Hello, everyone. Today is a good day for you to create invitation card for your upcoming event. There are hundred designs in this site, and for today, we're going to learn how to create a beautiful piece of invitation card with Vintage looks and Rose elements. If you're interested to see more theme like these, you can see that here, Gold Frame Floral and Gold Geometric invitation card templates. Okay, let's see what's in today's article (see below).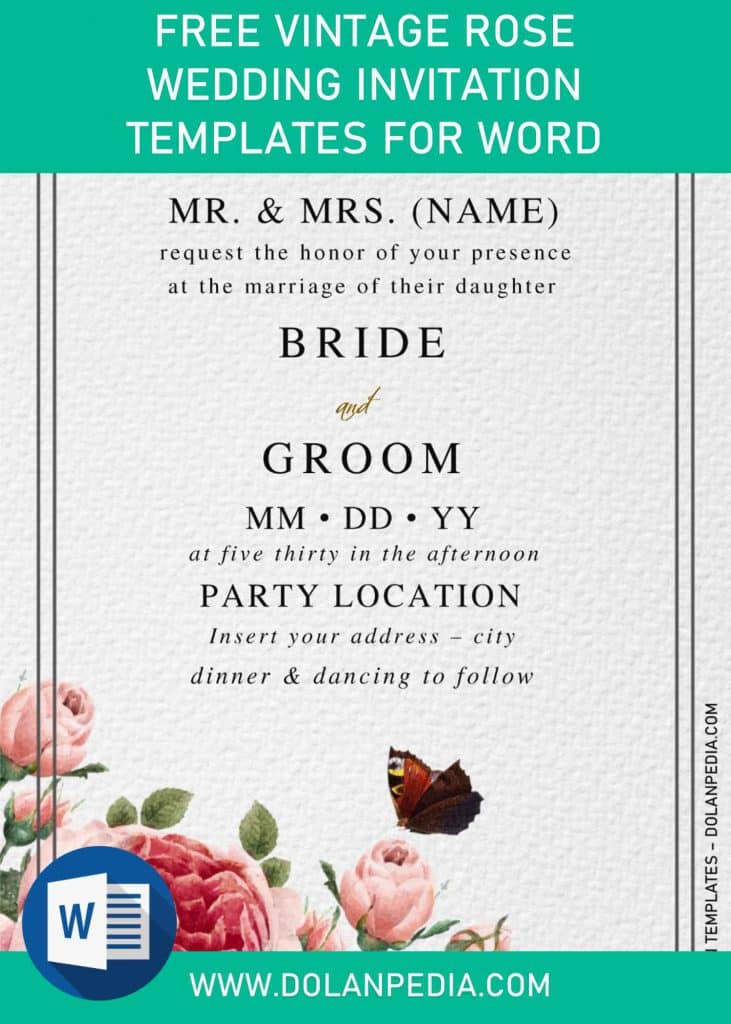 If you take a closer look to each templates, you are going to see why each templates looks great. That's right, on each card, they were also coming in different setup, for example the background layer, such as my favorite canvas style background, white marble with gold frame, and paper grain texture with dark gray frame.
What's in each corner? On each corner, there will be beautiful watercolor roses, and gorgeous butterfly next to it. Butterflies were regarded to be a part of a wedding in the 90's. Being a symbol of growth and new beginnings, makes it perfect for wedding or baby shower party.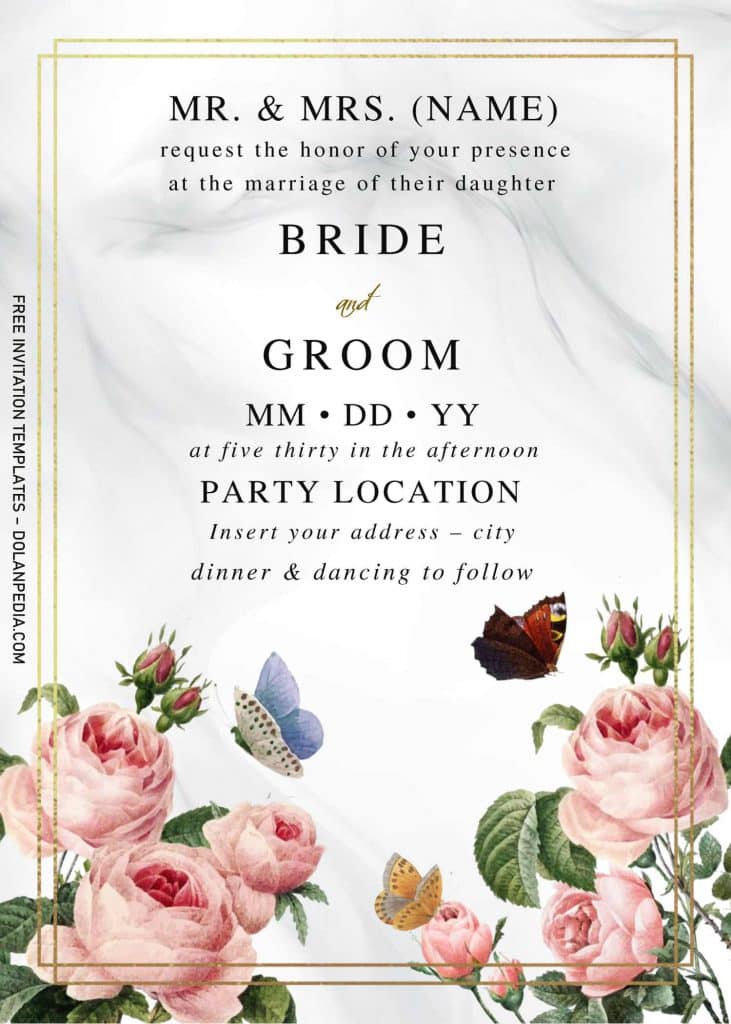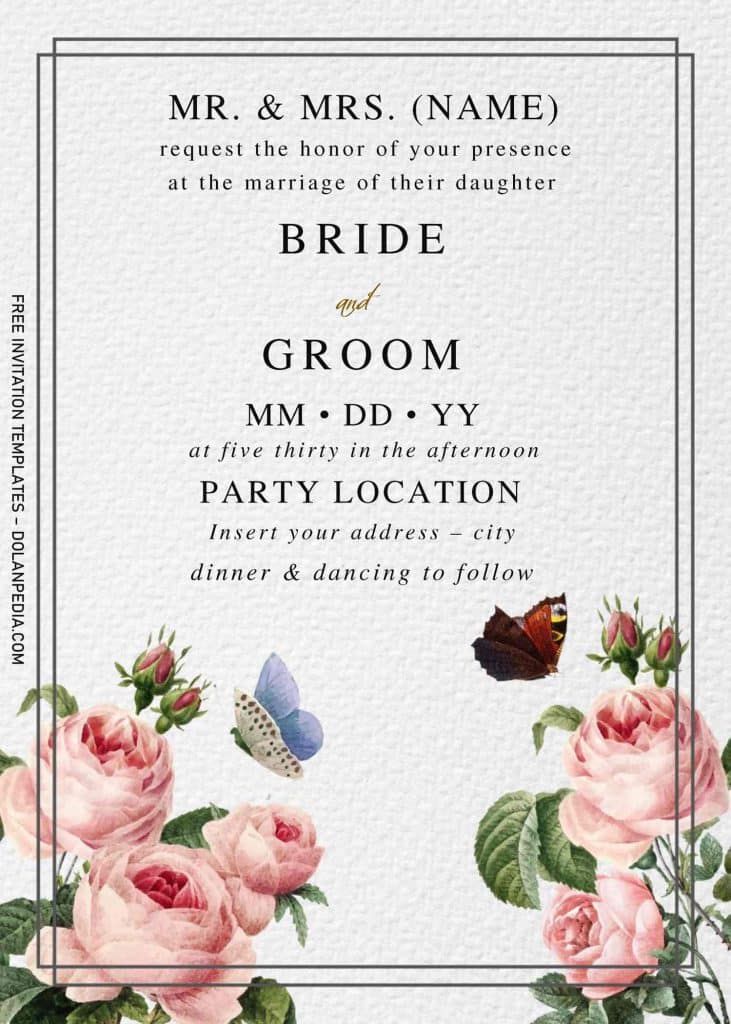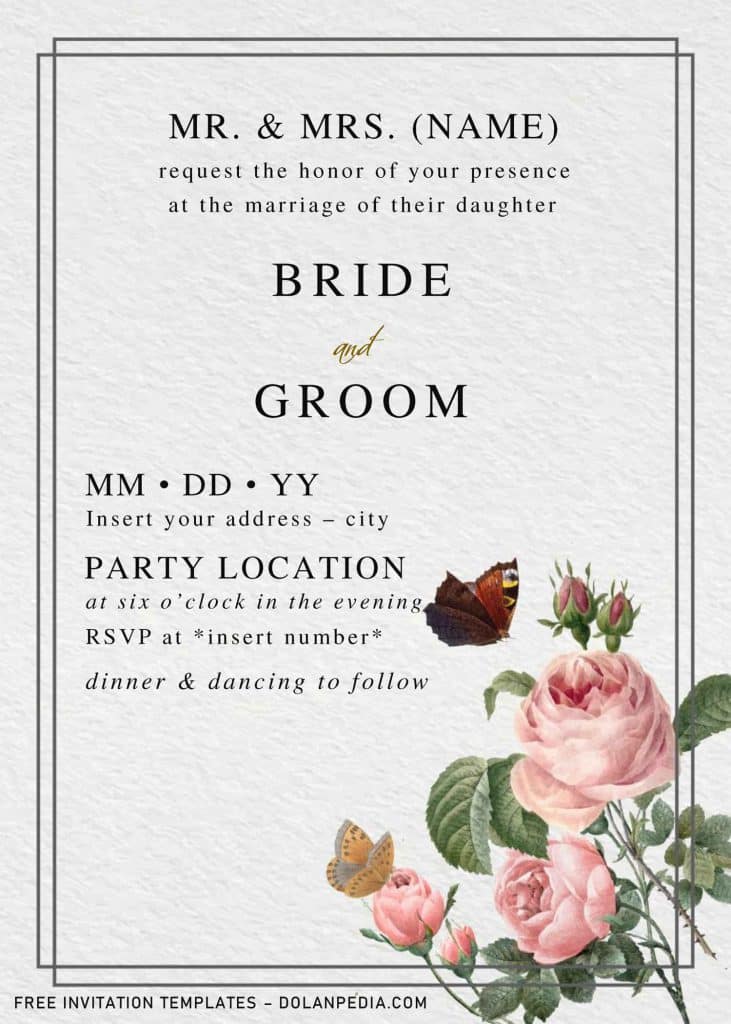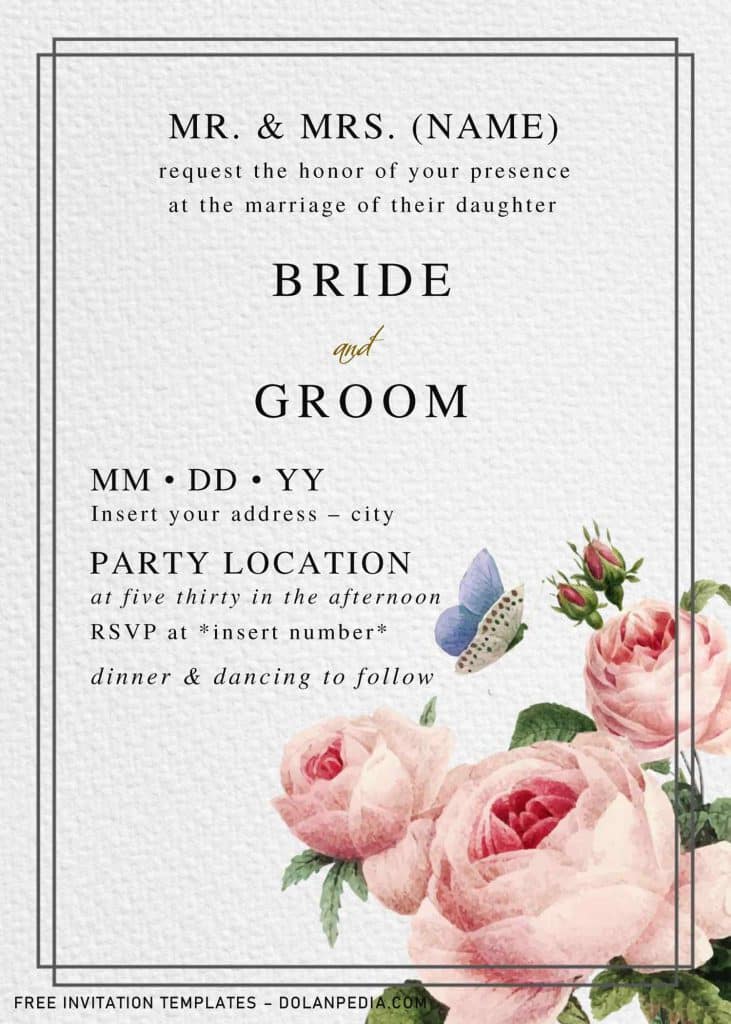 DOWNLOAD VINTAGE ROSE DOCX TEMPLATES HERE
For the uses of font or typefaces in this template, we used matching font-styles, both elegant and has clean looks to remind your guests that your party will have vintage and classy vibes even from beginning. There is no need to worry, you don't have to find those fonts, because we also have put those fonts into the download package.
How do I get access to the download page?
Click the provided download button (Above).
In few seconds, you will see Google drive (download) menu.
Click download, then locate where you want the file is going to be saved.
Then click Save to start the download process.
How it Works
Install all fonts (Inside Fonts folder).
Open the template with Ms. Word, and insert your text.
Print the template file on card-stock paper, must be set in 5×7 format.
Deliver it to your guests (at least 1 week before the day of the event).