Are you here to find a beautiful idea for your upcoming party? If that's the case, then you have found the best place to find and get numerous design for any events, for free. We have a couple of little secret, so you can craft your own invitation card, do you want to know that? Oops, okay. Please have a look at these.
I have divided the entire guide into several steps, so you can follow it through with ease. First of all, when it comes to party, we can't ignore how our invitation card will look like, especially when you're about to host a birthday bash for you kid. This following template could be the best option you can get for "Winter" themed birthday party.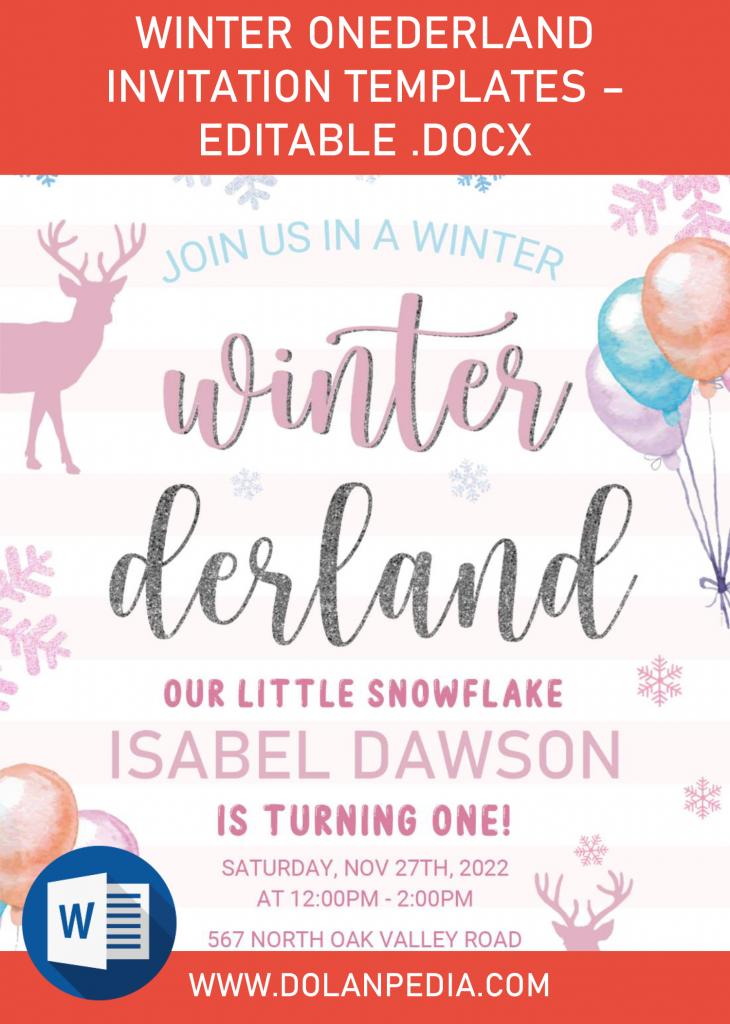 Winter One-derland, you might wonder how good this one is. Let me point it out. This template can be used in various events, you can use it on a kind of Birthday party or even for showering your impending baby. This template is illustrating the "chilly winter" in such cute and adorable ways. You can see that through its entire design, such as Turquoise and Pink Snowflakes, and also a couple of silhouettes of Deer.
On its back, you will get three different background design, you can either pick the Stock one (Which has Plain White background), Canvas style or Paper grain texture as its background design. There is one more thing you need to know, our template was made in Microsoft Word, so it will come in Docx file version, and it means, it's editable with Microsoft Word.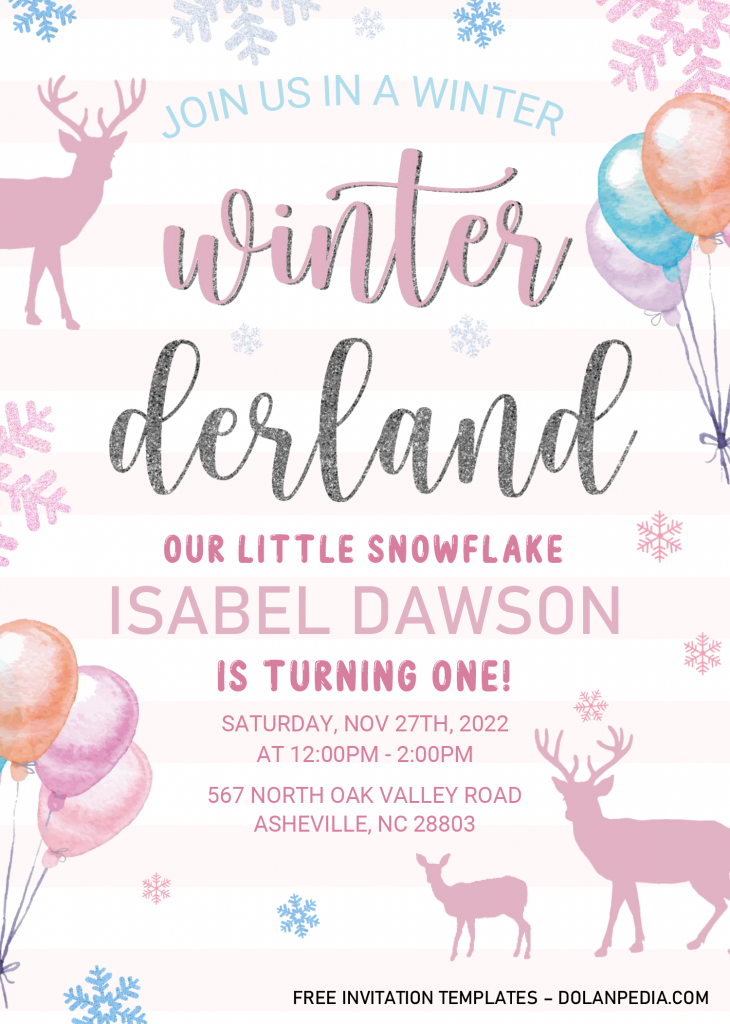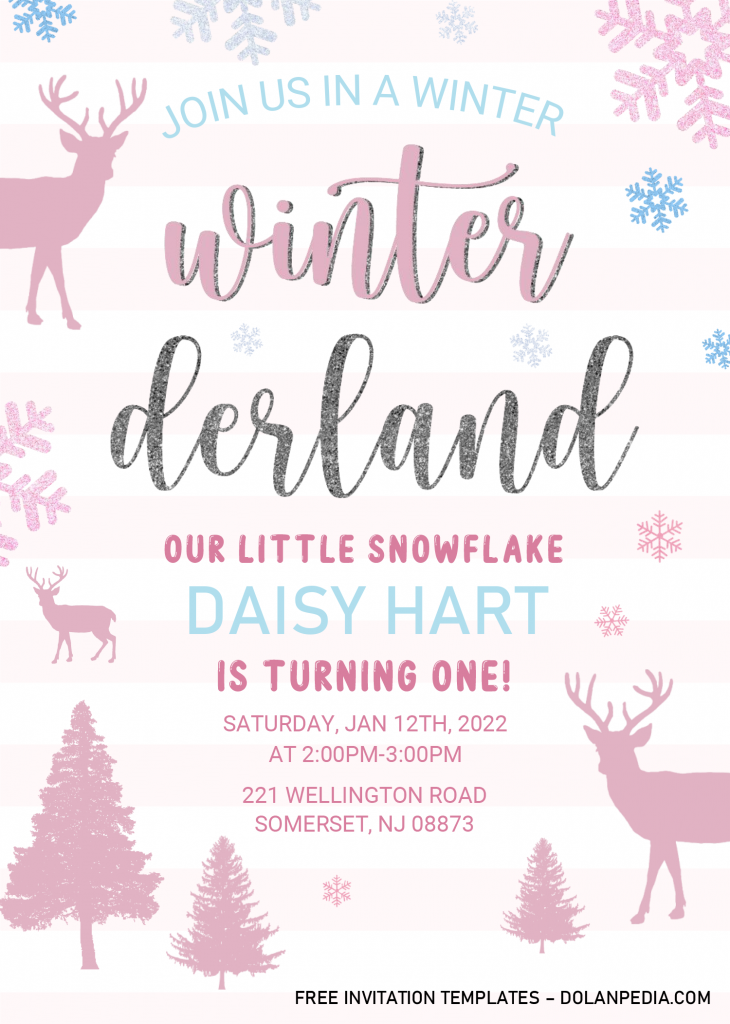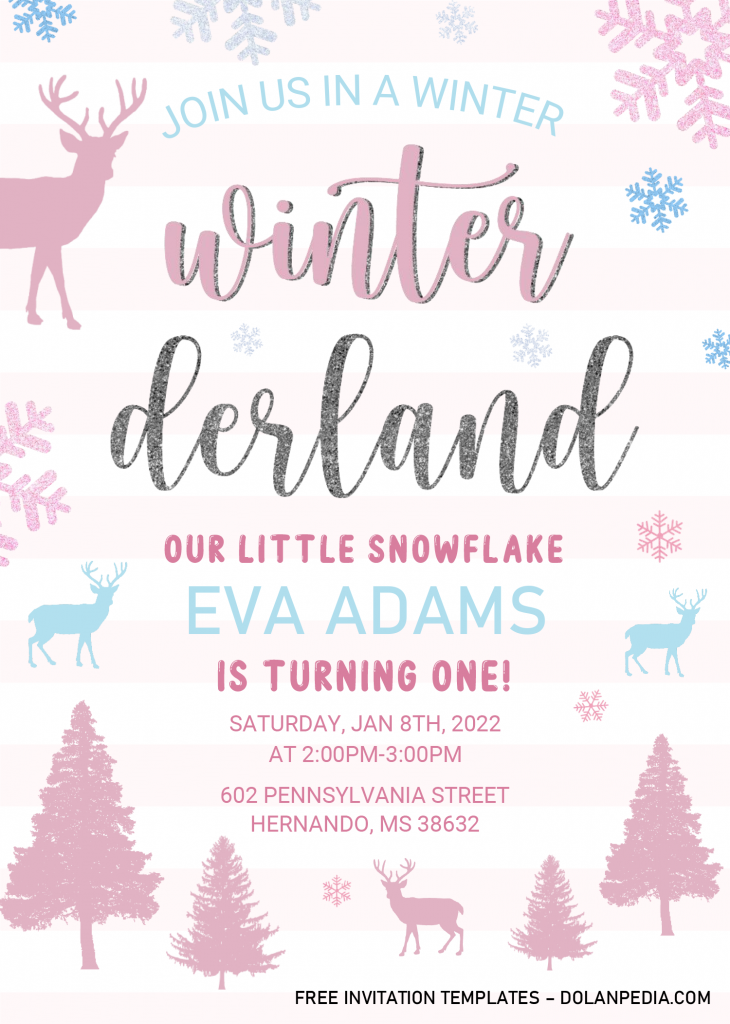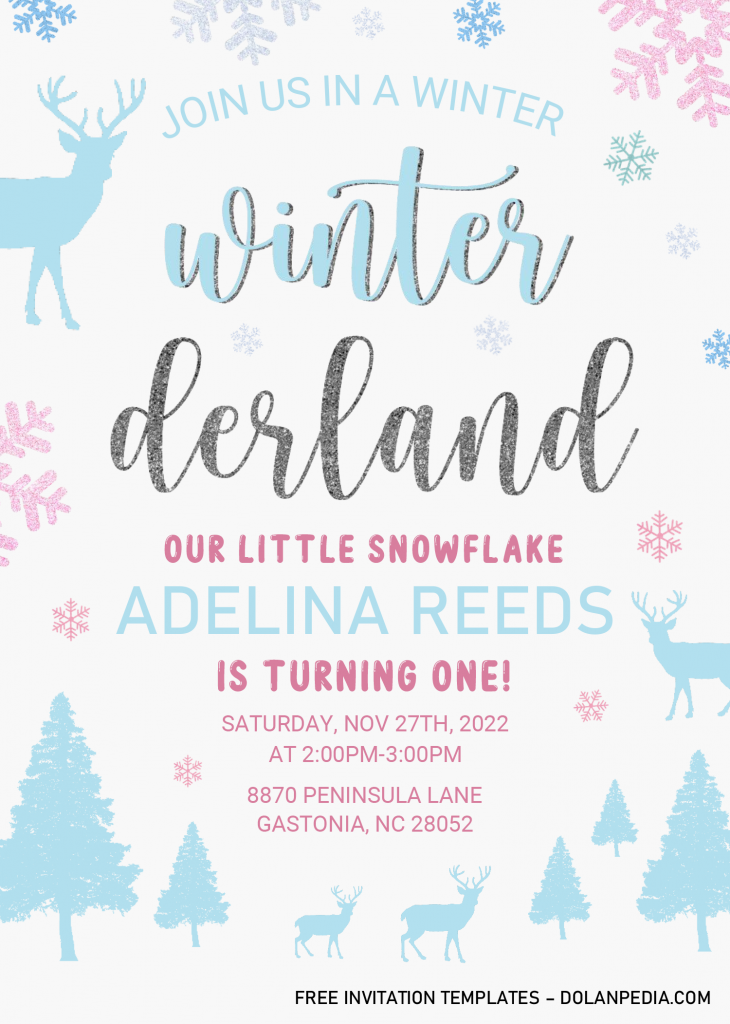 DOWNLOAD WINTER ONEDERLAND DOCX HERE
Download Information
Click the download button above this.
You will be directed to the Google Drive, that's the download page and as we can see, the file was compressed into single Rar file.
It's 100% safe from virus. Anyway, click download or the drop-down arrow.
Tap Enter on your keyboard to start the download process.