In general, greeting and invitation card Invitation card will help you maintain friendships and build a stronger connection between you and people who you would like to know. Since Invitation card will show that you pay more attention about that individual and consider them to be the notable individuals, it can also give you some reassurance that you might look for in the future.
What's good invitation card?
Good or well-designed invitation cards are able to fit all your party information and portray the image from the actual party theme or concept. Let me show a couple of examples, here is Watercolor Floral Wreath invitation card, let's divide it into 2-elements.
How it should be going to look like?
There is no exact "standard" for that, but if you divide it into several elements, all design will have meaning behind it. Based on that, our template also has those elements, and the first one is, this template will work great for Floral Themed Wedding, as it has custom Watercolor Flowers Wreath, where you can put yours and future-husband's name/initial in there. The second element, what would it be? This one also features nice and clean layout, which means, if you're going to host such Modern Industrial Wedding or even Birthday celebration, you can't leave this one waste.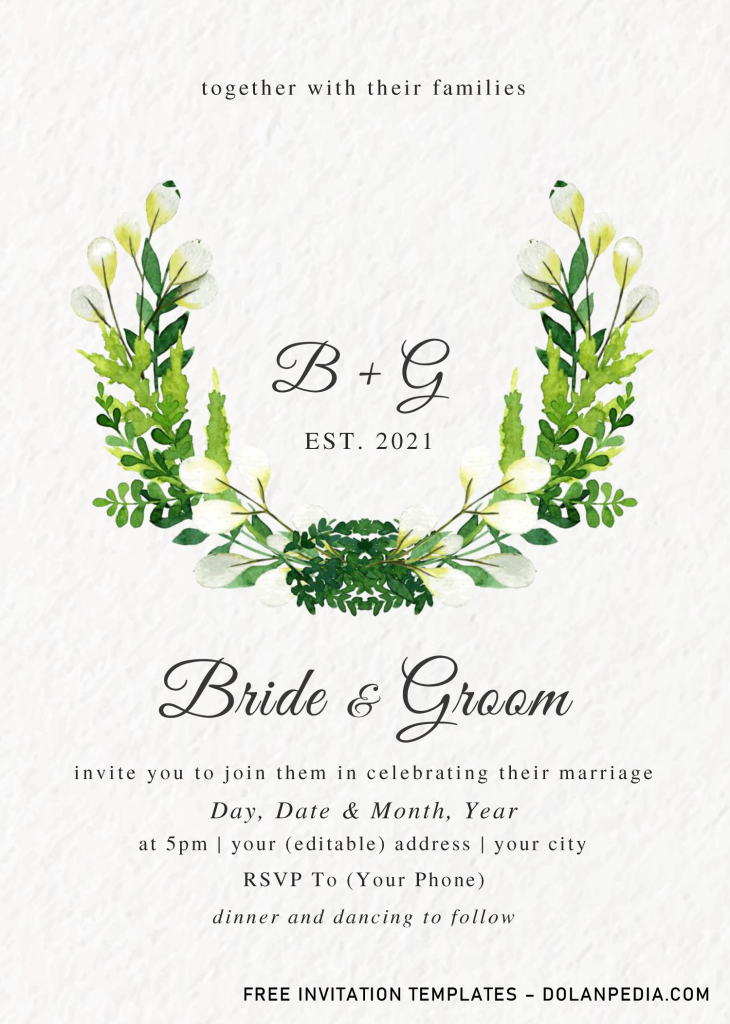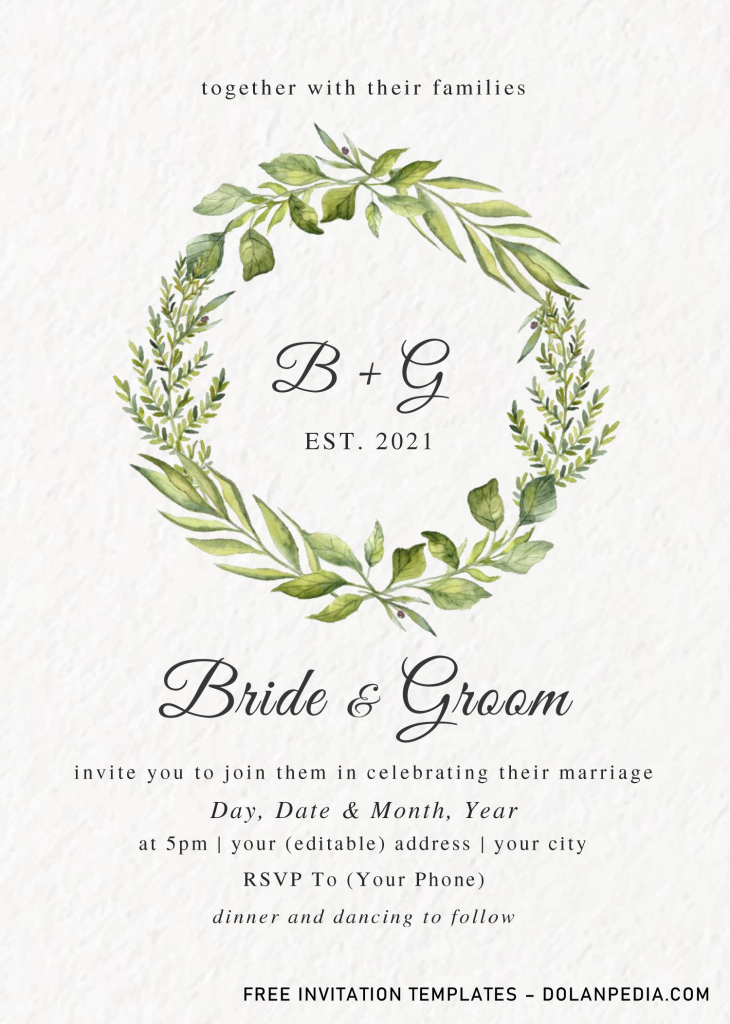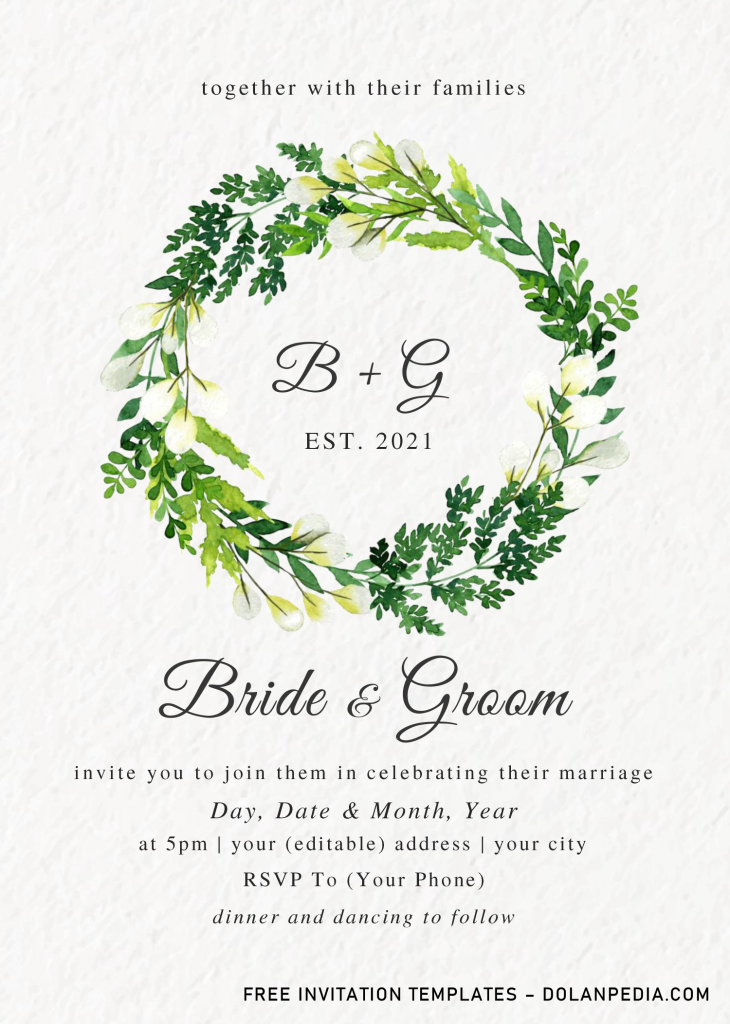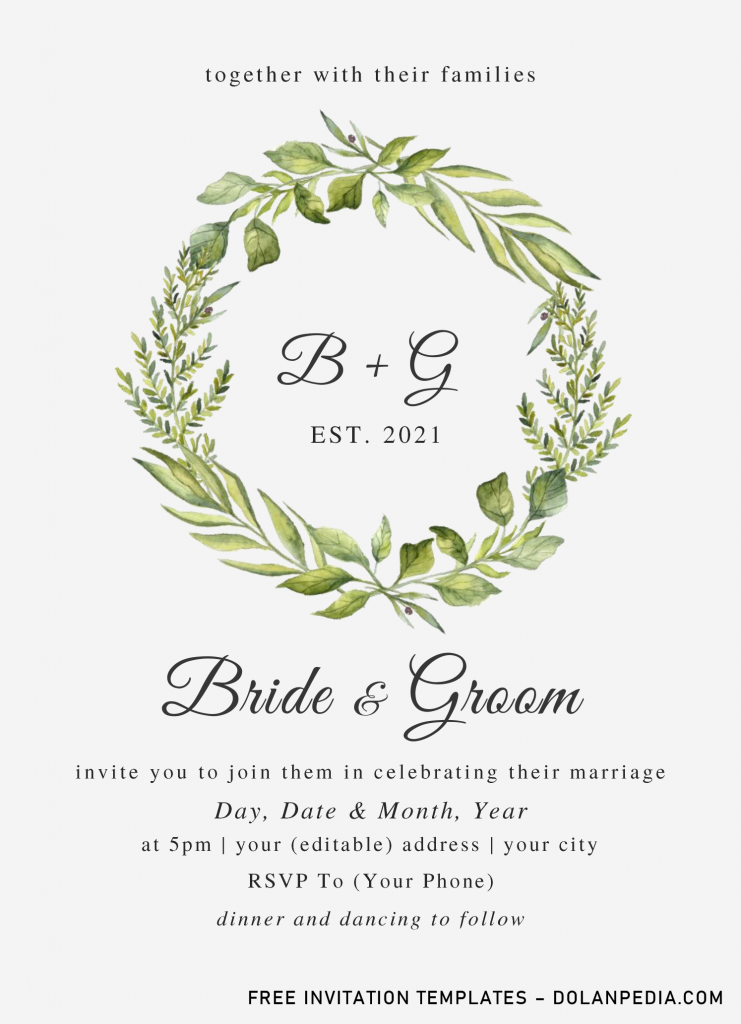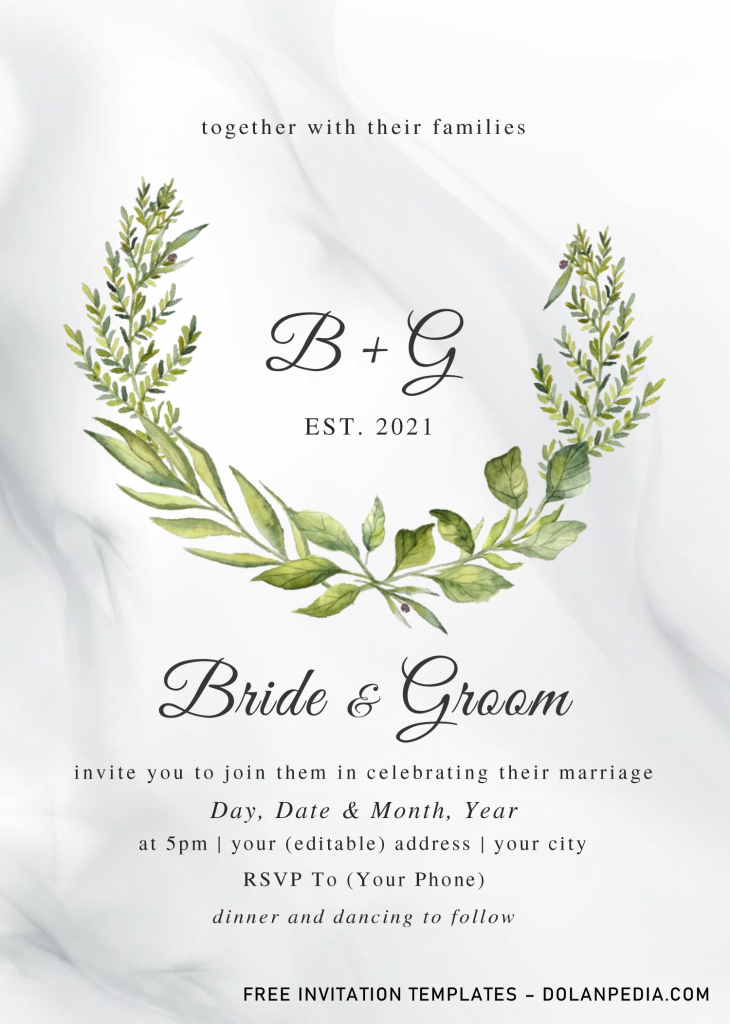 Download Instruction
Click the provided download button (Above).
It will open Google-Drive's download page.
Then, click download or the drop-down arrow.
Tap Enter on your keyboard to start the download process.
Unpack the file and install all provided fonts.
What you need to do
Insert your text or party information to the template you'd like to use with Microsoft Word. At least the 2007 version or later.
To add new text, you need "Text Box" as the medium placement of your text, so it can be moveable and resizable.
To add new Text Box, go to Insert > Text Box > Simple Text Box.
Print the template on 5×7 printing paper, it could be anything, and depends on your needs as well as your current budget.