Colorful streamers, cute birthday cakes, and blowing balloons to pop them later, birthday celebrations can be cliché, but they are memorable at the same time. Especially in an unprecedented condition like this, when social distancing has become our new lifestyle and people need to do less physical contact.
Well, oh-well. Have you tried Online Group Video Call? You can use this app in various occasions, and yup, you can set your own "room" and invite your friends, families, and have Virtual Party together! It's fun and give a pretty unique experience at the same time! This article will give you a couple of templates, which you can have it for your own Virtual Party invitation card.
This following templates were made in such Minimalist design and also painted in soft-color scheme to portray the Industrial Design that is so popular lately. Right at the center of the card, you will get cool "Monitor" illustrations, to resemble how your party will be held, which is through Zoom app. Aside from that, you also got many gorgeous Flowers decorating each side of the cards, it makes them looks even better tho, an elegant way to captivate your guests.
Actually, it's not that hard to use this template, all you need to do is edit and insert your information with Microsoft Word, as it's editable with Ms. Word. If you want to do it now, you can read the download instruction and some of other useful tips in down below.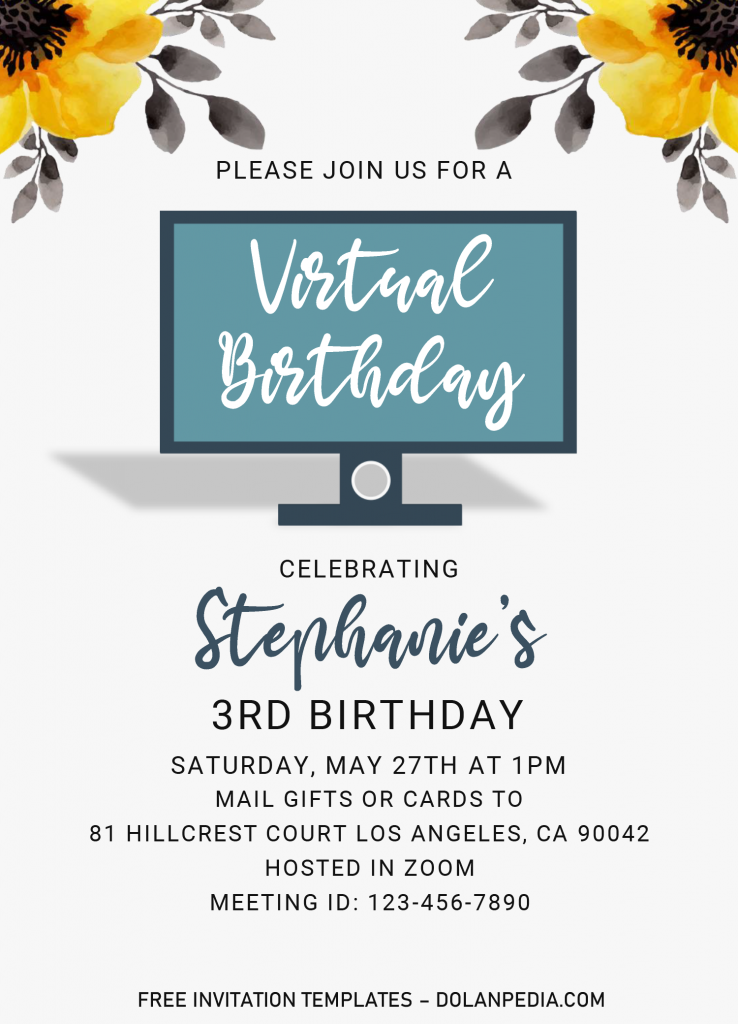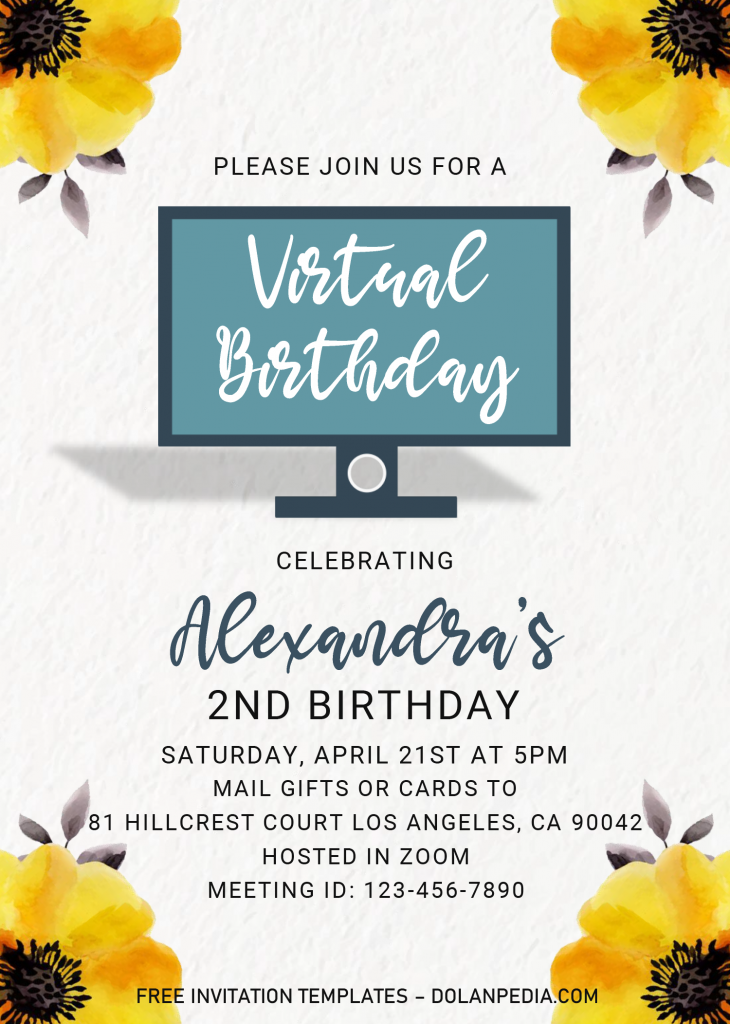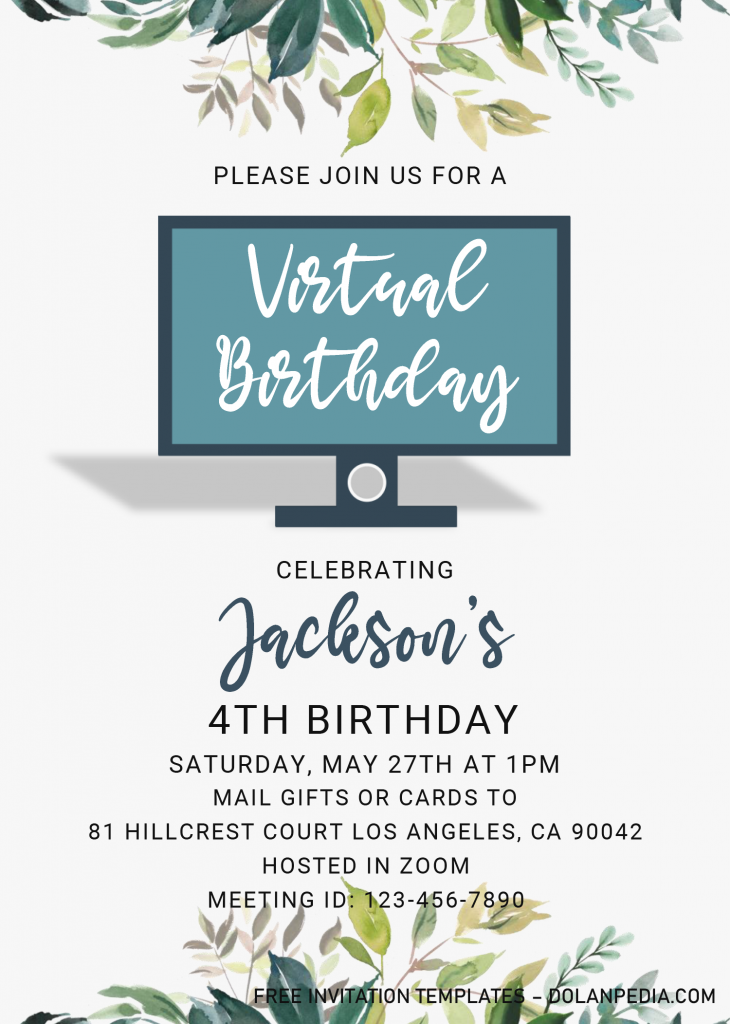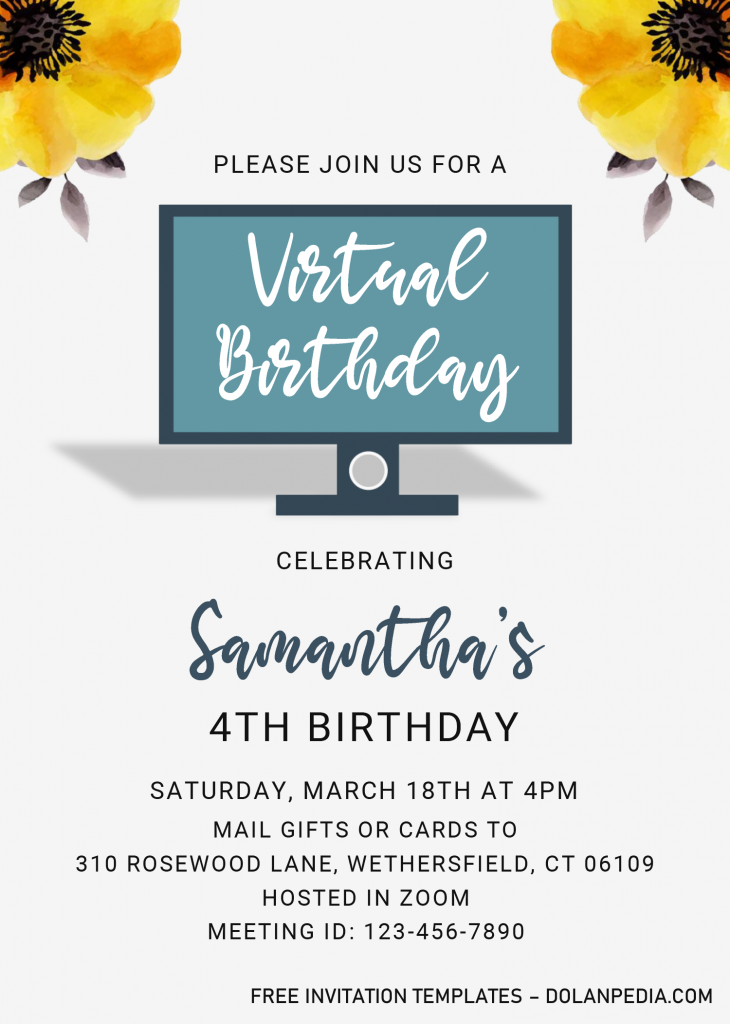 DOWNLOAD VIRTUAL PARTY DOCX HERE
How to Download
Scroll up a bit and you will see the download button, click it.
Google drive page will be appeared soon, and once it's loaded, click "Blue" download button, and Save.
Additional Information
Don't forget to install all fonts that have been provided and placed inside the Fonts
Next, you need to insert your text with Microsoft Word. Take your time to avoid any mistakes, like mistyping. Always save your document after you do some changes, here is the quickest way to do that "Ctrl + S".
After everything is finished, print the template on 5×7 Card-stock paper, there are many textures out there, such as Matte, Glossy, and Canvas textured finishes.