If you have already been my audiences in long period of time, you must be familiar with it. Yup, invitation card is the best way to impress your guests at the beginning. While we're talking about invitation card, these day, it's easy to get access of thousand invitation card designs, and one of them also had been providing it for free, like us.
If your kid is going to have his or her birthday soon, maybe this; Sunny Day, will be a good idea for you. What's Sunny day? Sunny is animated series, which aired on Nick Jr. until earlier this year.
She is best hairstylist in her seaside town of Friendly Falls, was born to be a natural leader, and able to solve every problems. It sounds good, isn't it? Yup. It contains many beautiful "meanings" behind it. This card has canvas texture, it's just a texture, but it will be awesome if you could pair it with Canvas textured card-stock paper, and the result will far better than the normal one.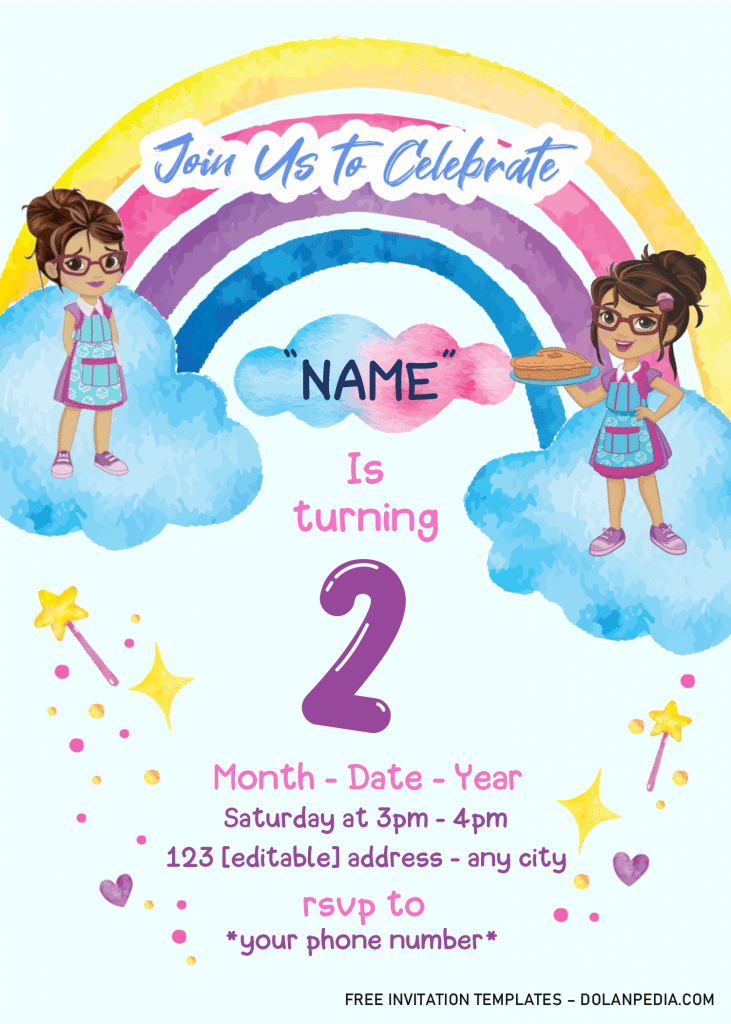 This card also has wonderful decorations, it has Watercolor Rainbow as the heading of the card, along with fluffy clouds where most of cute "Sunny Day's" characters were placed. For the fonts that has been used for this designs also have been included to the download package, so don't forget to install and open the template with Ms. Word, since it's editable with Ms. Word 2007 or above version.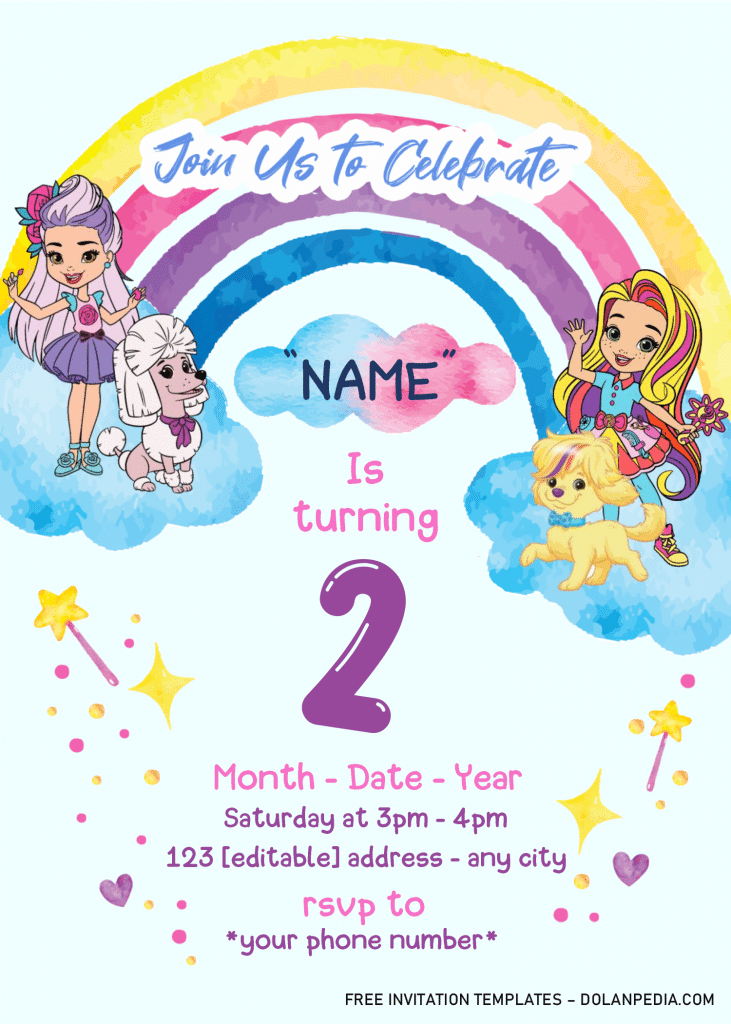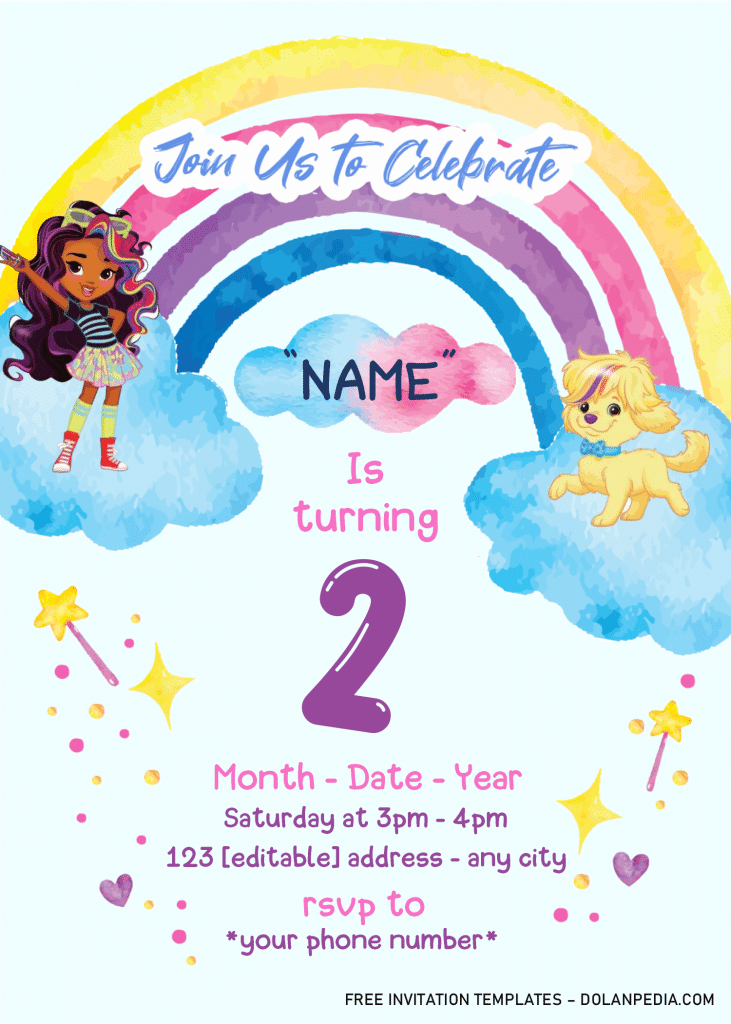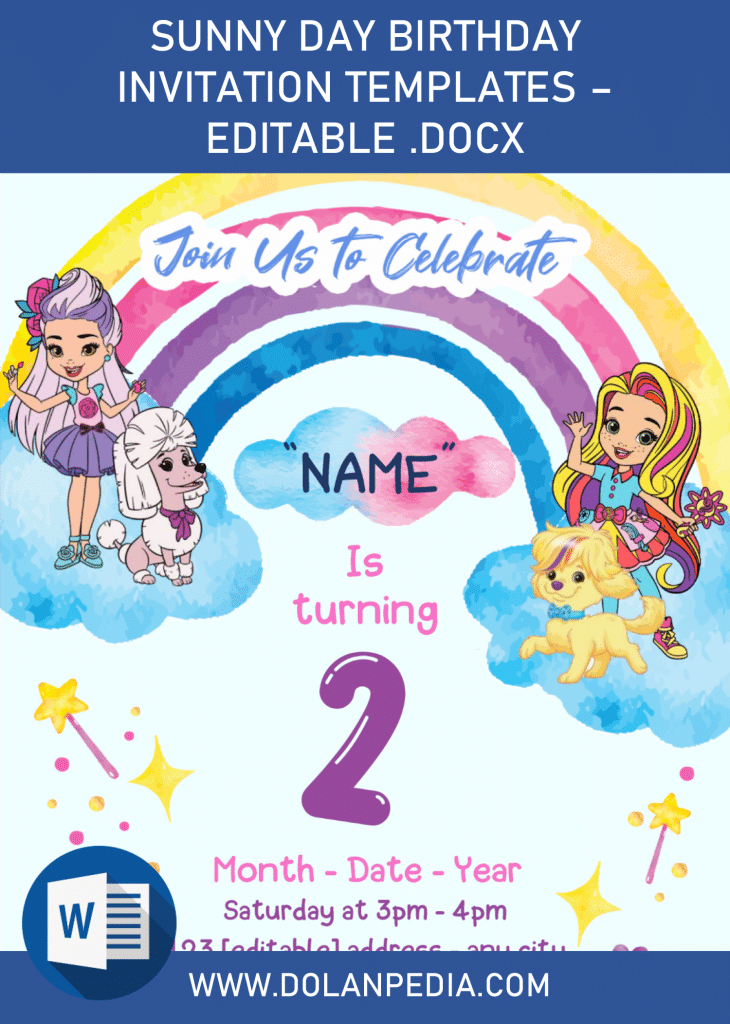 DOWNLOAD SUNNY DAY DOCX TEMPLATES HERE
Download Instructions
We have put the download button above this guide, that button will lead you to our Google drive account.
All files and materials have been put together into single Rar file, it's better, since you don't need to download every single of them.
Anyway, to save it, click download, then locate where you want the file is going to be saved.
Then click Save to start the download process.
How it Works
Install all fonts (Inside Fonts folder).
Open the template with Ms. Word, and insert your text.
Print the template file on card-stock paper, must be set in 5×7 format.
Deliver it to your guests (at least one week before the day of the event).