If ordinary invitation card design isn't quite your thing, you can set your own standard for that and opt for something that a little less traditional and could represent you the best. What if you have a look at these? It could be one of the best design you could ever seen that come for nothing but free!
There are six designs for today's article, choose a pattern or design that you think will also suitable for your party decorations. This collection comes in portrait orientation, it has beautiful Pale Ash-grey background, and on top of it, you will get White Stripe. Those stripes can be working as a "Two-tone" element, and yup, your party information will be displayed in that area, and surrounding with gorgeous Sunflowers.
To make the Sunflowers not so "over-powered", I decided to paint it in Soft color palette, usually you are going to see that in Bright Yellow and Green, but in today's design, you will get it in "soft pastel" color and slightly 5% darker than the normal ones.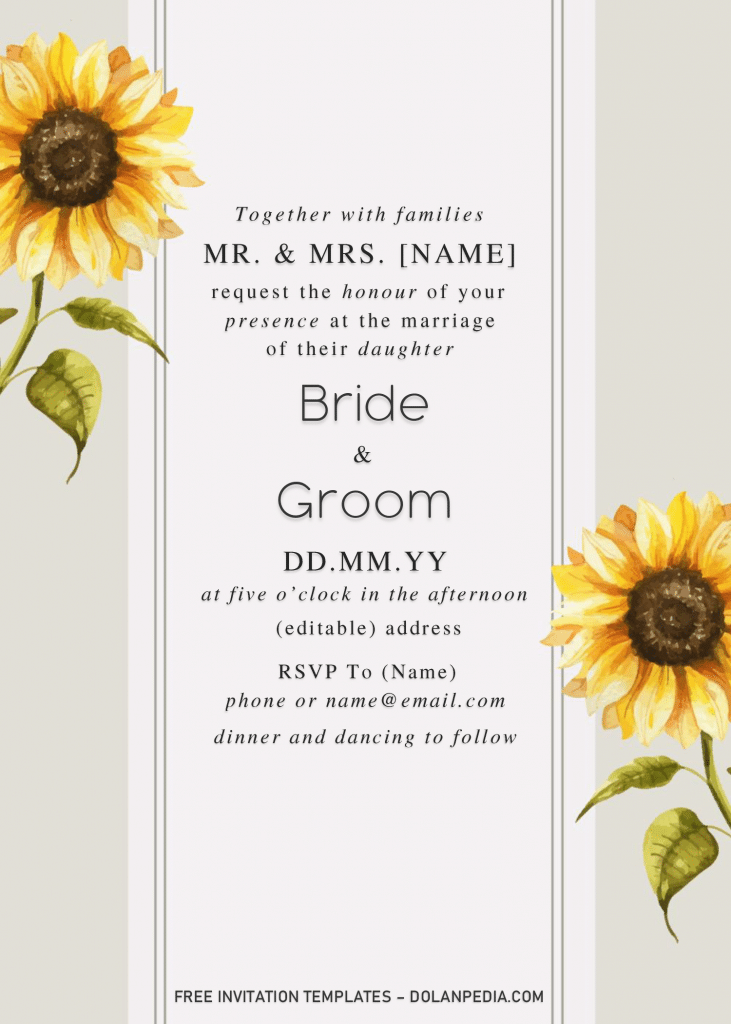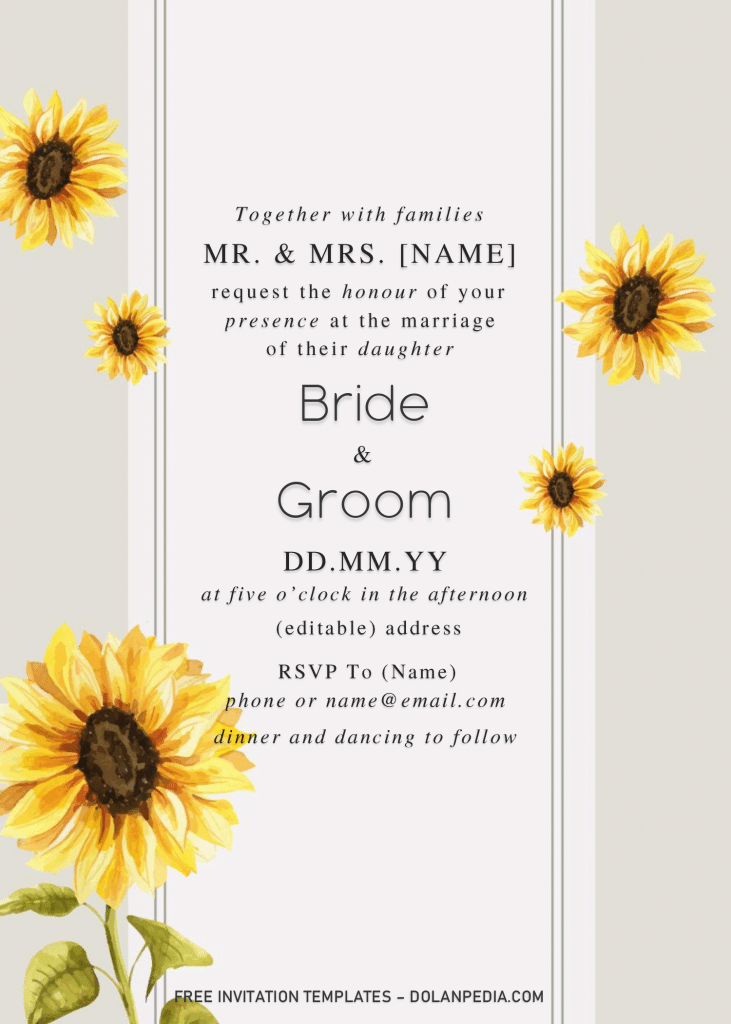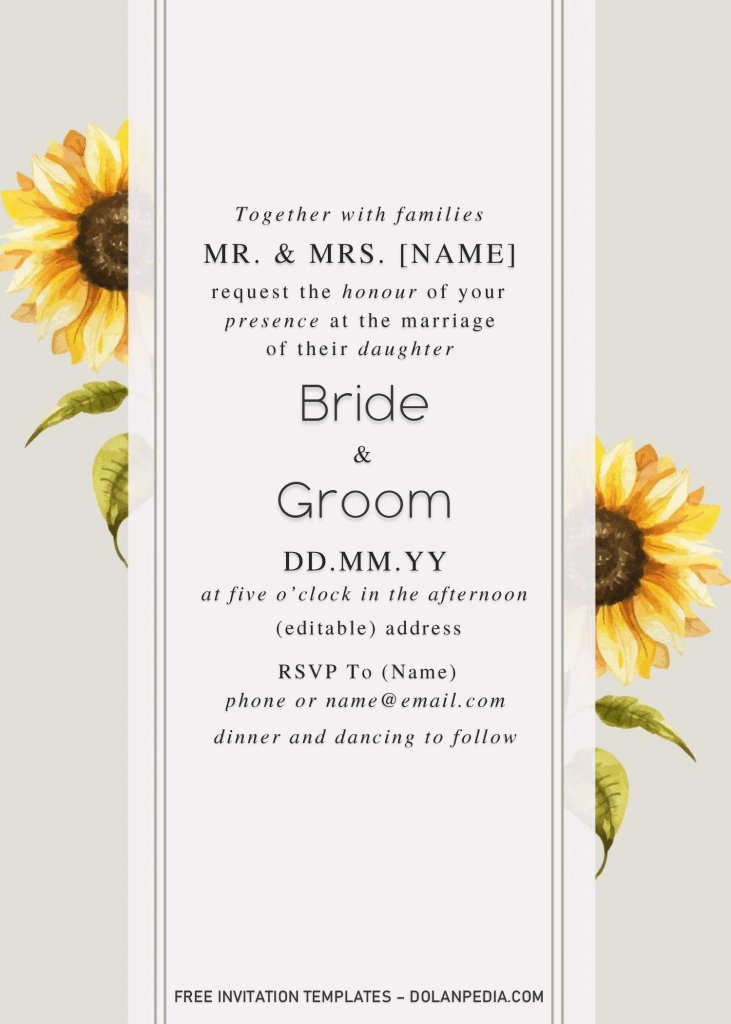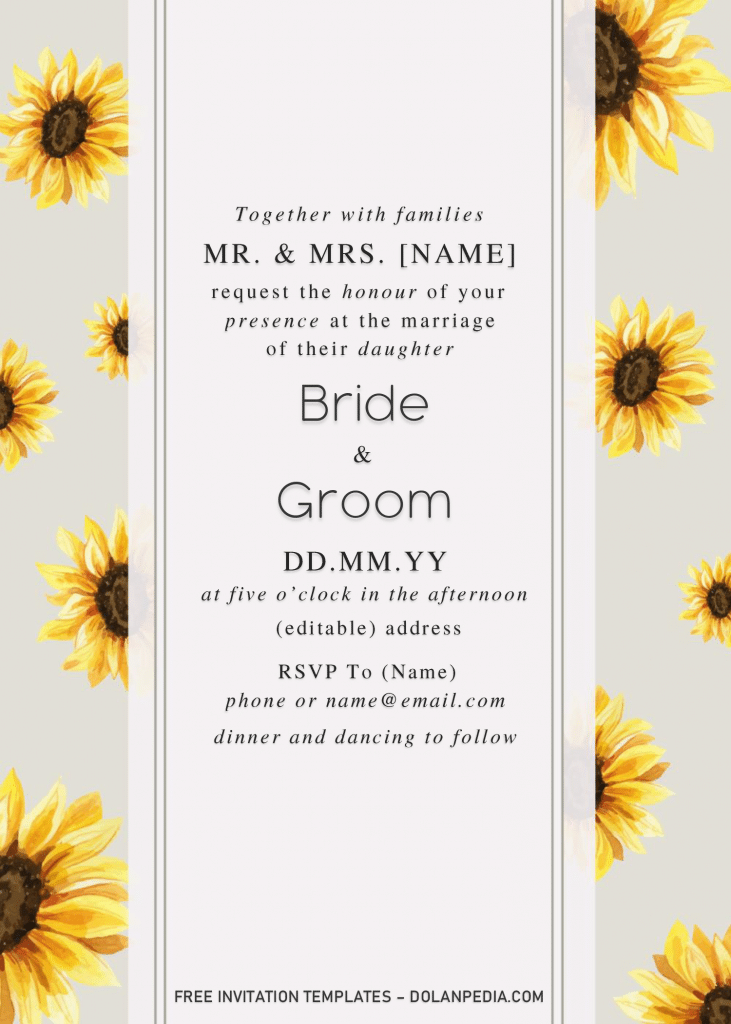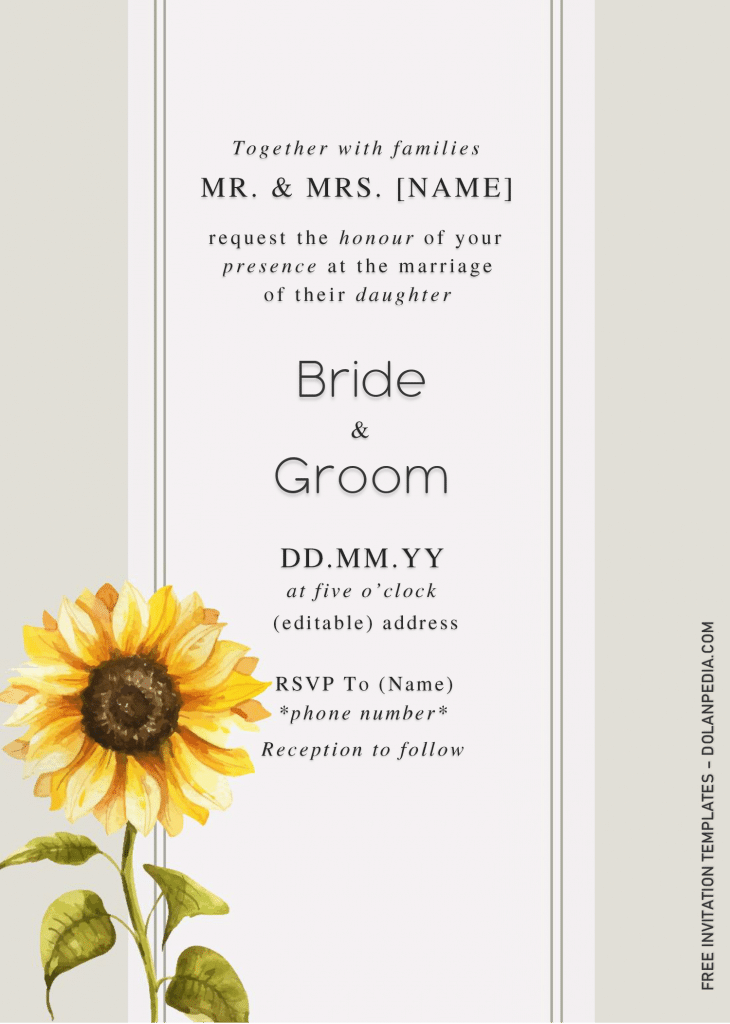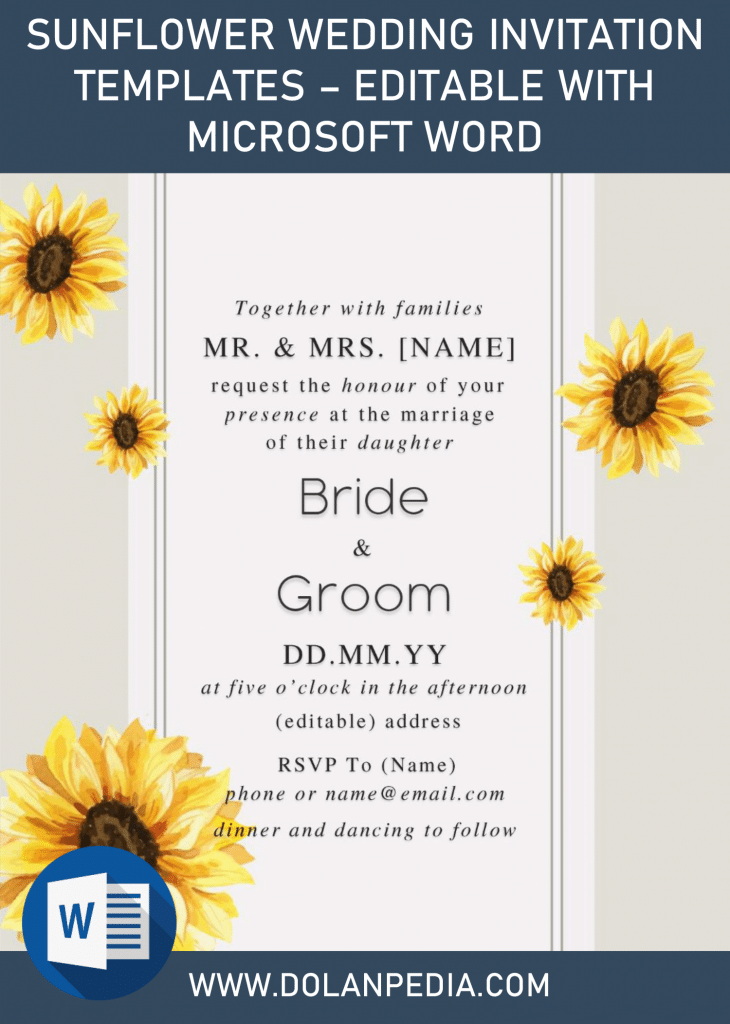 Beginner's Guides
How to Download
If you can't see the download button or get access to our google drive, please make sure that your browser is up-to-date (Chrome, Firefox, Safari).
Click the provided download button above this instruction.
You will be directed to Google Drive page, so no-need to worry.
Click another download button and tap "Enter" to start.
How to Insert text
There is a feature called as Text Box, use that tool (From Ms. Word) to help you insert your text and able to move it elsewhere.
How to Print
You can hire professional to handle the printing job, but if you want to do it at home, please check your printer device condition first.
If you think your device (Printer) are able to work flawlessly, and you also confidence to handle it on your own, then go get some supplies (Printing Paper, Inks, Scissor (Optional), etc.).
If you're asking what's the best paper on the market, the answer is Cardstock paper.