If you love the idea of setting up your wedding in outside, maybe Rustic barn wedding venue could be a good option for you. It may seem not quite your thing, but for those who loves to break the "rules" and opt for something a little less traditional.
This concept is worth to try. If you are interested to use this concept, we've a great "item" for you to have, and yup, it allows you make your own invitation card for free. Allowing you to be totally creative and design your very own rustic wedding invitation card.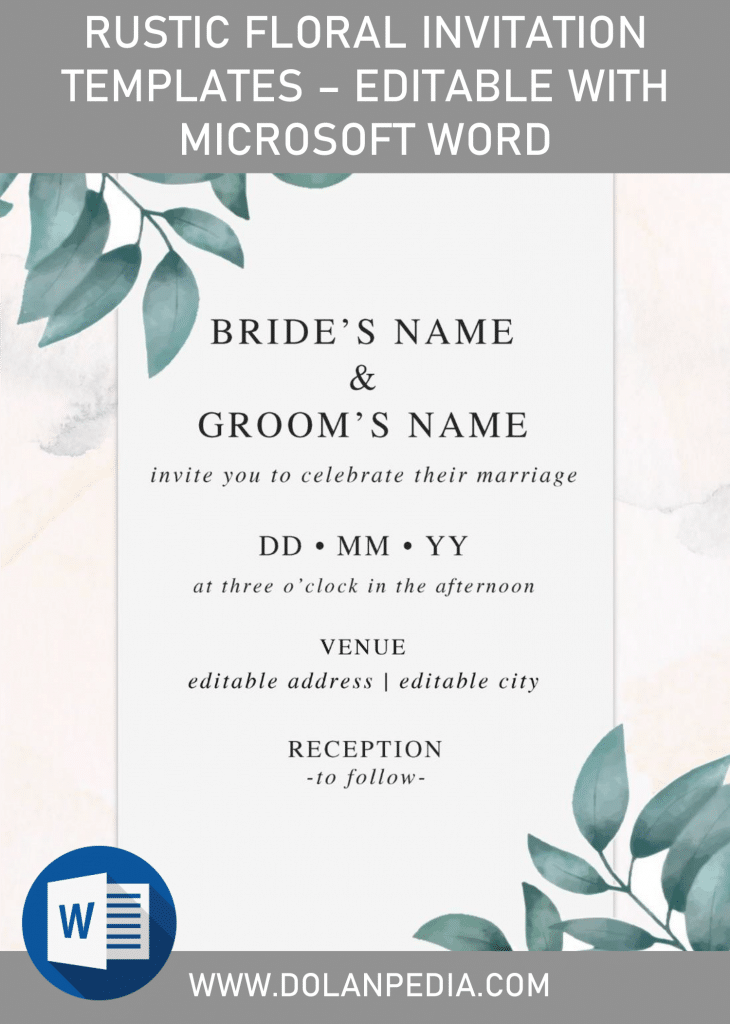 Rustic Floral is what you need for Vintage and Floral party. This invitation card comes in six different design, Rustic Paper grain texture was my chosen one to decorate the main layer. On top of it, I added a simple rectangle shape, or you can say that as "White Stripe", it makes the card kind of having Two tone design, which your wording also be written in there.
          In addition, you card won't only have those elements, but also gorgeous decoration, which is Watercolor Flowers. Those flowers have been painted in soft color finishes, so it doesn't outshine the other elements. Since our template is editable with Microsoft Word, you can interchange the decorations to your favorite design.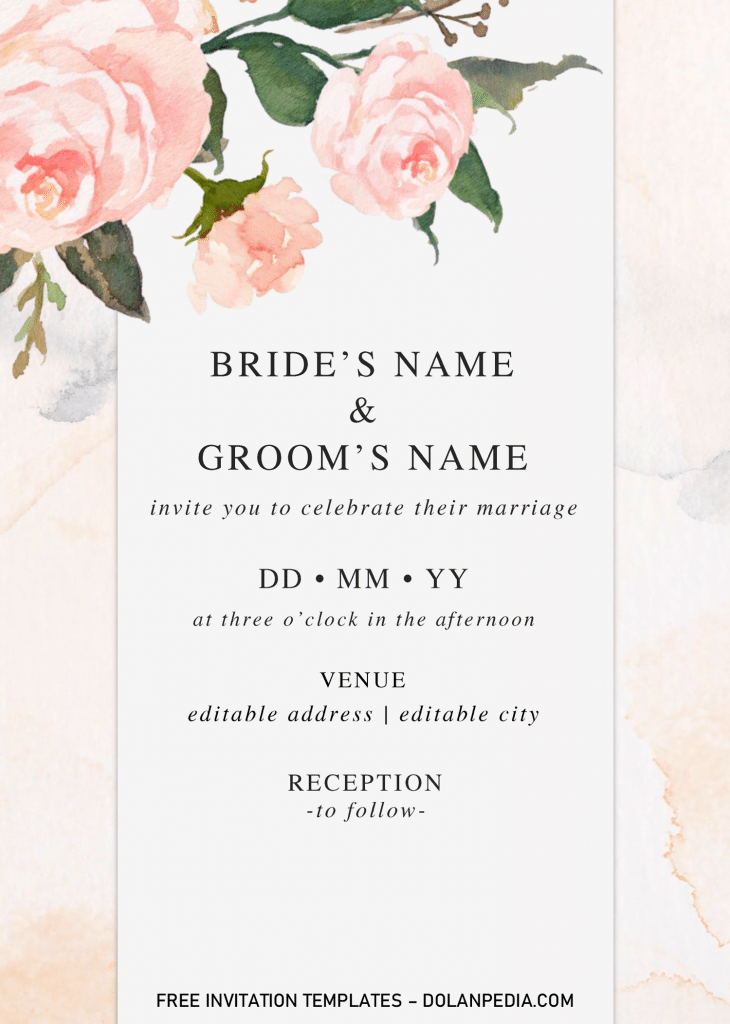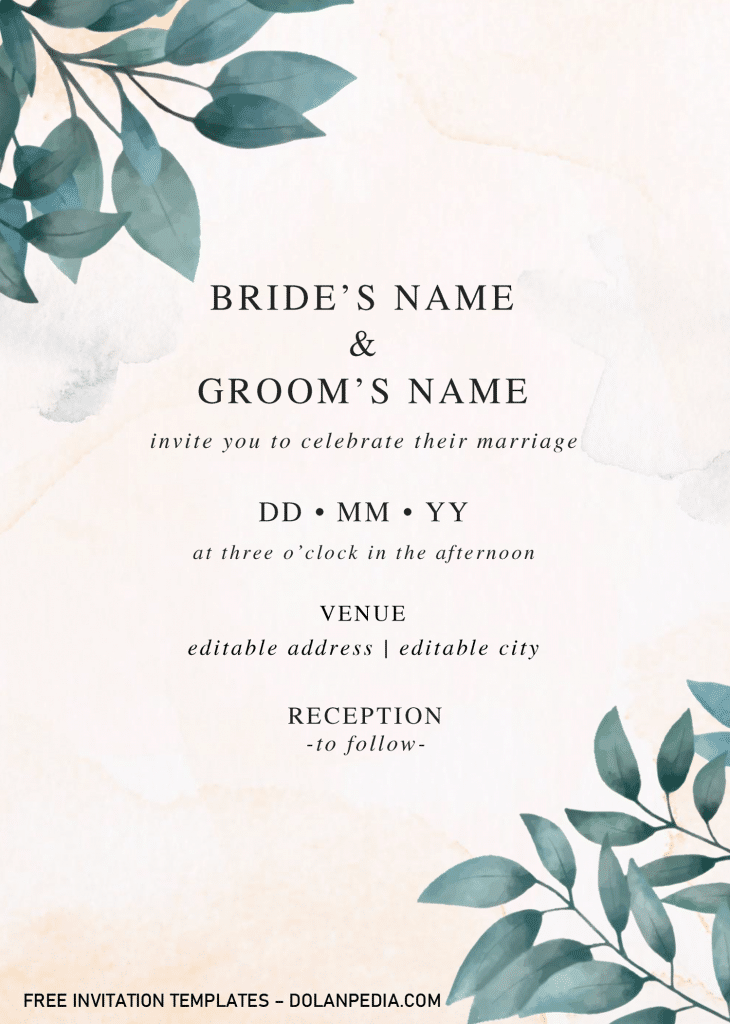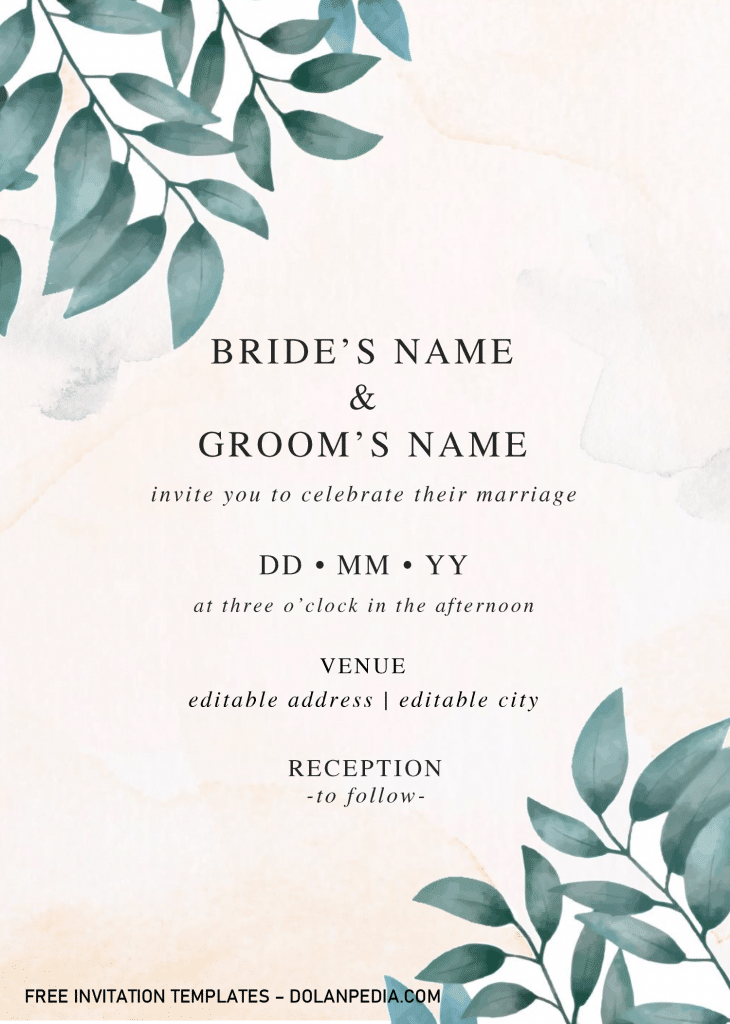 DOWNLOAD RUSTIC FLORAL DOCX HERE
How to Download
All files in this site were stored in our Google Drive storage, to gain the access, you need to click the download button above this instructions.
The file has been compressed/archived into single Rar file. Anyway, to download it, click Download & Enter to start the process.
Additional Information
As the file has been archived or compressed into Rar file, you need to open (Unpack) the file with WinRar or sort of. Then install all provided fonts.
Apps for Editing. Microsoft Word 2007 version or above.
Print the template on 5×7 Printing Paper, my best recommendation is Card-stock paper.
Deliver the invitation card for at least 2 weeks prior the date of the event.