Ask your guests to save the date with a stunning Rose Gold Geometric design. This card features "wording" in Rose-gold calligraphy typefaces with a rich artistic Rose Gold pattern. In the back of "Geometric" pattern, you also got beautiful Greenery Eucalyptus, bouquet of Roses in Boho Chic style, and also bunch of other magnificent Watercolor florals.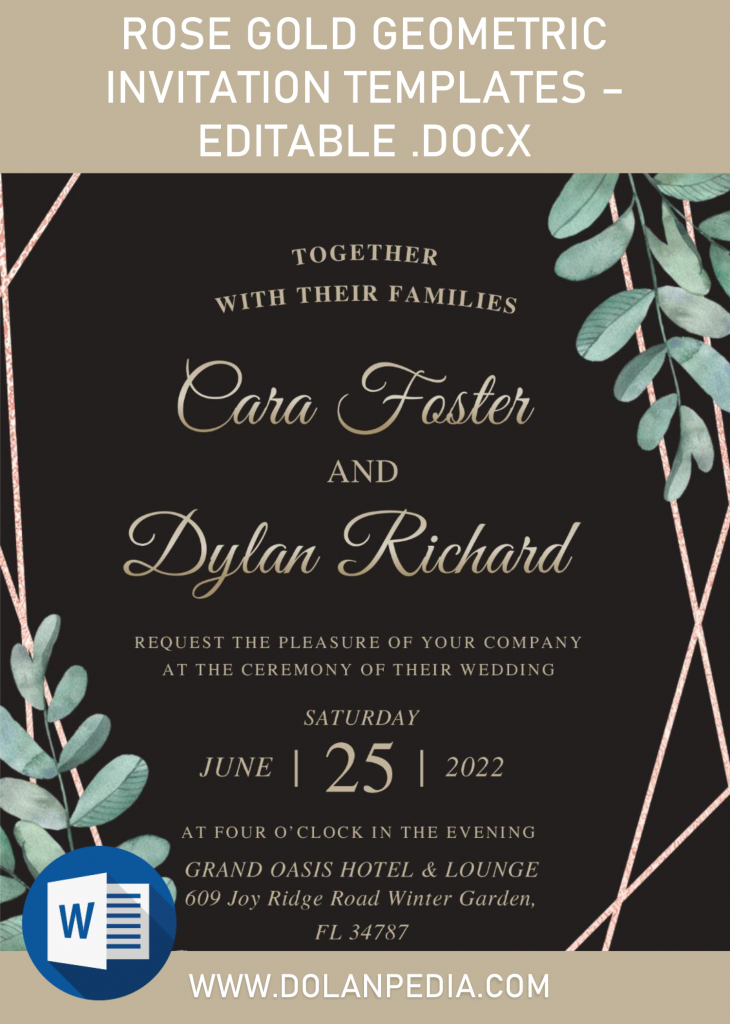 To edit or customize all of these templates you don't need to have a pretty decent skills in Editing, also you don't have to had Photoshop installed in your device. Do you know why? Because starting from last month, we will provide our template in Docx format, so it's free and editable with Microsoft Word. I'm pretty sure that most of you are able to do it, just like when you're working on typical homework from School, College with Microsoft Word.
If you are wondering how to download our template, you can see the instruction in down below, but if you had any questions, don't bother to ask it through the comment box in down below.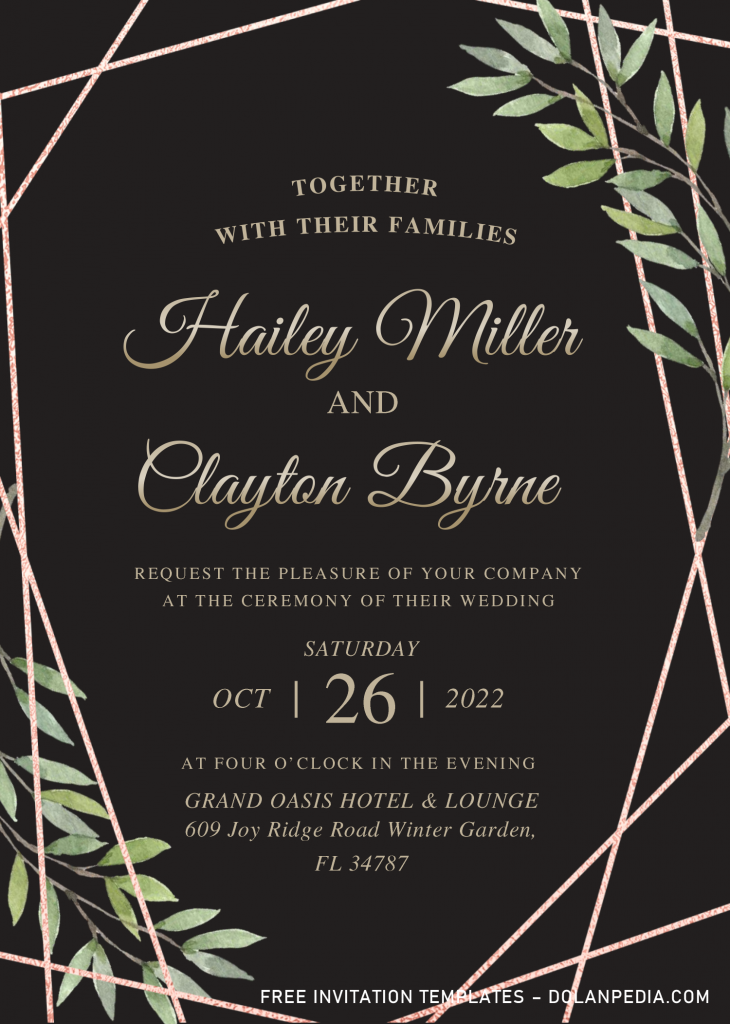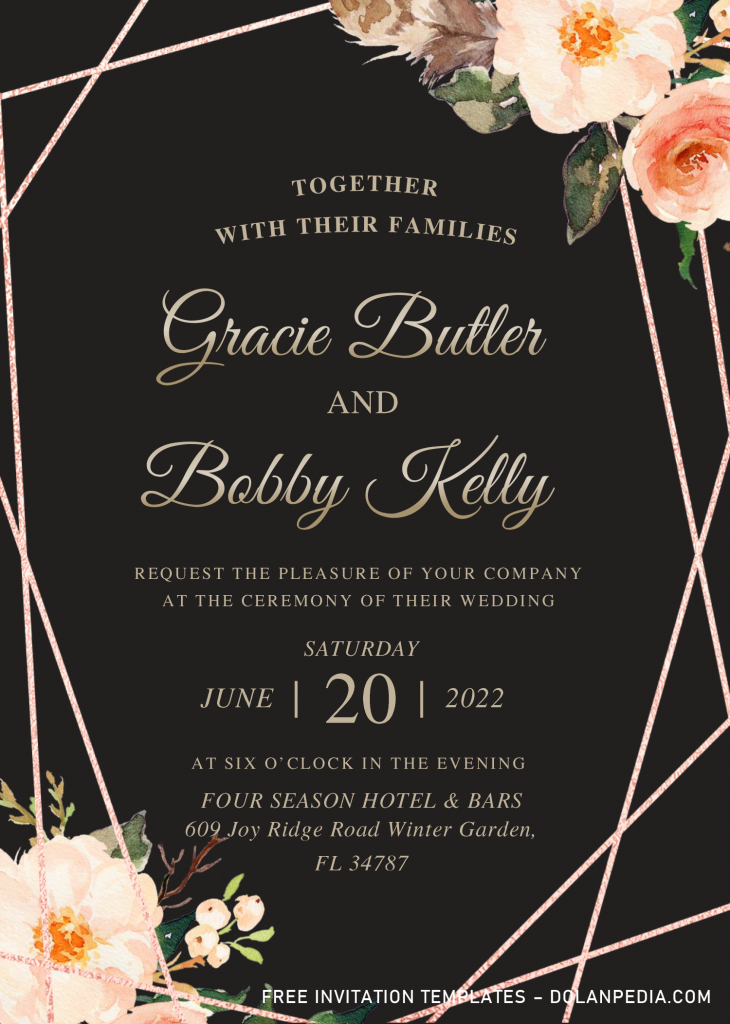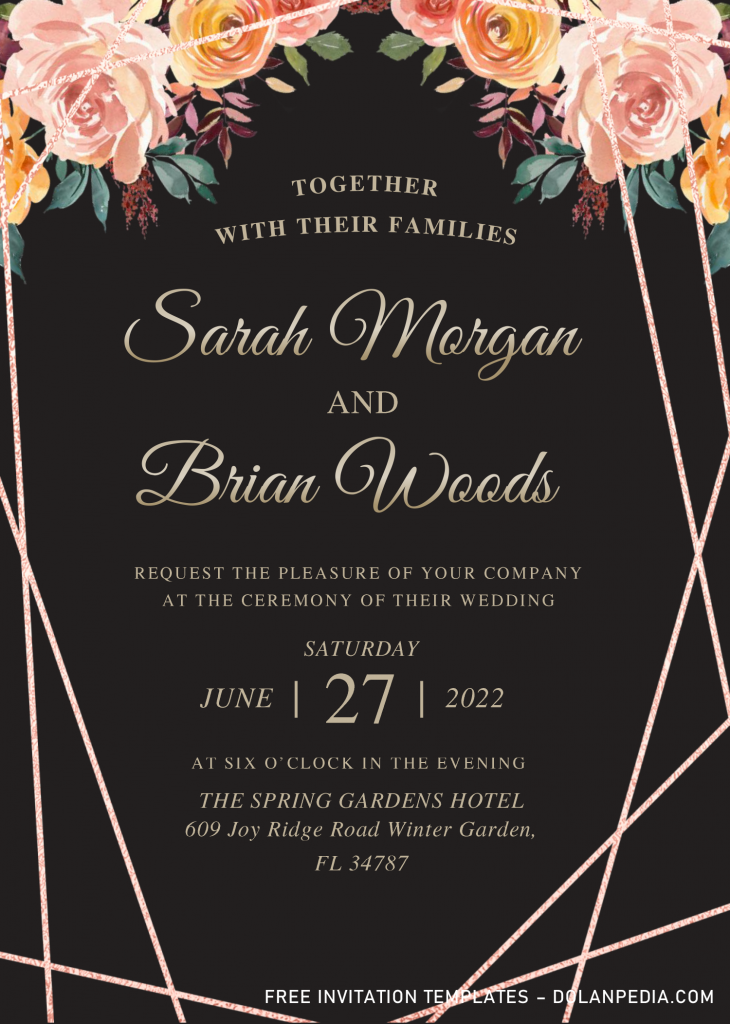 Free printable Rose Gold Geometric Invitation Templates – Editable .Docx
How to Download
To make it simple, I've shortened the step-by-steps, so you can follow the instructions.
Did you see the download button that was placed in above? You should see our download button. Click that and wait for a second.
Once you landed on Google Drive download page, to proceed to another step, click Download > tap Enter or Save to start the download process.
Printing Tips
Before you go buy a bunch of stuff from the store, it would be better if you find a little information about which paper is suitable with your need as well as your current budget. Let me give you names for that, here they are:
Card-stock Paper: (+) Good durability, (-) Relatively Expensive << My recommendation
Kraft Paper: (+) Cheap, (-) Doesn't absorb ink well
Linen Paper: (+) Good for Classic, Elegant, or Luxury Finish (-) become crumpled by the slightest bend
Cotton Paper (+) Richer Color options, (-) Hard to find (Must be at Stationery Shop)