If your little daughter is about to have her birthday soon, you need plenty of things to do, by the way. Do you have any idea? Please let me know how you're going to celebrate it by writing comment in down below. By the way, have you found something for that? In the last post, I've shared a few templates (Winter One-derland & Mermaid Party) those will be very useful for you, so it's better if you check it out.
For today, it will be a little similar to the previous one and what I mentioned it in above. Today, you will get these beautiful Princess Castle invitation card, which is very obvious that it's inspired from the famous Disney Castle.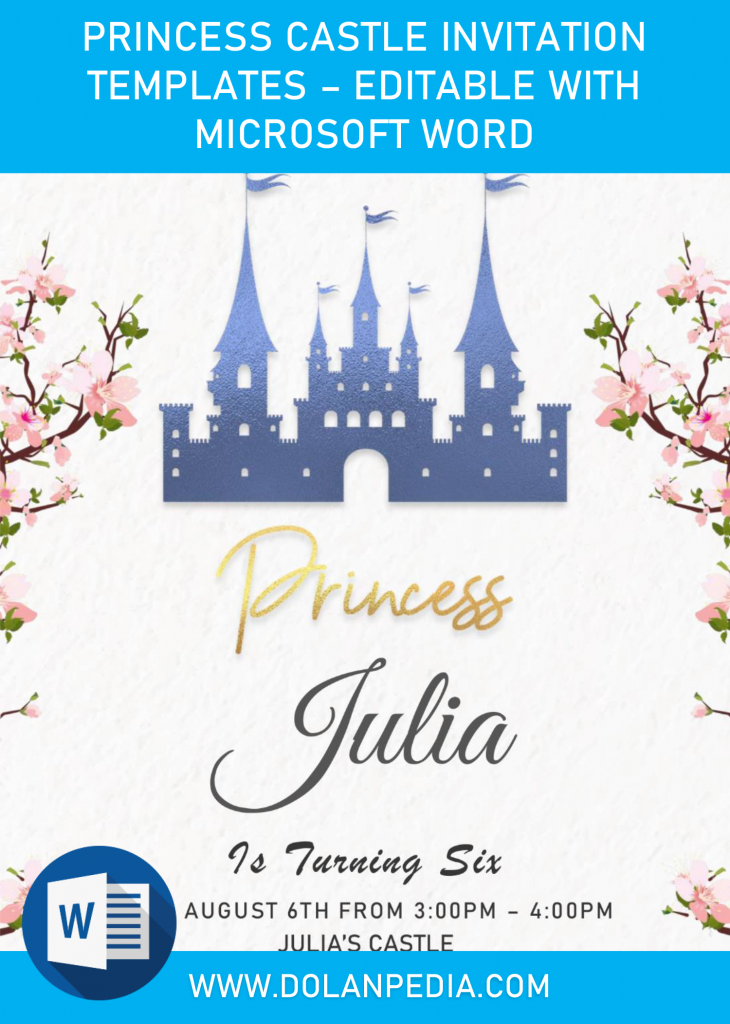 It has beautiful Disney Princesses' Castle in nice Gold and Blue Foil finished, along with matching shades on its back. Later on, I decided to put another stuffs, which is the "Floral decorations", such as Pink Sakura, White Orchid, and other, to boost the entire design with a little bit of elegant and glamour aspect.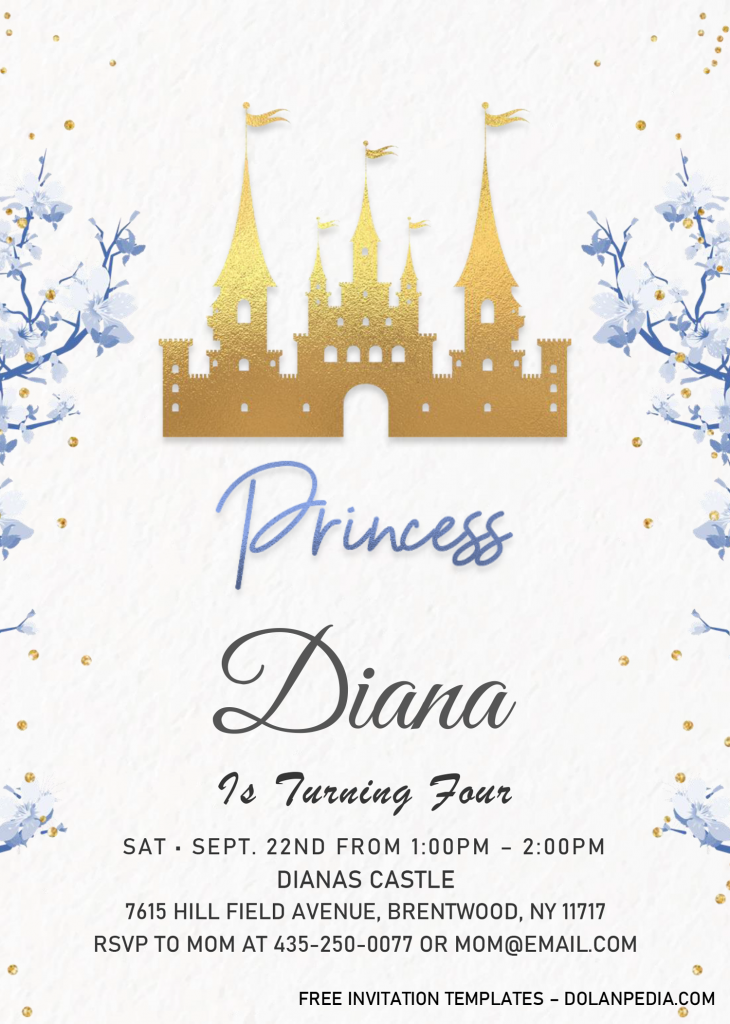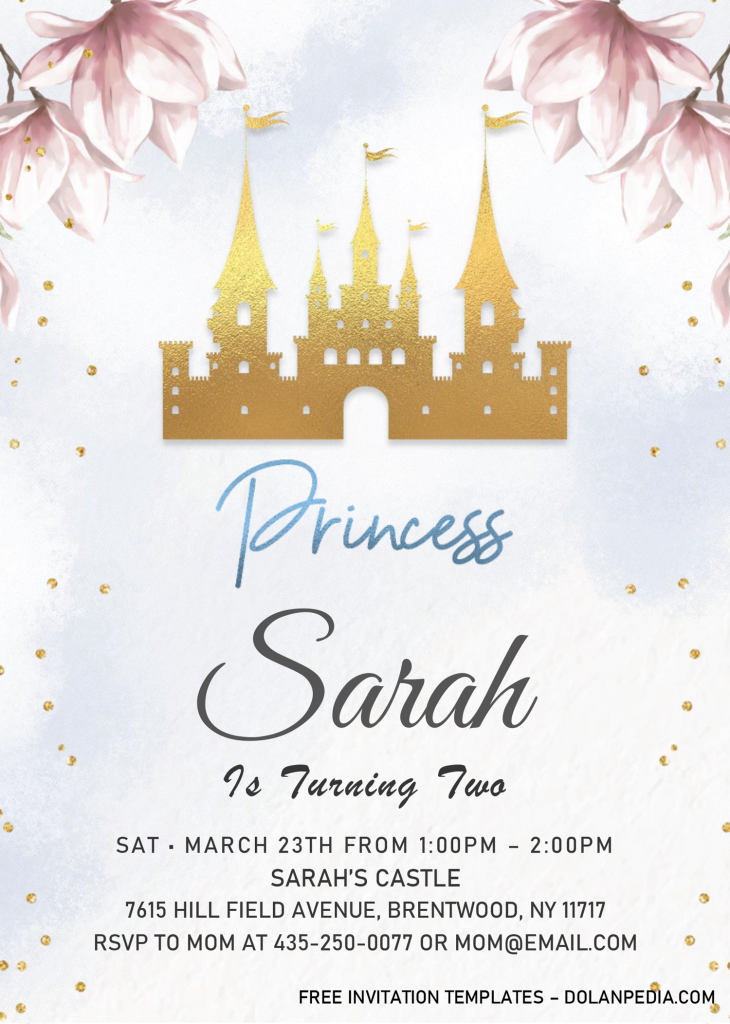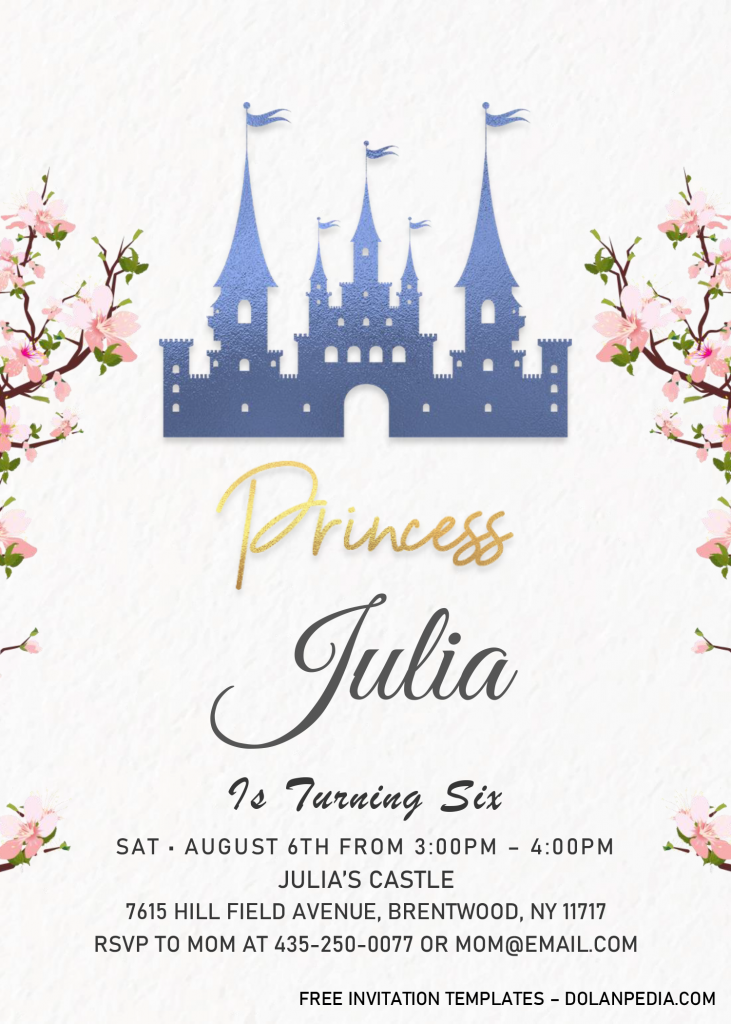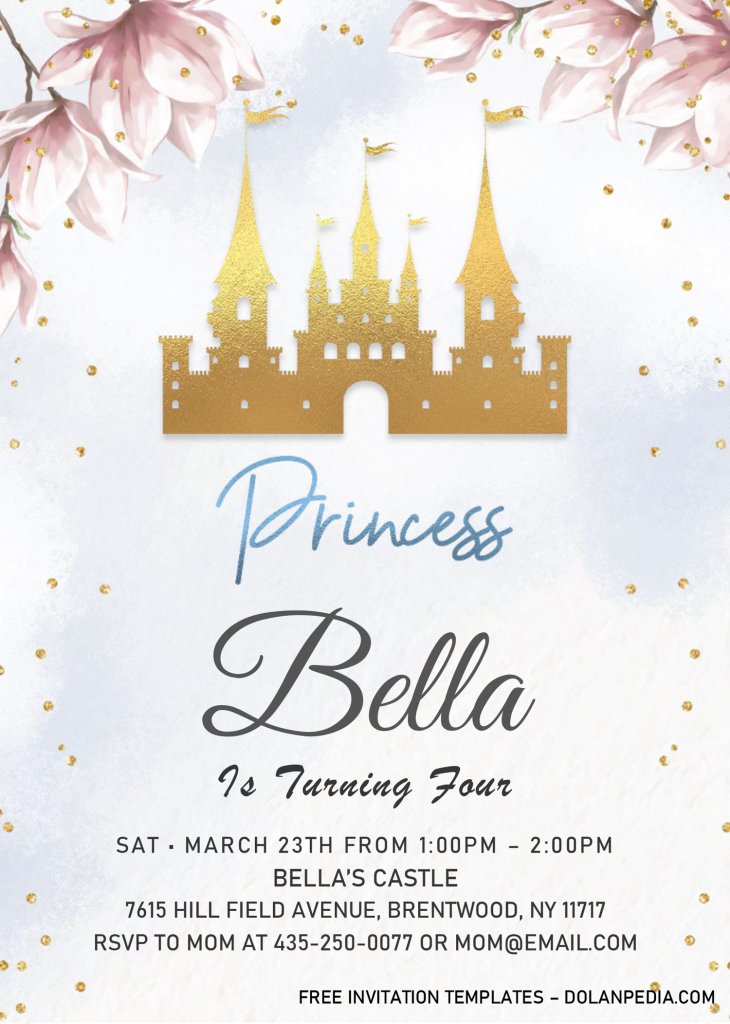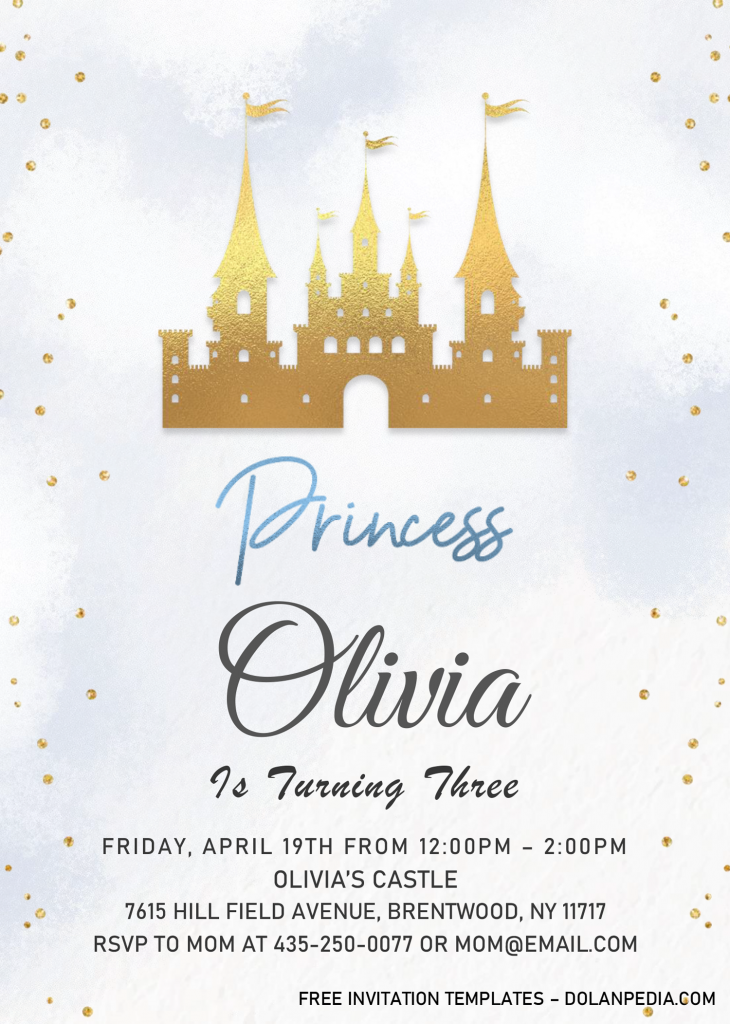 DOWNLOAD PRINCESS CASTLE TEMPLATES HERE
Here are few things you need to do
First of all, you need to download the template, it's so obvious.
Click the download button (It should be shown in above).
Once you landed on Google Drive page, you will see our template in Rar file, Click Download and
Note: Don't bother to ask me if you get any problems or have questions.
To give you some ideas of which paper will suit you best, please read these following information.
Standard Paper/A4 paper. If you want the cheapest option, go with this one, but don't expect more for this, as it's just a typical paper that often used for various Document, such as Letterheads, Diaries, and so on.
Cardstock paper. This paper is the most widely known for this type of occasion, this paper doesn't easily bend and it can be easily found in a verity of textures, decoration and finishes. Often used for Wedding, Birthday, or sort of Formal events, as it has good form factor.
So, my final conclusion is, card-stock paper is the best all-rounder paper on the market, at least for now on. Thus, print your template on 5×7 card-stock paper, either on Matte, Glossy, or Canvas textured paper.