To be honest, I'm an avid fan of Peppa Pig, yeah, I'm a mother of three, and yet haven't missed most of the episodes so far. Ha-ha. For me, Peppa Pig, is relatable character, which portrays almost every aspect in life. This show is something that puts a smile on my face every time I watch it and also has something for everyone in various ages.
Well, to show how much loves I've been putting on this cute character, I'm going to share another cute and yet so adorable invitation card. It's been a while since I posted template design related to Peppa Pig, so here they are, Peppa Pig invitation card.
Do I need to pay?
No, you don't. This Peppa Pig and other templates in our site are free (Free personal use), and also editable with Microsoft Word. Really? Yeah. So, you can edit this Peppa Pig invitation card at home and print it on Card-stock with your own printer. This template has 5×7 Portrait orientation, it has beautiful background design, which is inspired from the actual Movie scene and I created my own version.
Each templates have adorable graphics/illustrations of Peppa and her family, you can personalize and even add another graphics to our template. For the wording, I've wrote one for you, you can have it as a reference, and replace the original text with your own.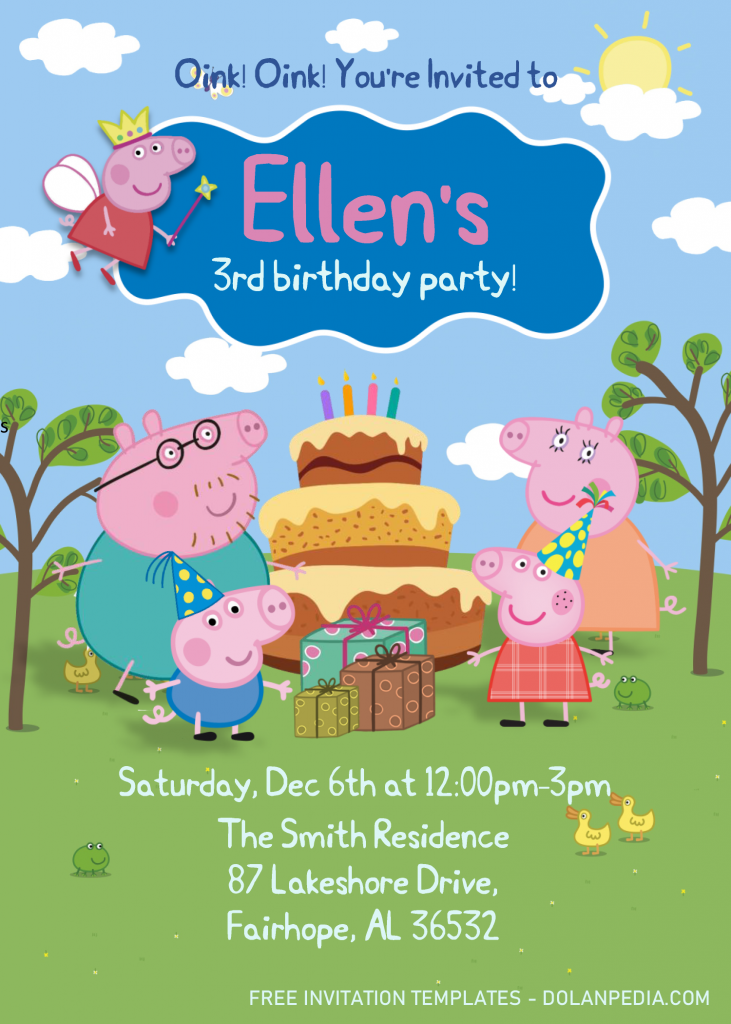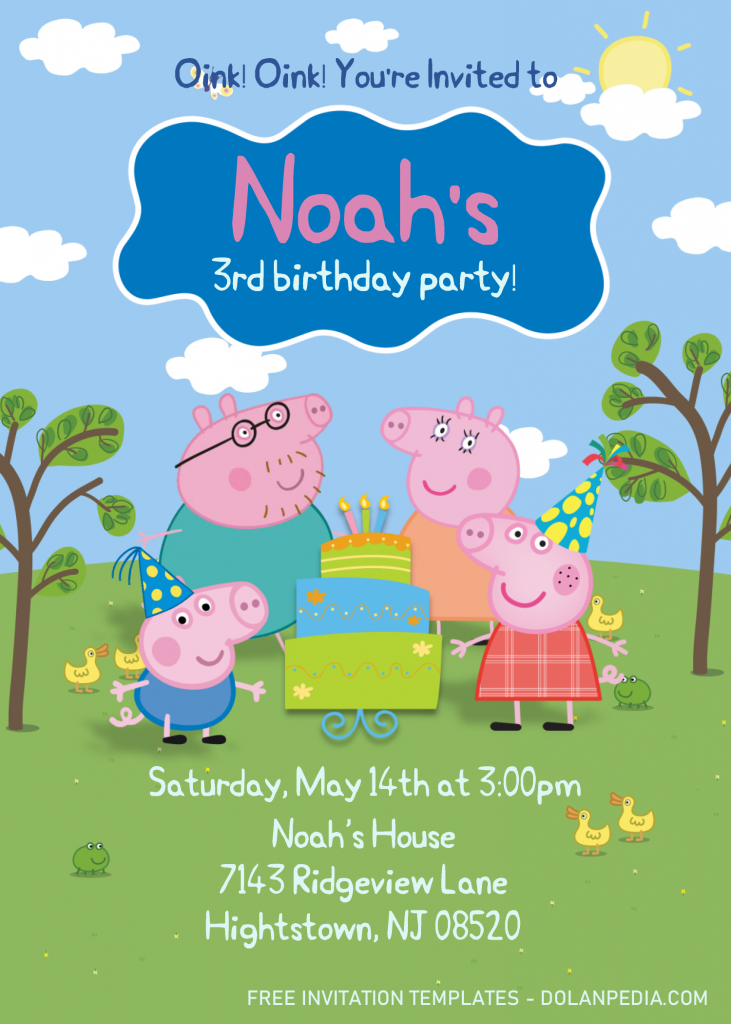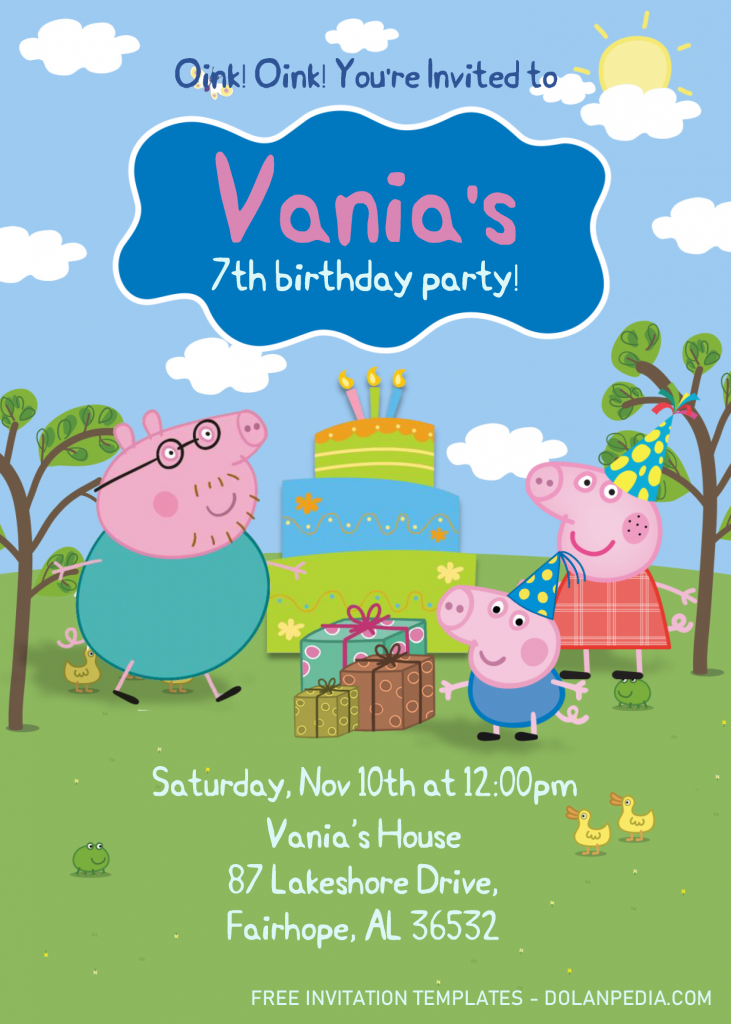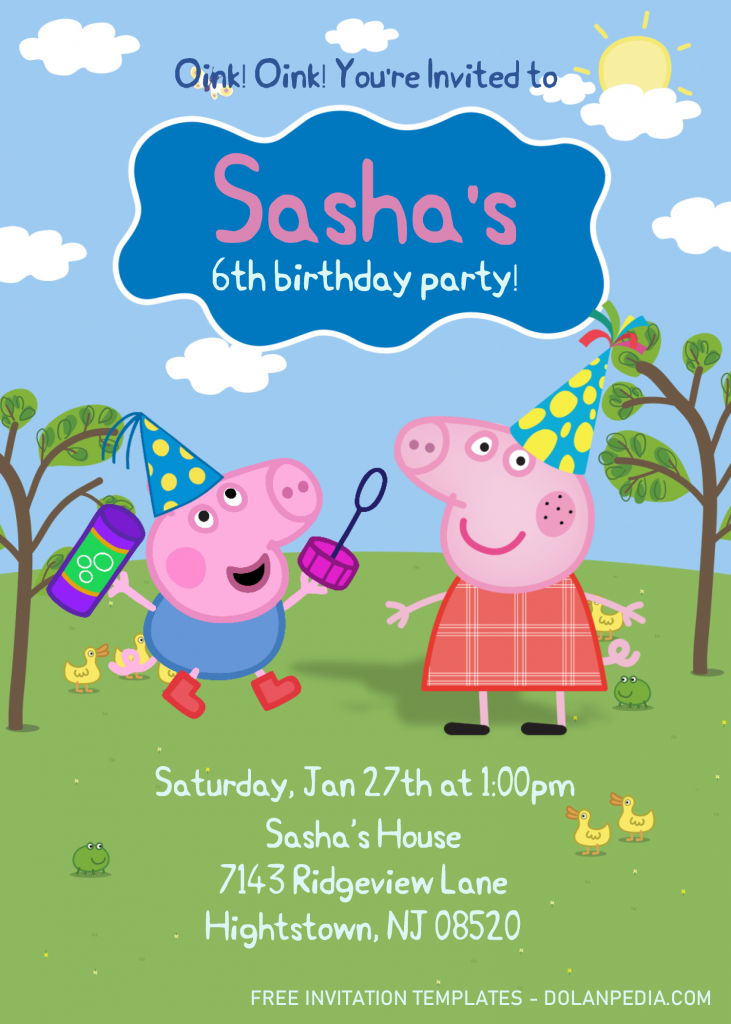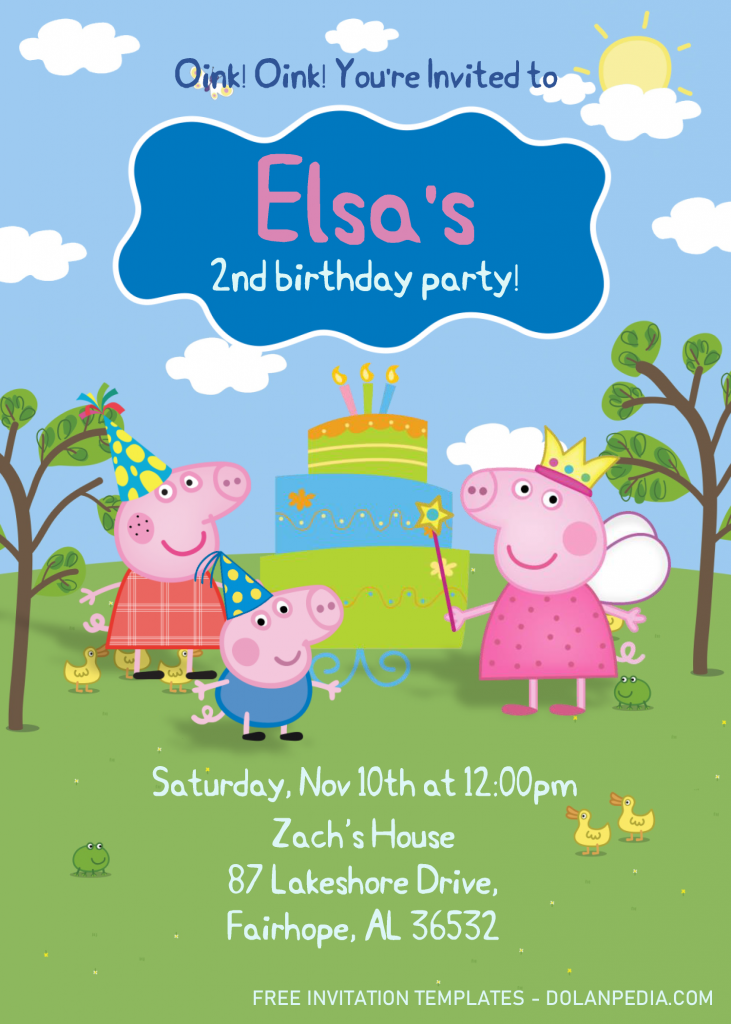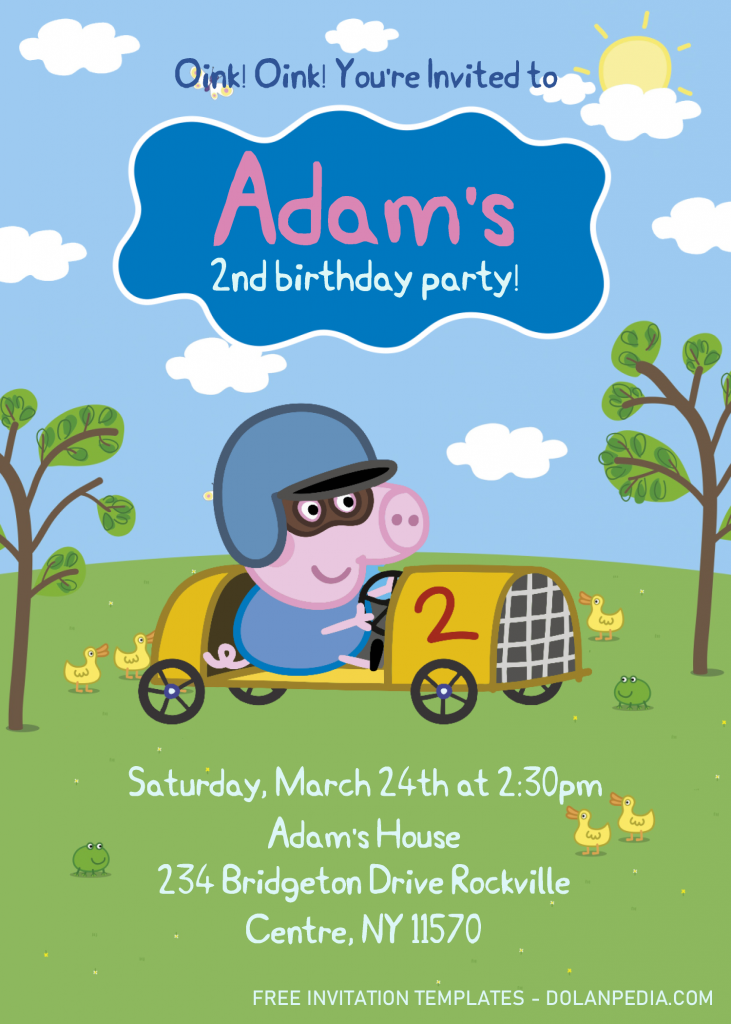 Download Instructions
All files in this site were stored in our Google Drive storage, to gain the access, you need to click the download button above this instructions.
The file has been compressed/archived into single Rar file. Anyway, to download it, click Download & Enter to start the process.
Please note this, you have to unpack the file and open the Fonts folder, and install it. What to do next? Inserting your party information into the template with Microsoft Word, and print it out on 5×7 Card-stock paper. There are many printing paper out there, with relatively cheaper option, but when it comes to quality, for me, nothing would be better than using card-stock paper.