Birthday party isn't all about Disney, Princes or Princesses, but there are many others, and still could attract everyone's attention and become the talk of the town. Do you want to have one? This article will give a pretty genius idea to have and be quiet! Because this idea will boost up your party with tons of cuteness.
Sharing is caring, and that's why we're here for you and hope you can do the same by sharing it to your friends, so they can get a great information on how to create invitation card for free and not from scratch. Okay, see below.
Let the fun begin with our Free Peppa Pig themed invitation card collections. Be ready to see all guests get lost in the bright happy and smile on their face. Oink-oink! This invitation card comes in landscape orientation, and has white background. It also comes in six different models, all parts/elements, especially "Peppa" images are interchangeable, so it's easy to customize and you don't have a reason to be confused and turn your head to this cute invites.
Wondering on how to get our template? All of them are free, and it will be easy to download, because all files are stored in our Google drive account. So please follow the guides below, and click the download link which is also placed at the end of the article.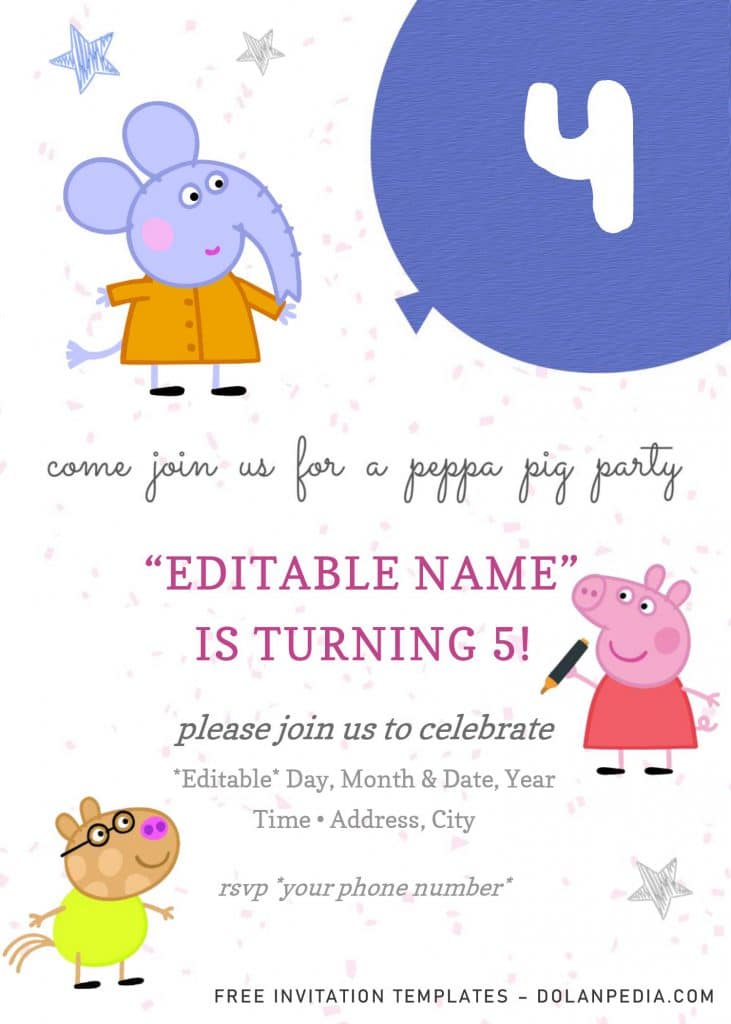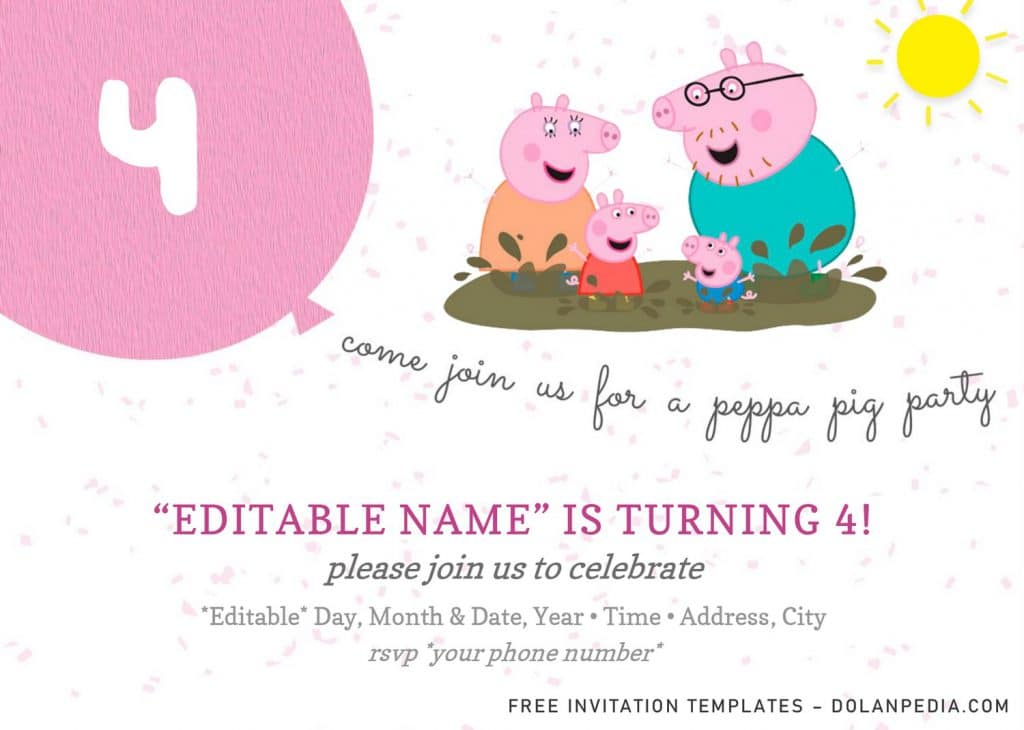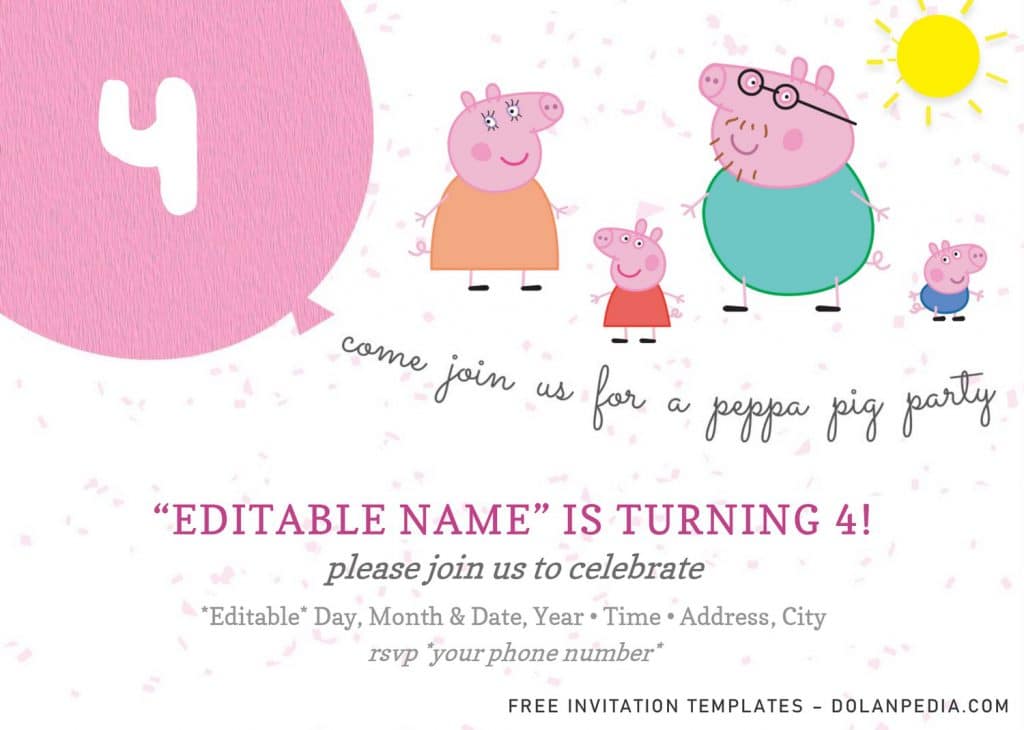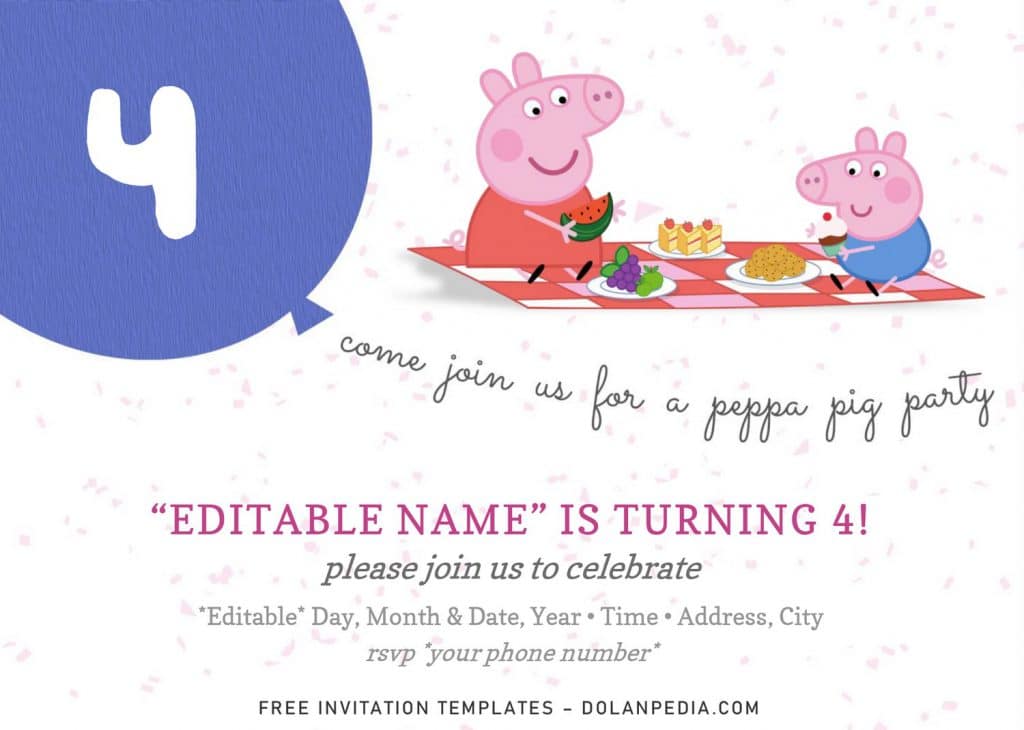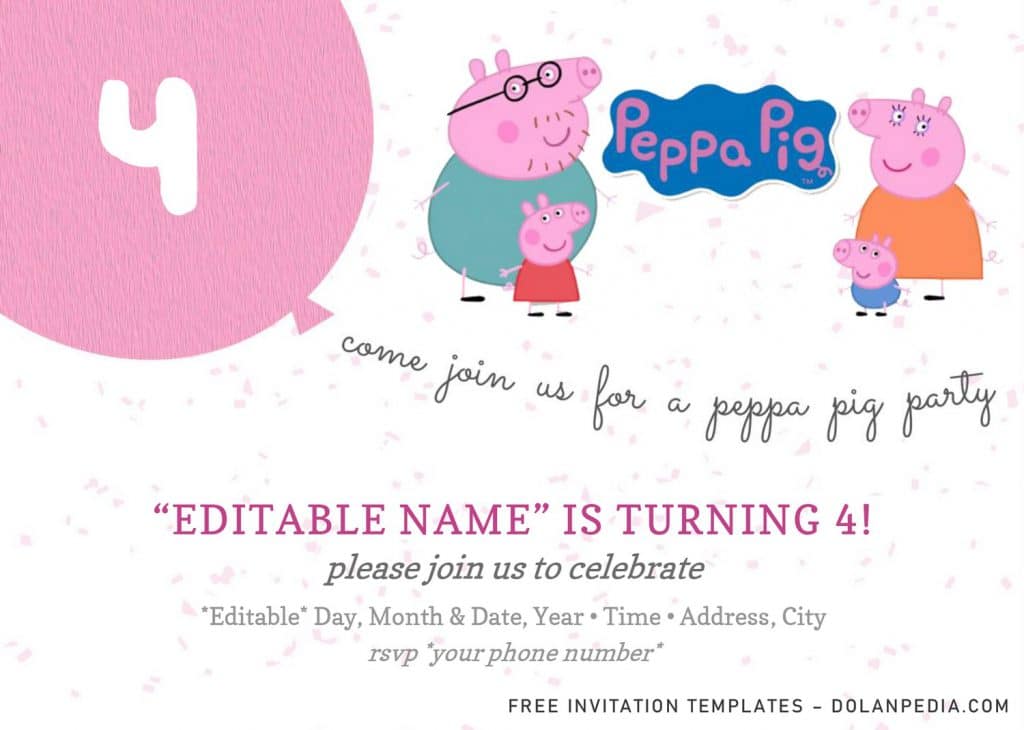 DOWNLOAD PEPPA PIG TEMPLATES HERE
How to get access to our template?
Click the provided download button (Above).
In few seconds, you will see Google drive (download) menu.
Click download, then locate where you want the file is going to be saved.
Then click Save to start the download process.
How it Works
Install all fonts (Inside Fonts folder).
Open the template with Ms. Word, and insert your text.
Print the template file on card-stock paper, must be set in 5×7 format.
Deliver it to your guests (at least 1 week before the day of the event).