Citrus Orange Wedding Invitation. Truly unique wedding invitation suite inspired by rows of orange that groves in south Florida. A neutral background, inspired from Canvas surfaces, helps to highlight the beautiful orange blossoms atop of classic typefaces. This is design is ideal for you who is looking for a calm, and want floral as its decorations or concept. Check out this beautiful Orange Blossom invitation card and grab it for free.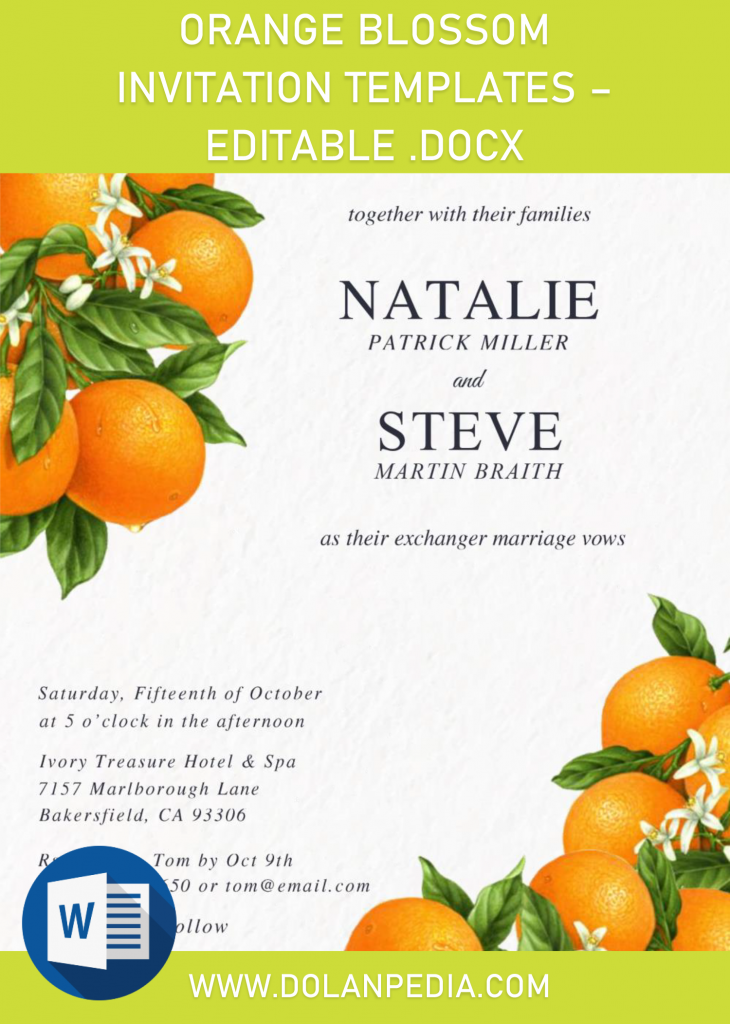 This beauty was adding a new "perspective" to me, it looks so beautiful, fresh and yet it's considered to also be in Modern design category. It comes in six different designs, from Canvas style to White Marble background. I also added a nice Gold Metallic finished Frame, it's perfect to highlight your party information, and get the right attentions from your guests.
By using this template, everyone is able to personalize it with ease. It doesn't require any decent skills in editing or sort of, as it's editable with simple apps like Microsoft Word. How simple is that?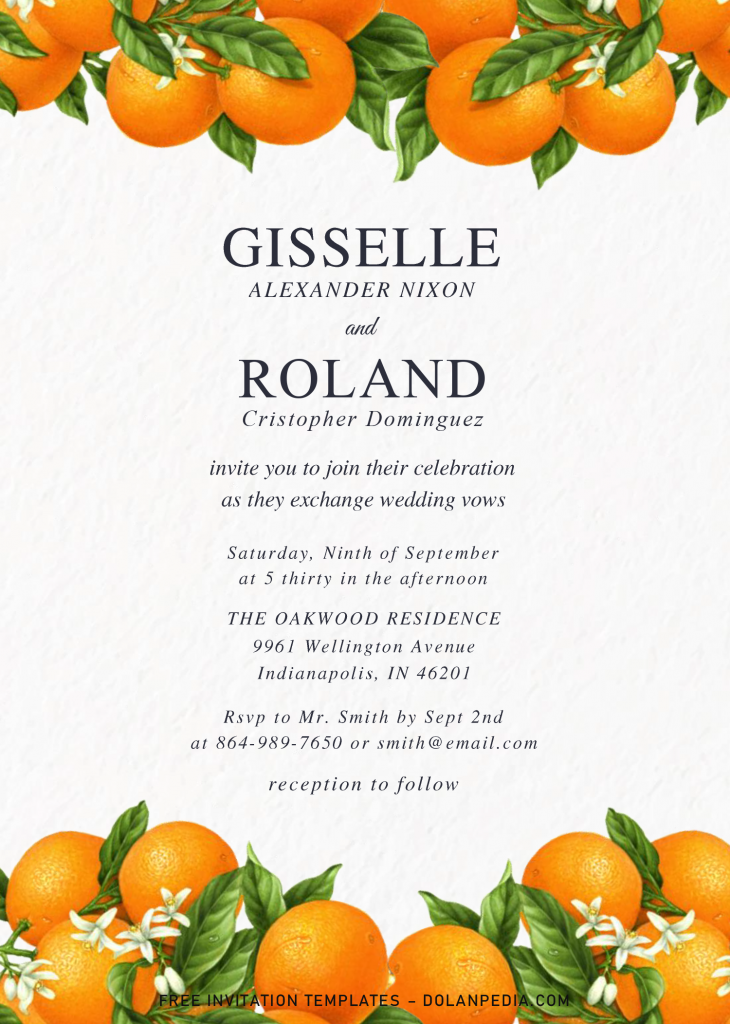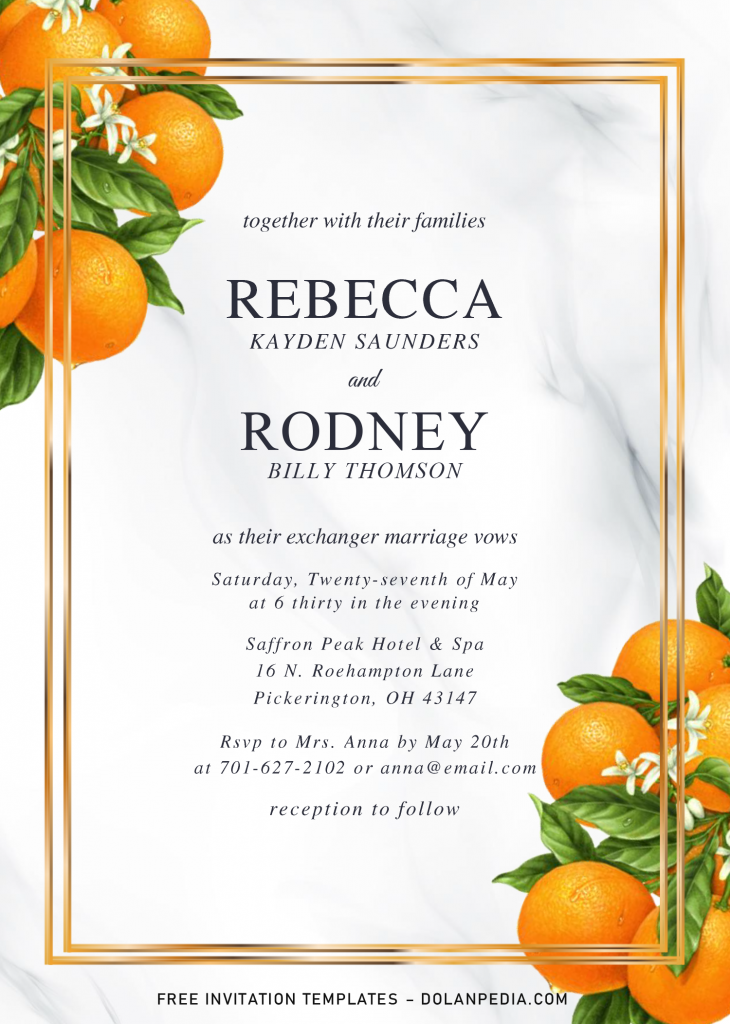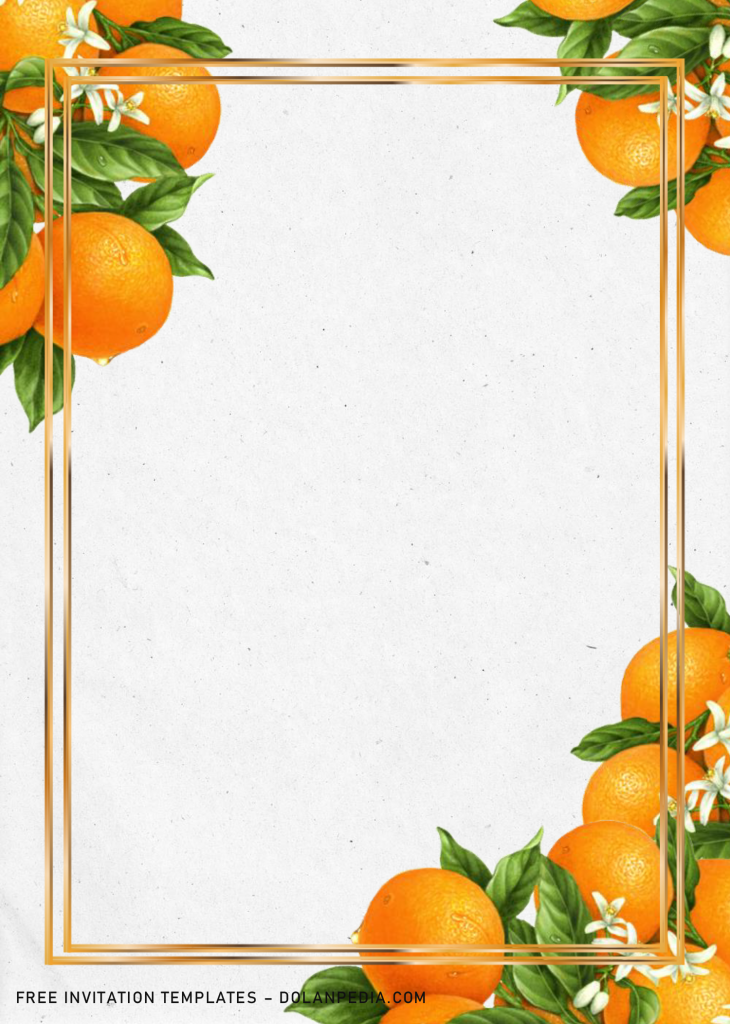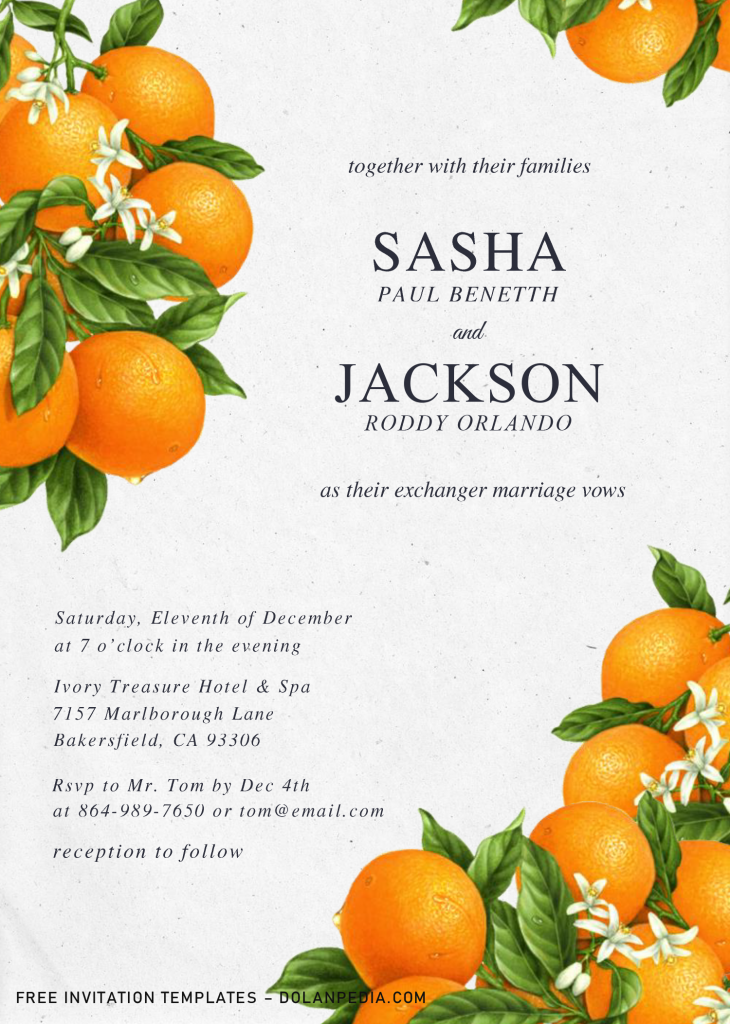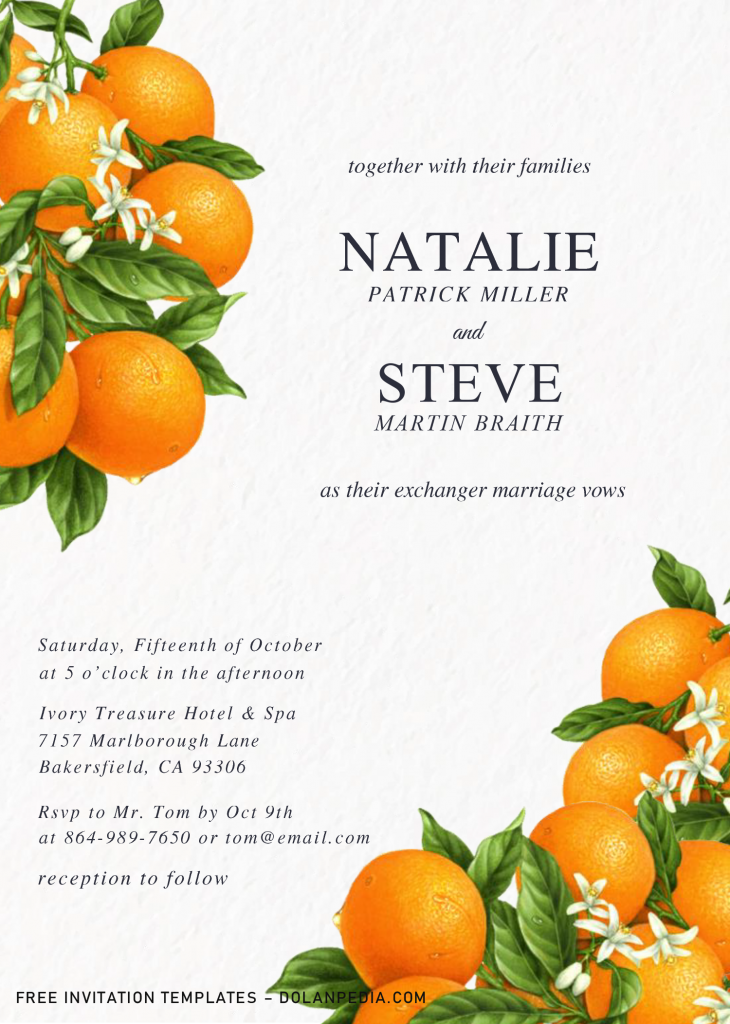 DOWNLOAD ORANGE BLOSSOM TEMPLATES HERE
How do I get these one?
It's pretty simple, and you only need to do a little extra effort for that.
By the way, click the download button, it was placed above this one.
Wait for a second, and your browser will direct you to Google Drive, where you can download the file.
You will see Download or Dropdown Arrow, click one of them > tap enter.
How to insert your text
You must have Microsoft Word 2007 version or above. If you already had that, then open Fonts folder inside the file you have recently downloaded it.
To insert new text, you can either click directly the "Text" or add new one, which need another item (Text Box).
To add new text box, Go to Insert > Text Box (Click the dropdown arrow) > Simple Text Box > Type your text. You can drag or move it, as it's moveable, and also resizable.