Hello. How's everything going for today? I hope you are doing good and stay healthy. Okay, a new day – a new freebie, so what do we have here? Today's templates are inspired from What's on Pinterest's daily most searched list. At first, I didn't know what the exact reason is, but once you get to see that, you will be pretty much amazed and stunned by how beautiful this design is, especially when you print it on Matte finished Card-stock paper.
As I usually did for a while, the template comes in portrait orientation and also Docx file format. It's painted in Navy Blue color, but the thing is, you will get six different Flower paintings or graphics, underneath the White rectangle Text Box.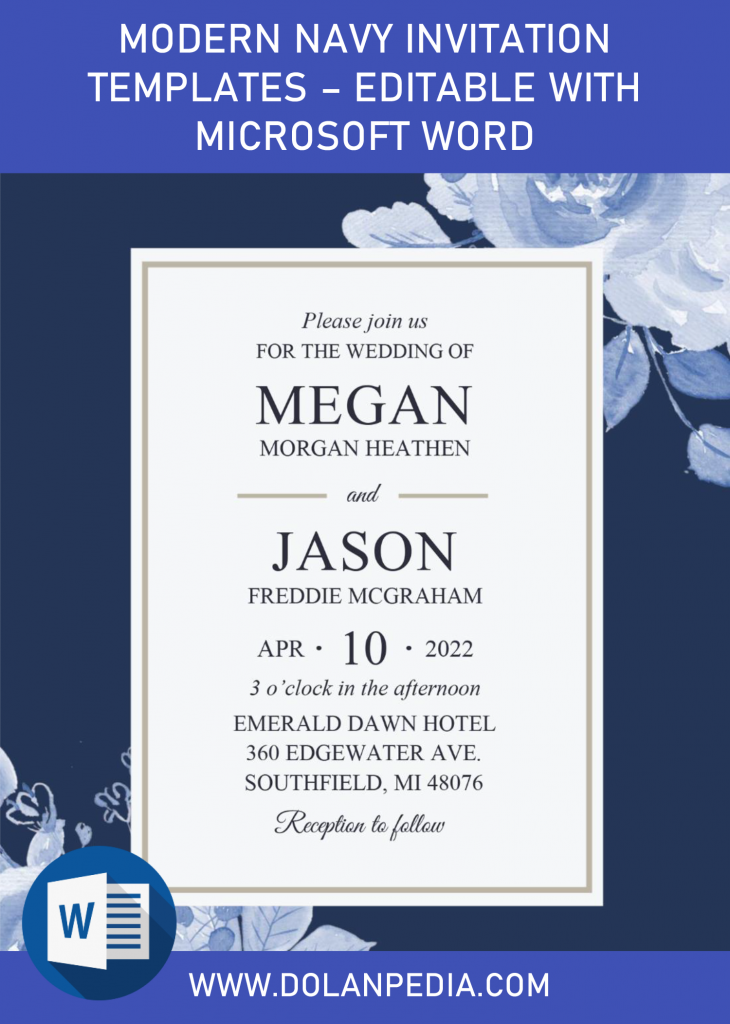 Are you interested to keep this one?
Then you need to read and follow the instruction in down below. One more things, as the template has Docx file format, it's editable with Microsoft Word, I'm pretty sure you already had some experiences with that, don't you? If you don't, don't bother to ask me through the comment box.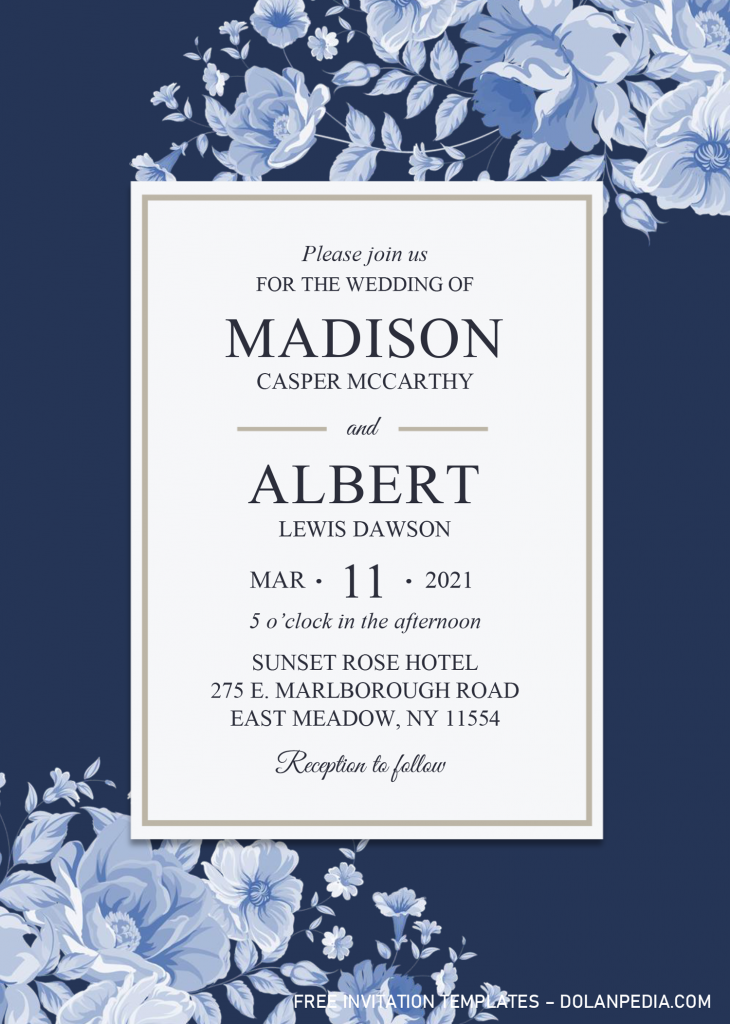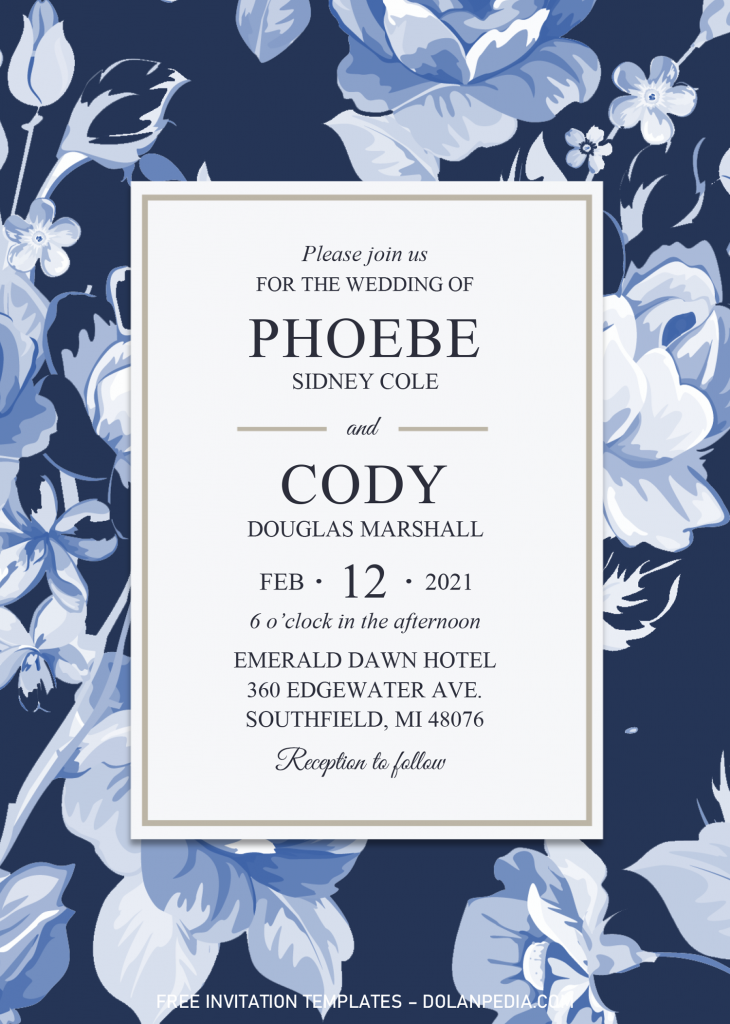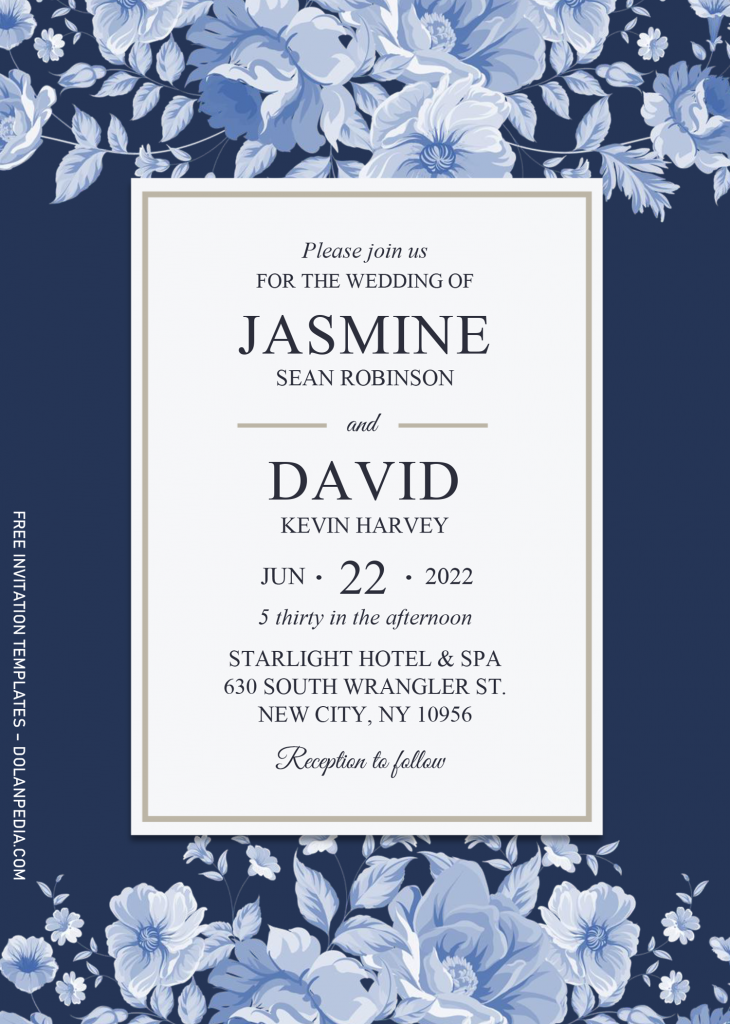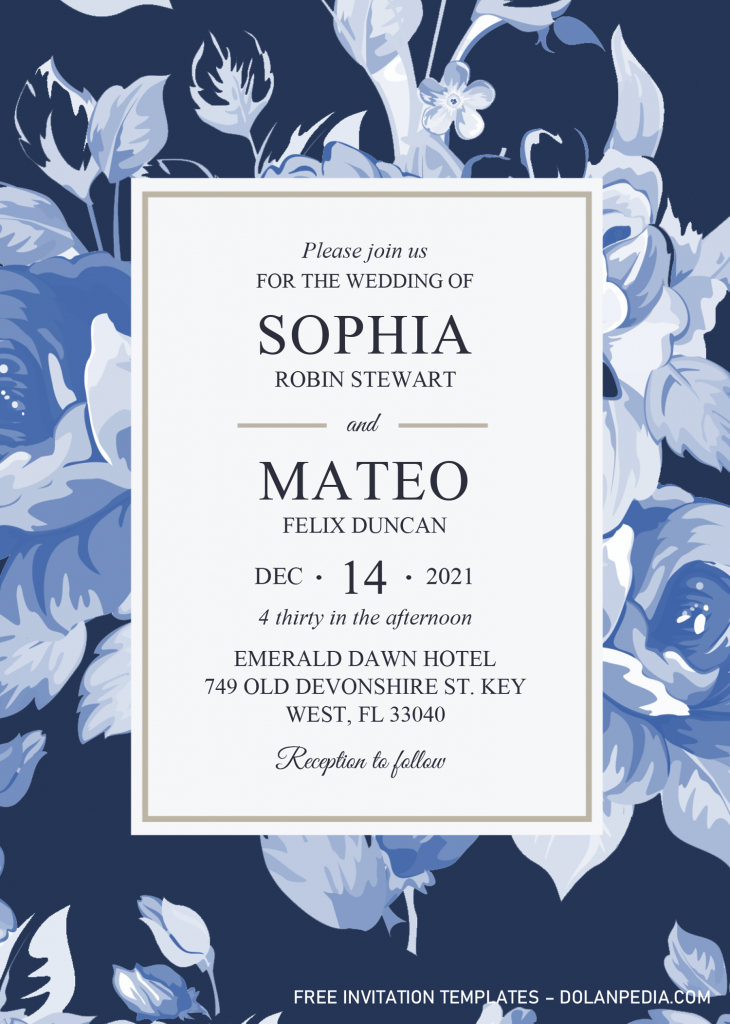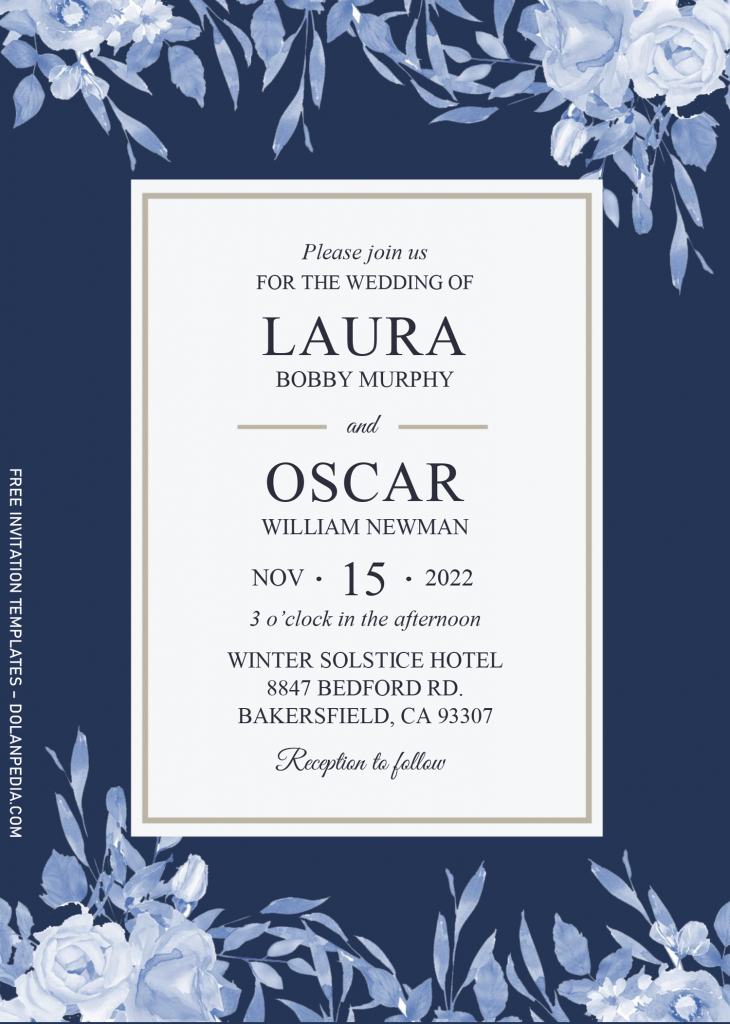 DOWNLOAD MODERN NAVY TEMPLATES HERE
Here are a few things you need to do:
Downloading the template.
Click the Download Button (Above) > (G-drive Page) > Download > Locate where you want the file is going to be saved, the destination folder > Enter or Save to start the download process.
Editing.
Please note this. Before you get into the editing, you must have installed the fonts that was provided and placed inside Fonts folder. If you have done that, you can start to edit it with Ms. Word. You must have for at least the 2007 version or above. To print the file, you also need this app.
Printing.
You can do it at home, but if you want the best result, it'd be better if you hand it to Custom Printing Shop. It may cost around $1-$3/piece. Should I print it at Local Printing-shop? It's your choice, if you want to get a new experience and need to minimize the budget, sure, you can do it at home. But before that, please check your device (Printer), if it works properly, print the template on 5×7 Card-stock or any Printing paper.