Industrial wedding decor is having its peaks moment right now, and it's easy to see why. Abstract design, monochromatic and muted color palettes paired with mixed gold foil. It's a bold sign for your big day. And while this pared-back look is a fit for minimalists, those sticking to a budget will love the clean aesthetic too (no need for an over-abundance of pricey flowers or gilt decor). This invitation card ideas may give you a little inspiration.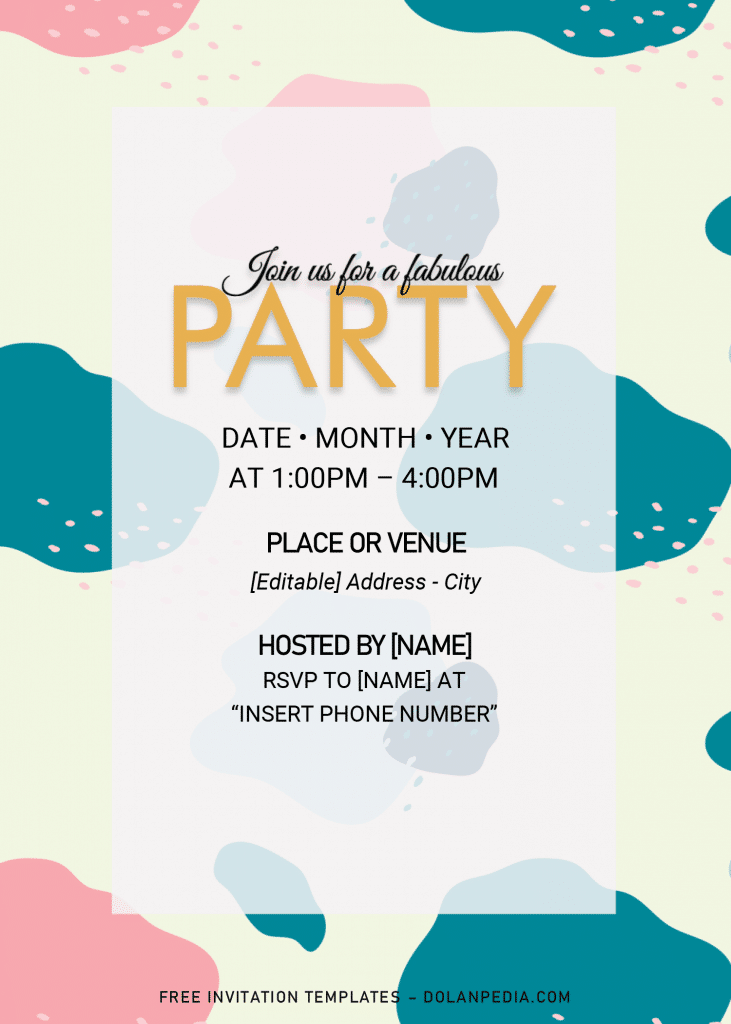 Having an inspiration for our work is better than nothing, here are our Memphis Style invitation card, perfect for Wedding and Birthday invitation. Memphis style was a kind of movement (Back then, style is closely connected to every movement), that mainly prominent on Bold and Repetitive pattern.
As we can see, the repetitive pattern is there, as the background design of today's design. It also painted in such bold color, but not that bold actually, since it's almost the same as "soft-color" palette from Pantone. At the center of the card, it's the place for your party information, you are able to replace it so easily, how? It's editable with Microsoft Word, by the way, how simple is that?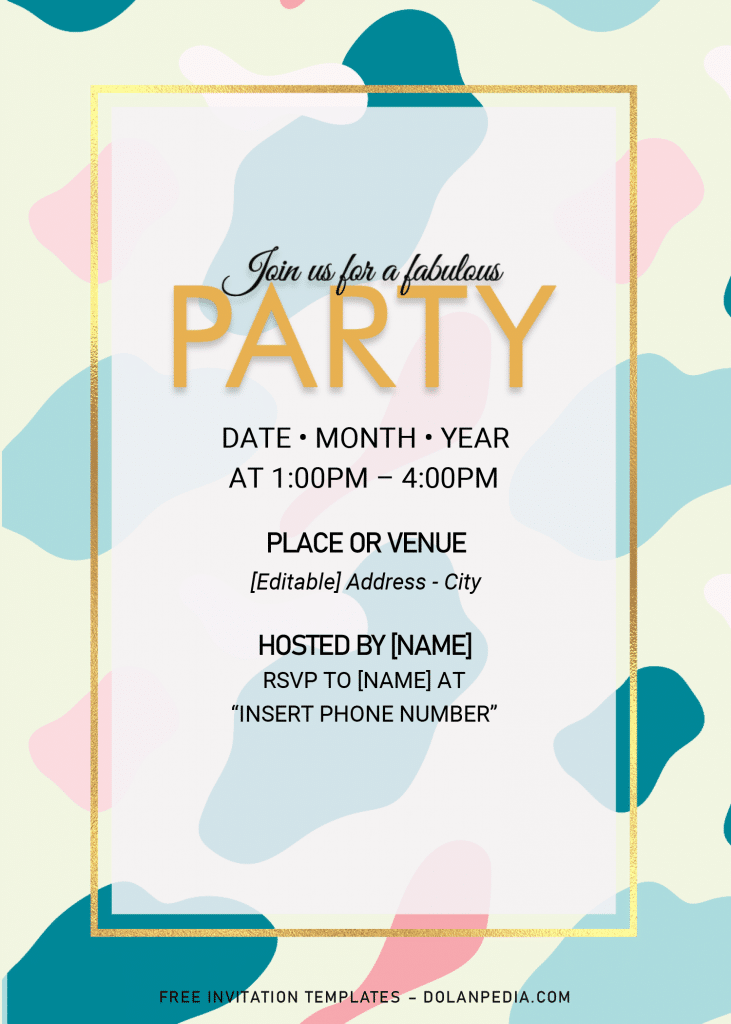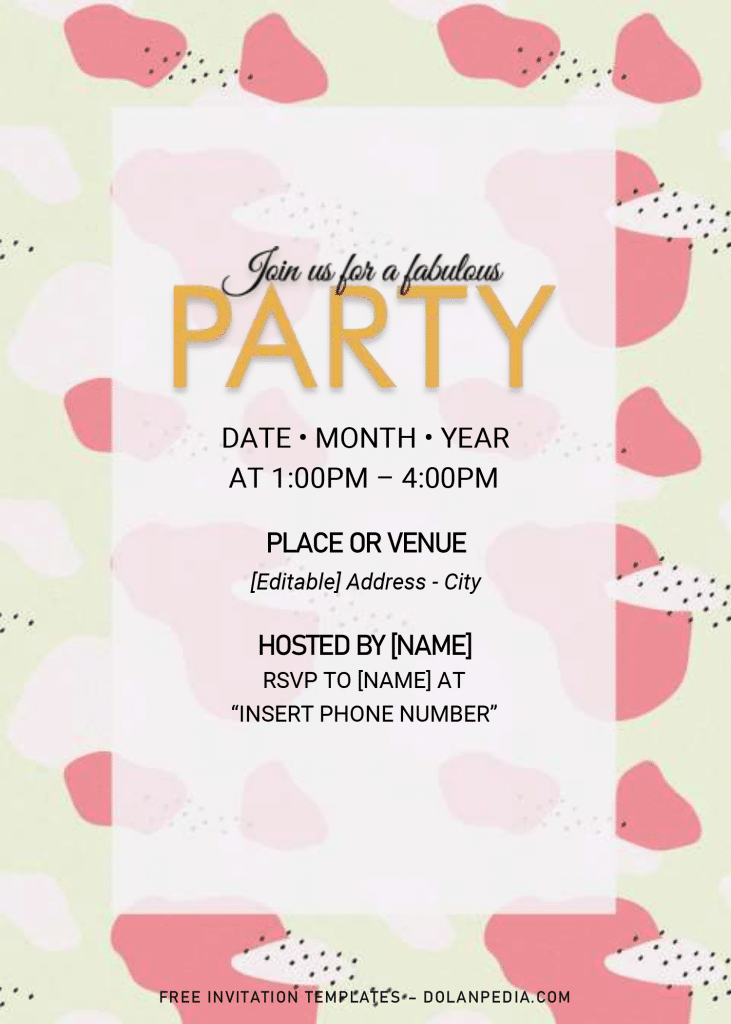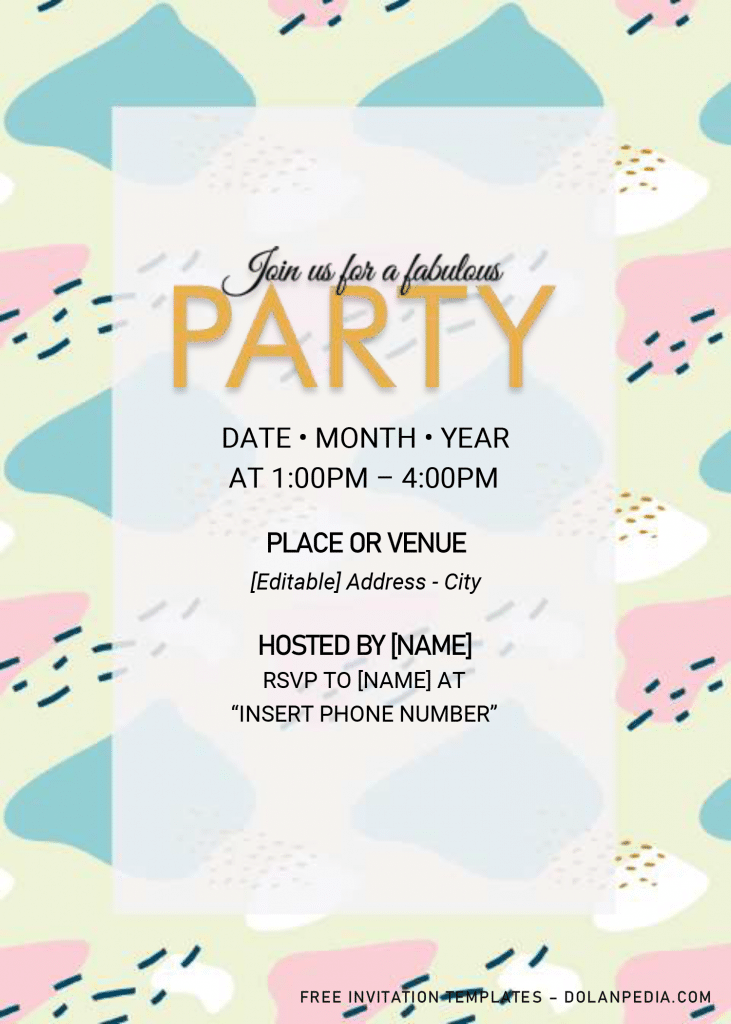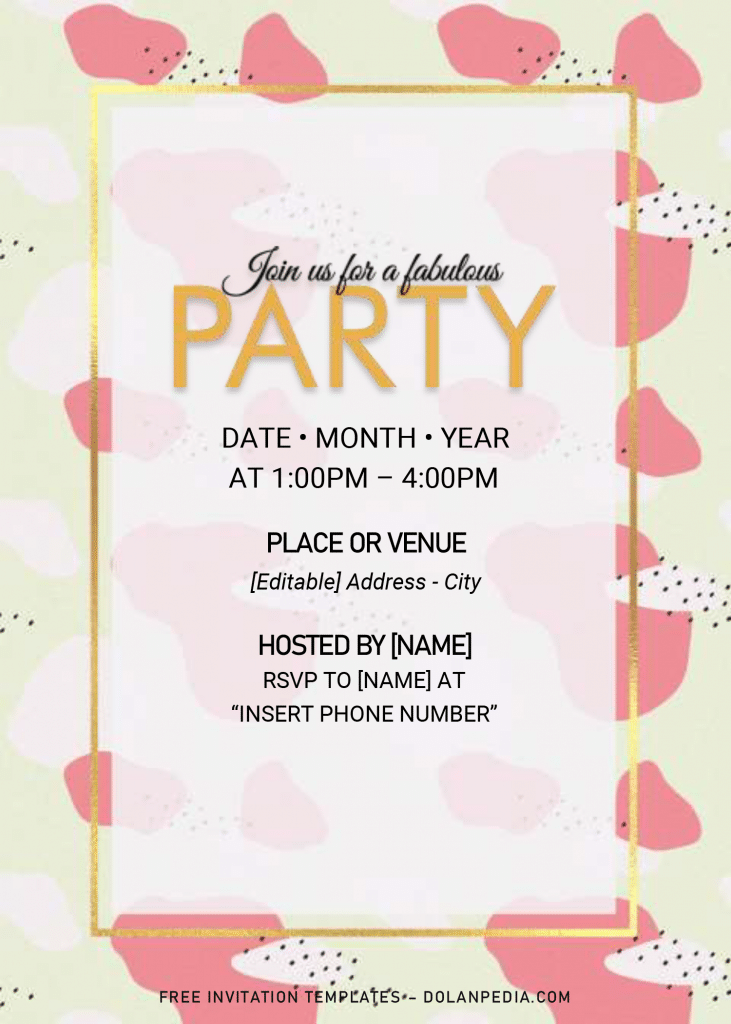 How to Download
Click the download link above (Blue-highlighted text).
Wait for a second, and a new page should be appeared (G-drive Page)
All the files/materials were archived into single Rar file, for easy-to-access as you don't have to download each one of them.
Locate where the file will be saved in your device, and Tap "Enter" to start the download process.
Once the download is finished, don't forget to extract the file (Using WinRar) and install all the required fonts.
To customize the template, as I've mentioned it in above, you're going to need Microsoft Word. It ain't that hard, by the way. If the customization process is done, the next step would be finding information related to "What's the best material for Invitation Cards", because it depends on the purpose of making the cards, as well as your budget. If you ask me for a recommendation, I'd suggest you to pick Card-stock over the other, because it's clearly made for formal occasion like Wedding, Business, etc.