Sharing is caring, and that's why we're here for you and hope you can do the same by sharing this to your friends, so they can get a great information on how to create invitation card for free and not from scratch. Okay, see below.
This super talented blogger will give you all information on how to host Magical Unicorn Baby shower party, and don't miss our guide to help you create free DIY invitation card template at the end of the article below.
Let's talk about the DIY invitation card, which I mentioned it above. These following templates are the latest collection in our design board. It comes in two background options, the first one is the Plain Off-white background, and the second one is Pastel Rainbow background.
Since it's editable, you can move or copy it to other template, so your favorite invitation card design also have the same background style. Besides that, the "Unicorn's Head" will be not fully-portrayed, since I only made it in 3 parts (Ears, Eyelashes, and its Horn).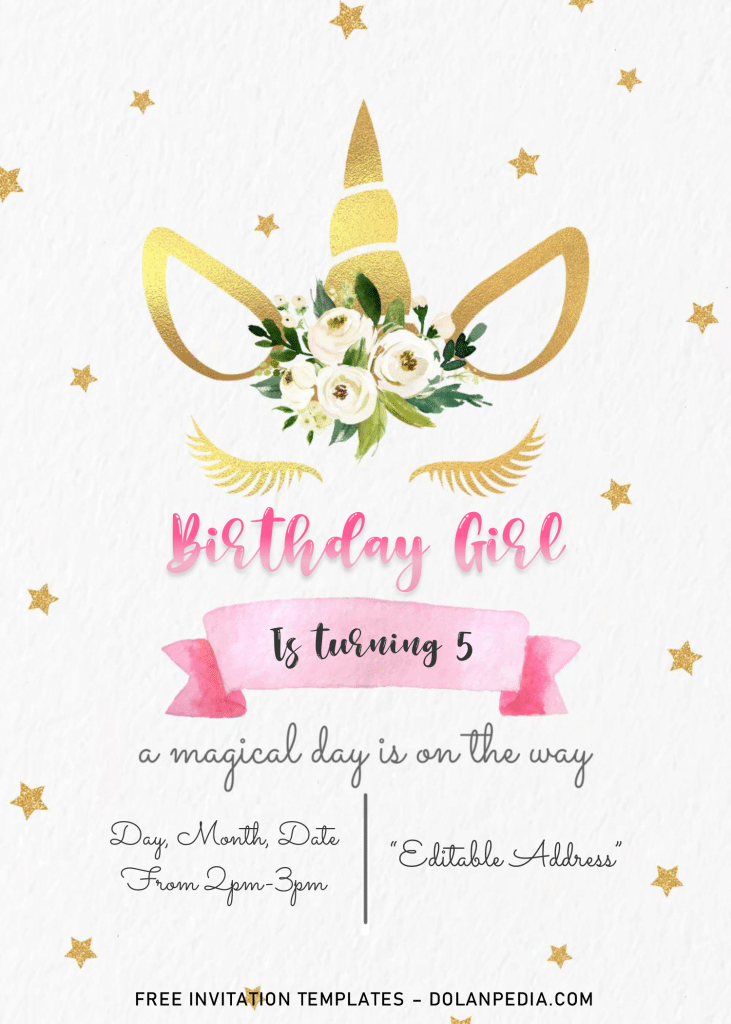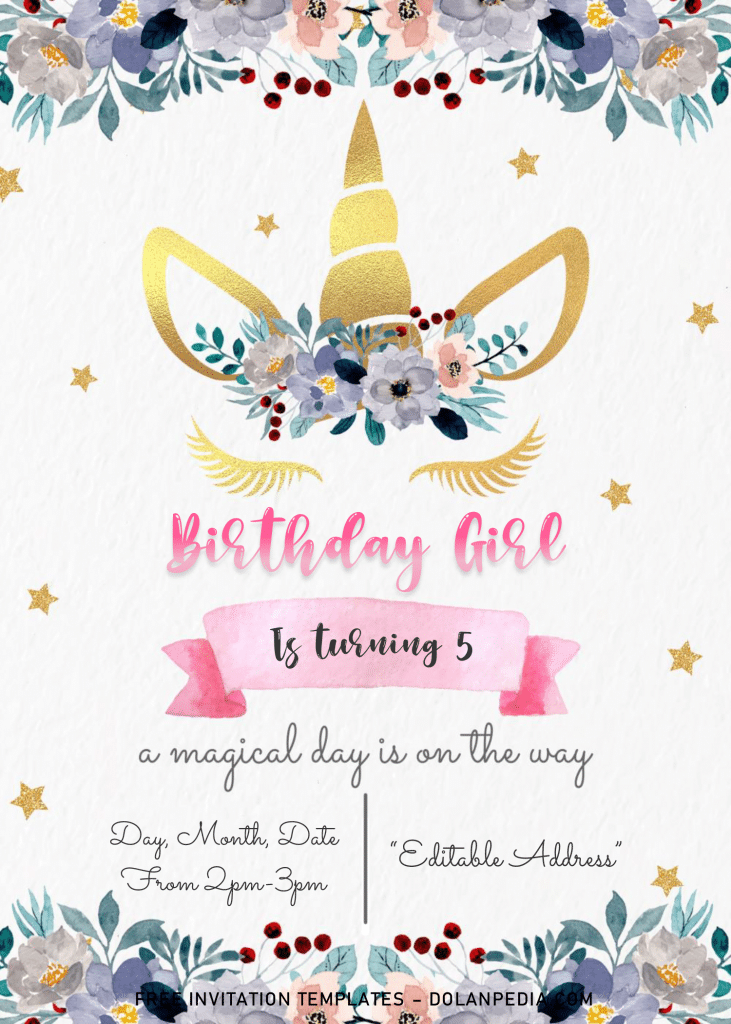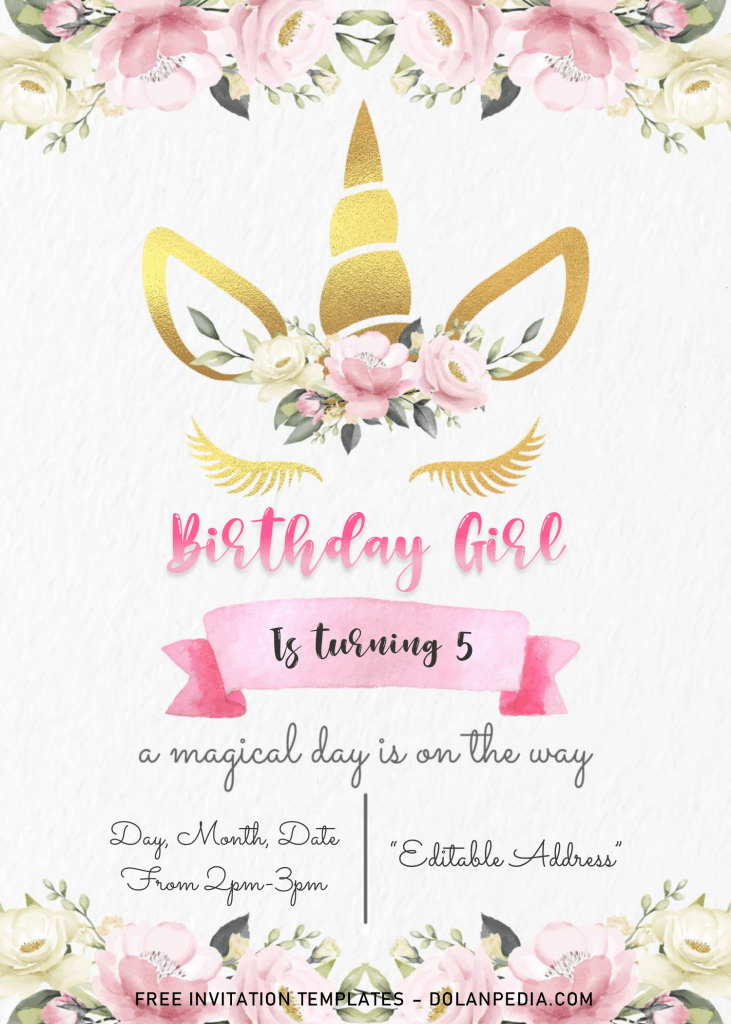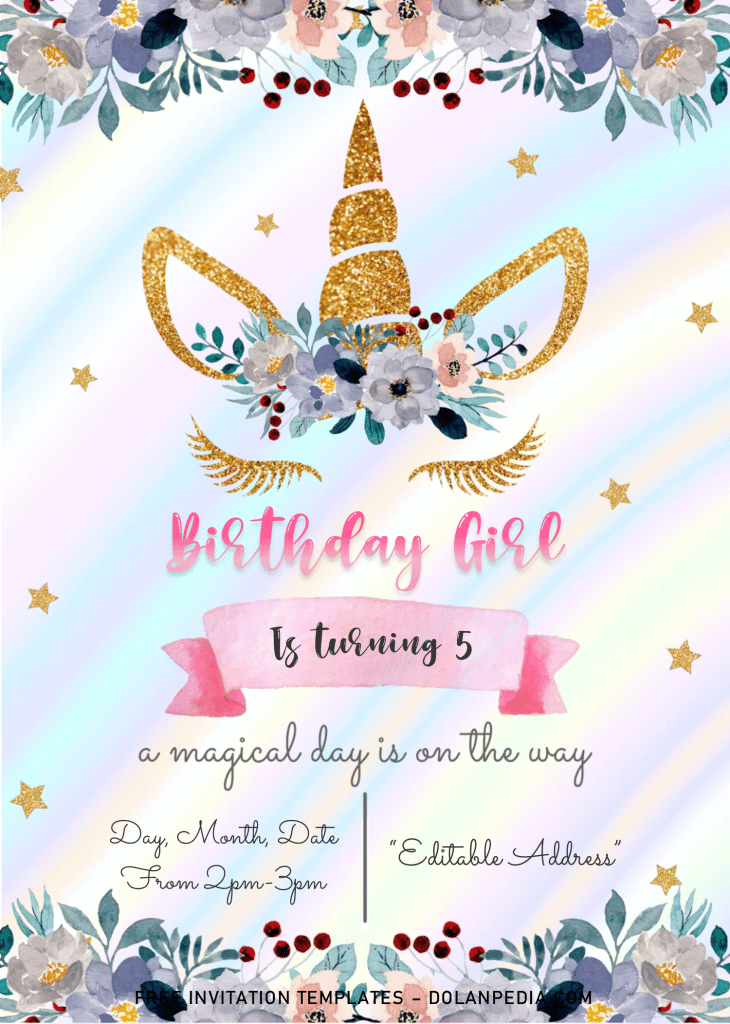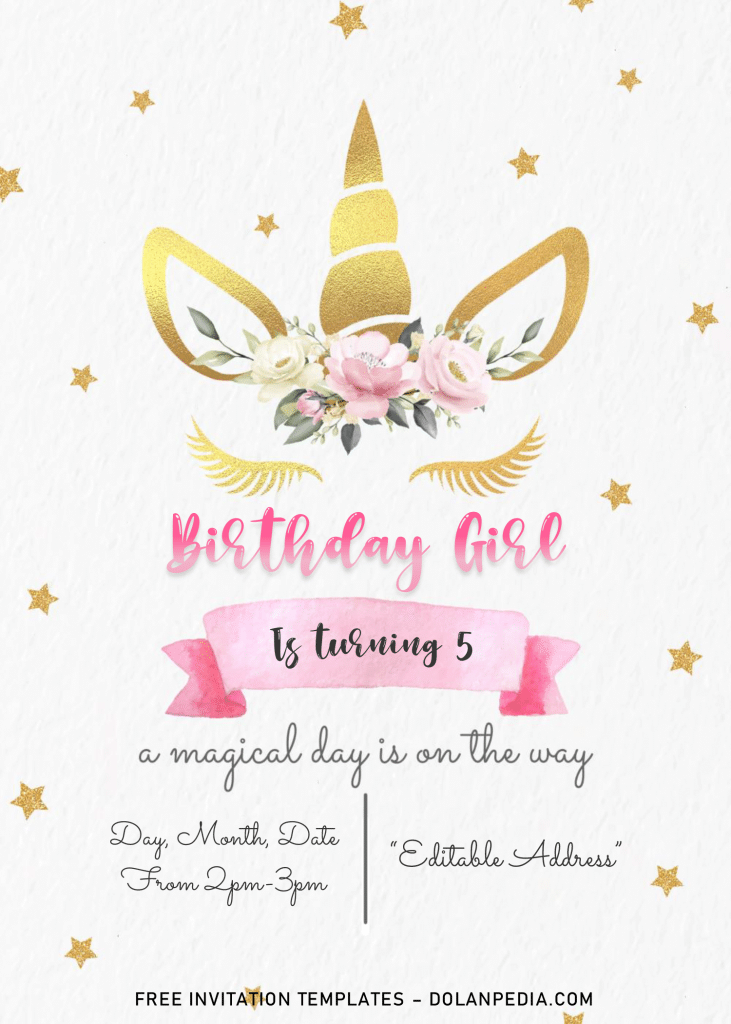 DOWNLOAD MAGICAL UNICORN DOCX TEMPLATES HERE
The Unicorn's parts, will have Gold (Bling-bling) Glitter texture, along with gorgeous bouquet of flowers will be placed on the Unicorn's head, it was made to serve or look alike a gorgeous Tiara. I decided to put those Tiara on the top and bottom border of the card. Since there are six of them, basically you will also get six different tiaras, from purple roses, to blush pink roses with a little bit of rustic finished.
How do I get access to the download page?
Click the provided download button (Above).
In few seconds, you will see Google drive (download) menu.
Click download, then locate where you want the file is going to be saved.
Then click Save to start the download process.
How it Works
Install all fonts (Inside Fonts folder).
Open the template with Ms. Word, and insert your text.
Print the template file on card-stock paper, must be set in 5×7 format.
Deliver it to your guests (at least 1 week before the day of the event).