Although we have been providing many invitation card templates for numerous event for free, we won't compromise with the quality of each card that's posted in here. Last time, I've share two perfect, enchanting wedding invitation suites; Peach Flower and Elegant Marble Wedding. (Click each link to visit the page and be able to download it).
Let's move back to the main topic of today's article. Today, we will cover a new thing and guide you to create your first invitation card with this. This is our Holiday Special's series; Winter Vintage Truck Baby Shower invitations. Do you remember it? I got chill when I get to see this on Pinterest. I still clearly remember when my mom read a storybook which has vintage red truck with Christmas tree on the trunk.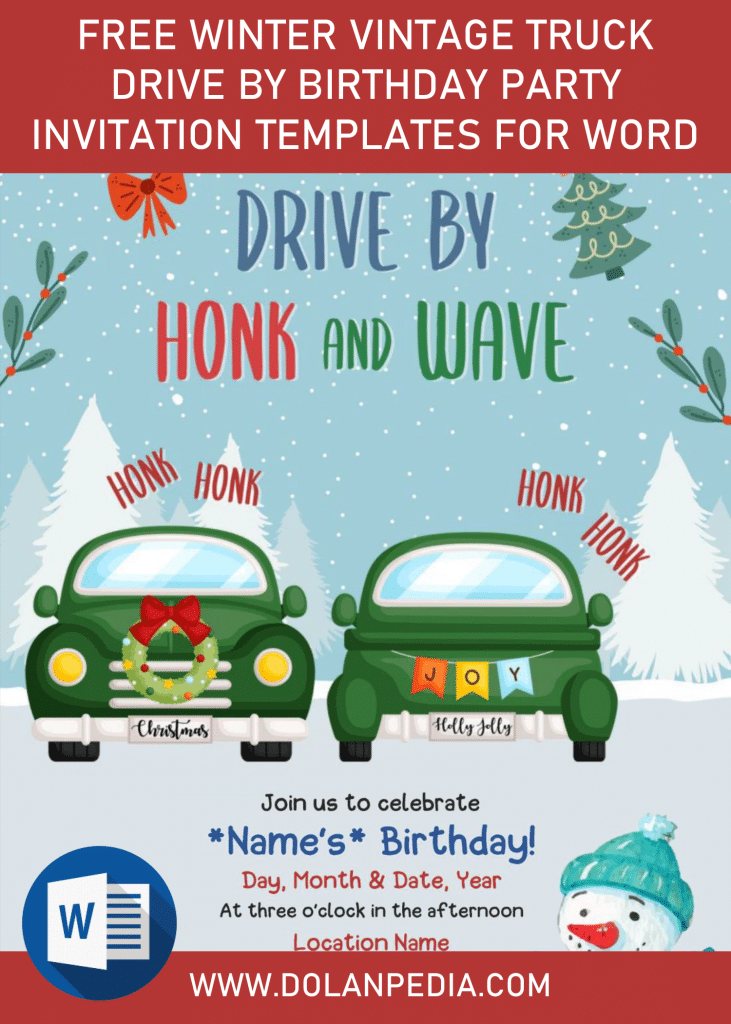 Inspired by one of great artist on Pinterest and also based on what's in my mind, I decided to create this cute themed birthday invitation cards. It comes in such beautiful watercolor snow theme. Snow in the forest, there are many Evergreen trees silhouette in white and dark gray color, along with snow illustrations at the bottom of the card.
There are two vintage truck models, one has side-view and the other one has front-view. It also has the same watercolor style finished. To give a little bit cute and unique to the card, I added a few cute animals, such as deer, pig and cow and placed it to the trunk, guarding the Christmas Tree.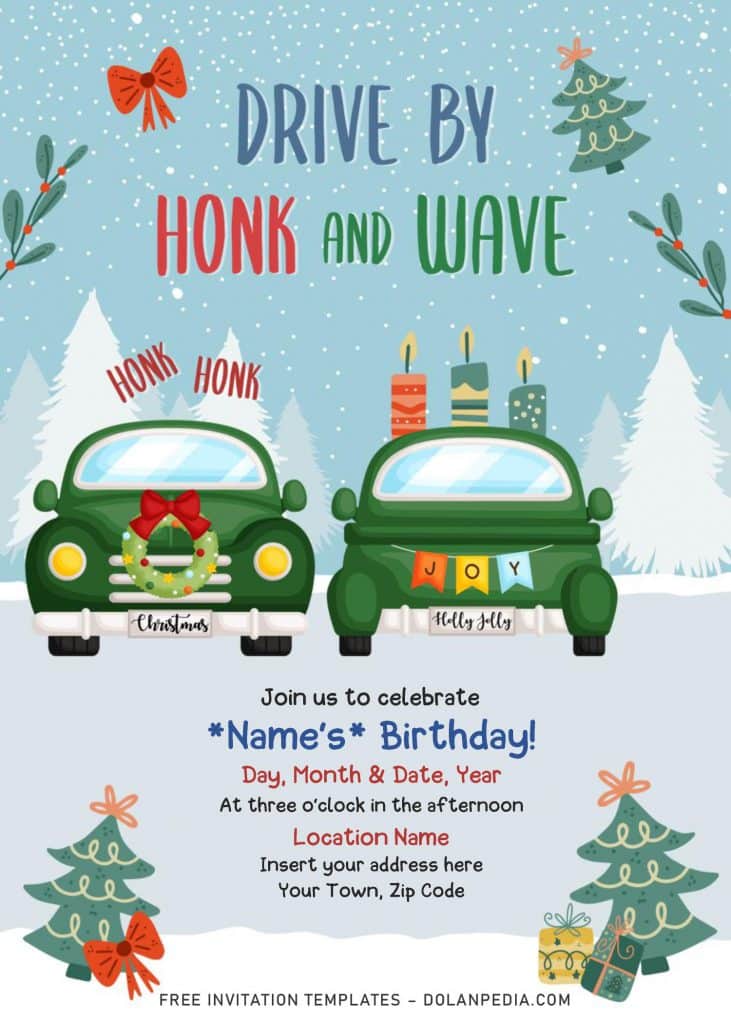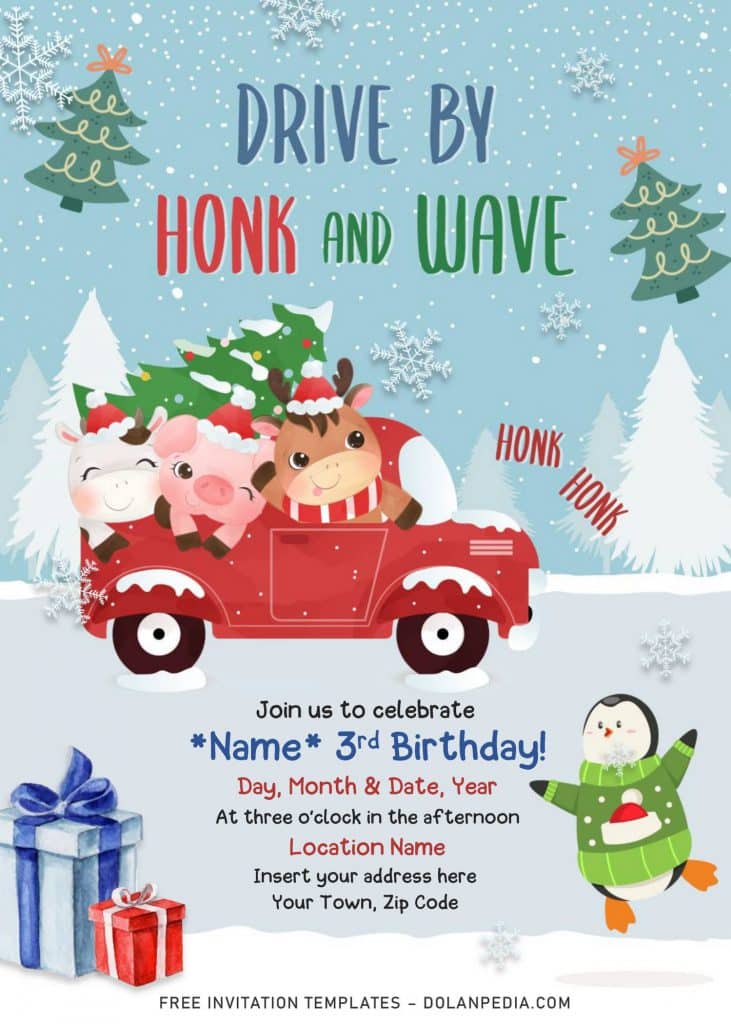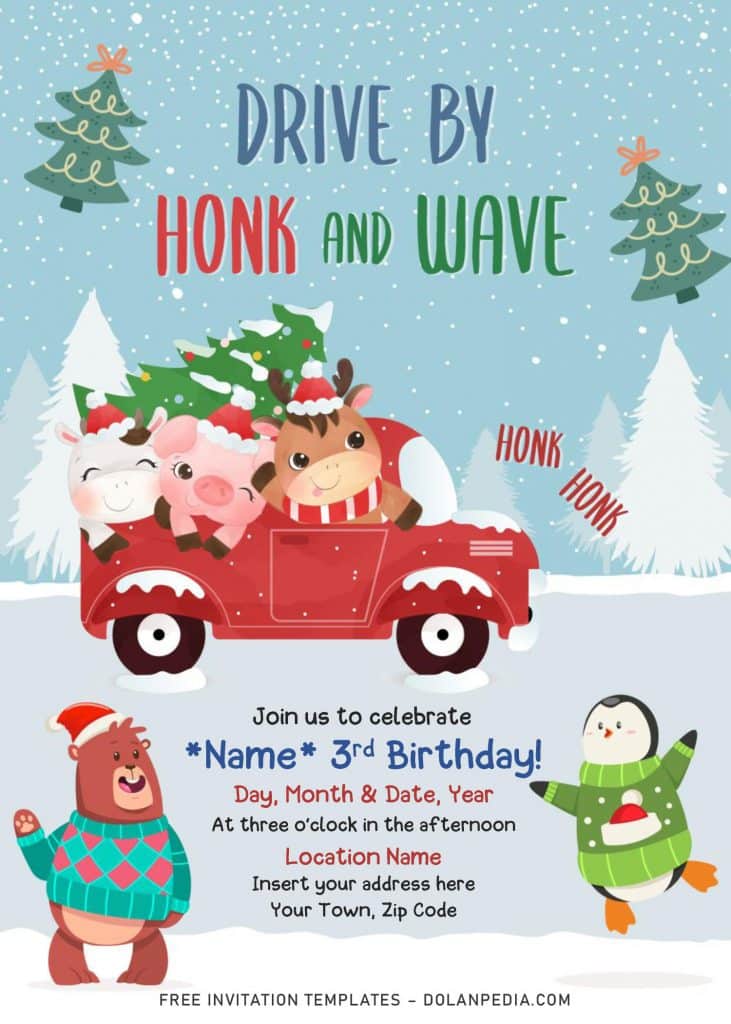 DOWNLOAD WINTER VINTAGE TRUCK DRIVE BY DOCX HERE
Download Instruction
Click the provided download button (Above).
It will open Google-Drive's download page.
Then, click download or the drop-down arrow.
Tap Enter on your keyboard to start the download process.
Unpack the file and install all provided fonts.
Beginner's Guides
To open our template, you will need Ms. Word (2007 or above), because our template has Docx file format and it's editable only with Ms. Word.
For printing material, we suggest you to use cardstock paper, it weighs around 20-80lbs and comes with a variety of textures and colors, you can also go for the glossy paper, as it can absorb inks really well, so your printed image will look sharper.