What makes this article so special? Hmm. Now we're in Winter and most of the time we are trying to do less works or activities outside. So? It's a great opportunity for us to host party indoor, not outdoor (please). Maybe your baby's birthday is coming near, and why wouldn't you take this perfect chance to share the happiness with your family and friends?
Winter comes with tons of surprise and if December is your month, congratulation, you just blessed with so much fun. To make your Winter party even better, consider this for your invitation card design, and you won't regret it.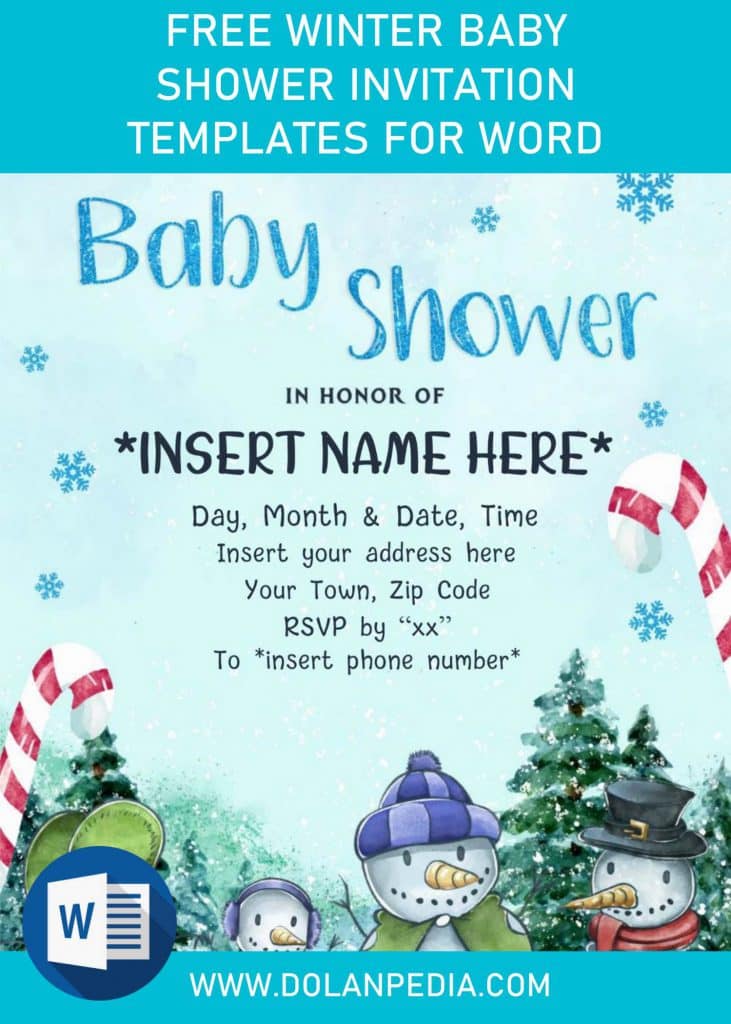 It has gorgeous design that I think everyone will be falling in love to see and can't hold back to get it from you. The main concept of this card is "Watercolor", which is done with wet-on-wet method. It's typically used for painting landscapes, simple skies, or soft watercolor washes because the effect gives us a nice flowy look. As we can see, it was applied to the "sky", "frost mound", and the "drizzling snowflakes". Combining into a harmonic element for your invitation cards.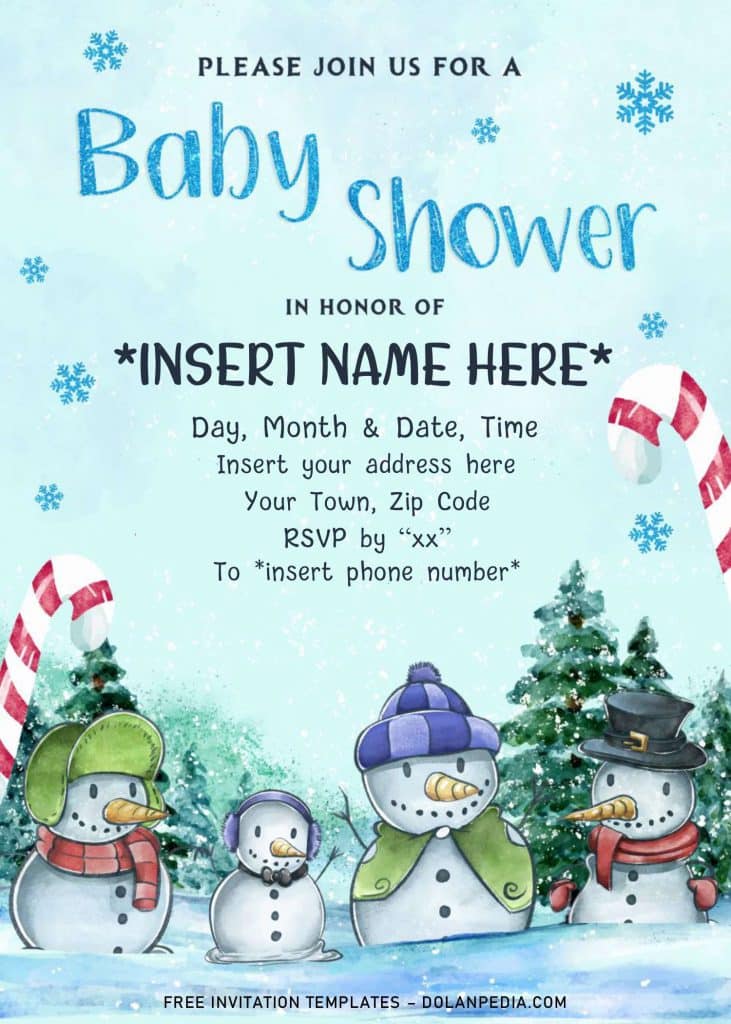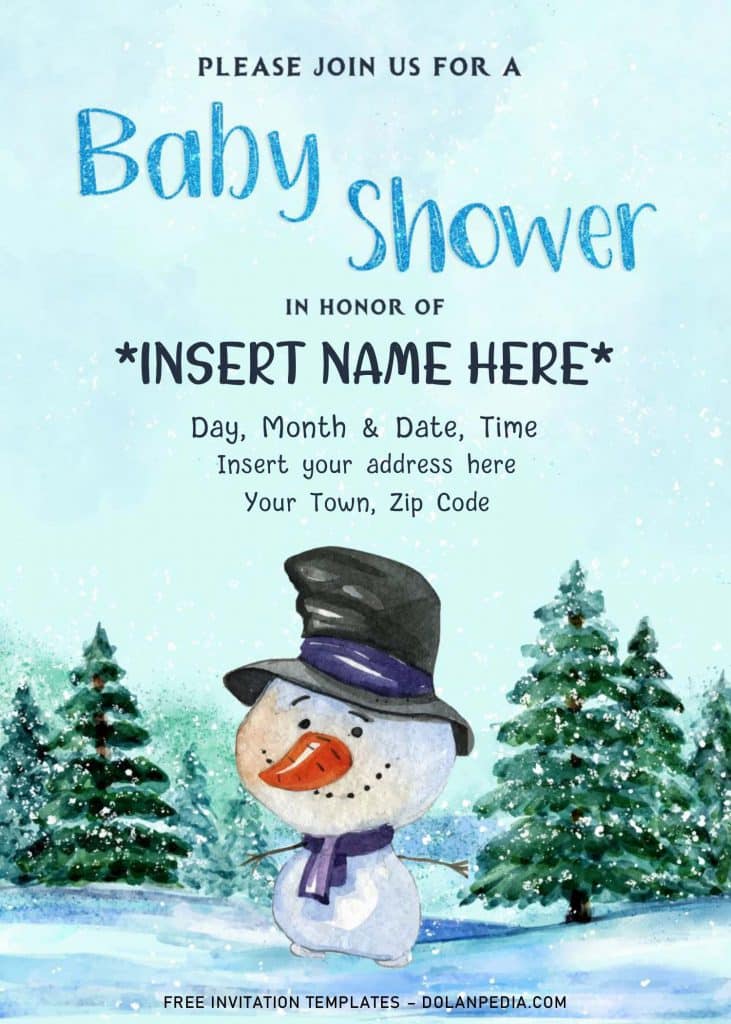 DOWNLOAD WINTER BABY SHOWER DOCX HERE
In addition, all templates are editable with Ms. Word, and it's much easier for beginner to customize our templates. Which one is your favorite? Would you mind me to know it? Please write your opinion through the comment box below. Anyway, don't forget to read a few tips down below, it will guide you downloading the file and how to use it.
How to Download
First thing first, scroll up a bit until you see Download button, right above the last paragraph.
Wait a moment, and you will get the access to our Google drive storage instantly.
Then click another Download button in there, and tap "Enter" to start the download process.
What to do
Soon after the download is finished, extract the file (using Winrar), then install all fonts inside "Fonts" folder. If you miss this, you will get warning message of "Missing Fonts", when you try to open the file with Ms. Word.
Now it's good for you to open the file with Ms. Word and begin the editing process.
Print the file on cardstock paper (5×7).