Great things come from smallest details, and it also applied to how your party invitation card will look like and how great it could be to attract everyone to come at your party. The uses of invitation card are mainly focused on deliver the information in formal way, as well as showing your gratitude and how care you are to your guests, and want them at your party.
Since everyone wants to be an important person to you and expect their presence at your party will make you happy, you also need make a special one, a special invitation card design that everyone is admiring it so bad. These following designs are the best of its kind, please have a look at these,
Well, let's see what's in today's design. First of all, as the main layer of the card, we've painted it in solid white (5% darker) along with stunning flower as the border. Besides that, we also added some elements, such as the Gold glitter splatter, and elegant typefaces.
With all of that being said, there is one last thing that you need to know it. From a couple weeks back, the recent templates in our collections will have and also comes with Docx File. I've designed and made them using Microsoft Word, so it provides you a better and easier customization, for both beginner and advanced user. Don't forget to read a few of useful tips in down below.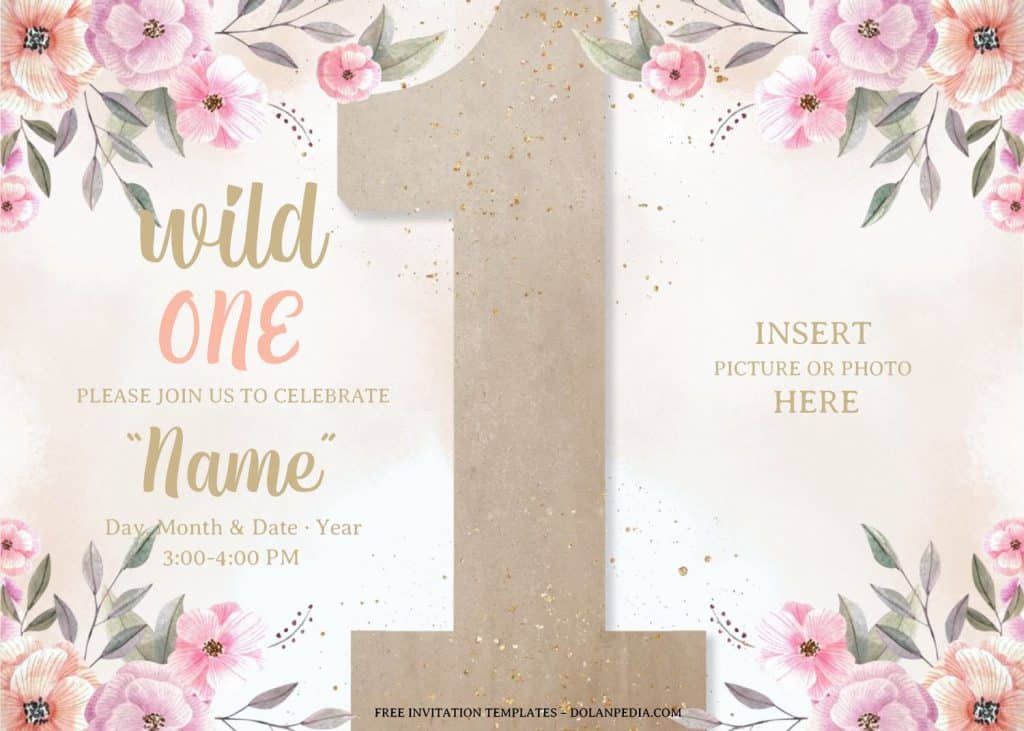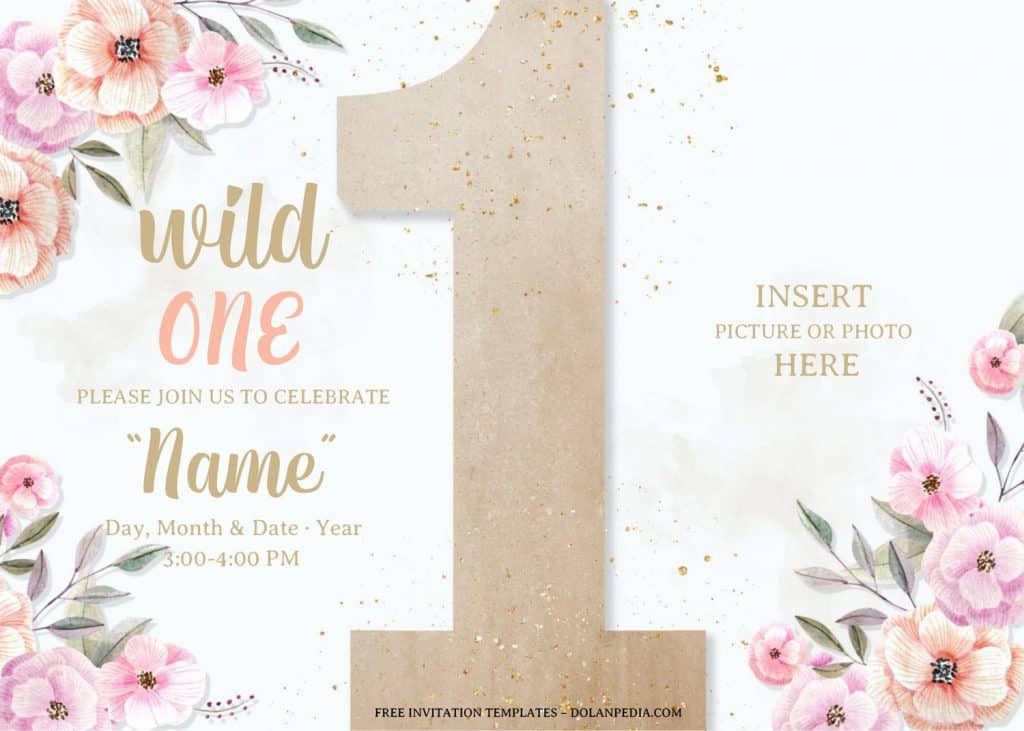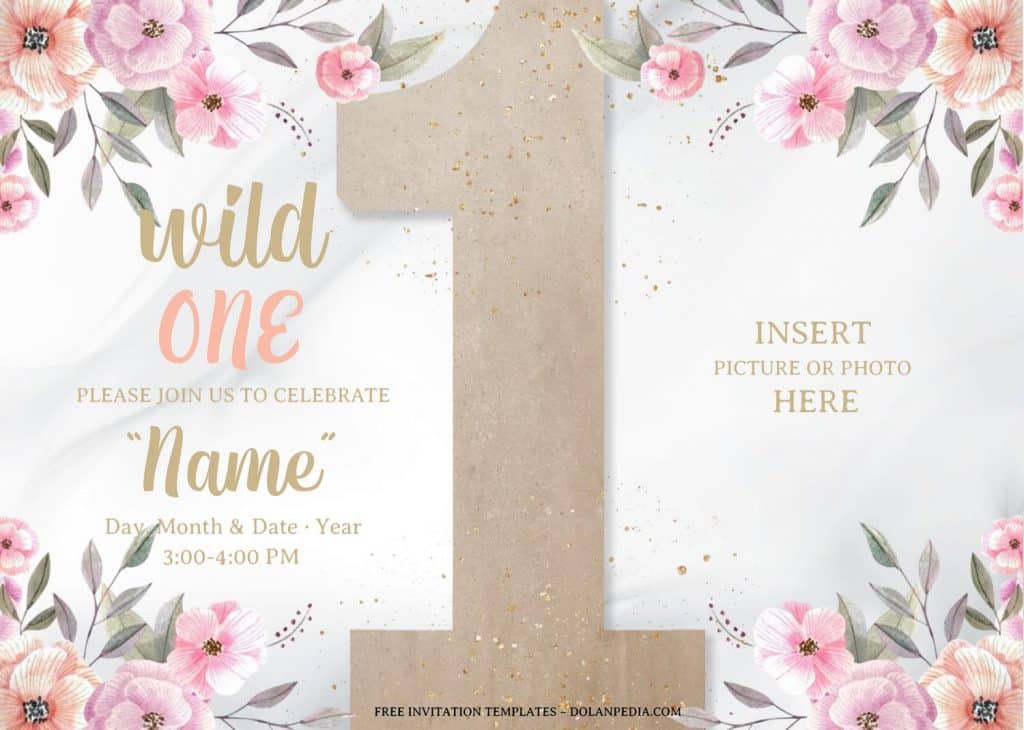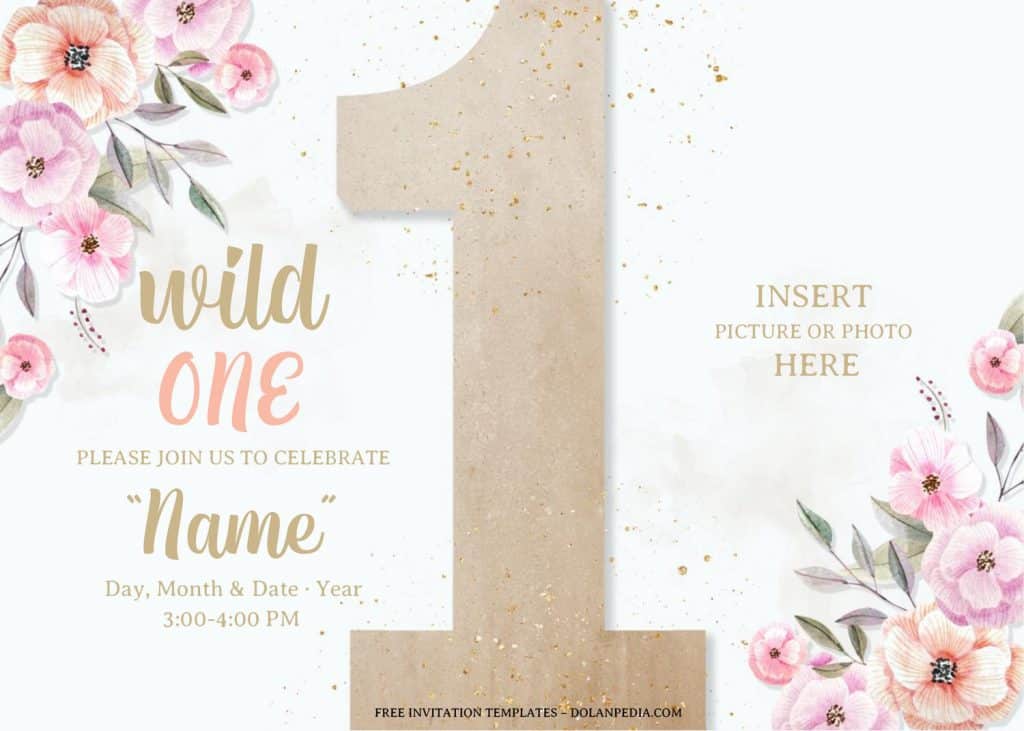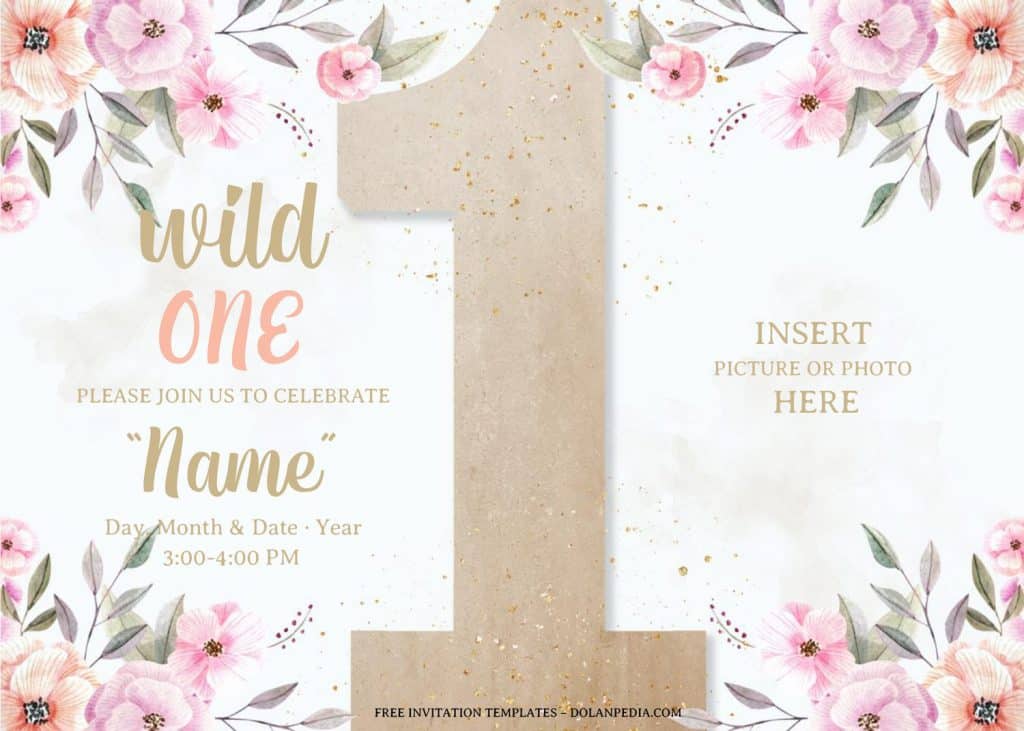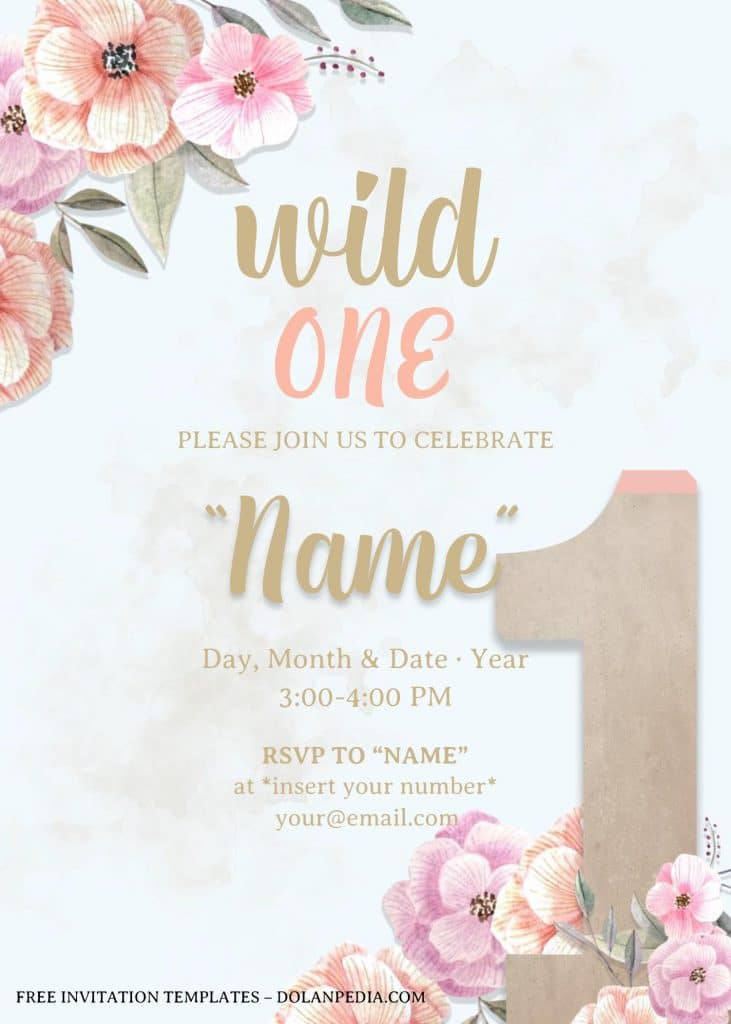 DOWNLOAD WILD ONE DOCX TEMPLATES HERE
How it works
Downloading the files
You should see the download button with "Download Wild One Docx Templates Here, right? click that download link.
In a couple of second, you will be directed to Google drive page.
Click the "Red" download button, locate the destination folder.
Then tap "Enter" to start the process.
Important Things
Install all the fonts inside the "Fonts" folder.
Then open the file, you can double click the Docx file (Template), or right click it > Open with Ms. Word.
To add text, you'll need to insert new text box. Go to Insert > Text Box > Simple Text Box.