Today, I want to present you another magnificent designs, which features almost the latest item in trends. Since 2018, the uses of Watercolor and Floral element in Wedding invitation suites were not only increasing, but also inspiring other great category, like pairing it with Geometric pattern from Modern style. If you want to see it, in a few seconds your eyes will be delighted by how gorgeous this watercolor rose wedding suites is.
This is another simple, yet effective design for your big day. There will be many items that easily makes it as a masterpiece. You can switch up the colors of the background, since our templates also editable with Microsoft Word, which is easy to use, and there's even a tutorial for you at the end of the article.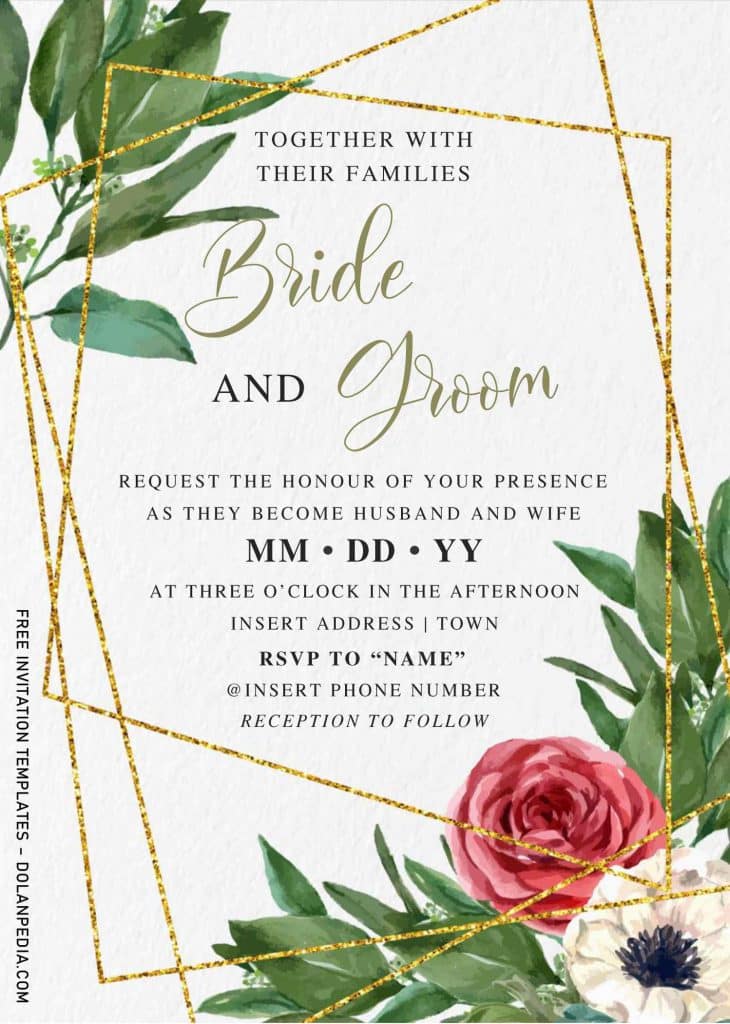 For today, I featured the beautiful Red Roses, which shows your everlasting love to your loved ones. Since there are six different styles, you have a plenty of options to go for, you can pick the one that has rectangle frame border, if you want to have kind of vintage vibes. Then go with geometric pattern or frame, if you love your party to have modern style that is on trending lately.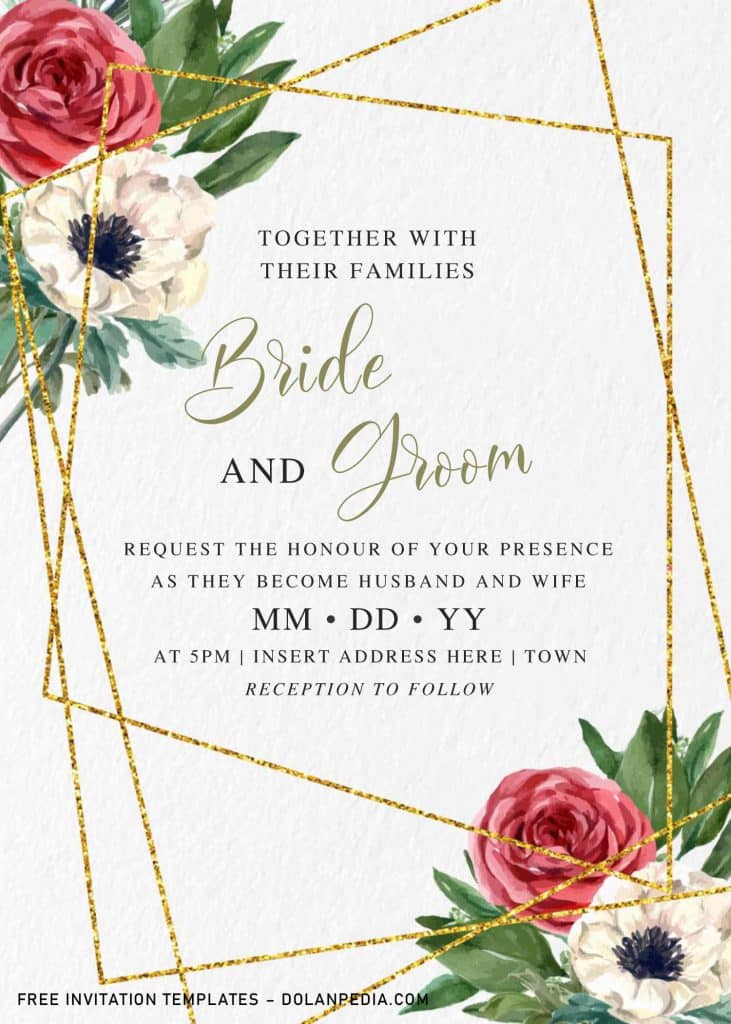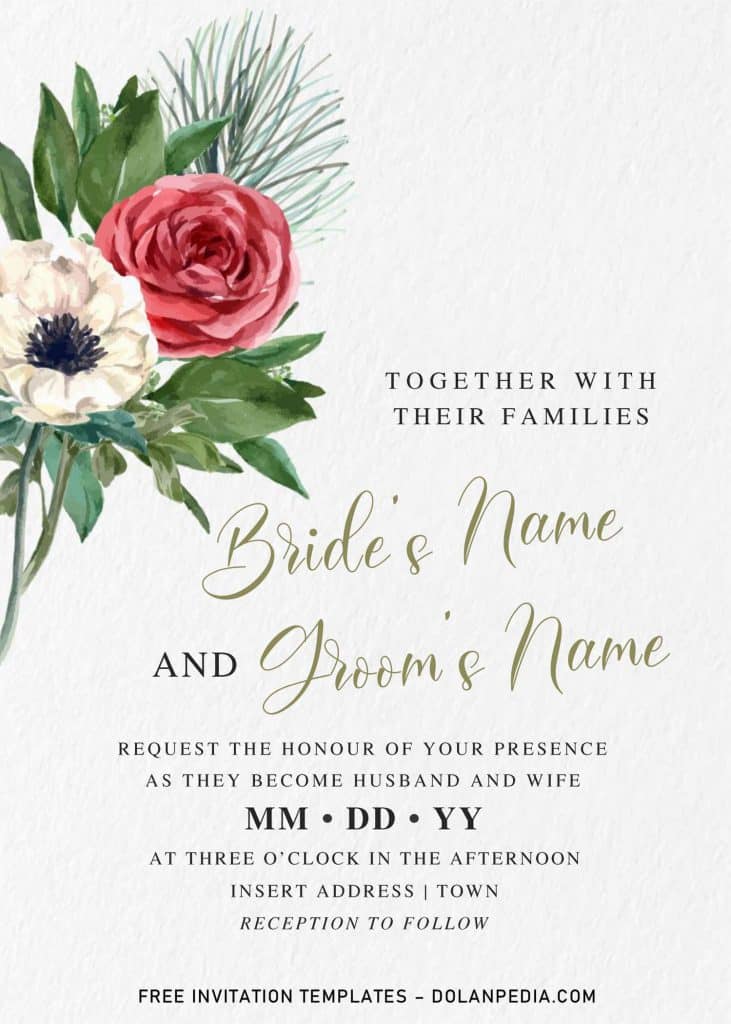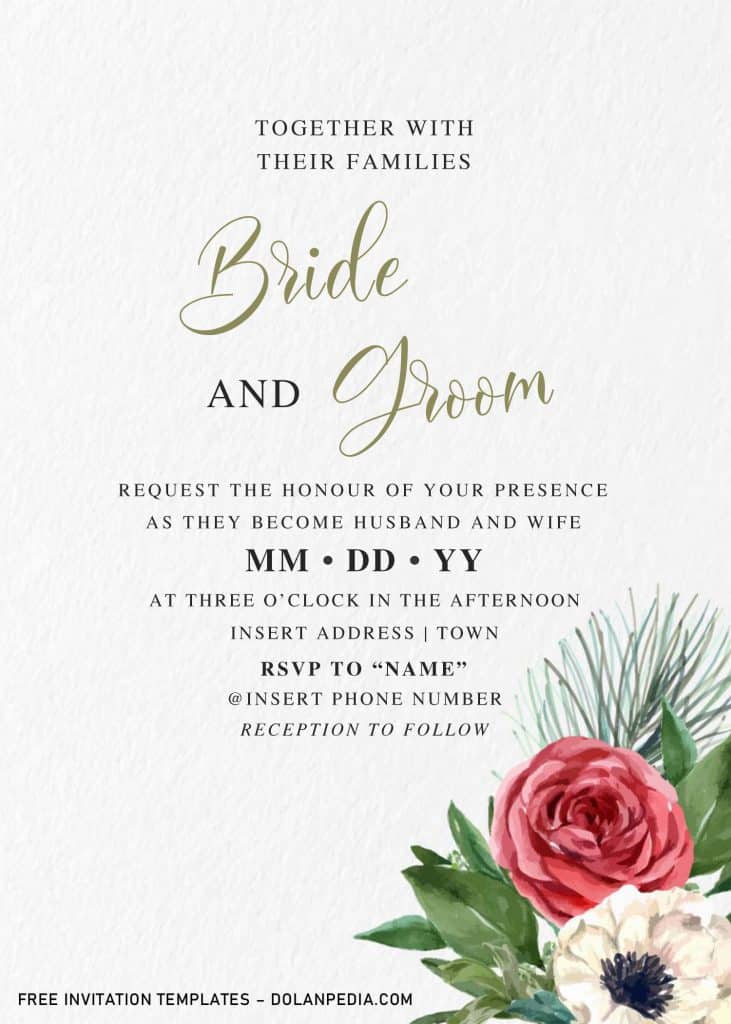 How to download & edit
Download:
You should saw big download button above this instruction, once you clicked that, you will be directed to the Google Drive Page.
On Google drive page, this page is the download menu, which you see the file in Rar format.
To download the file, you can either click the drop-down arrow (Top-right), or download
Edit:
First of all, you must install all fonts that have been provided and placed inside the Fonts
To open the file, use any Rar file opener, and right-click the file > Extract To "…".
Go to Fonts folder and do what I mentioned above.
Then you can open the file and insert text to the template you'd like to use with Microsoft Word 2007 or later.
To insert text in pre-existing text-box, move your mouse pointer and point it onto "the center" of the text-box > Click that > Type your text.
Find a couple of information related to what's the best printing paper for you.
Print the final draft/design on your chosen paper.