Calla lily or just lily, is one of flower from millions varieties out there, when in term of looks, it does serve us with its gorgeous white pinkish color and beautiful meanings behind it. No wonder why many brides love to pick this for their bouquet.
Speaking of wedding and every details that most of the time were successfully making us feel so stressful. You would be missing one of the details that make your party unique from the rest, if you don't carefully think what would be good and bad for your wedding invitation suites. Good invitation card is able to captivate the eye with their detail and color. The delicate rendering of this Watercolor Lily might be the one you always admire to.
It has minimalist design, suitable for those who loves modern or industrial type of wedding. Gorgeous Calla Lilies will be surrounding the text box, and there will six different template designs, and each of them will have their own unique way to captivate eyes. What's my favorite thing is the perfectly made, sleek white Text Box in semi-translucent and there are also sample texts for, in which you can replace it with your own.
What should I do to get and able to use this template?
First of all, please take a look at our beginner's guides down below, it's going to tell you, how to download & how to use our templates correctly. To be able to use our templates, you are going to need, at least, Microsoft Word 2007 or later.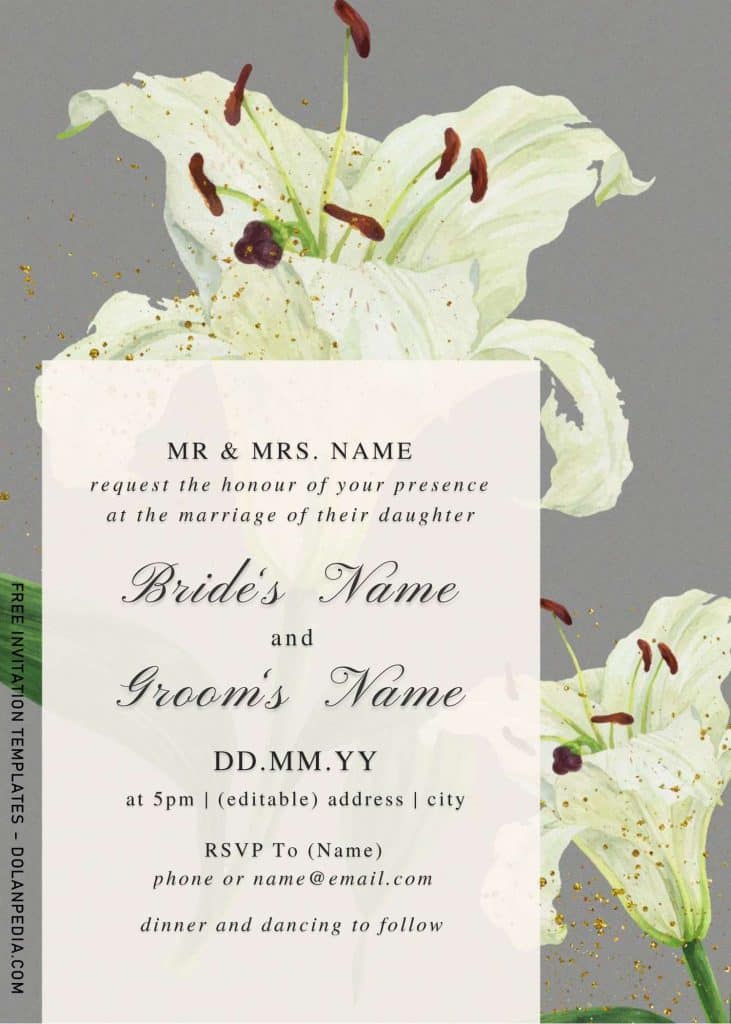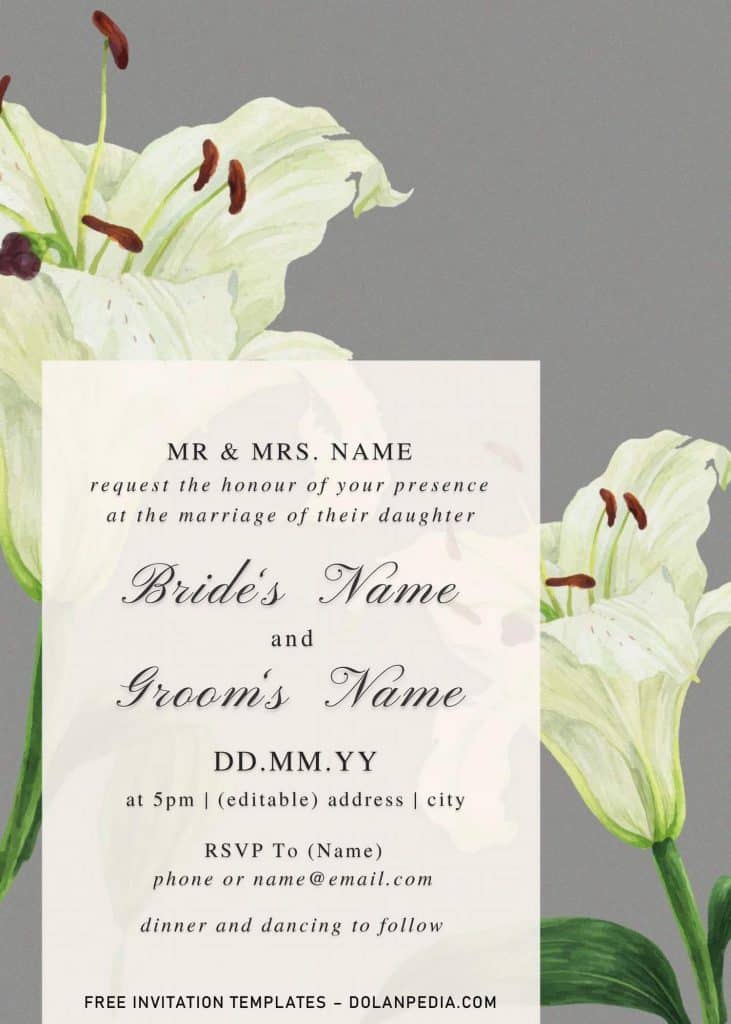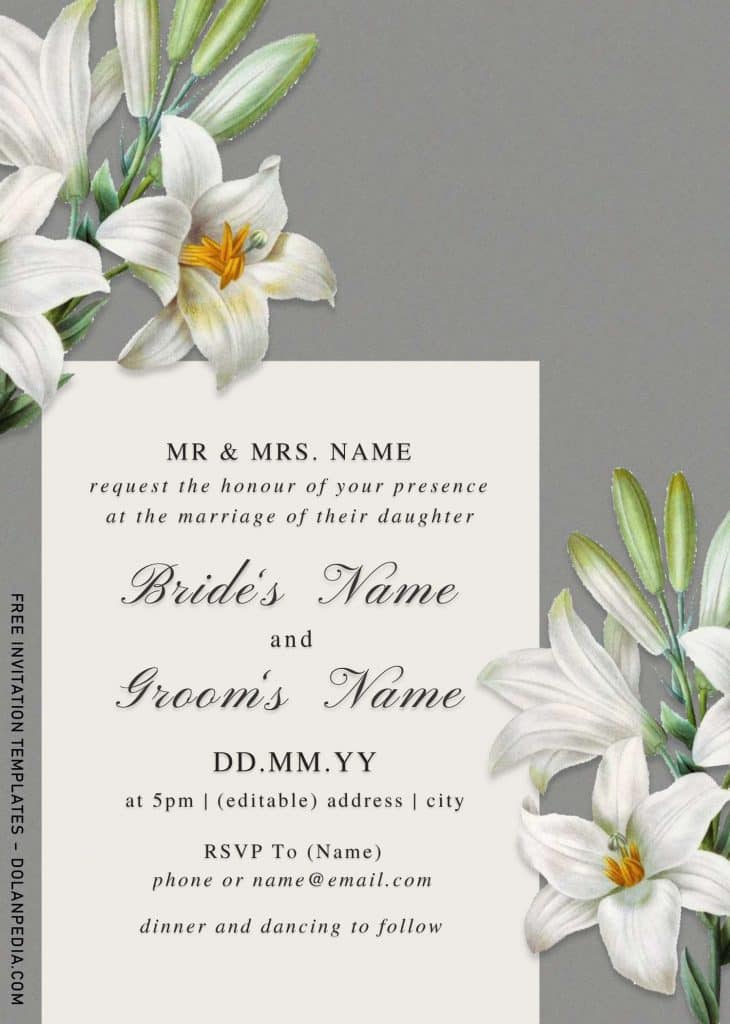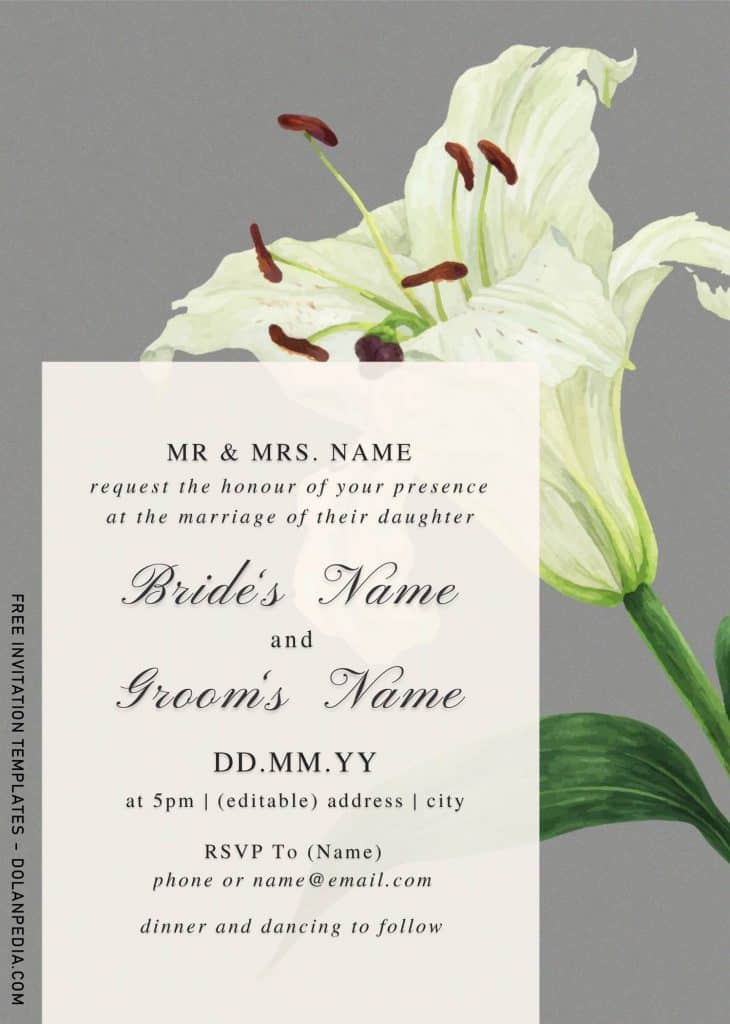 DOWNLOAD WATERCOLOR LILY TEMPLATES HERE
Download Information
First of all, move your mouse pointer to above this instruction and you should see the download button, click that button.
In a couple of seconds, your browser will land you to Google drive, click the blue download button and tap "Enter" key on your keyboard.
What should you do next?
Unpack the file with WinRar or any Rar file opener, then open the Fonts folder, install all of them.
Personalize the template and print them on any 5×7 Printing Paper, it could be the Standard A4 Paper, or Card-stock (The best one), Linen, Kraft, and so forth.