Why do we decided to feature this design in today's article? First of all, since many of you are asking through the comment box, wants me to create stunning baby shower invitation suites for the next summer.
See this Garden-inspired Baby shower suites for Summer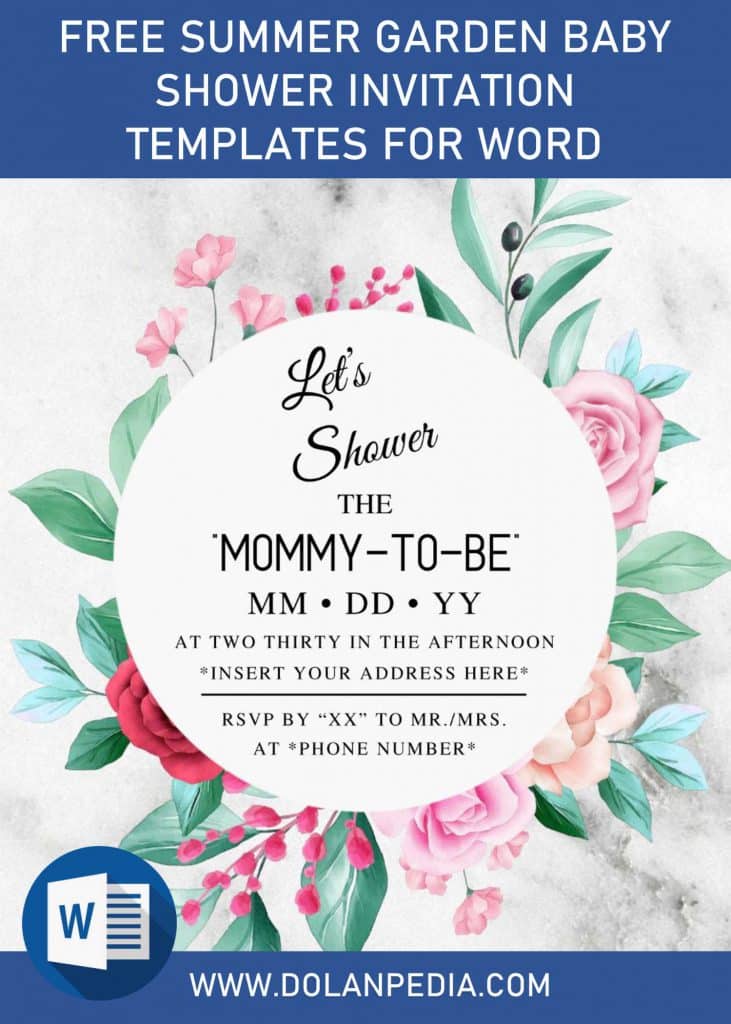 You might haven't seen it anywhere, yup, this following collection is the latest item in our design board. Featuring stunning flowers in form of custom floral wreaths. Those wreaths have been painted in Watercolor style, so it doesn't look that prominent. There will be flower wreath which consist Roses, Baby's breath, Eucalyptus and bunch of others.
In addition, elegant fonts or typefaces were personally chosen by us, no-worries needed, consider us for your invitations design and you will get your invitation card done in flawless. We are also supporting you to able to do it at home, how? Since a couple months ago, we've been providing our templates in Docx file, so despite it's free, our template collection also editable with Ms. Word, which is easy to use and I'm sure that most of you already be familiar with.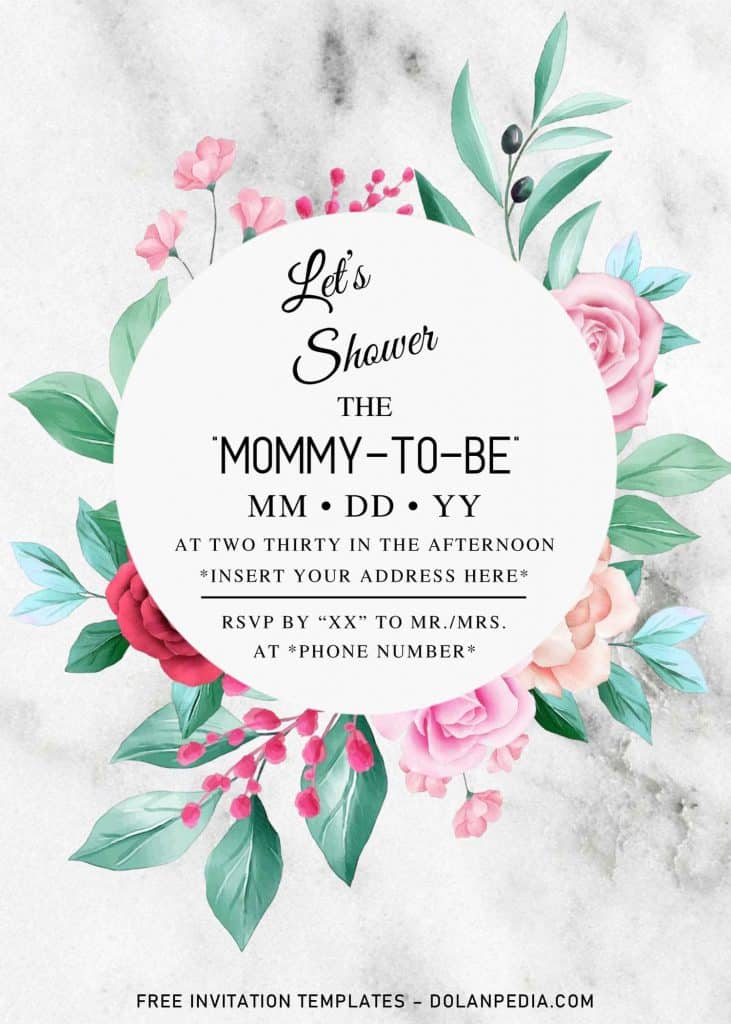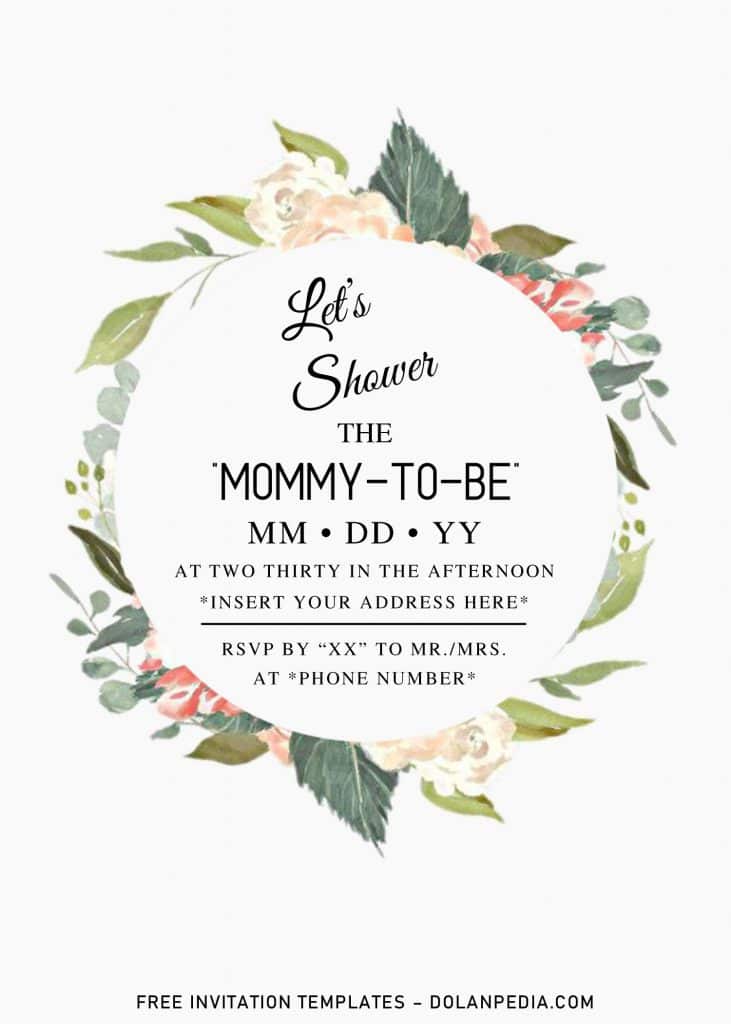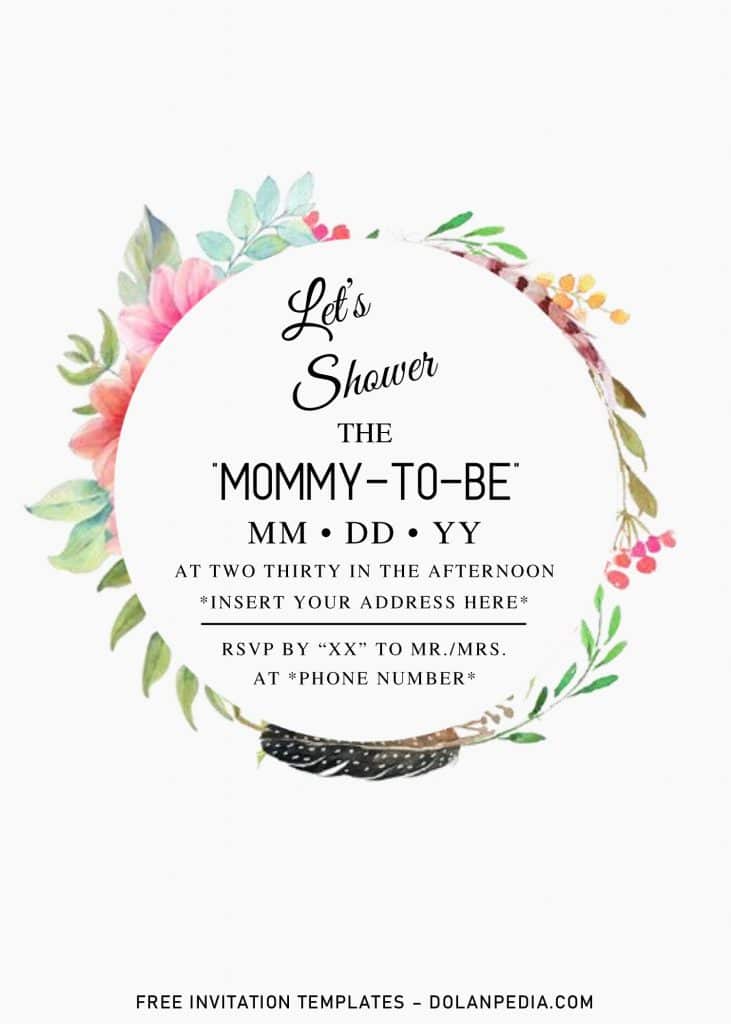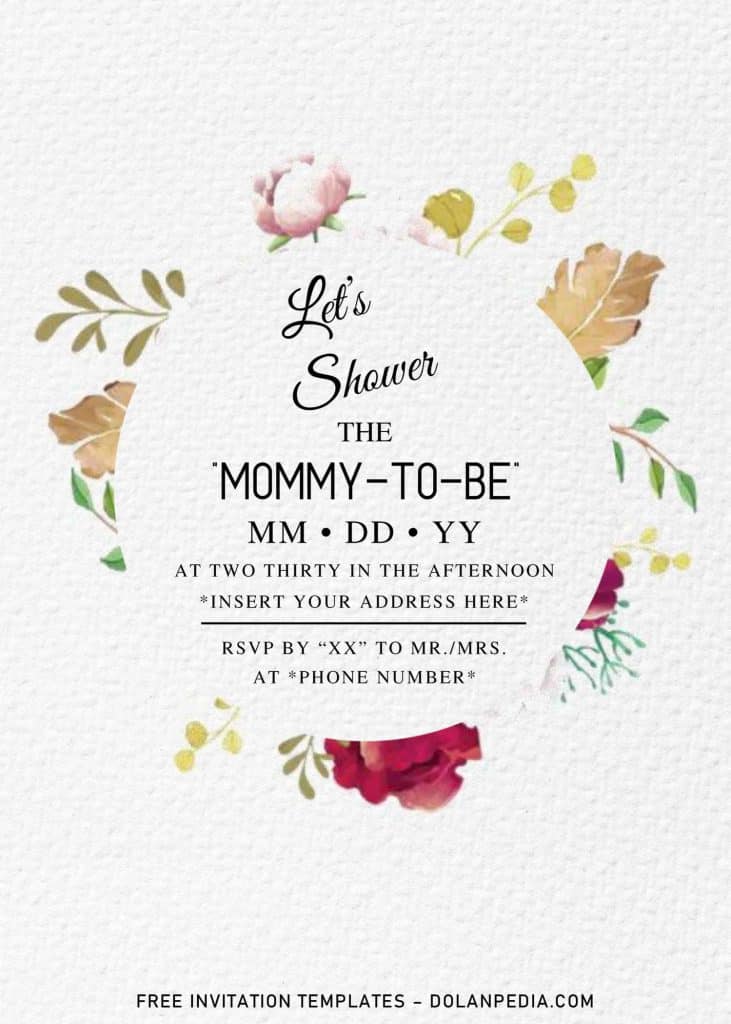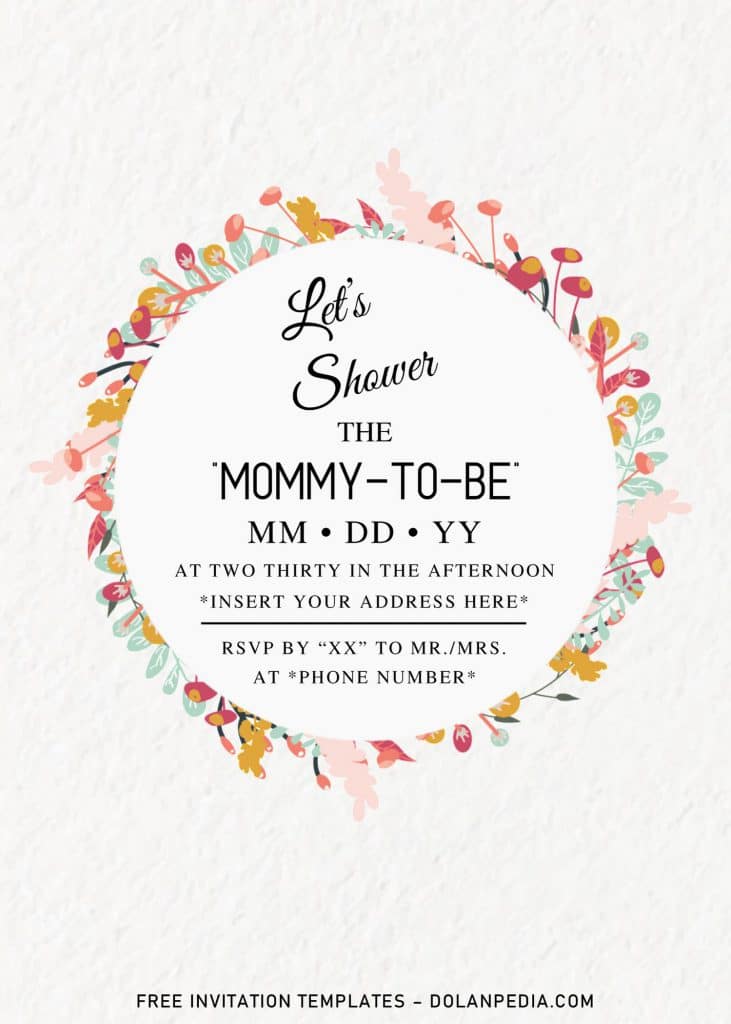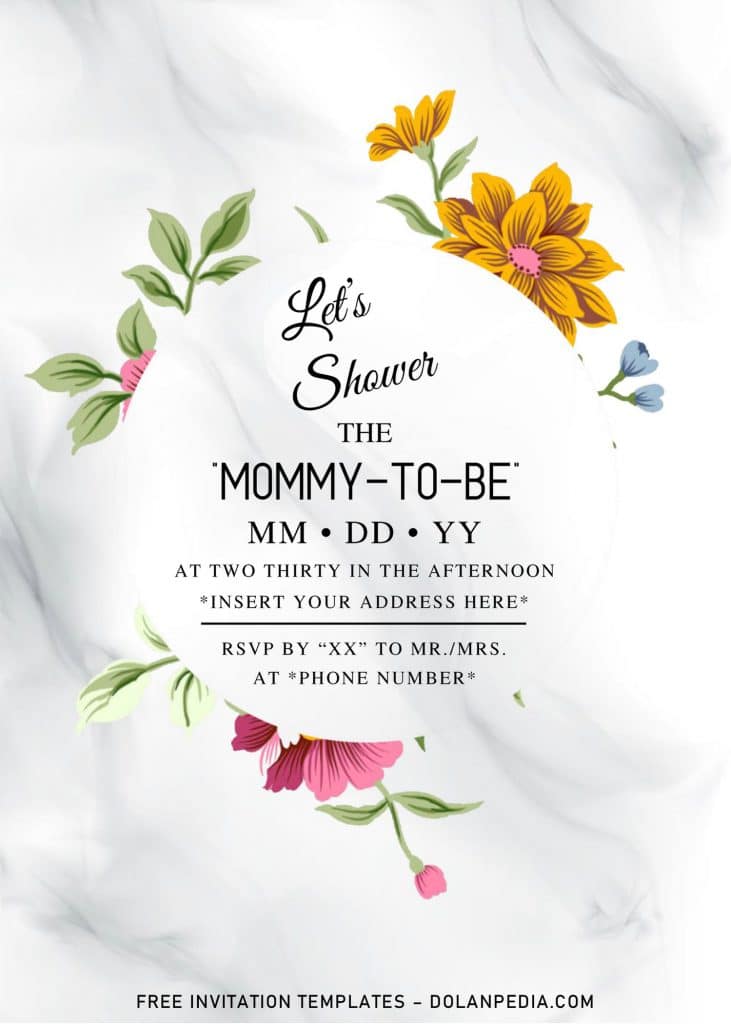 DOWNLOAD SUMMER GARDEN DOCX HERE
How to Download
To make it simple, I've shortened the step-by-steps, so you can follow the instructions.
Did you see the download button that was placed in above? You should see our download button. Click that and wait for a second.
Once you landed on Google Drive download page, to proceed to another step, click Download > tap Enter or Save to start the download process.
Basic Guide to Insert Text
Please note that our files were compressed into a single Rar file.
To open Rar file, you are going to need Rar file opener, such as WinRar.
Install all fonts, and open the file/template with Ms. Word.
There are two main ways to insert text

Replacing text inside the pre-existing text-boxes.
Add new Text Box and type your text.

To replace existing text, you only need to click the center of that text, then type your own text.
To insert new text-box, go to Insert > Text-Box > Simple Text Box > Type your text.