Free Printable Minions Birthday Invitation
Bello!
Tulaliloo ti amo…
Let minion enliven your birthday party. Here is the free printable Minion birthday invitation. It is bright cute card you have ever found and interest your friends to come. Minions are not alone, they come up with Gru and three little girls. Kevin, Tom, Carl and Stuart will make your party more charming than before.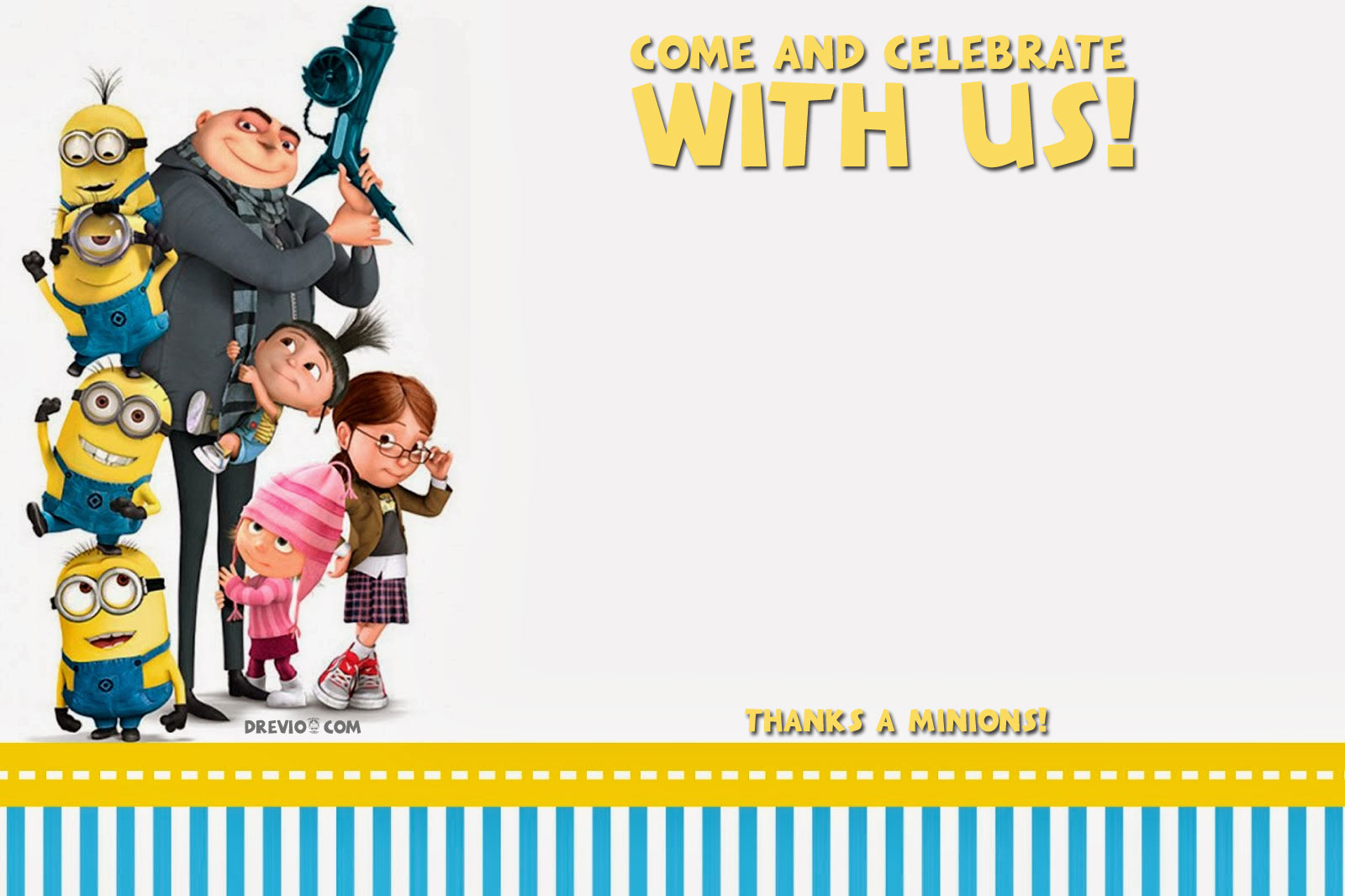 Pwede na?
Yes of course. The first step you have to do is printing out the invitation card. It is up to you whether using the JPEG or PDF format. JPEG gives you the sharpest imahe as the original has. Its format has a high resolution. Unfortunately, you cannot have the superhero speed since it takes long time to print one card.
If you want to get the fastest printing, use PDF format. This kind of file let you to set the number of card in a sheet of paper. Therefore, it is possible for you to make it bigger or smaller than the original file.
For more authentic and sturdy Minion invitation card, use a white cardstock paper. It has soft surface and clear color. It won't change your image when printing it out.
Minions invitation card say 'come and celebrate with us'. Fulfill it with your recipient's name, date, time and your address. Use colorful markers and pens to beautify the invitation card. You may draw any pictures or put any sticker in this card.
Play some mini games during the birthday party. You can sing a song together with your friends or having conversation in Minions language.