Let's sparkle your little daughter party!!
Do you feel the hype of Lol Surprise toy? Or maybe your daughter might have asked you to buy one of those? Yeah. Since their first release, back in 2016 – Lol surprise has quickly become one of the global phenomenon, although it's too expensive as a collectible item, this toy still got their nickname; "must-have" toy for kids and collector around the world. However, this strange phenomenon also hits the "birthday party" market, both me and many parents out there wants to celebrate their kid's special day with the latest trend.
Okay, I knew that! It may seems weird, but for someone else it's completely normal, and you may have same thought right? Ha-ha, sometime you'll need to follow the trend when you can't make any trend :D. Anyway, I got this lovely LOL Surprise themed invitation card for you and as usual – it's free folks!. This hyped invitation card has the rarest graphics of LOL's dolls, the Lol disco glitter sets like Queen Bee, Pharaoh Babe, and so on. Besides that, the invitation will be adorned with a nice color scheme and designated box for party details.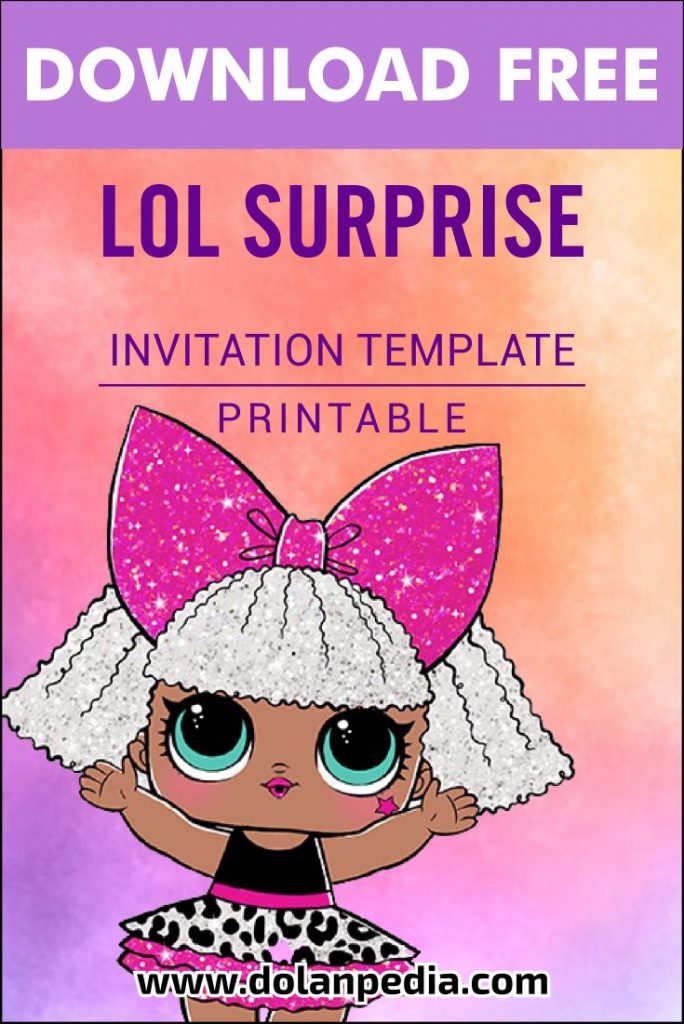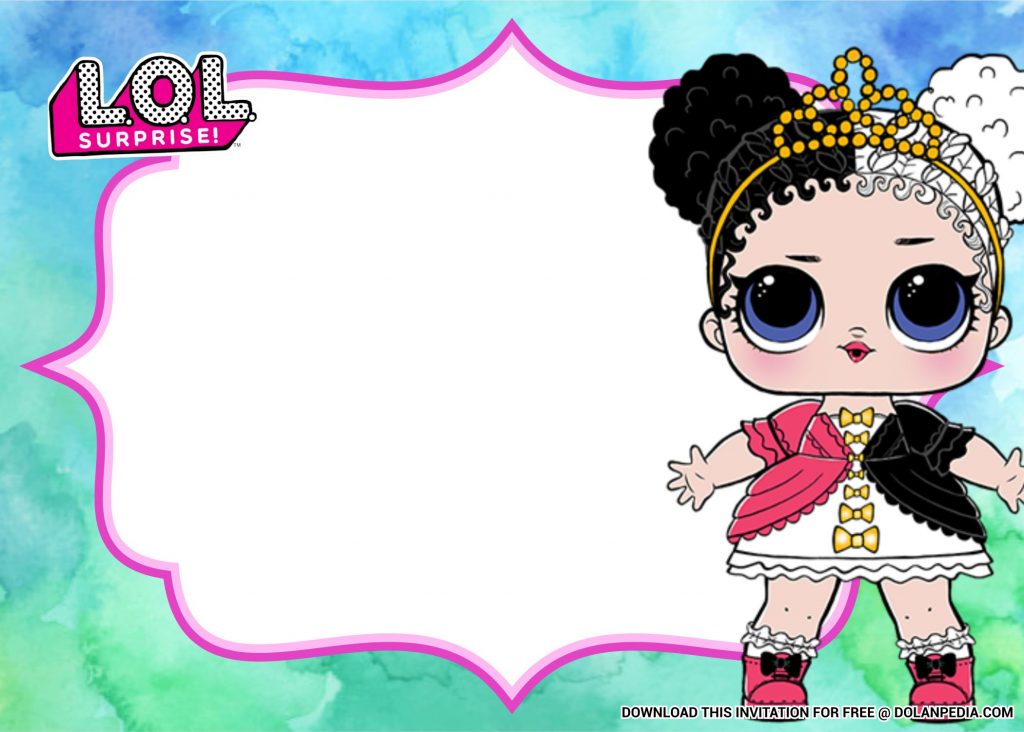 Brings the hype into your lavish party with these unique LOL Surprise Invitations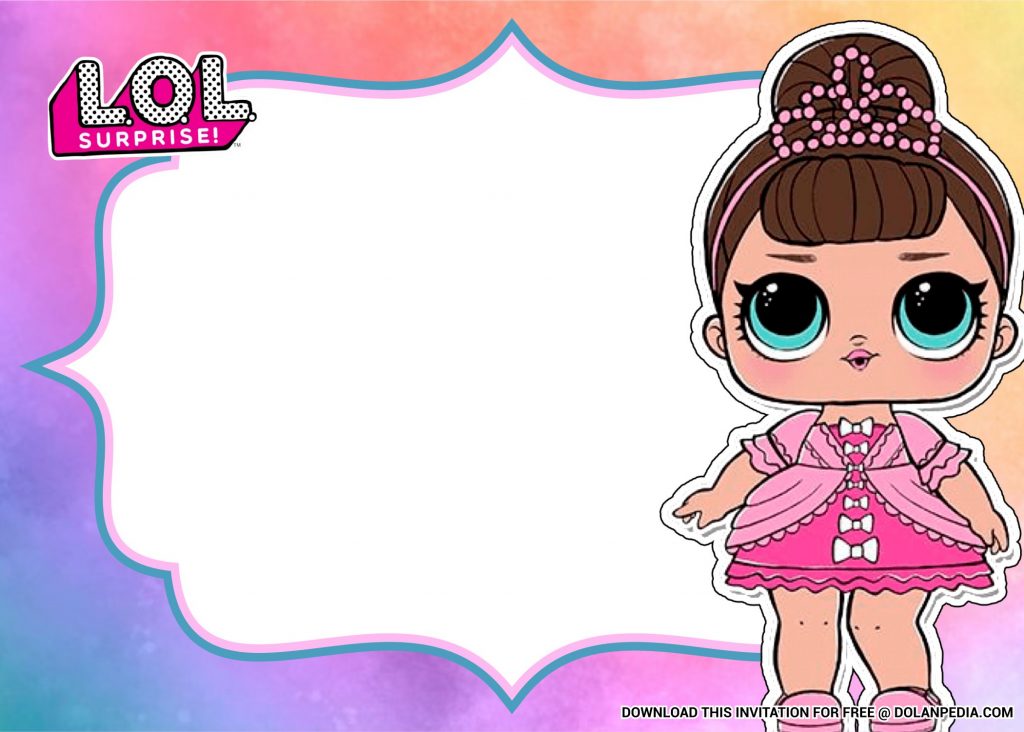 For printing material, you can pick either Card-stock paper or Linen Paper, both of them are easy to get. You can get your supplies at stationery shop or even local market.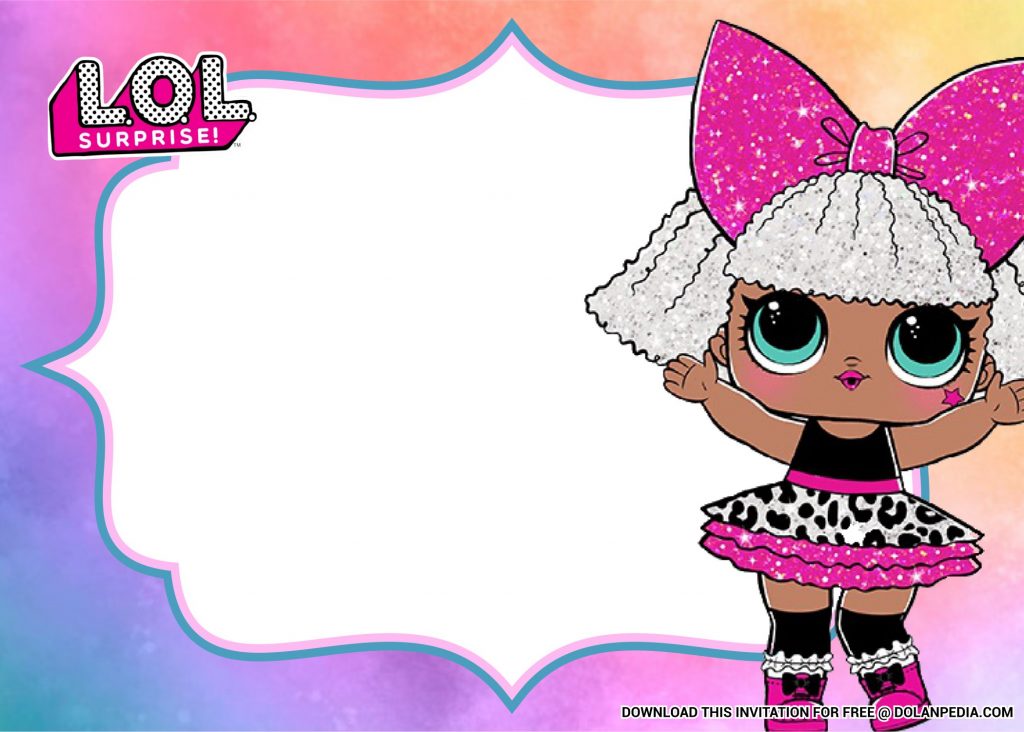 Throw an unstoppable craze party and invite all your guests to come at your glittery birthday party! You can lit your party even more by matching your whole decoration with our invitation colors. You can get some supplies like Silver linen/fabric curtain, gold balloons, chrome birthday party hat and another dazzling and glittery thingies.
Take a look at this instruction in order to download any templates in our site. Here they are,
Move your mouse pointer underneath each template
Click the download button – Locate where the template files are going to be placed in your device.
Tap "Enter" and now the download process will begin shortly.
Just in case, if the download process is not begin yet – Click the "Click here".
To customize this template, you are gonna need Microsoft Word or Paint.