Free Printable Justice League Invitation Birthday Templates
Are you a big fans of DC superheroes ? If yes, don't worry you jump into the right place because we share printable justice league invitation templates. Justice league is a fictional superheroes team which appear in DC comics. There are 7 members of justice league which are wonder woman, batman, aqua man, superman, Hal Jordan, martian manhunter and Barry Allen. So, if you are a fan of batman  or your child is insane with DC superheroes you can throw him in justice league birthday party ideas.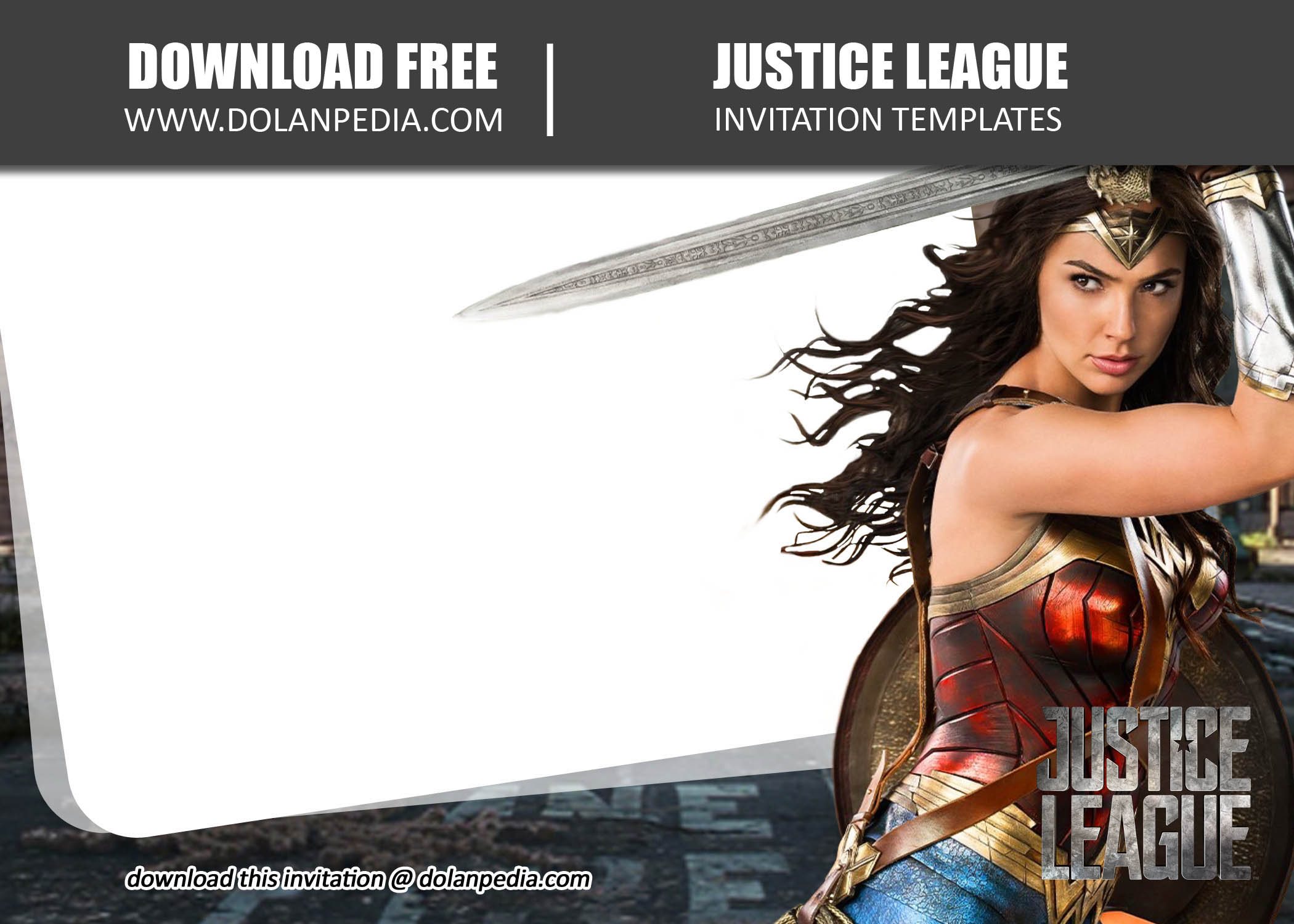 Let's make the coolest birthday party ever. don't worry we will help you. We will share some tips that might help you as party inspiration such as dress up like your favourite DC superheroes. let's transform your child into his/her favourite character such as batman, aqua man , superman. You can make DIY custom or you can buy some superheroes custom in store. Don't forget to set the decoration. You can set the decoration with Justice league stuffs such as some poster of super heroes, superheroes action figures, black red blue balloons and complete your tableware too. You can set fun game activity to make your party more fun and colorful.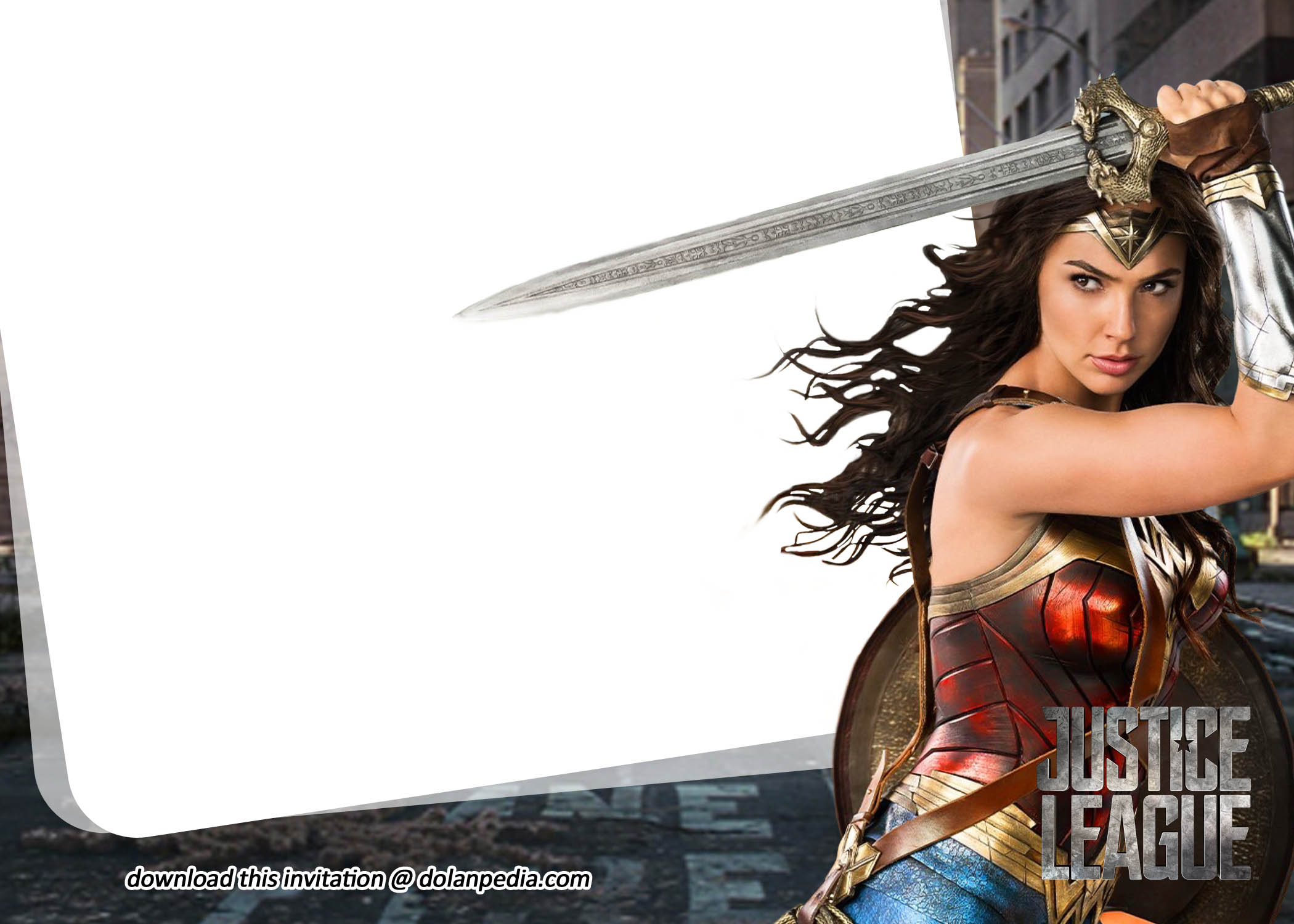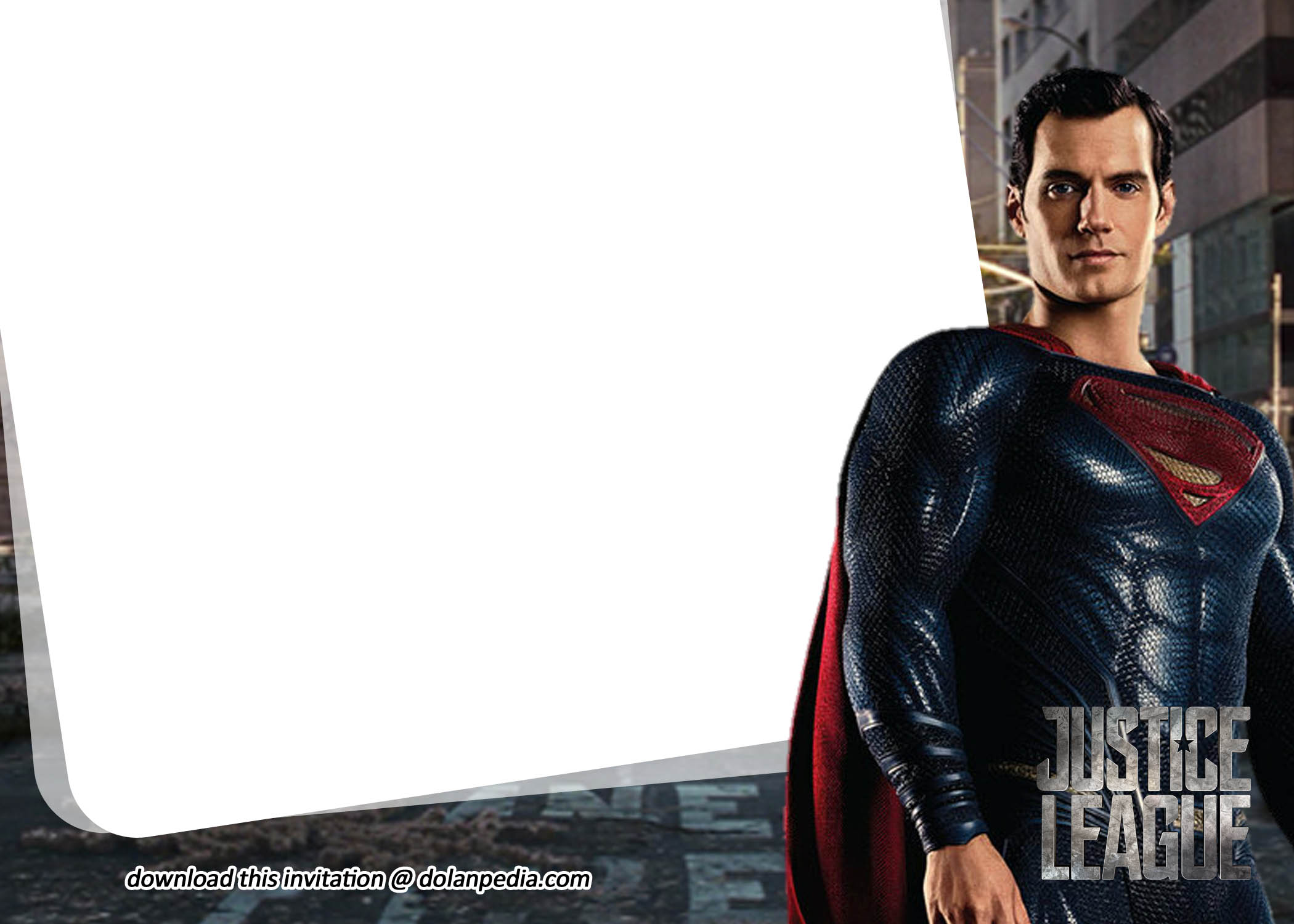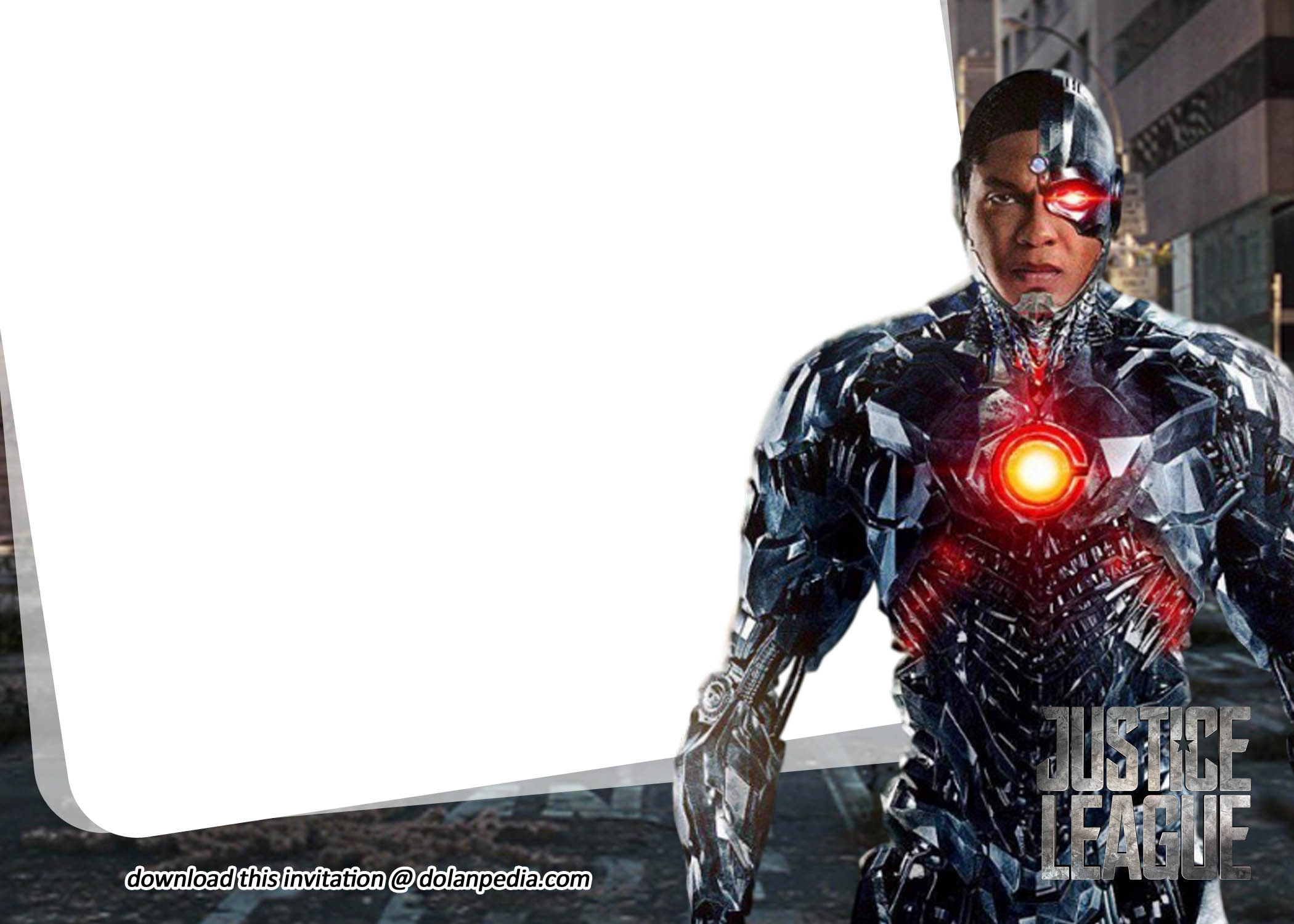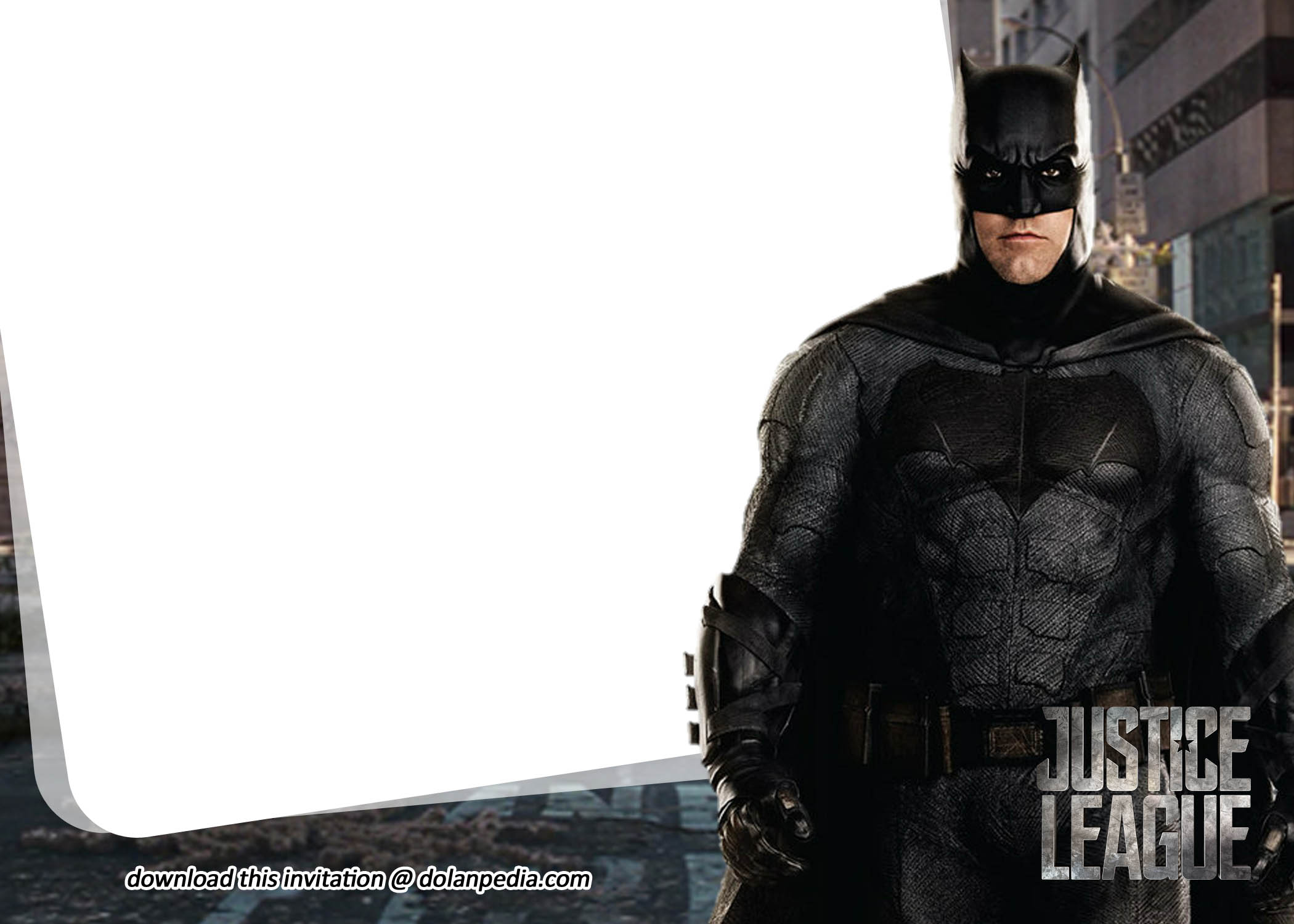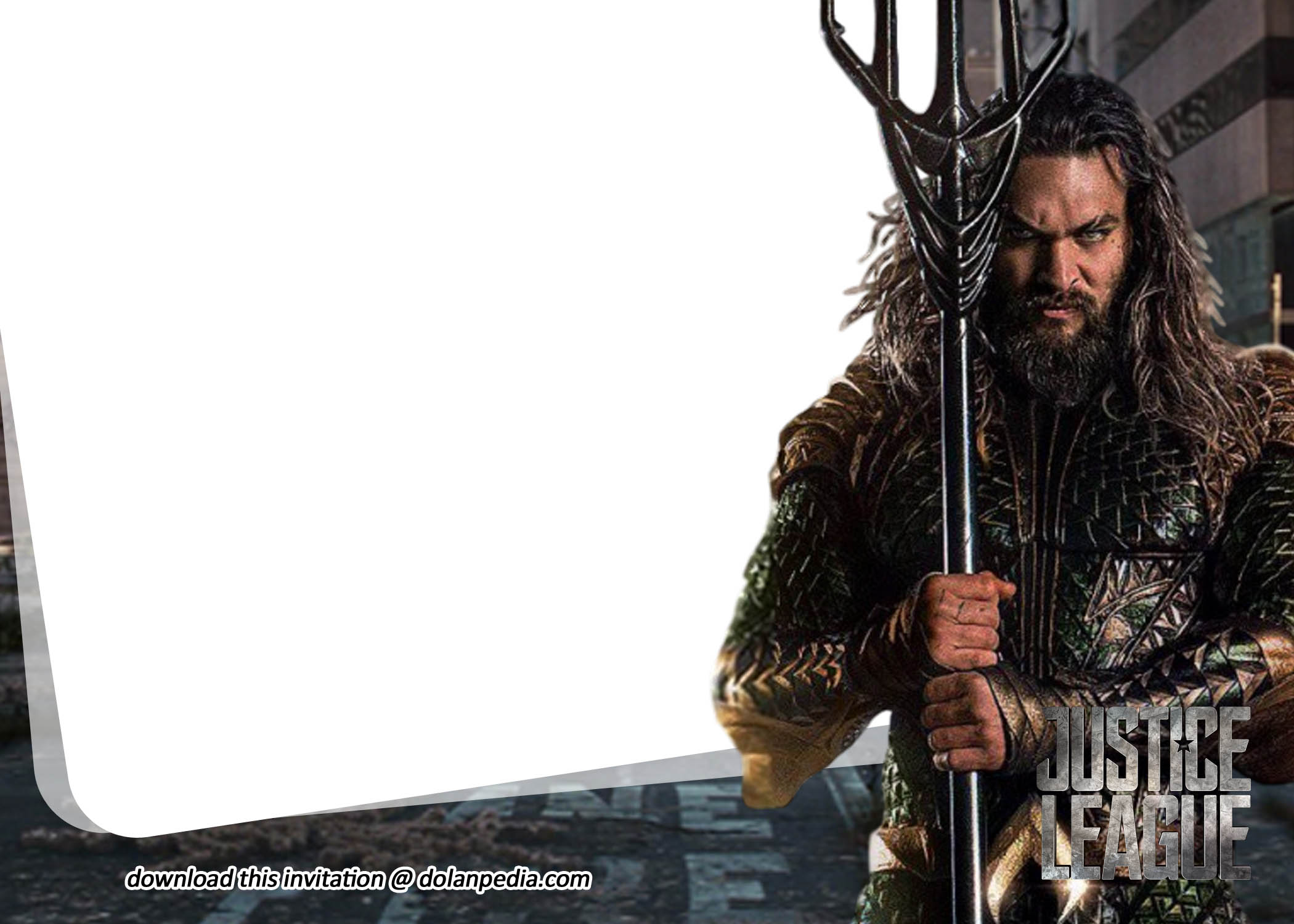 Are looking for justice league invitation ? Relax and take it easy ! We share six  different printable justice league invitation templates. There are batman, wonder woman, Cyborg, Aqua man and flash. Which one is your favourite ?. These template have unique city background with good resolution and it is a blank invitation so you can fill it with your creative words. Another benefit is these are free ! We don't charge anything. What you need to do is just make sure your PC has internet connection.
How to download this template 
first, move your pointer on the desired image and right click your mouse until there is an option "save image as". Choose the perfect folder and your image is ready to use
After you are done, you can do editing on your editor app such as Corel Draw and canva then you can customize your own invitation such as add some words, add ornament or resize the size