Free Printable Harry Potter Invitation Templates
Expecto Patronum. If you are obsessed with harry potter like my sister, you must be common with this spell. yupp, who doesn't know Mr. Potter, Hermione and  Ron right ? almost everyone in the world knows them which are the best wizard in Hogwarts. Anyway, my sister loves harry potter so much, and in the next week she wants to celebrate her birthday. She is going to 11 and She told me that she wants to make a Harry Potter Party and I'm more than happy to help her. Plus, if you are a big fan of harry potter too, and want to celebrate your special day with Harry Potter concept, I will share some advices which might help you 
Floating key, flying keys as your decoration. You can hang your real keys or the fake one with thread/yarn and hanging them under ceiling. This decoration will be make your party look so cool
Golden snitches chocolate. It is super easy to make golden snitches what you need is just

 

a chocolate ball like Ferrero rocher and 2 piece of feather.
Hogwart Houses theme, choose your perfect one based on your preference! It can be ravenclaw, Slytherin, Griffindor or Hufflepuff. Use this theme as your banner, scarves, or your dress code
Harry Potter Invitation, this is the most important thing since it will make your friends know about your party theme. I'd like to suggest use Free printable Harry Potter templates in dolanpedia.com. this invitation come with landscape and the blank space in the centre so you can fill it with your own words such as " Griffindor Houses present : (your name)'s birthday party…". Plus, these templates come with different model which are Harry Potter template, Hermione template and so on. So, you can choose your favourite wizard!
Free Printable Harry Potter InvitationTemplates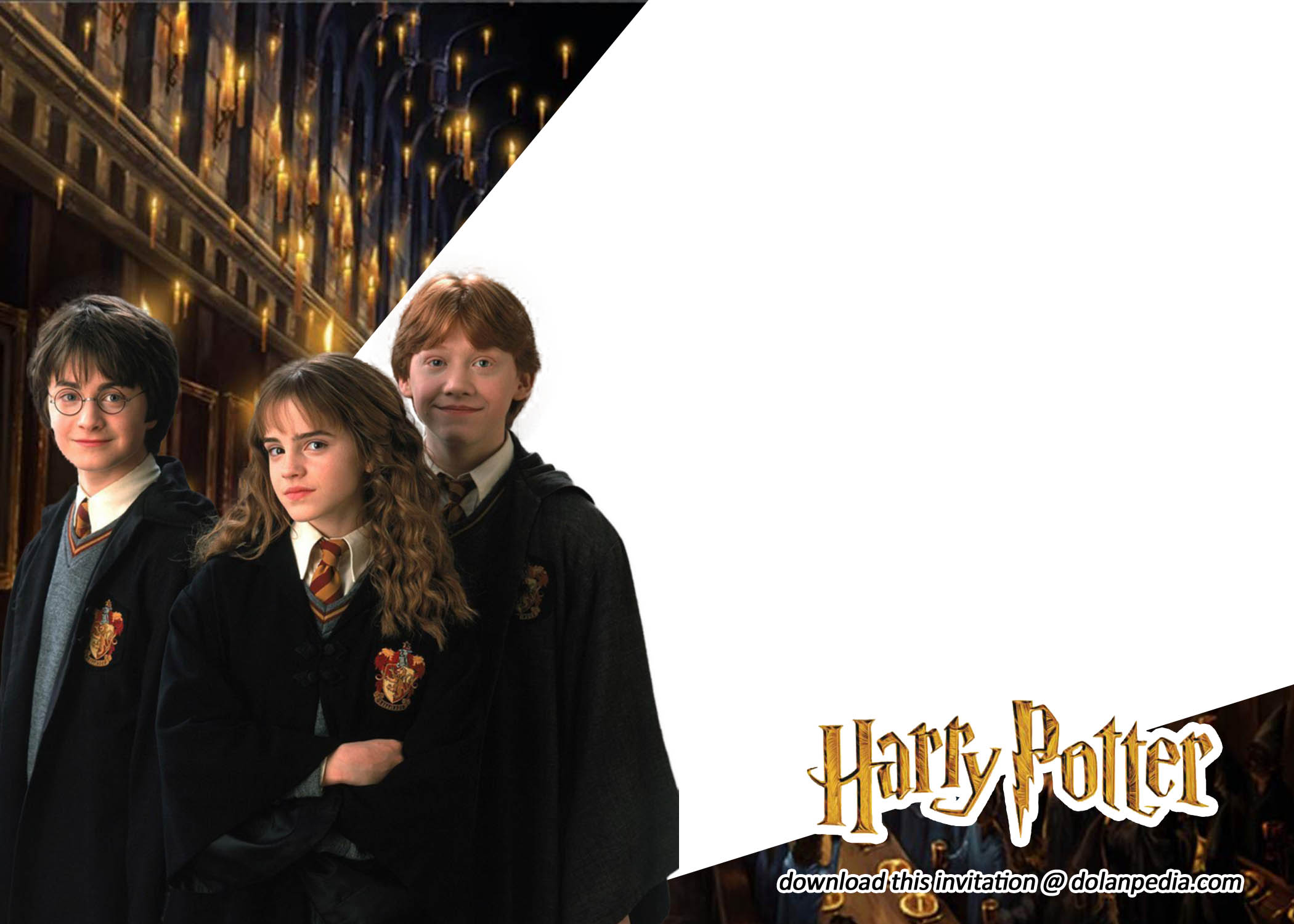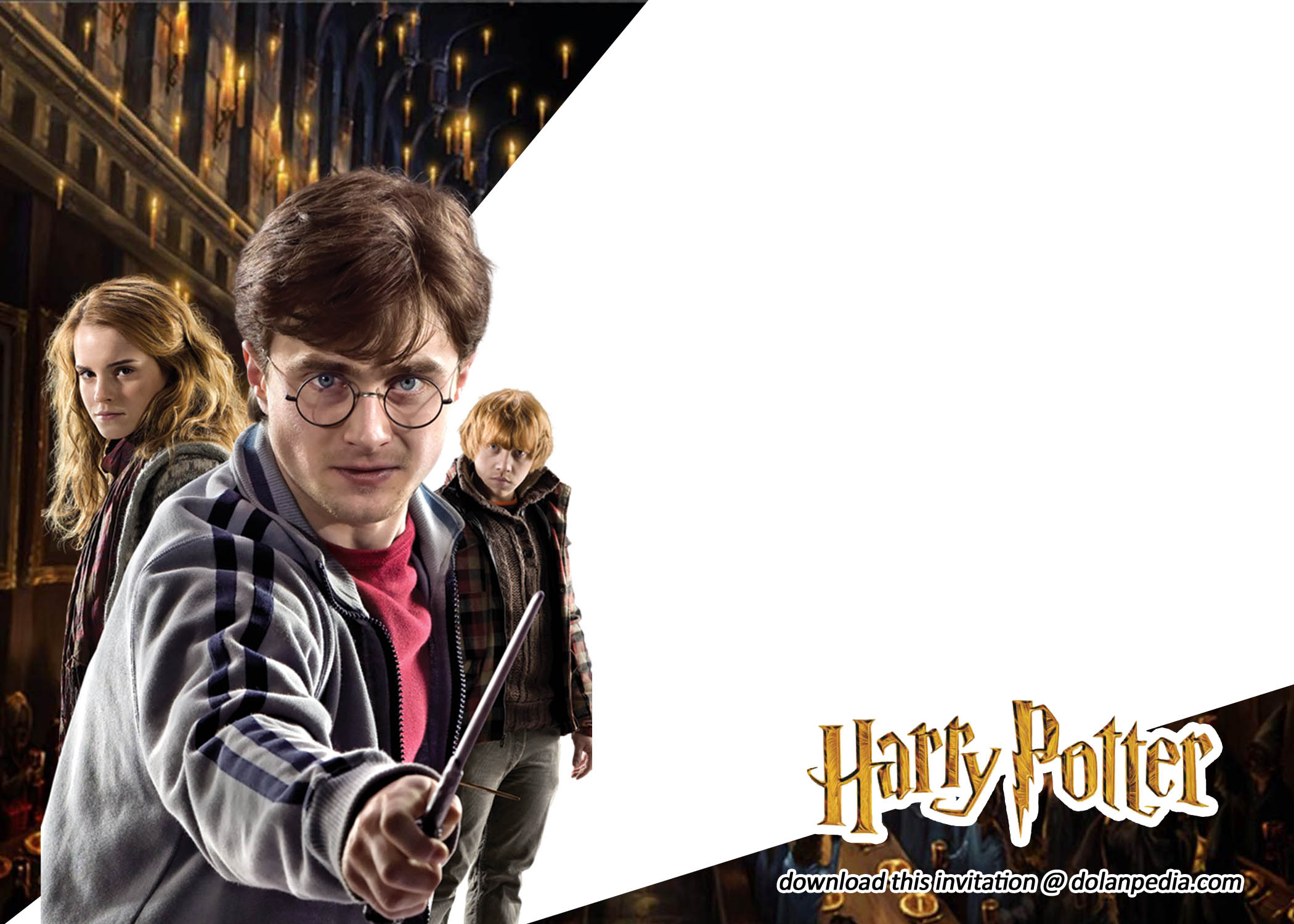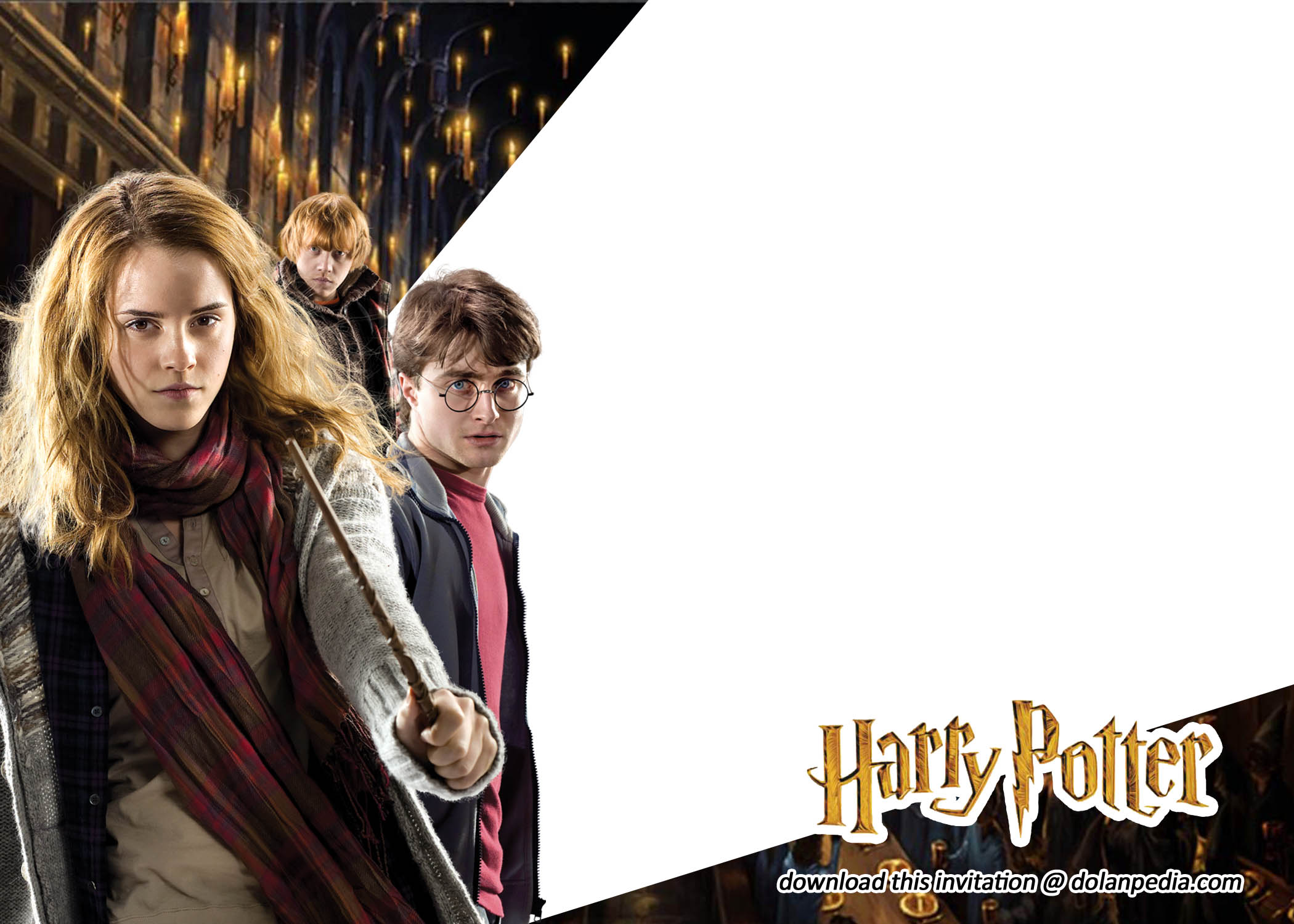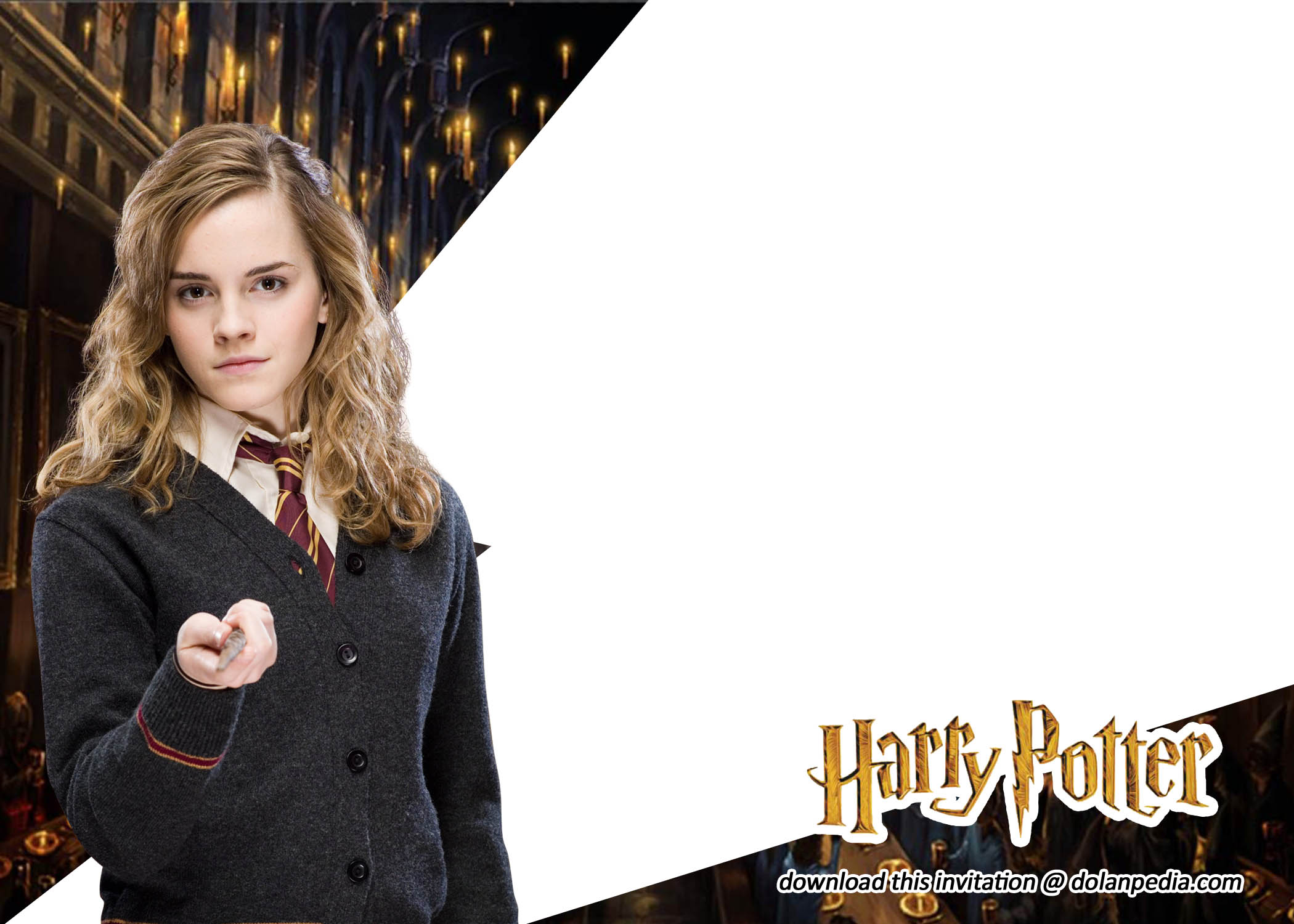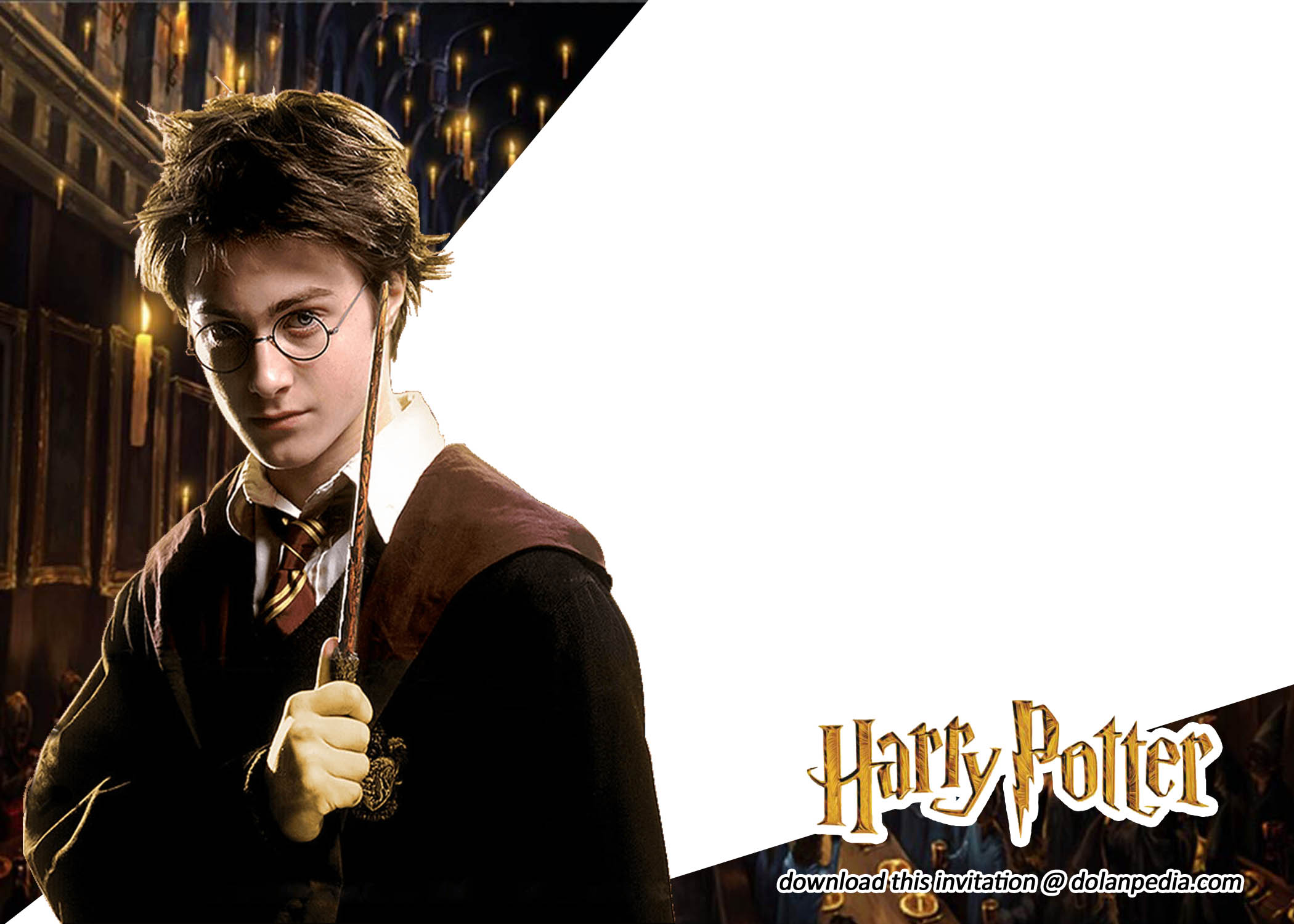 How to make your personalized Invitation 
Relax and go to dolanpedia.com
Browse your favourite theme and select the template
Click the blue shape bottom or "save image as" by right-clicking in your mouse or touchpad.
If you want to customize it in photo editor like canva or photoshop, you can edit your words and choose the perfect font or you can write your words with marker later
Print your invitation and it is ready to deliver