Hi folks! We're back again with another story and design. So let's do this! Two months ago, my younger sister had a plan to surprise her little daughter who would be 5 years old at that time. She really wanted a one-of-a-kind party with hints of pinkish and girlish concept and it's been 2 days since she started the project – and still no significant movement. So I decided to come out with the Legendary Unicorn concept, and I asked her "Do you like the idea?" & "Can I help you designing ur invitation?", she gladly answer my question with "Hell YEAH!".
Meanwhile, after three nights passed, I've finished the template design and like what you see right now – I proudly present my Golden Unicorn-inspired invitation card. In addition, this template has beautiful color scheme, blossom pink along with pristine white colors pals!! How gorgeous is that? My sister Anna can't take her eyes off this lovely design. Wo-hoo! I'm glad to help her and hope I could also help you guys with this awesome Unicorn graphics and magnificent roses on her neck.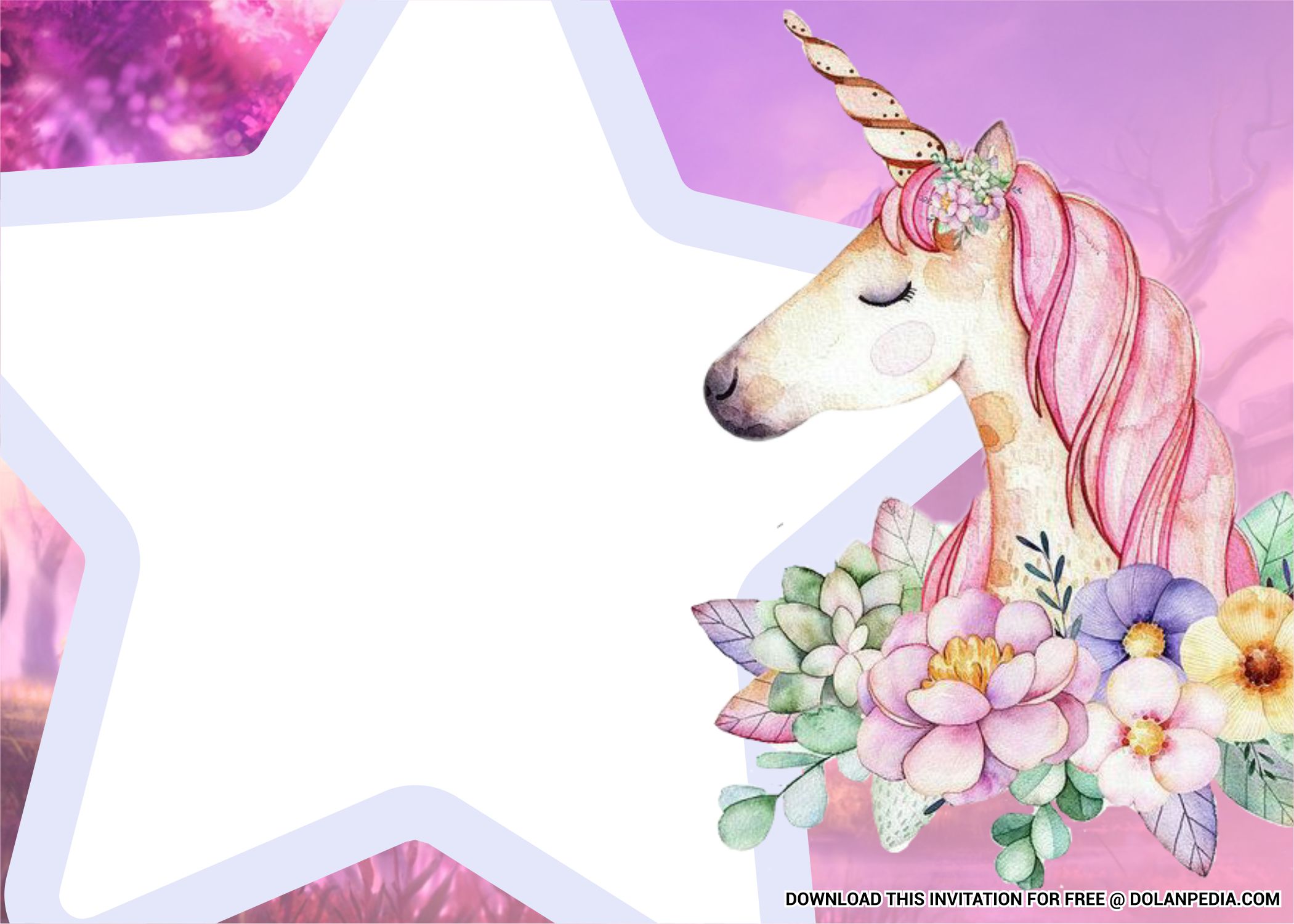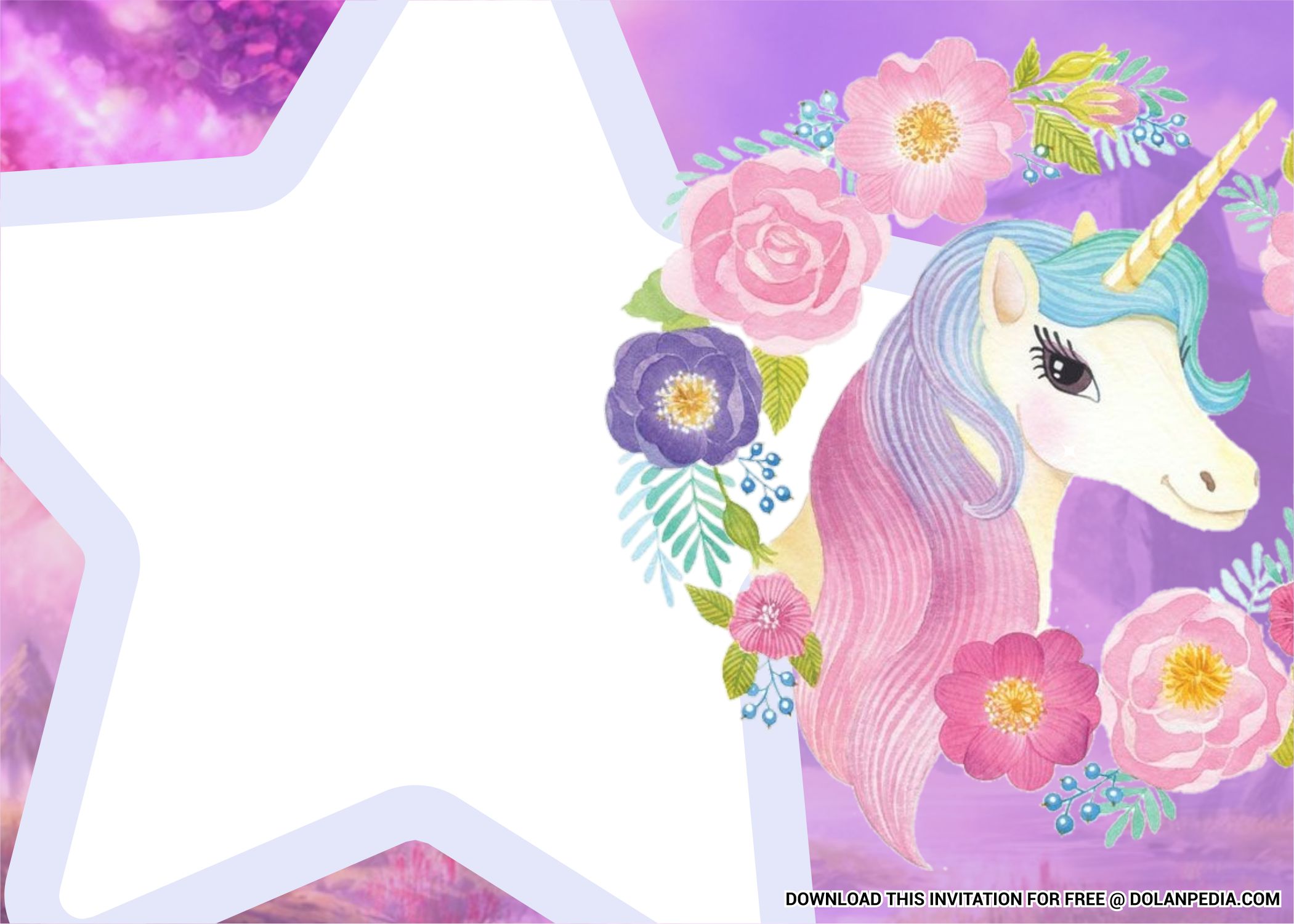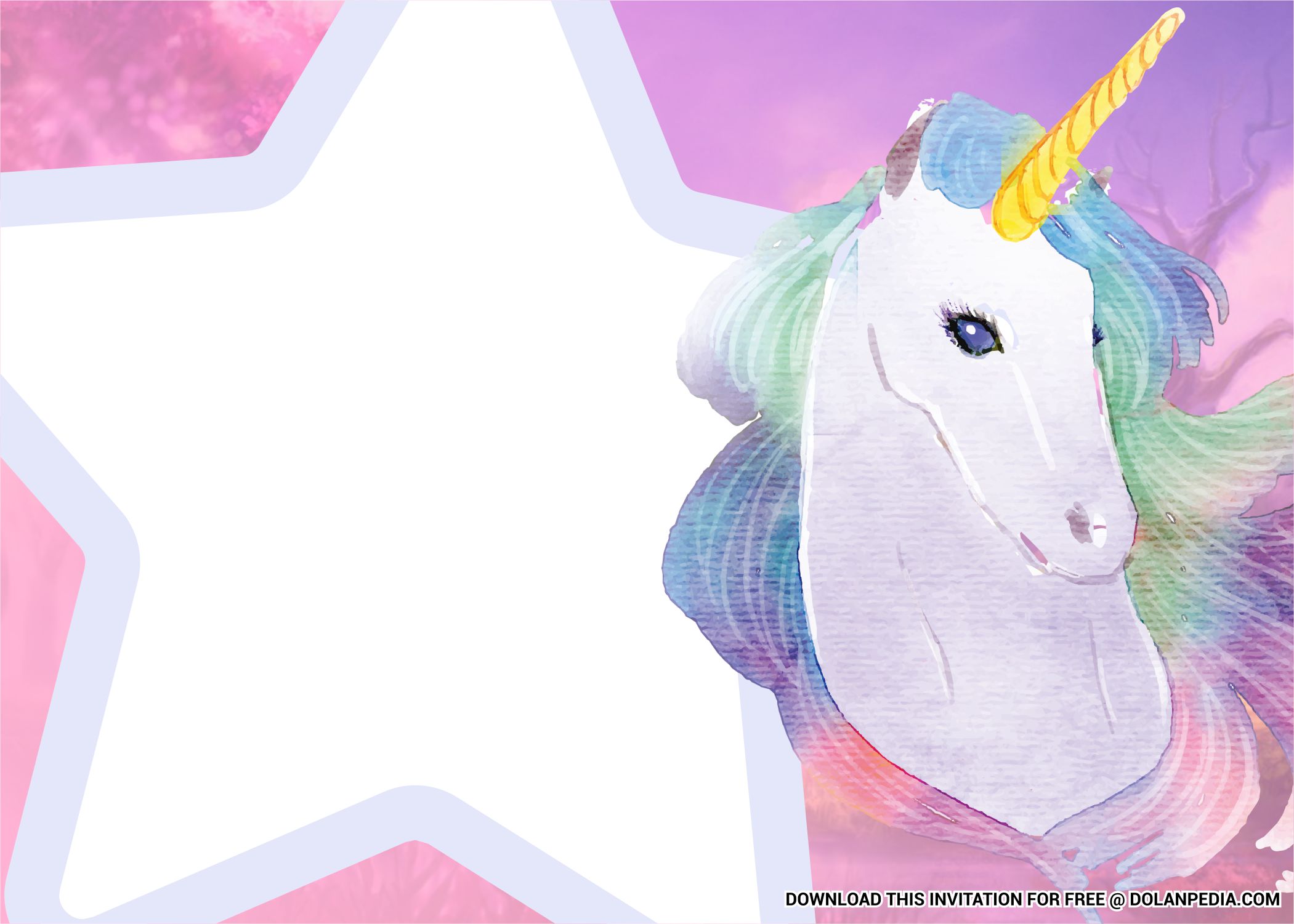 Free Printable Golden Unicorn Invitation Templates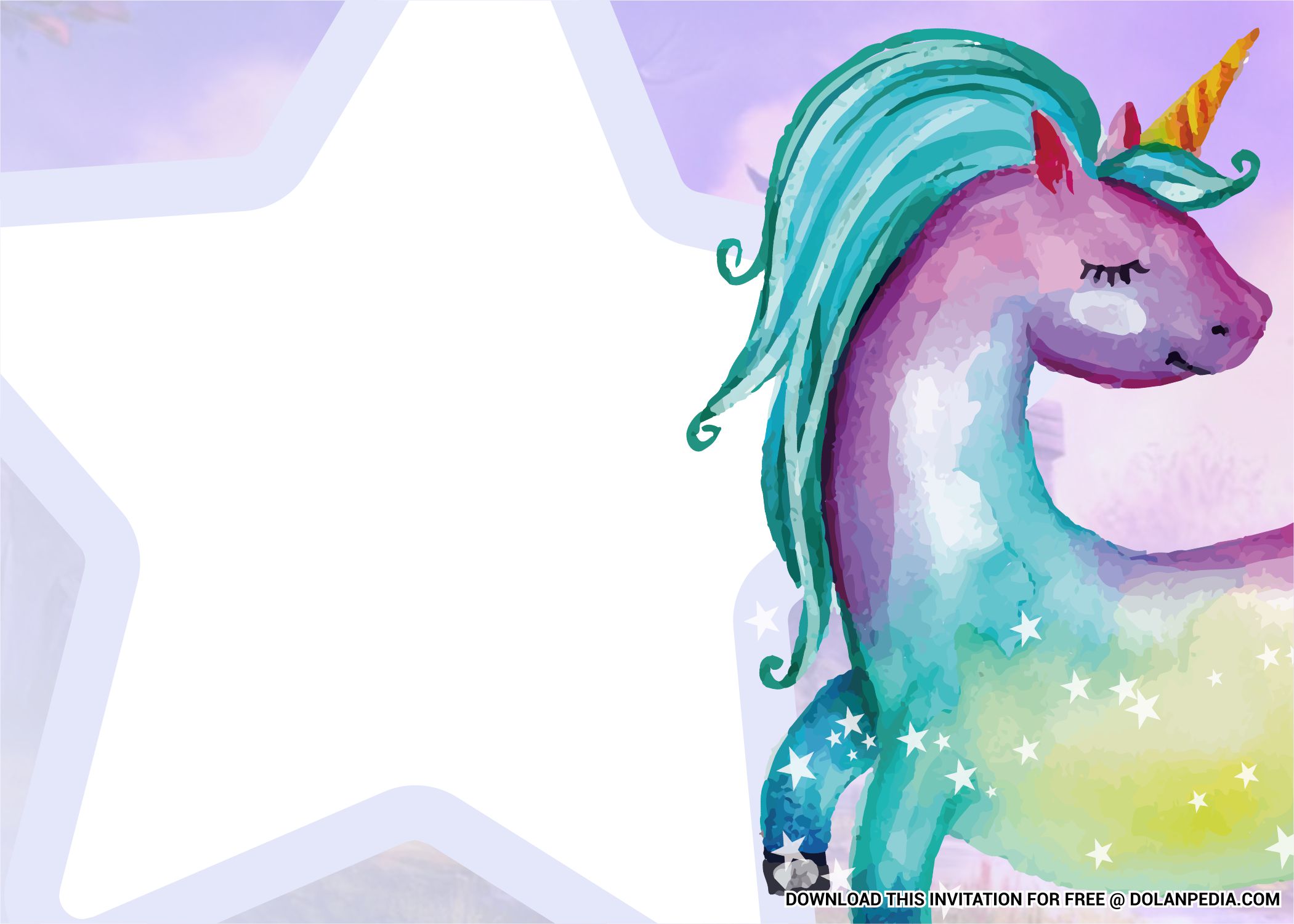 Download Guides
This template has JPG file format and also comes in six different options, you can still do personalize this template tho! Use Microsoft Word or Corel draw. Okay, are you ready to craft your own invitation? Really? Well, this following guides will help you folks!, here they are:
Click your selected template.
A new page will appear and Right Click the image.
Choose "Save Image As" – Locate the destination folder.
Tap "Enter" on your keyboard to start the download process.
Check your download, and open the file using Ms. Word or Corel draw.
Additional Tips
In addition, as I have mentioned in above – you can print this design at your home with your own printer device, but before you go, you will need to read this one.
Printing materials: Card-stock paper, Linen Paper, Kraft Paper, etc.
Carefully choose paper that compatible with your printer.
Inks: Use either Epson Durabite ink or Canon Combination inks, you can browse and get the supply from Amazon.