Battle..battle.. battle! Yuhu, The most played battle royale game fortnite  is here. If you are a big fans of this battle, you must be celebrate your special day with fortnite. Your party will be look so cool and your kids will be over excited! By the way, we have some tips which might help you to make fortnite epic birthday bash
Invitation must be on your top list ! Don't forget to send out your invitation. Now, you can make your invitation from your seat. You don't have to go to the store to buy fortnite invitation because we have printable fortnite invitation templates! And it is free, no hassle and no cost!Plus, these invitation come with different characters. There are trooper, raven, lightshow, armoured trio, arctic assassin and alpine ace, Feel free to choose! These 5×7 inch landscape invitation have a blank space in the centre so you can write down your words such as

 
Calling All troopers
Please Come To 
Alex's 7th birthday bash !
Drop in at 4.00 to celebrate
Sunday, 4th June 2020
567 oxf st, alley
Please RSVP to alexbirthdaybash@gmail.com
Set the decoration, don't ever missing the decoration! Put set the scene of fortnite battle royale in everyspace of your party place. You can start it with sweet table set, balloons, hats and so on. There are plenty of set that you can find in offline store or you can buy it online through online store like amazon.com
V-bucks chocolate coint, who doesn't know v bucks among fortnite players? yupp, make your own v-bucks with using gold chocolate coins and wrapped it with V silver paper.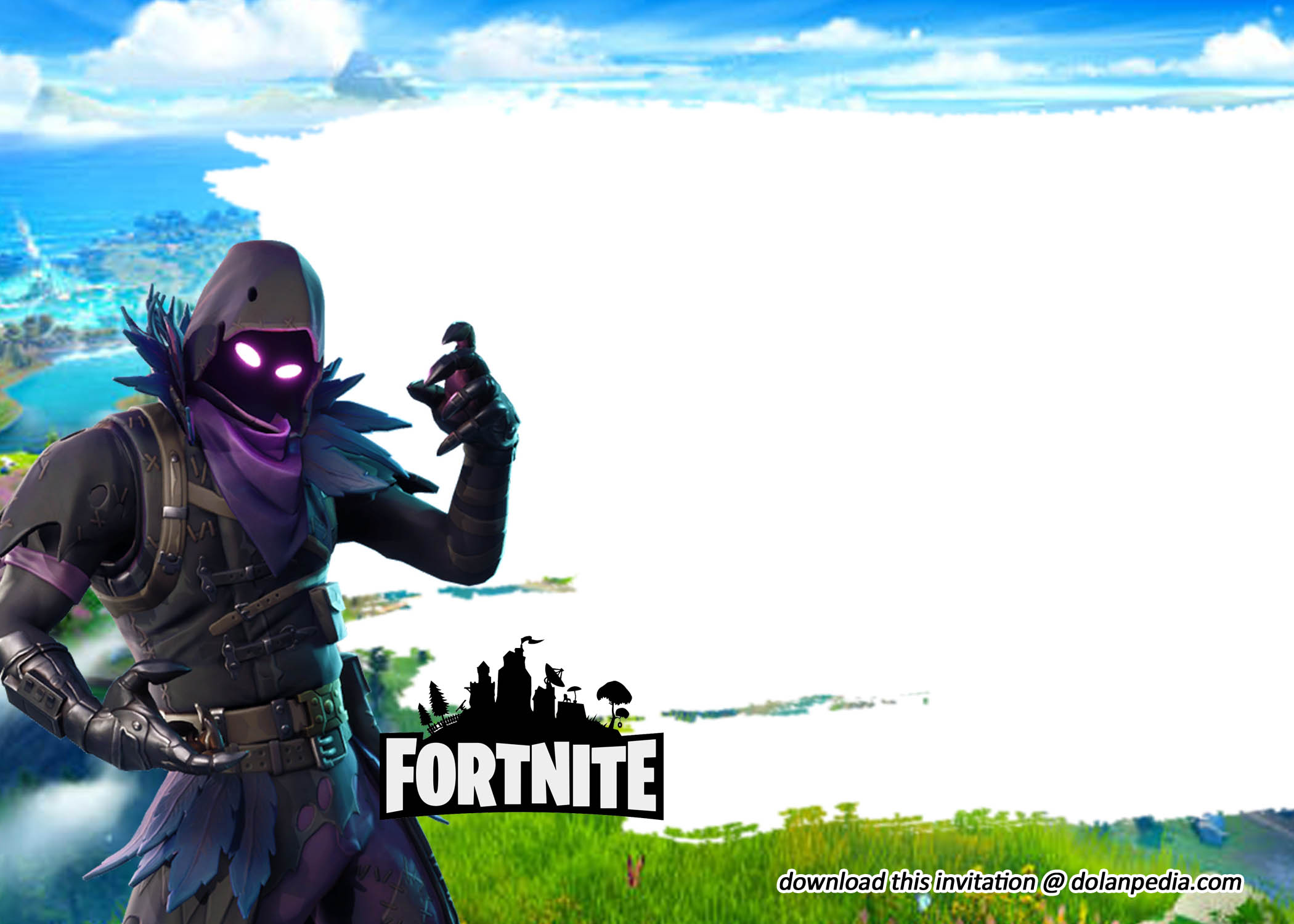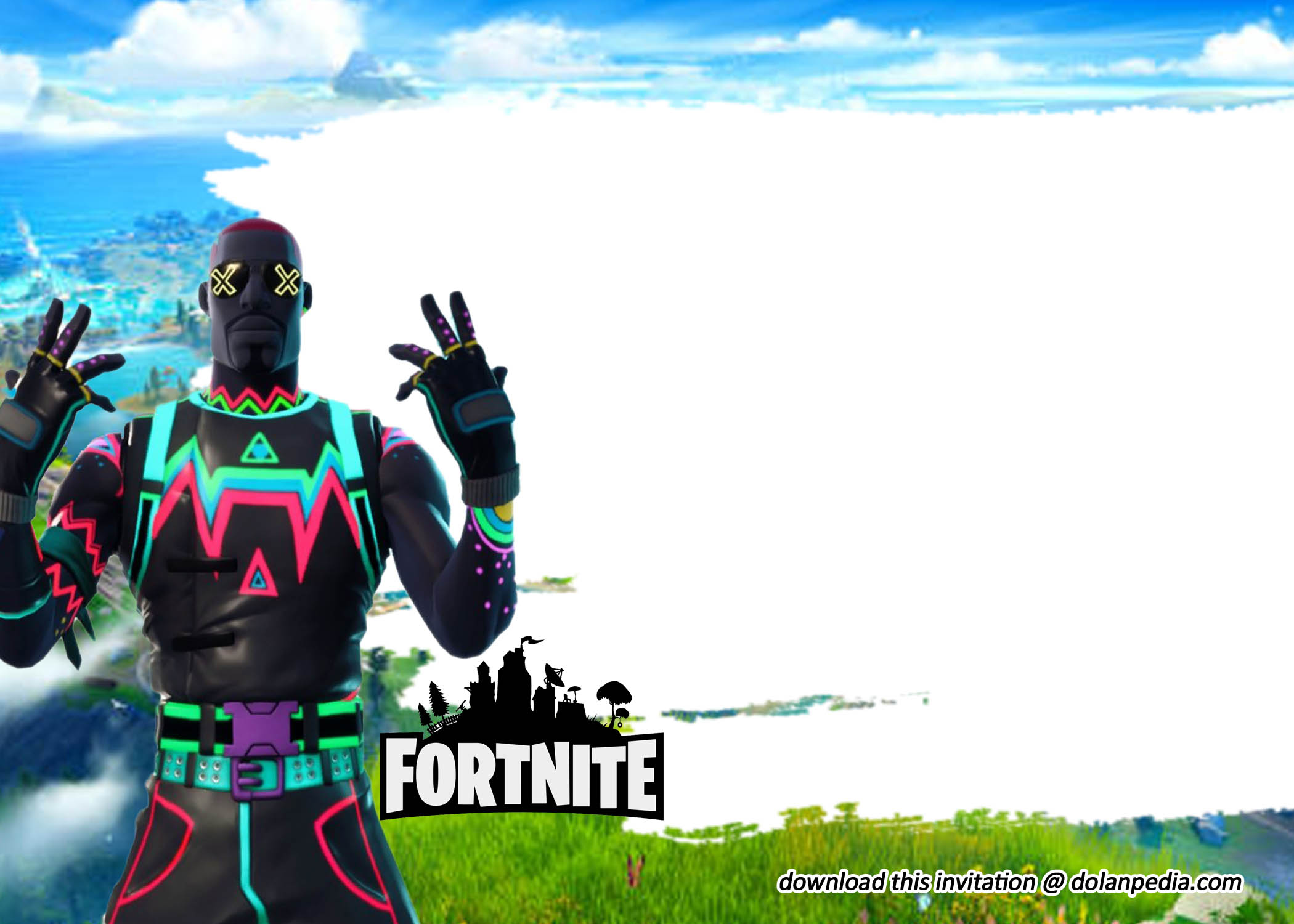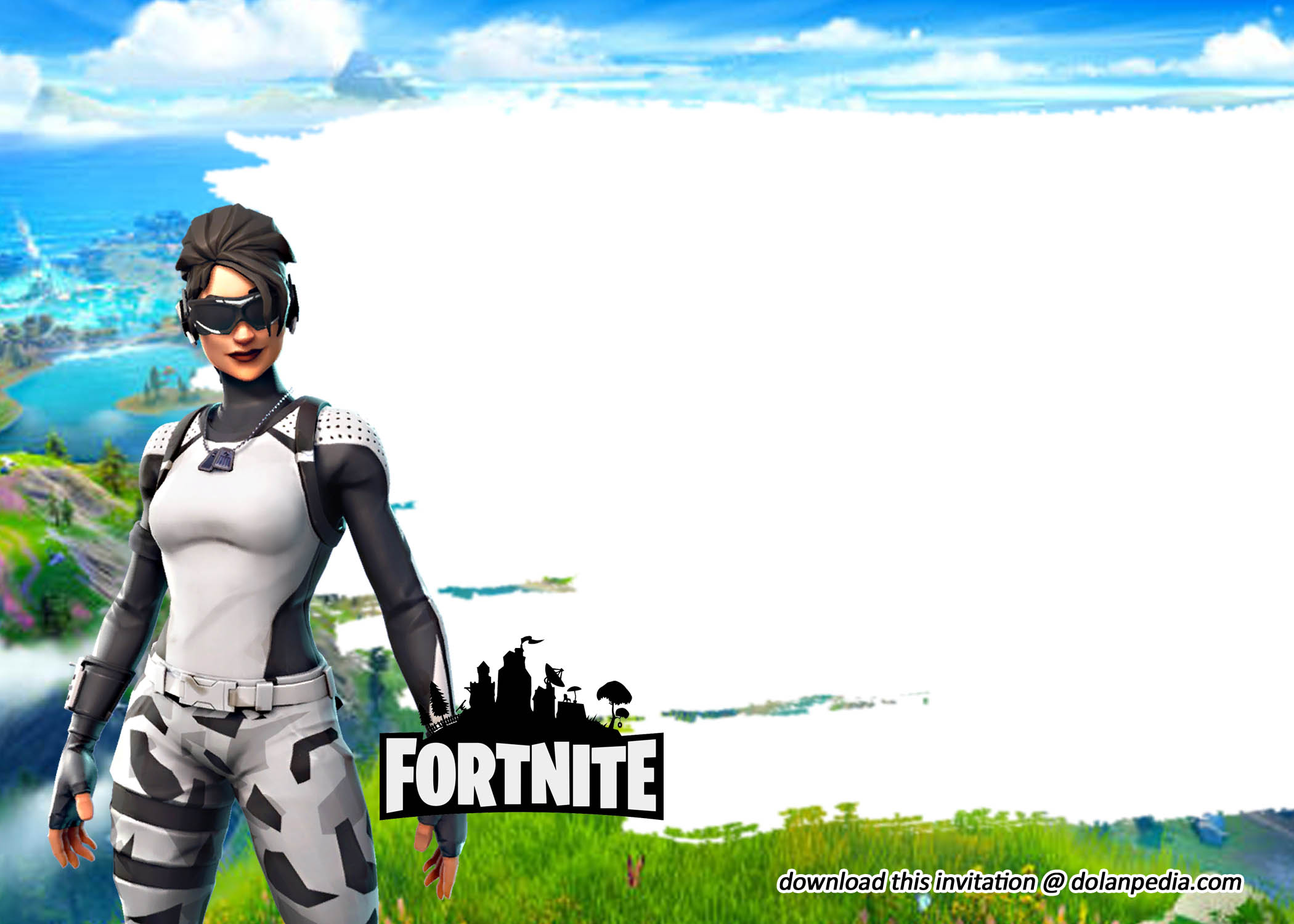 How to Use Free Printable Fortnite  Invitation Templates 
Simplify your work. First, go to free printable fortnite invitation templates, select your favourite image template ( don't forget you can select more than one) , right-clicking your mouse and click save image as, your image will be automatically download. Next, you can bring it to the nearest photoshop and write down  your words with marker or pen or customize these invitation in photo editor such as CoralDraw or Canva, choose the perfect font color and print it with cardstock paper, linen or multipurpose paper.