Blue, elegant and classy. Who still remember cinderella and glass shoes story?. This story is very popular among children and adults. So, If you are planning a party for your lovely princess, cinderella can be a good choice. She is a beautiful girl named Ella who will accompany and help you to brighten your party !. Let's make your daughter party wishes comes true, Bibbidi-Bobbidi-Boo 
Let's start with decorations and cake. You can combine baby blue, baby pink and gold as your colour theme. Prepare for backdrop, ribbons also balloons. You can choose many cinderella main stuffs as your party decoration to make it more magical and fantasy such as the miniature glass shoes, golden chariot, butterfly even sewing machine and the blue or pink thread. Don't forget to prepare the invitation as good as possible. Since invitation is a must! Let's invite your relatives and friends!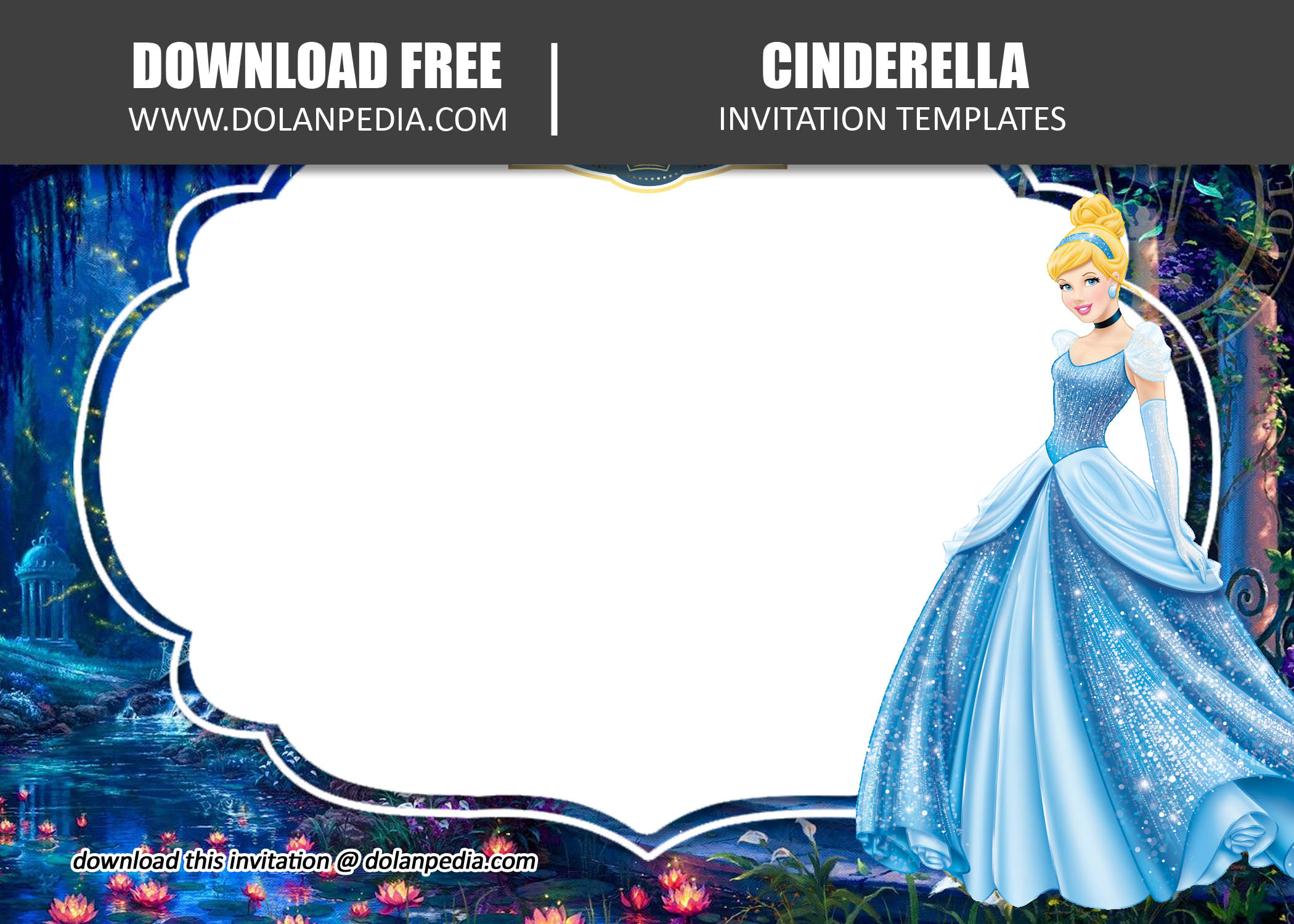 Don't worry we will help to lighten your job Mom :D. Yupp, we have created some Cinderella birthday party templates which means you can freely use and redesign it by adding some magical words. We offer six different patterns of cinderella templates which are elegant and beautiful. This template comes in blank space and wonderful fairy tale background.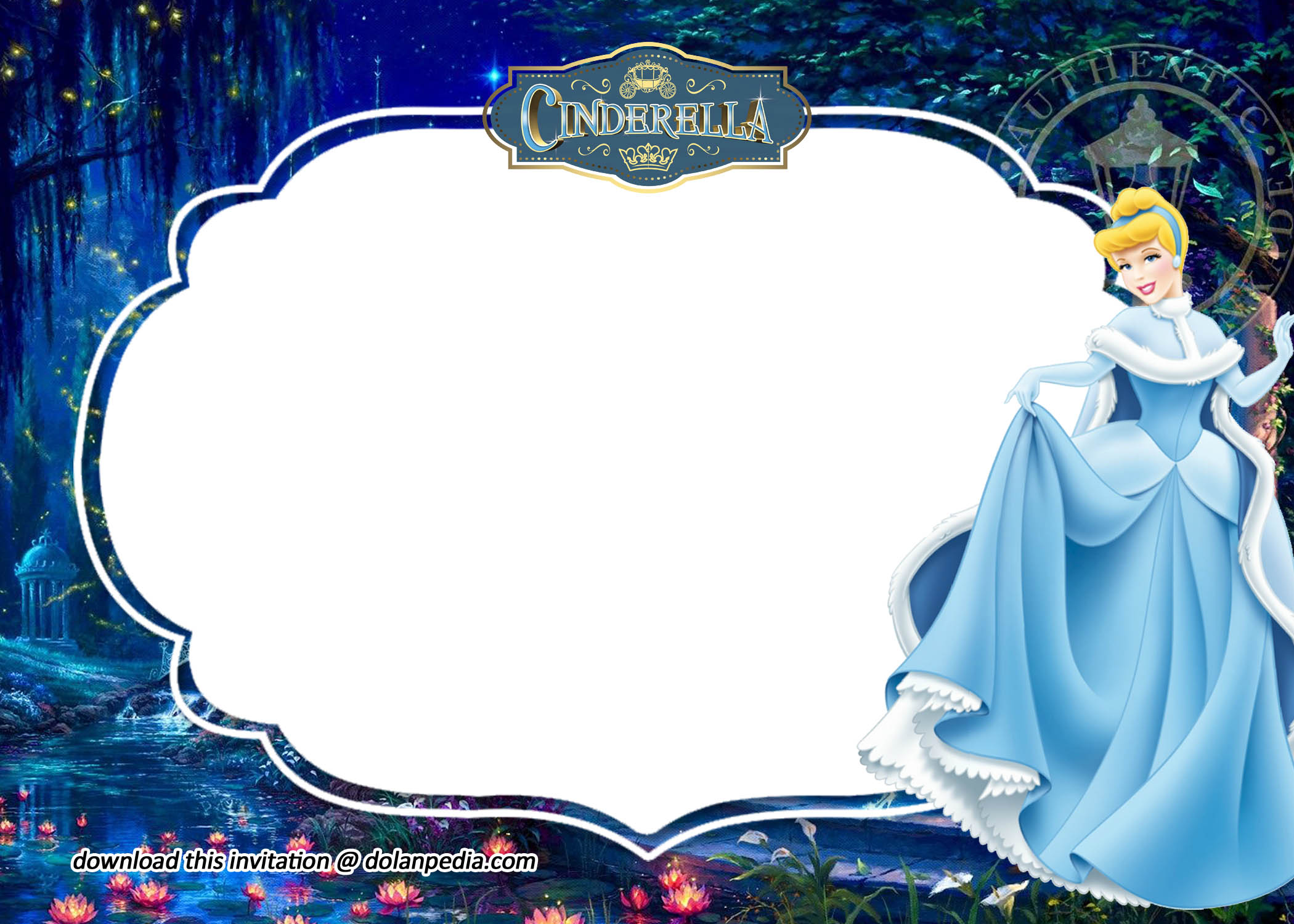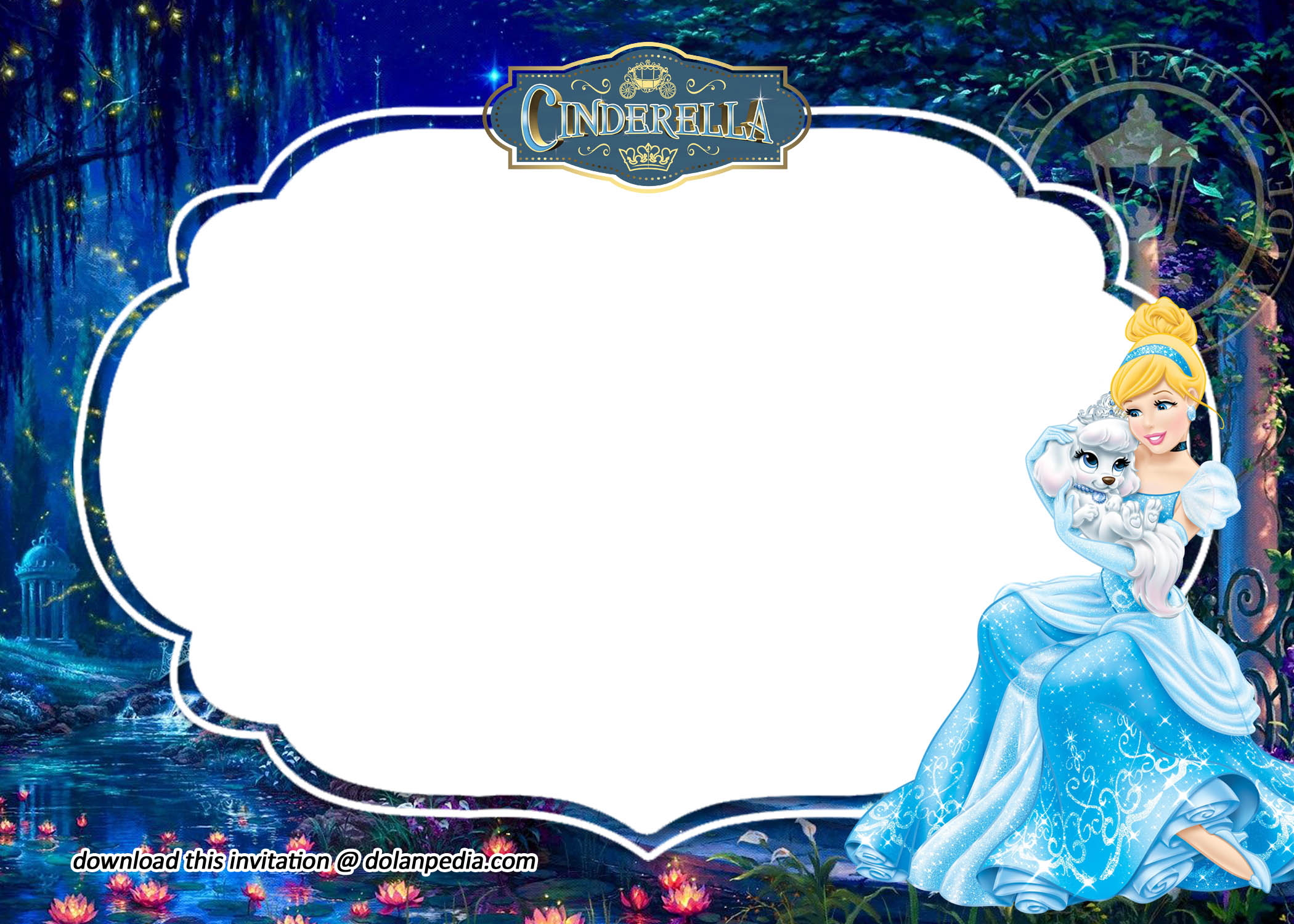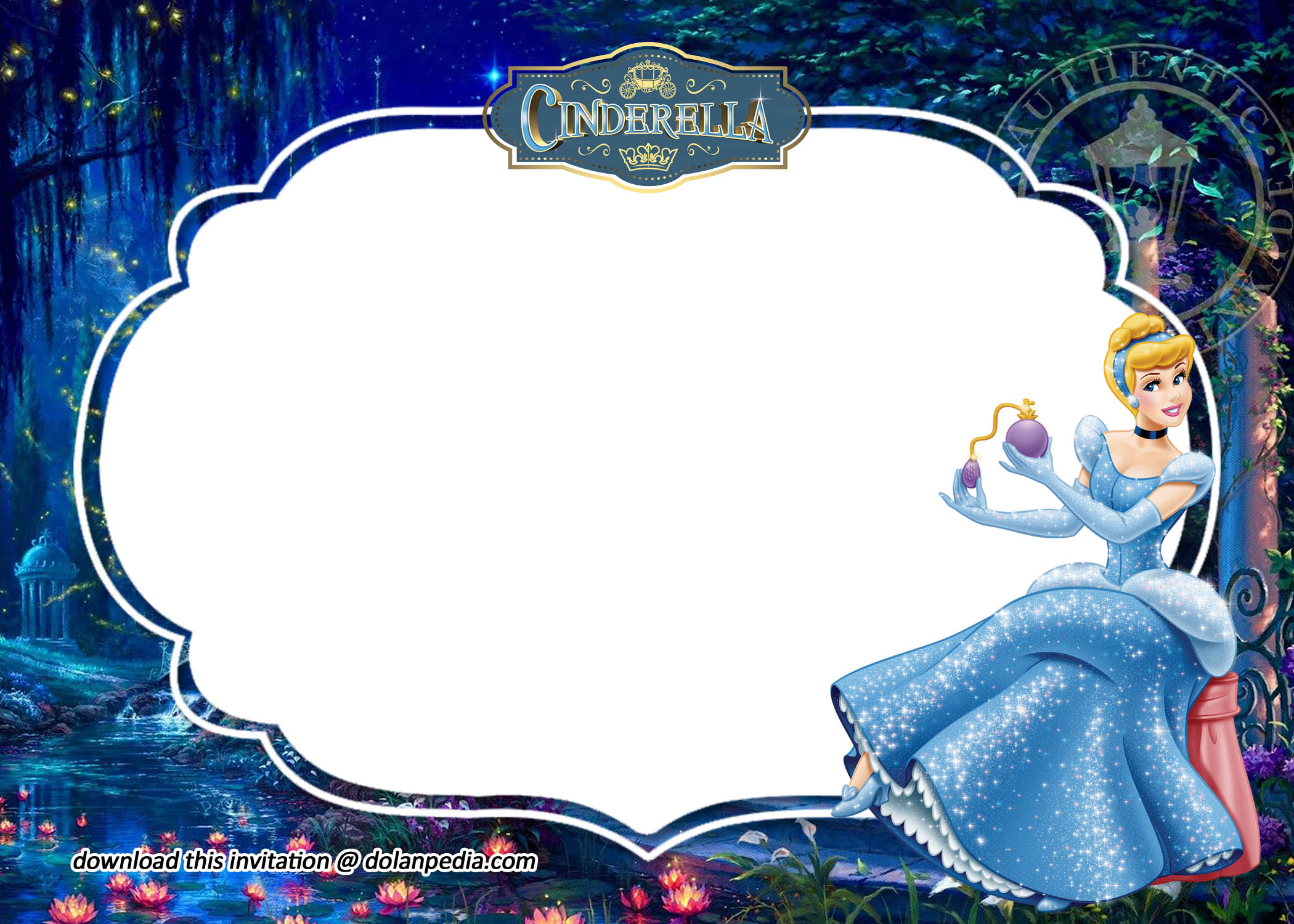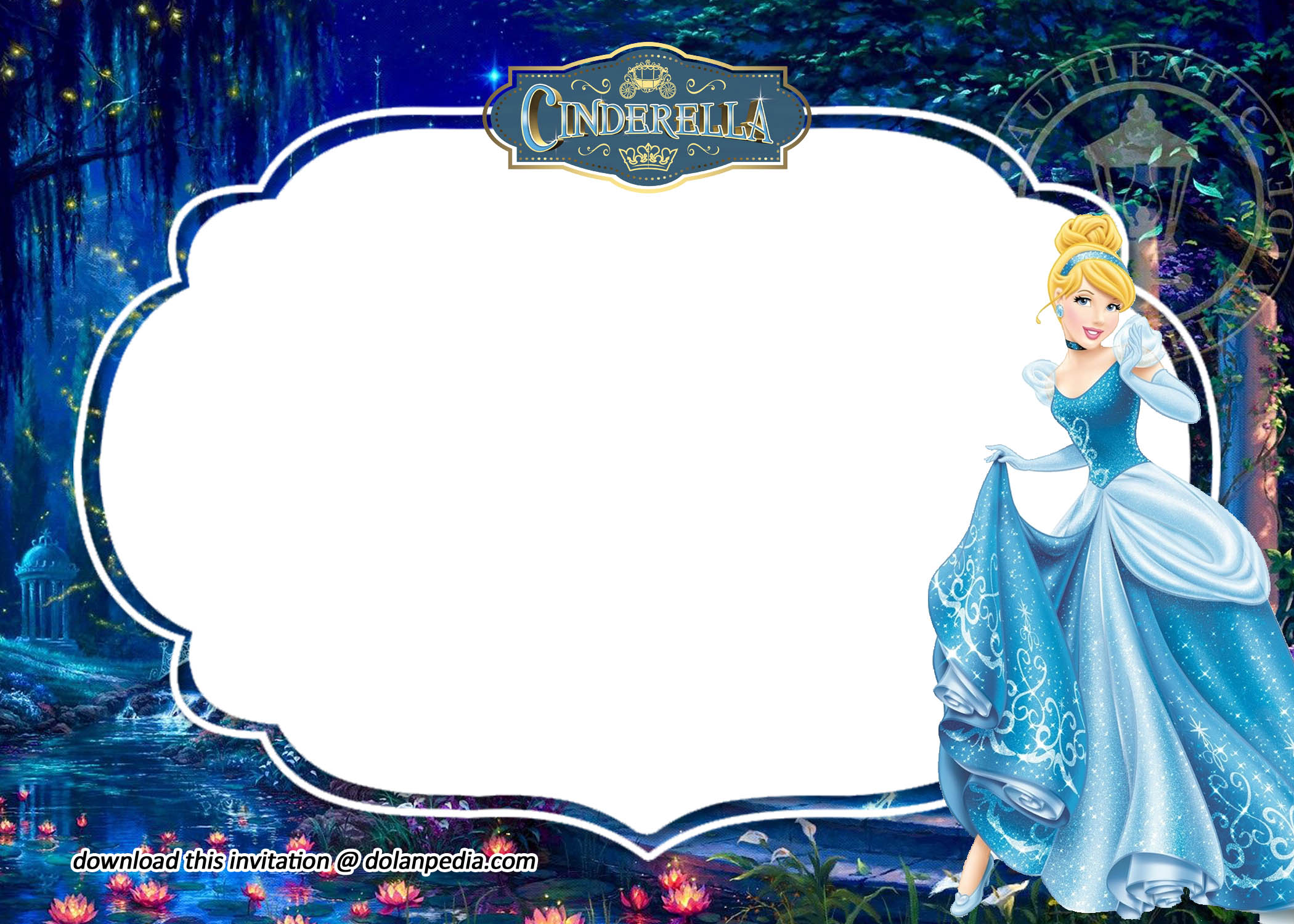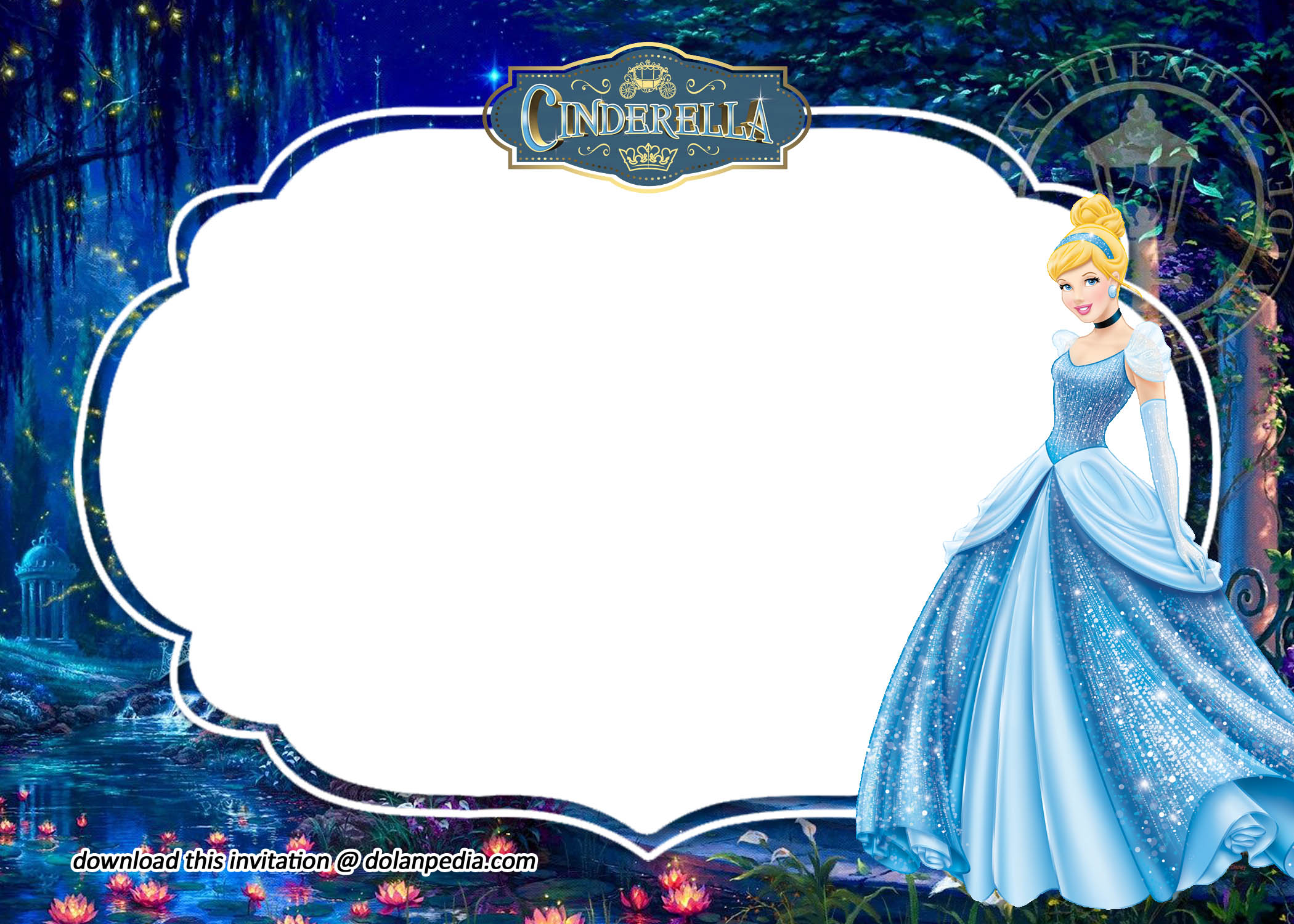 How To Use these templates
Choose your favourite cinderella template on dolanpedia.com
Move your mouse pointer on the image and right click your mouse until you find an option "save image as"
Then you can choose your desired folder and wait for seconds until your image automatically download
Another way to download this template is just find the blue save button under your desired image and wait for seconds, your image will automatically save into your PC
Then, if you wanna make digital design invitation, you can edit it with photoshop, canva or paint. Choose your favourite fonts and add some words
Here is the little example for your wording invitation

Once upon a time in a beautiful castle that far far away

There is a beautiful princess who wants to celebrate her

7th birthday party

Please come and dress up

Sunday, 30 March 2020

At Antonio hall, south west

3: 00 p.m

RSVP to 789-347-879