Having a Bohemian or Boho atmosphere at your special occasion, like for your wedding, is about decorations. From the way how you choose flowers for the bucket & garland, how you match your dress with the decoration and last but not least, choosing the best design that's representing your Boho wedding party. And I'm not going to lie about it, those tasks could be daunting and surely takes a lot of times to make sure everything is great and avoid any silly mistakes.
The most popular retro-ish elements or objects are usually vintage lamps, radios, suitcases, dress and even featuring a classic automobile at your event. If this inspire you, we have a beautiful gifts for you and nothing is better than having beautiful Gold Boho Wedding invites like these,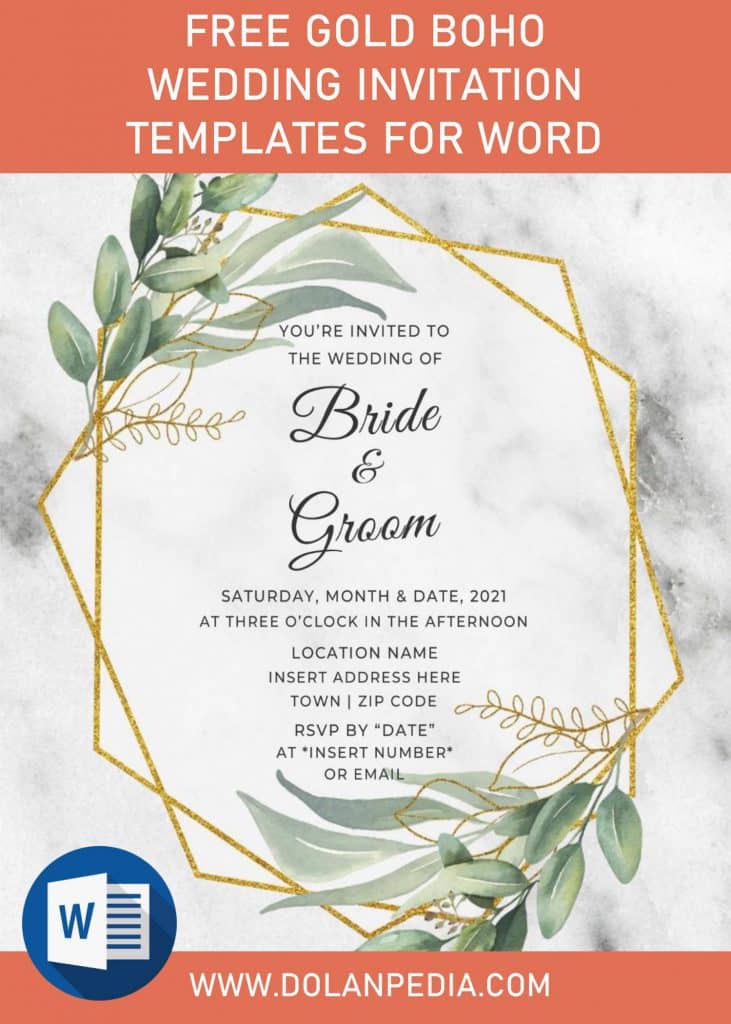 To resemble every Bohos style that's loved by many people, we have made our template so patiently. As we can see, you will get beautiful blue and green combination in watercolor style, those combination is exactly great to decorate the base of the card. Not only that, you also got another design, which is white & black marble background, you can copy this to your favorite template (Just in case if you love this and your favorite design doesn't have it).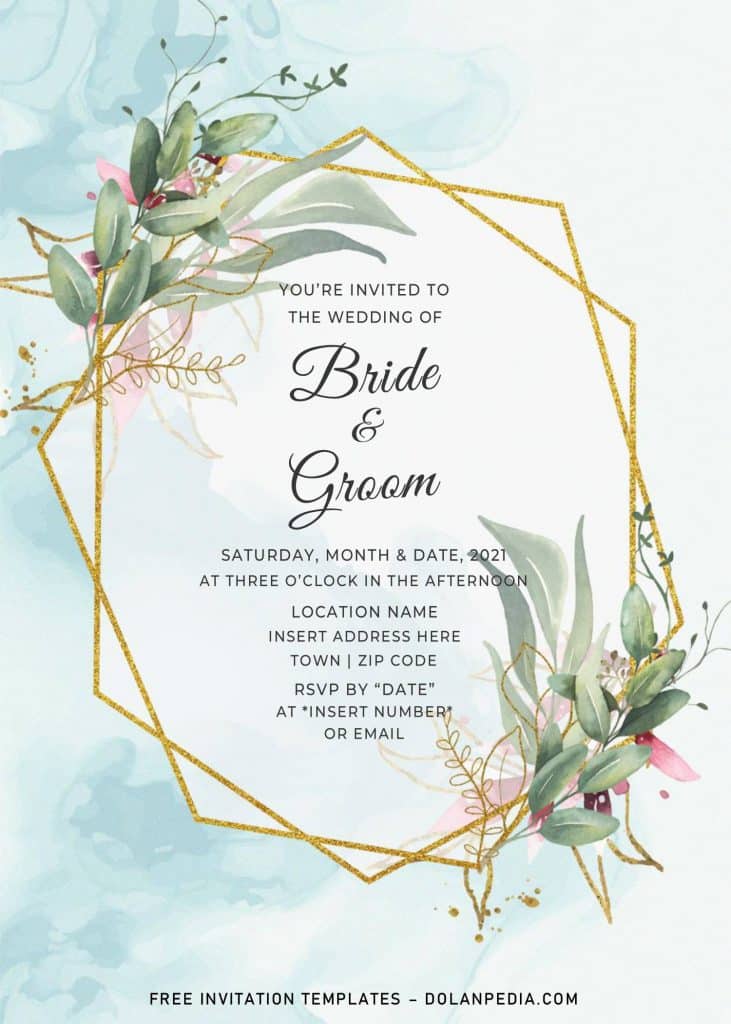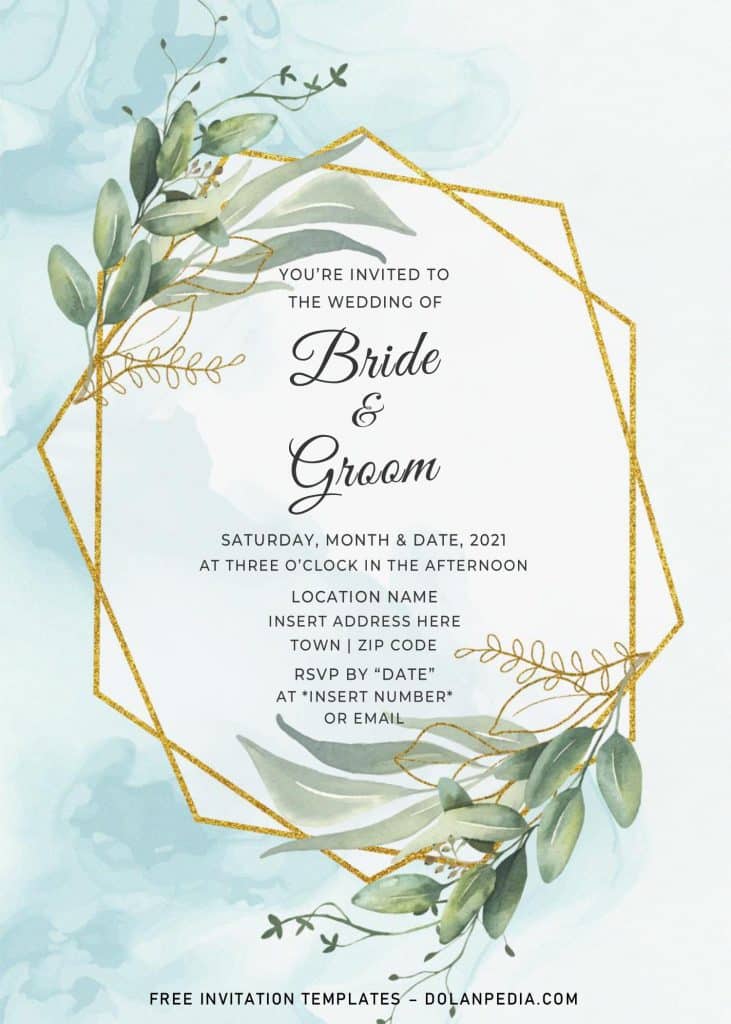 DOWNLOAD GOLD BOHO WEDDING DOCX TEMPLATES HERE
On each templates, there is a stunning gold pattern, "What's that?", That's my favorite part. Those pattern is Geometric pattern, painted in Gold and also have a nice glittery texture. Write your information or text inside of it, you have been provided by us, two beautiful fonts, which is perfect for "Boho" or "Vintage" style, since it comes with vintage script typefaces, it shows your class and how you define arts.
Download Information
All templates have been packed into a single file (in Rar format).
To download the file, you need to scroll the page up a bit until you see the download button with "Download Gold Boho Wedding Docx Here" tag on it.
Click that button and your browser will open a new tab which will direct you to Google Drive page.
Click another download button in there, locate where the file will be saved in your device and tap "Enter".