Hello, everyone! Earlier this week, I posted two particular designs that is suitable for both wedding and birthday party. You can check that by clicking each link, Botanical Floral Wedding and Vintage Rose Wedding suites. Well, most of you might already guess it. Yup, today, we're going to talk about what's in popular search for wedding invitation suites.
As I mentioned above, both the Botanical and Vintage Rose are featuring "floral" concept, which is one of the most popular element for decorating invitation card. The second most searched item is Black and Gold combination. This is probably my favorite combination so far, at least for this month.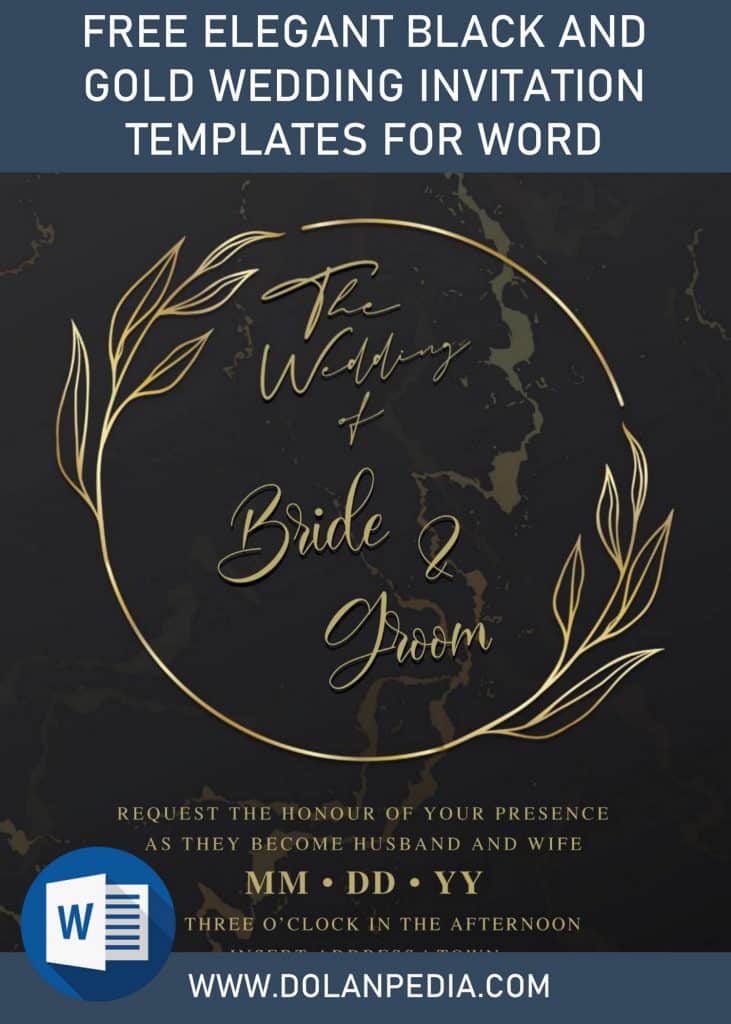 In 2019, many celebrities from all over the world were wearing this kind of combination, not only for red carpet, but also for their big day. Thus, it gives me an idea to make this following card design,
It has everything you need to captivate your guests to come to your special event. Luxury gold marble background, and custom gold floral frame will be shinning brightly. If you don't like the gold marble background, you also had the other options, since there are six different styles, you can move your heart to other design or you can copy those elements to your favorite design. Our template is editable with Ms. Word, and it's doable and much easier to work with.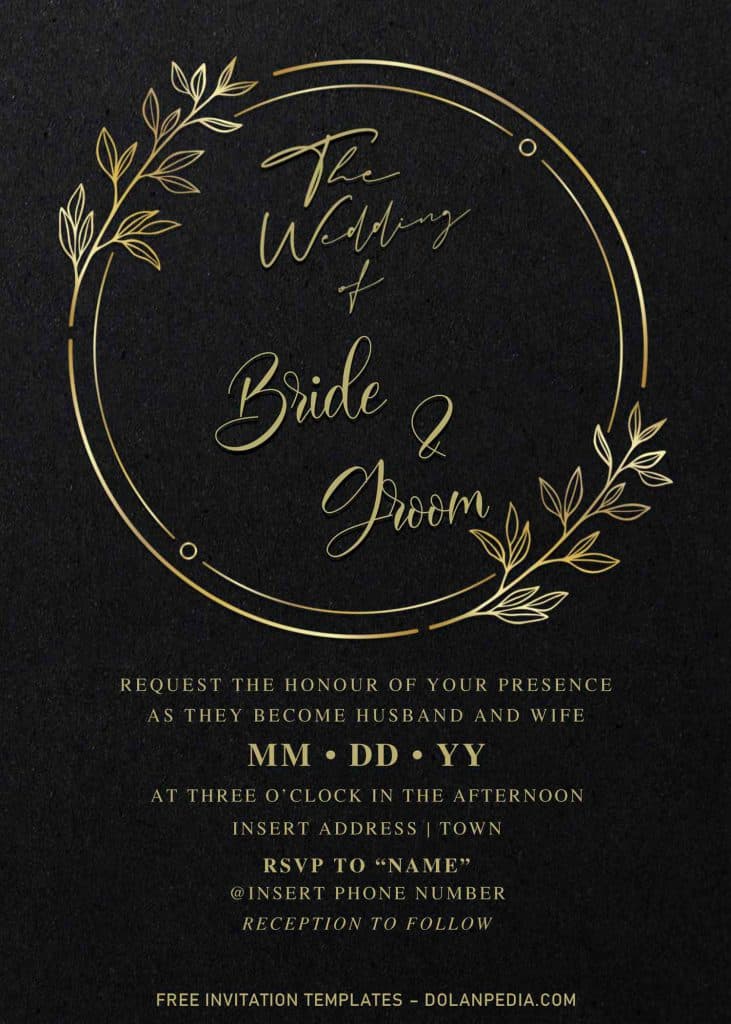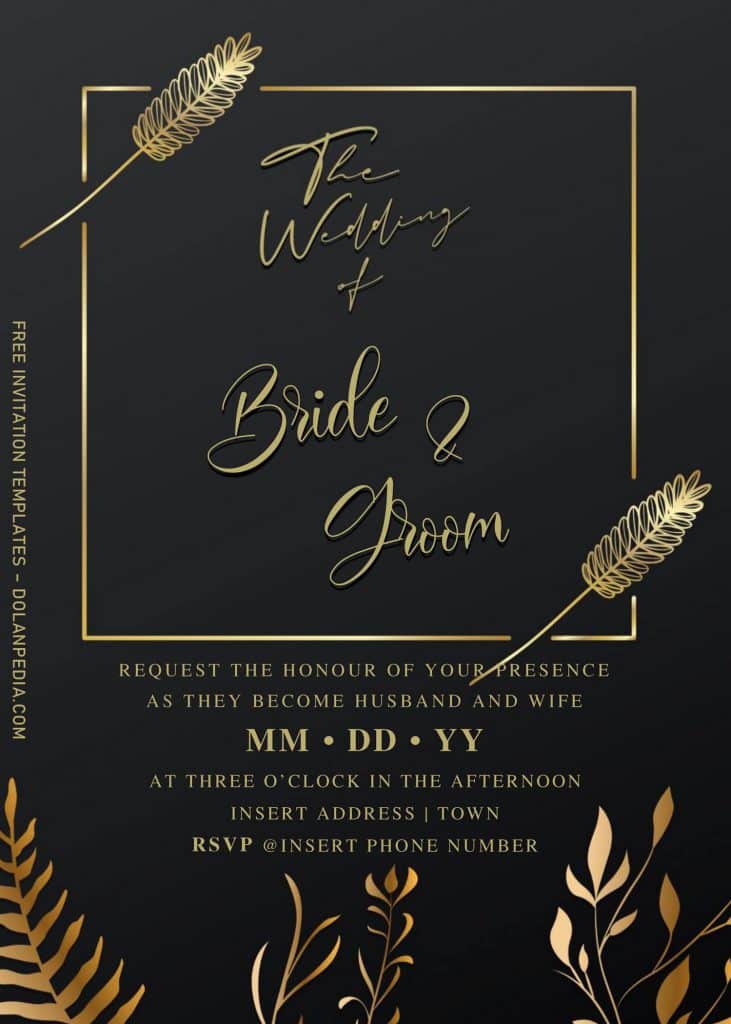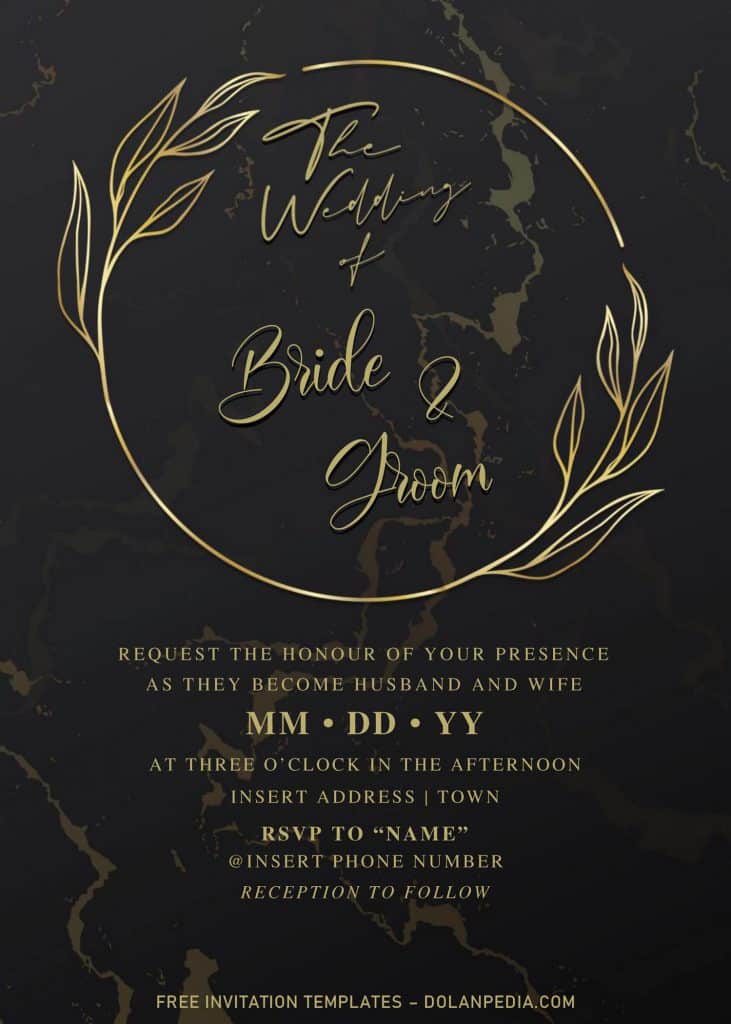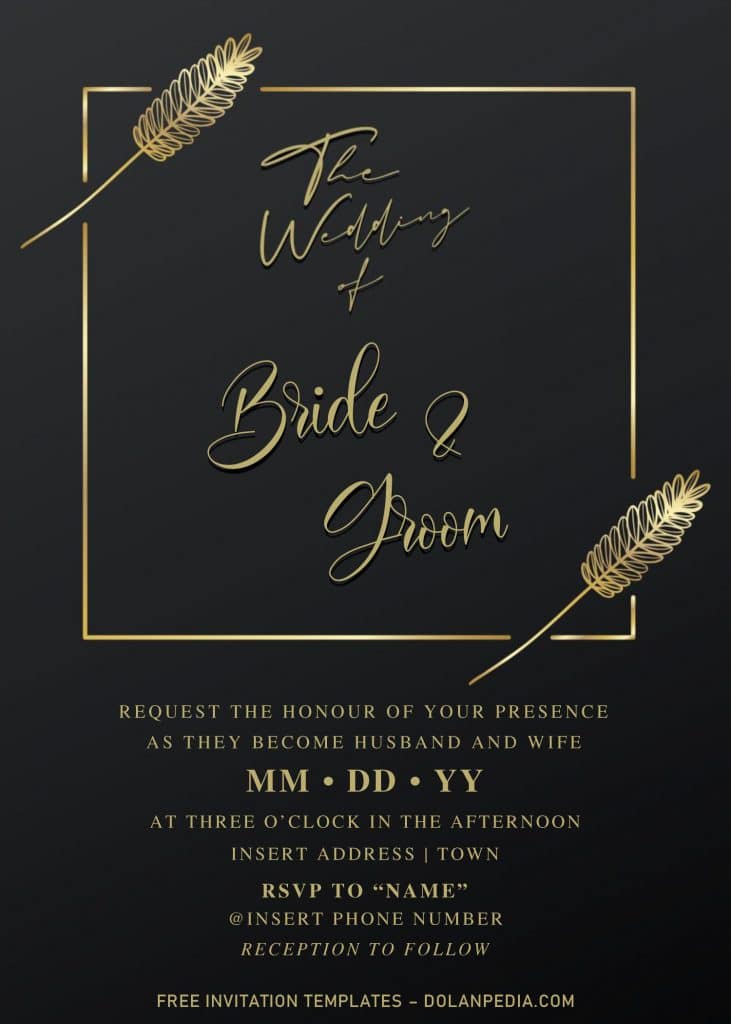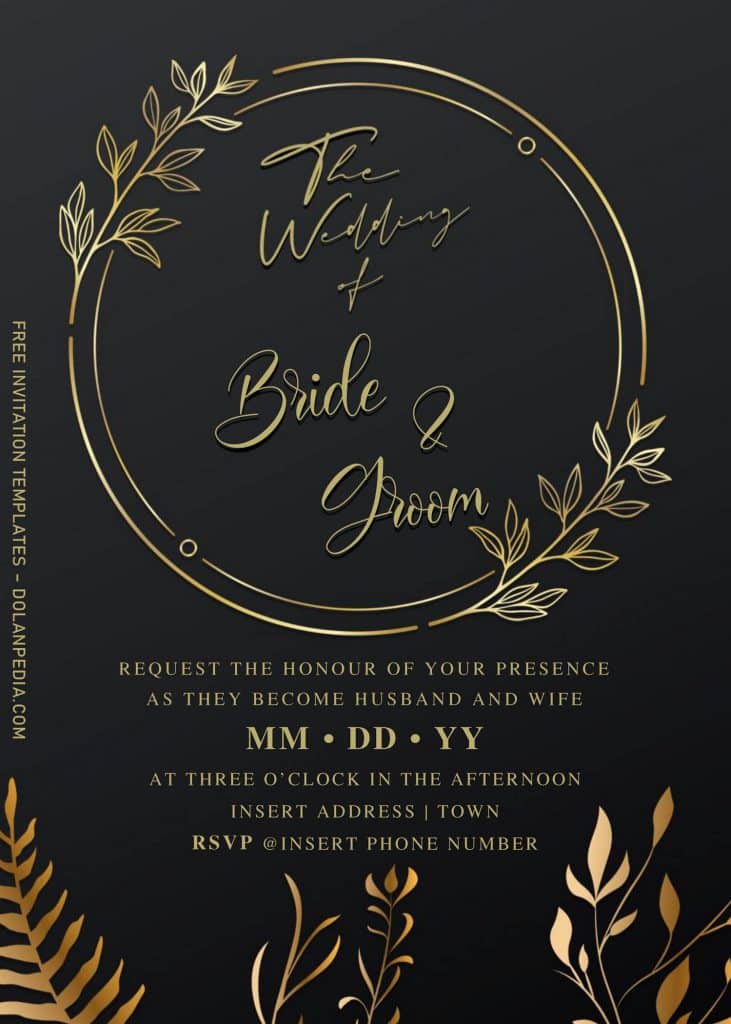 DOWNLOAD ELEGANT BLACK AND GOLD TEMPLATES HERE
Download Instruction
Please read and follow this guide carefully.
To download our template, you must have the key access.
The key is in form of download button above this guide. Click that and you're going to be directed to our Google drive storage.
Click download and tap Enter to start the download process.
Don't forget to install the provided fonts, first. To edit our template, you need to open it with Microsoft word. What's next? Print it on 5×7 card-stock paper, if you want something cheaper, you can find a little information on the Internet, and use this keyword, "Printing paper for wedding".