I feel bad that we can't see the gigantic creatures that was supposed to live a million year ago, living in the same atmosphere with us; e.g. Dinosaur. Although, these scary looking beasts has frightening teeth that was to be as sharp as saw and bigger than your smartphone, Dinosaur still has its charming. You can see that through the Mega franchise; Jurassic Park 1, 2, 3, and now it's officially announced that in 2022, we are going to have the chance to see the new breath of Jurassic World series.
Could you imagine? Having this cool creatures at your home. Everyone's dressing their best pre-historic themed costume, choco lava cake and so forth. I will help you to realize it by providing you six awesome Dinosaur birthday invitation card templates for free and editable with Microsoft Word. Here they are,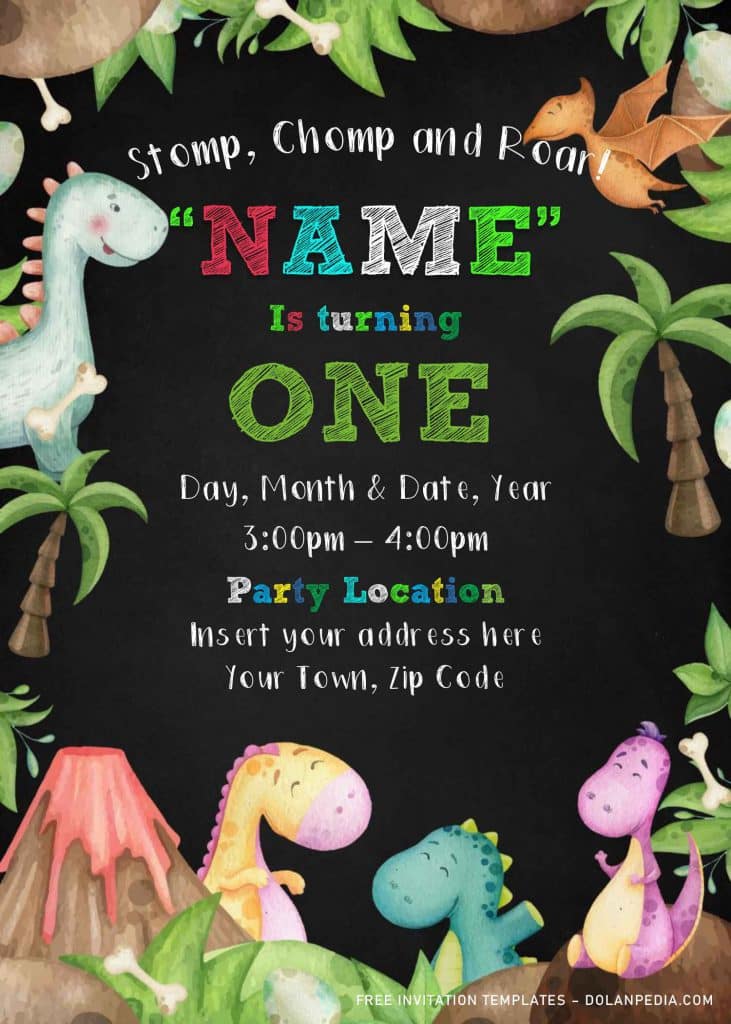 This card features cute Dinosaur in awesome chalkboard style. On its back, you will get chalkboard background with great little details. To maintain good proportion to the card, I decided to put a couple of decorations, such as green leaves, trees, and our lovely Dino, so it looks like the card is taking a place at Rain Forest with exotic leaves and dinosaurs.
Type your party information through Microsoft Word 2007 or later. I have put everything (materials) to the download package, so all you need to do now is, downloading the file. Read the instruction down below.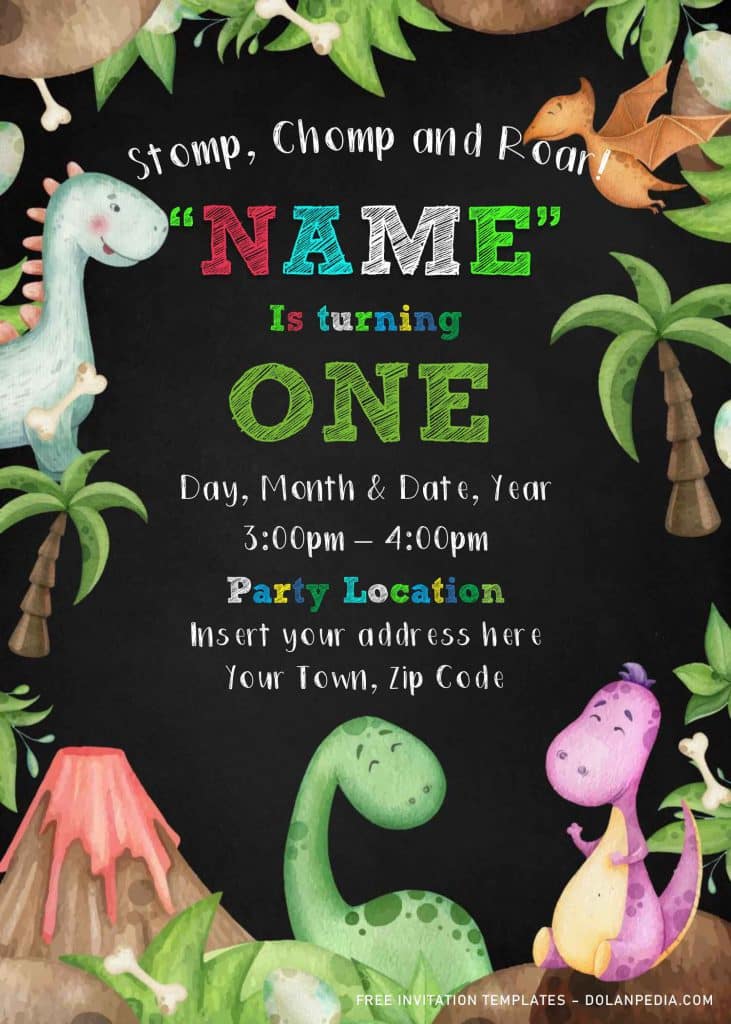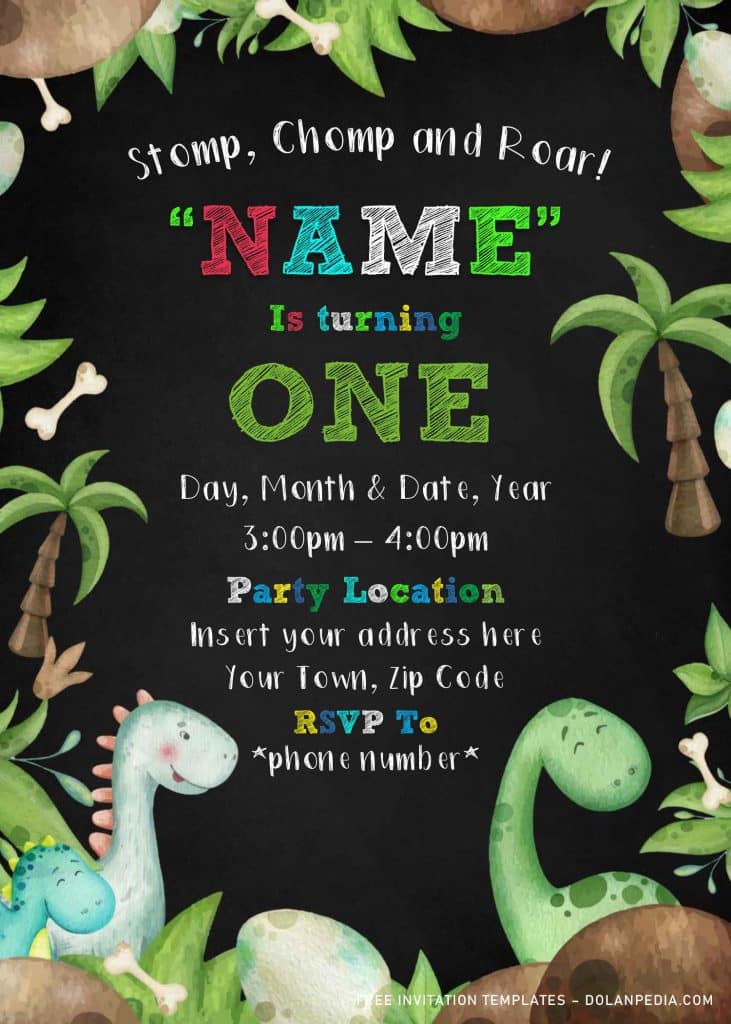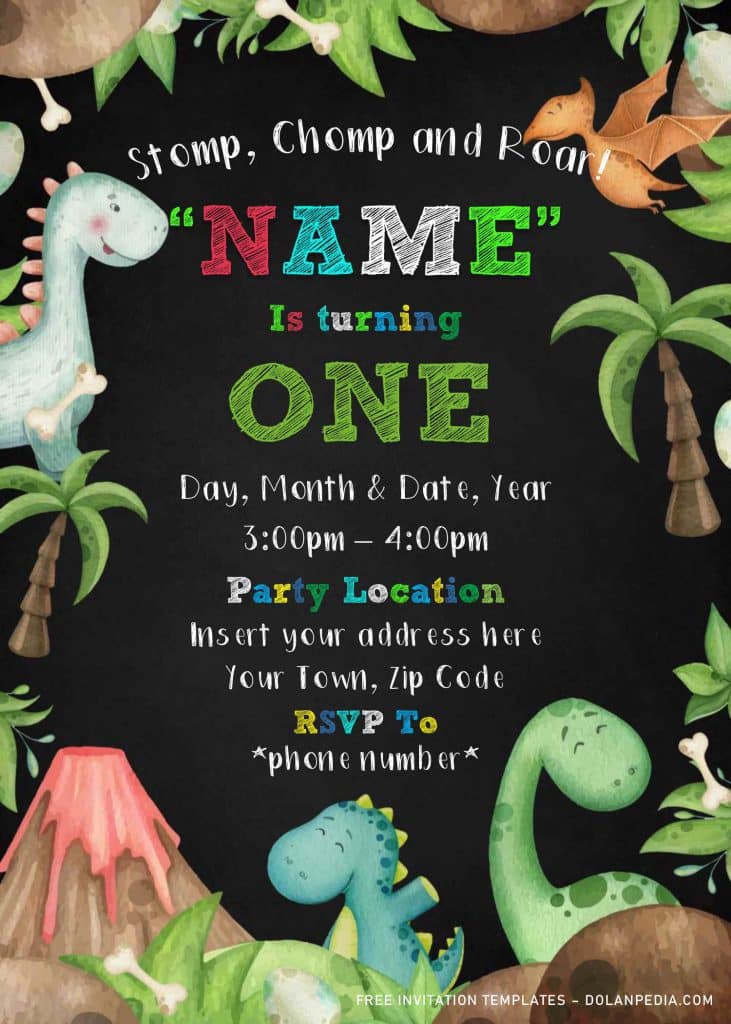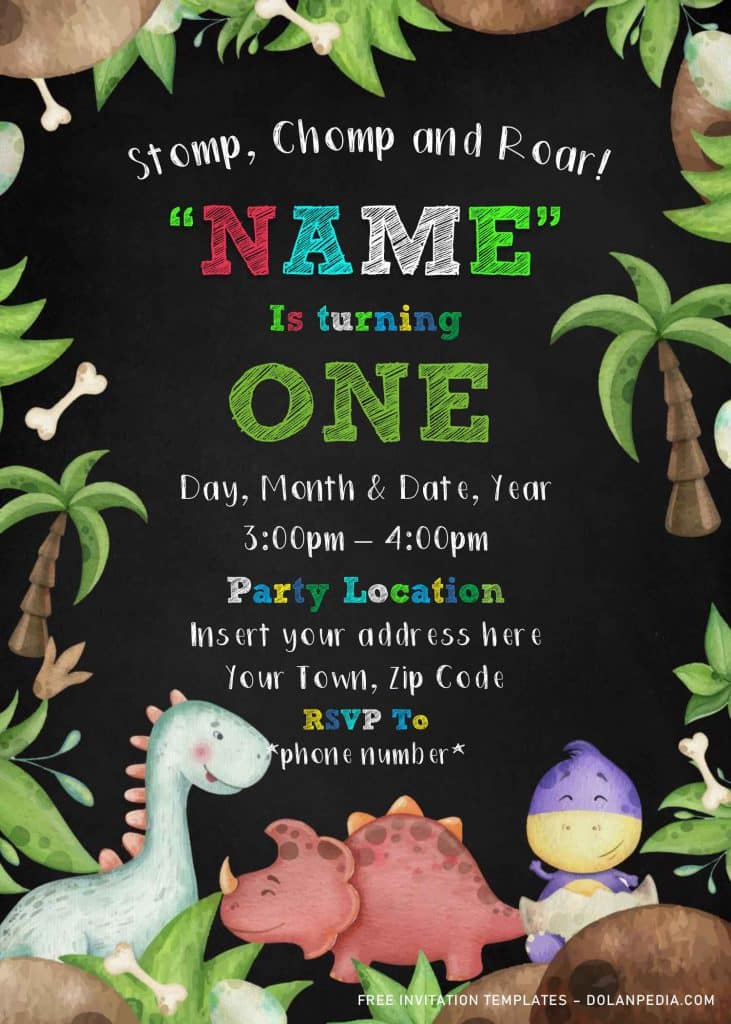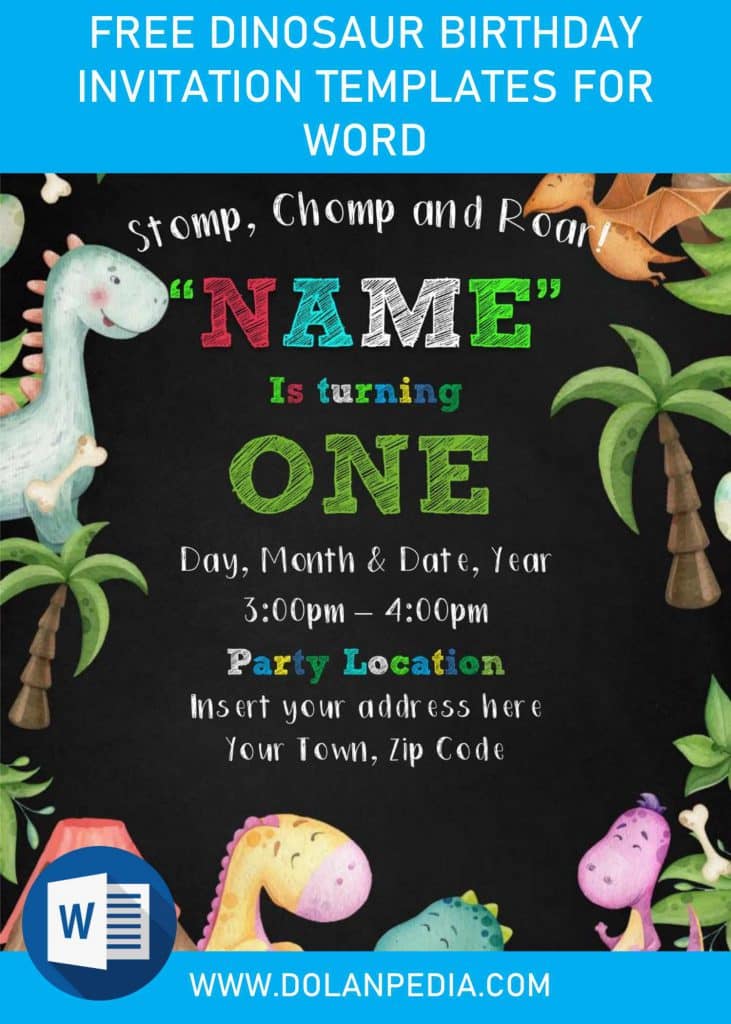 DOWNLOAD DINOSAUR BIRTHDAY INVITATION TEMPLATES HERE
Download Instructions
Click the download button (Above)
Google drive page will appear soon, once it shows the download button, click that button.
Locate where the template files are going to be placed in your device.
Tap "Enter" and now the download process will begin shortly.
Editing & Printing Tips
After you've done with the customization, you need to browse some information about which paper material that you're going to use.
Most people will use Card-stock paper as their material for their party invitations, but it's relatively expensive compared to other type of paper.
For value to performance, I'd like to suggest you to use Linen or Kraft paper, instead of using the Card-stock paper.