You can incorporate the following ideas while planning a birthday party for your kid in this Winter or maybe in the future. It's suitable for all ages, and I'm sure it will twice the fun! Ugly Sweater Birthday to delight your Christmas or Winter. It's always good to have it, since it's going to be a hit with the kids.
We have gathered a few inspirations and made our own version based on that. "Really?" Yeah. But don't get too excited, everyone, because if you know this design and other collection in this site is free, you could be speechless for a while.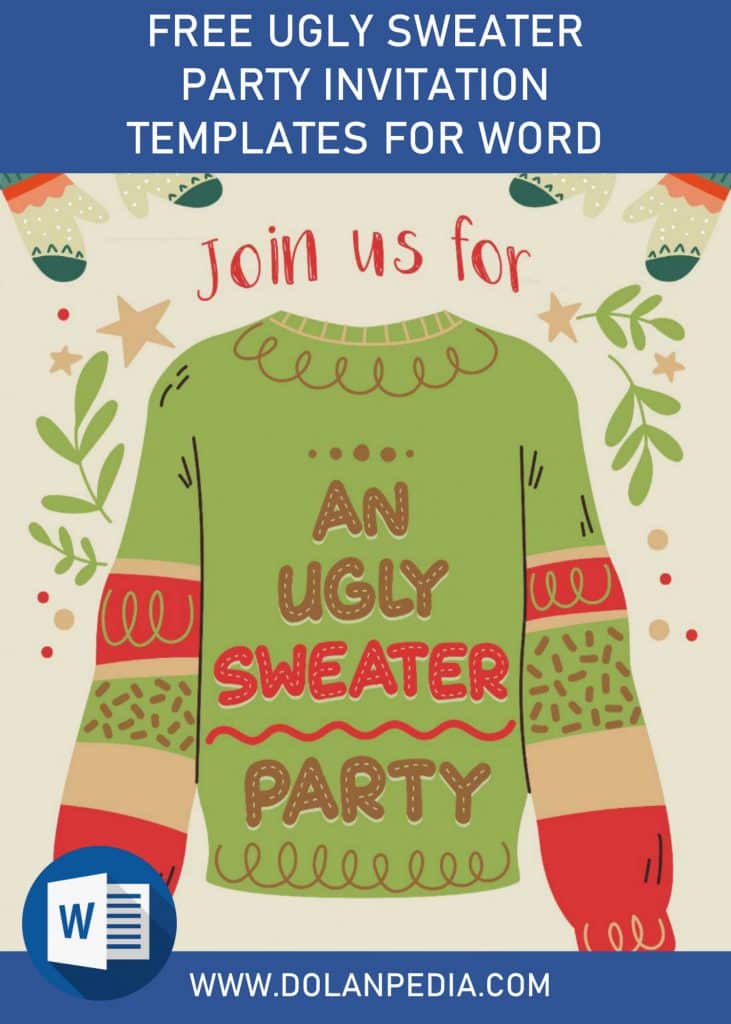 You can almost personalize everything in this template easily. Except the images or illustrations. I've made those decorations in Adobe Photoshop. I drew bunch of elements, such as cute and colorful typical Christmas Sweater, Christmas Ball, Leaves and much more. Btw, in exchange of not having an option to personalize the decoration, unless you got an extended hours of editing. Anyway, you can replace or modify the text whatever you want. I have written a few sample texts with cute style; you can take it or leave it. Our template is editable with Microsoft Word and I think it's easier enough for beginner to work with.
Don't forget to check out our beginner's guides down below which covered the basic guide of how to download our template and use it.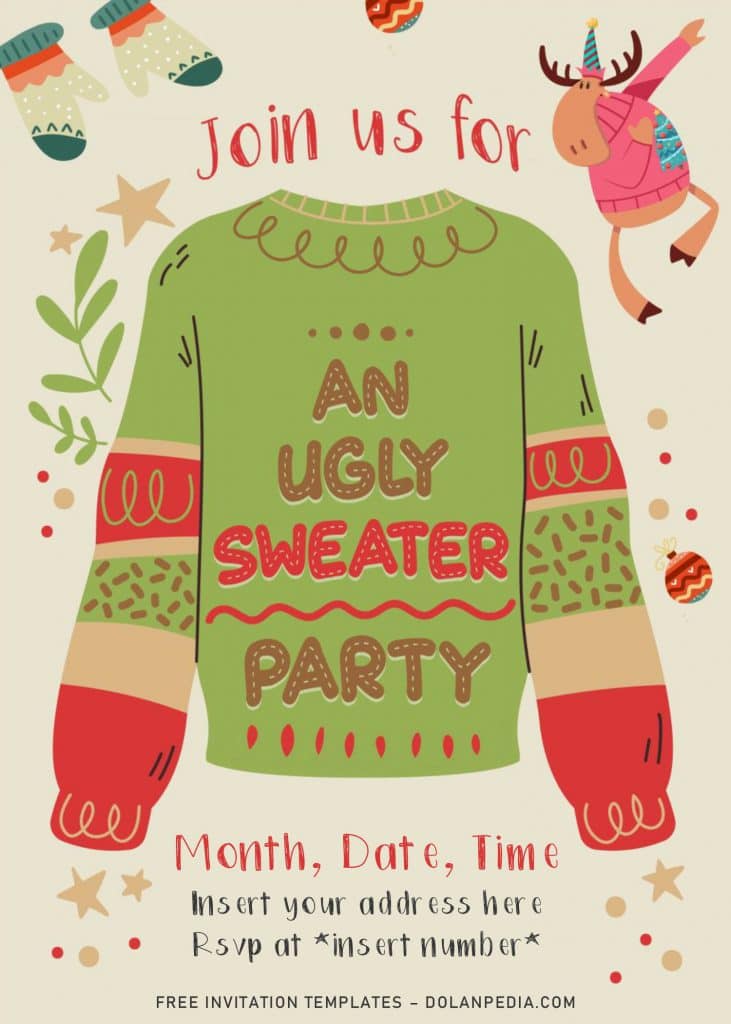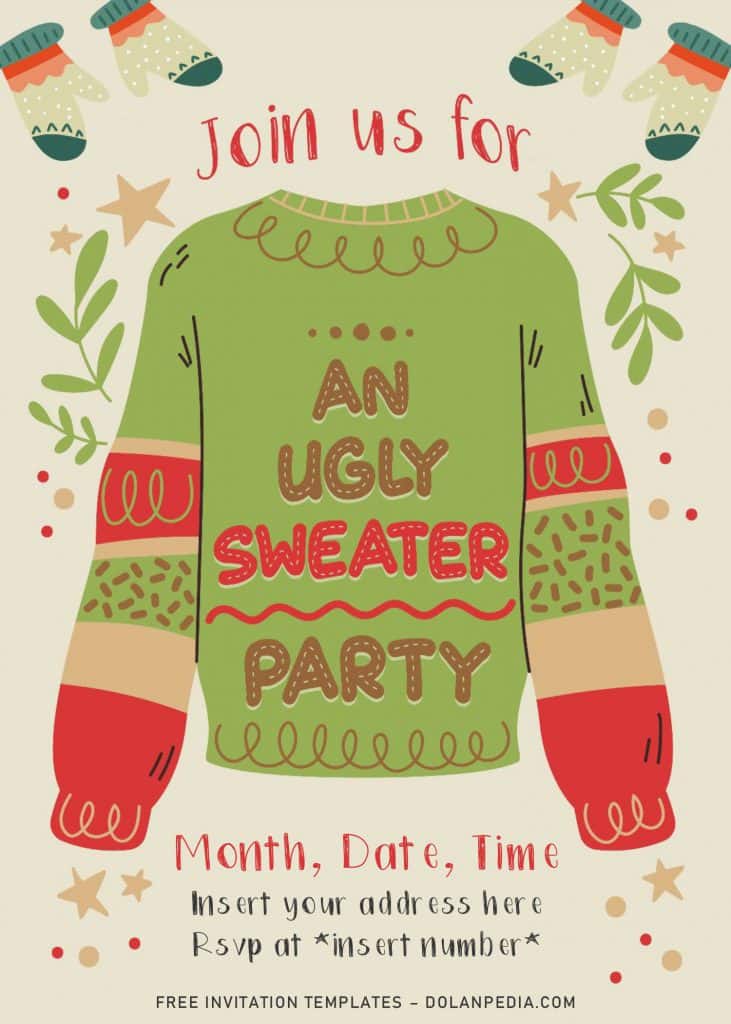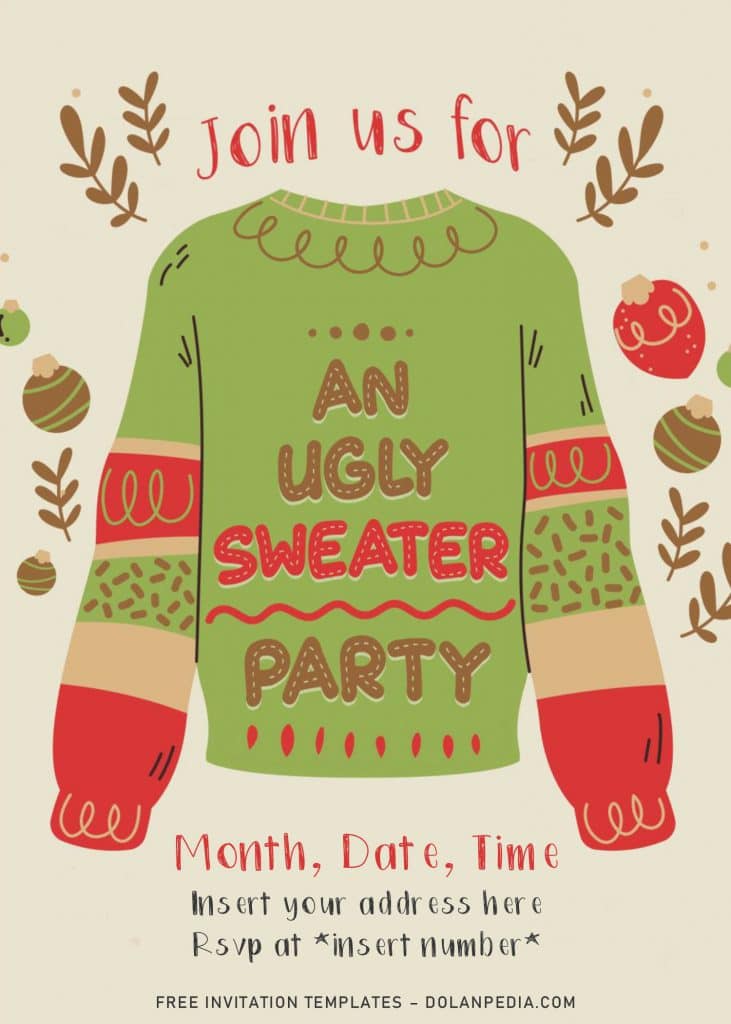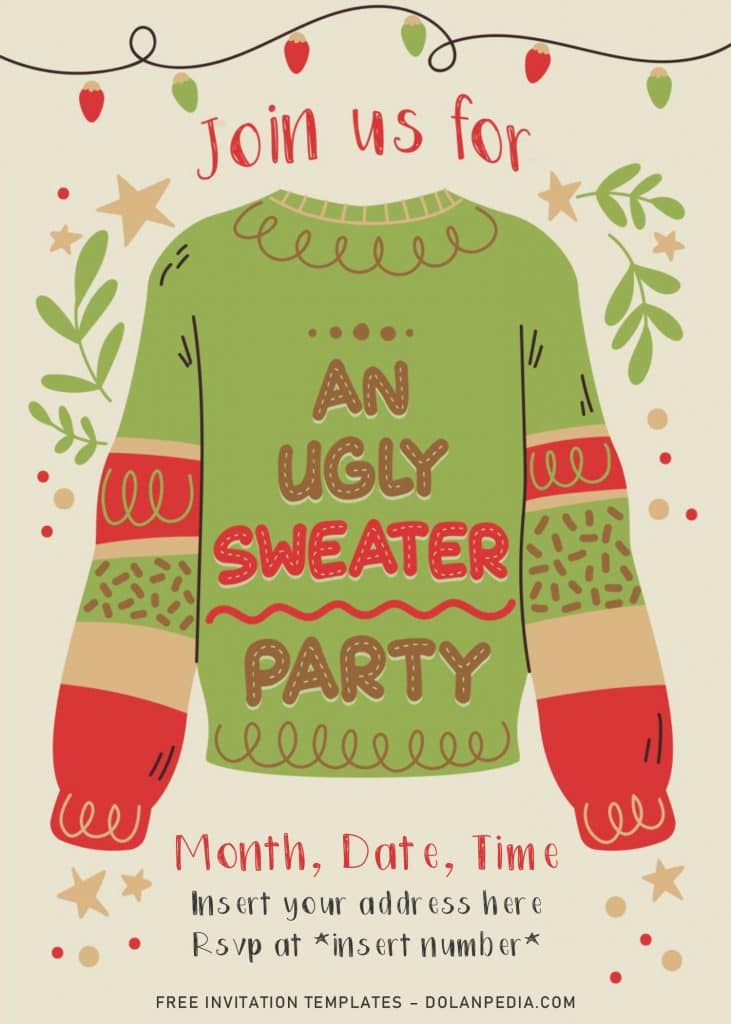 DOWNLOAD WINTER UGLY SWEATER DOCX HERE
Download Information
*Note: To provide easy-to-use & download, we decided to archive the file into Rar file. It's safe from virus and can be opened only with WinRar or Rar file opener (There are many of them and most of them are free).
To download this cutie Ugly Sweater Birthday-themed invitation card, you need to click the download button in above.
Your browser will open a new page and Google Drive page will appear.
To download the file, as you can see, there is another, download button and Drop-down arrow, click one of them to download our templates.