I truly captivated over this gorgeous pink Flamingo Birthday Party, it was my husband idea at first, but later on, I decided to take it more and more seriously, and whoops! It will mesmerize you for real. If your little girl had her birthday is coming, this fun and spunky flamingo invitation card could be matched with her personality perfectly!
Let's talk about "what do we offer in this lovely Flamingo themed card?", Actually, this template was inspired by one of Pink Panther's artworks, it's weird, isn't it? Hahaha. Who cares, right? Thus, I made this six beautiful card with gorgeous pink creatures; Flamingos, and all of them are editable with Microsoft Word.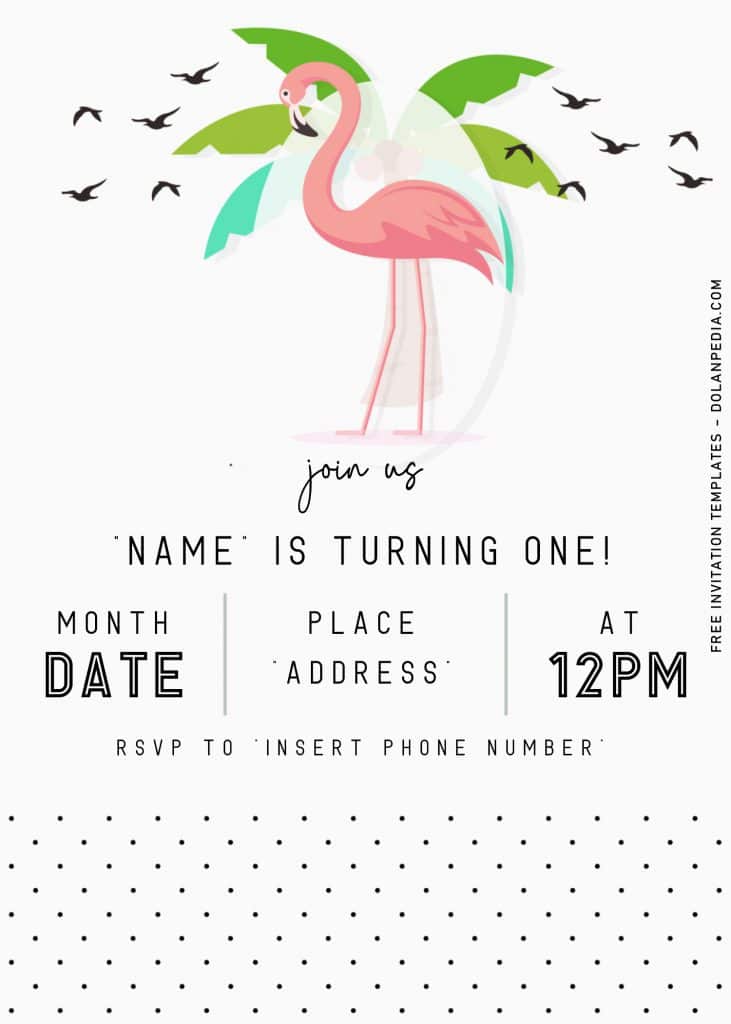 Featuring a gorgeous pink, dark gray, and solid white, which is the latest color trend in 2020, accented along with stunning botanical leaves and polka-dot pattern. Each cards will have their own unique Flamingo and poses. Right below each flamingo, there is the place for you to write or type your texts. Since it takes inspiration from these days style, I also used the same, or matching Modern typefaces or font-styles, so it looks flawlessly beautiful.
Don't forget to read the instruction on how to download and things what you need to do.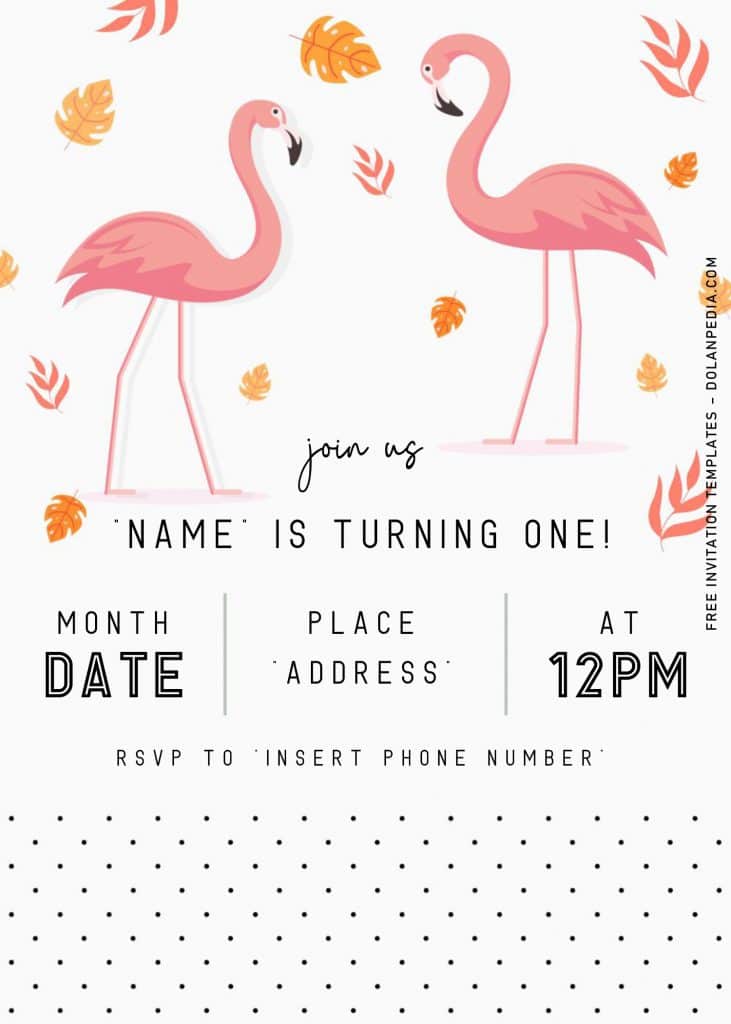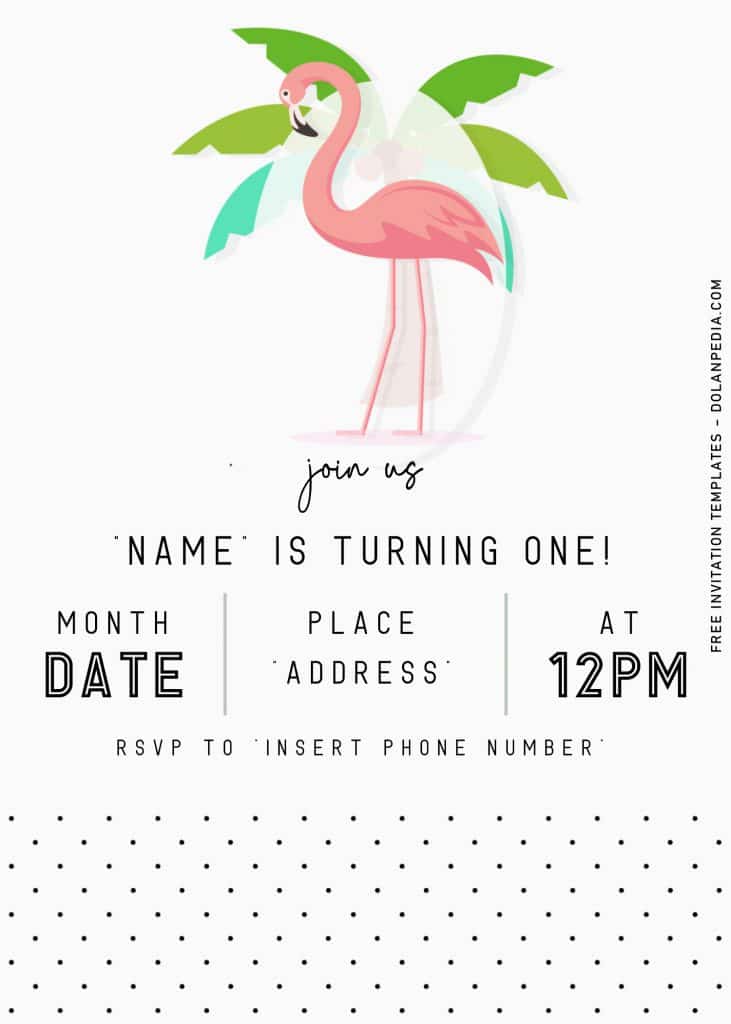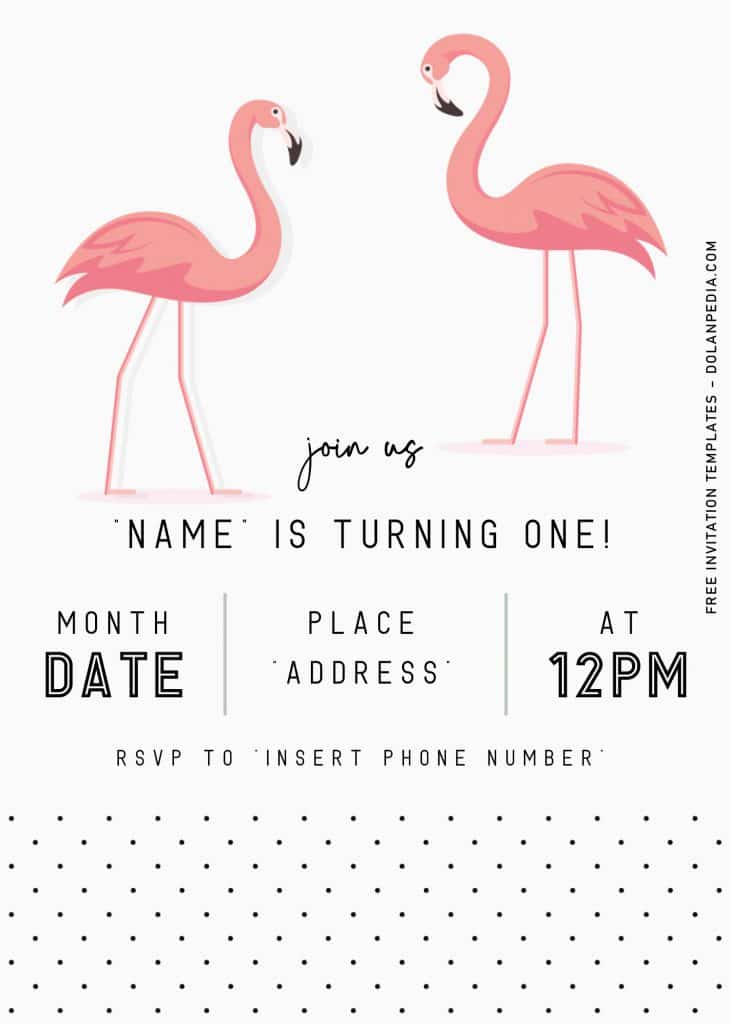 DOWNLOAD FLAMINGO BIRTHDAY TEMPLATES HERE
How to Download
Scroll up a bit and you will see the download button, click it.
Google drive page will appear soon, and once it's loaded, click "Blue" download button.
Locate where you want the file is going to be saved, or just leave it as it is and open it when the download is finished.
Tap Enter or click Save, it doesn't matter which one you're going to choose, or you can do it all at the same time, it's joke ?.
Additional Information
Don't forget to install all fonts that have been provided and placed inside the Fonts
Next, you need to insert your text with Microsoft Word. Take your time to avoid any mistakes, like mistyping. Always save your document after you do some changes, here is the quickest way to do that "Ctrl + S".