Let's make your dream comes true, by having this stunning invitation suite. Basically, this cards were requested by one my friend, earlier this year, and you already know the rest of the story, right? Unfortunately, she needs to delay her big day and moved it to last month. She only picked two of them, and I decided to use the rest, add other pairs of it, so I could share it to you through this article.
Mix your "party" with our latest free designs: Elegant Wedding invitation suite. The combination of canvas texture as the background design, gorgeous alphabets with floral decorations and elegant typography will make the perfect first impression when your guests open their invitation.
In addition, starting out from a couple months back, we have been providing our templates in Docx file, so it's doable for everyone. For beginner, use this chance to be familiar with "editing", since it's editable with Microsoft Word, and it's more than enough for you to also learn a bit of editing skills in the easiest way.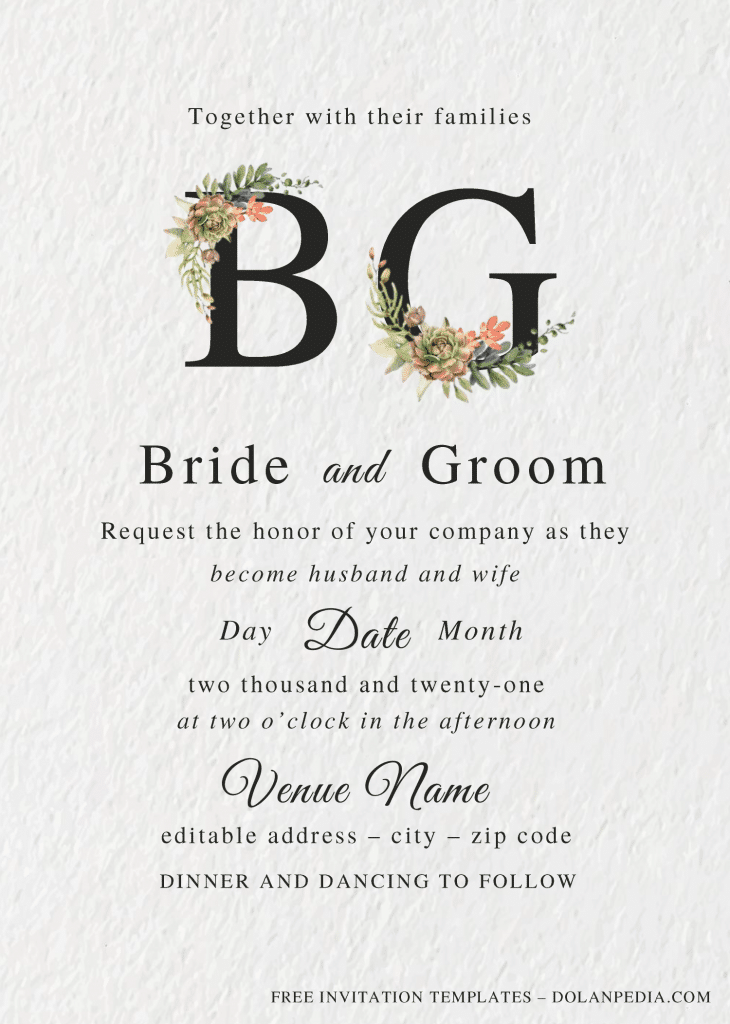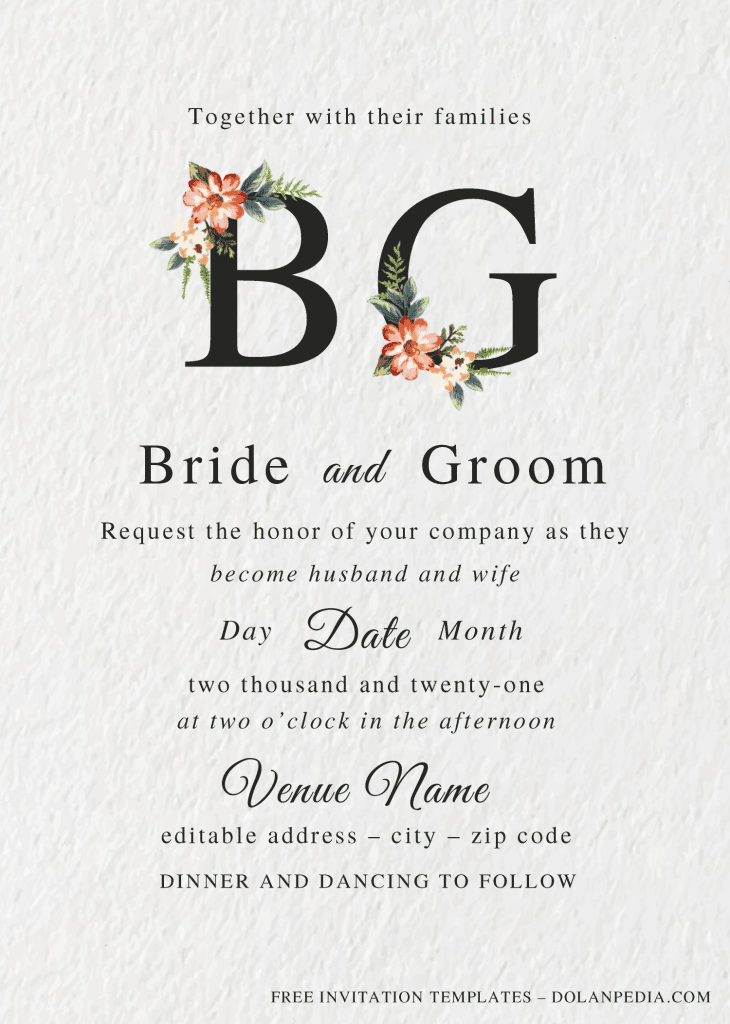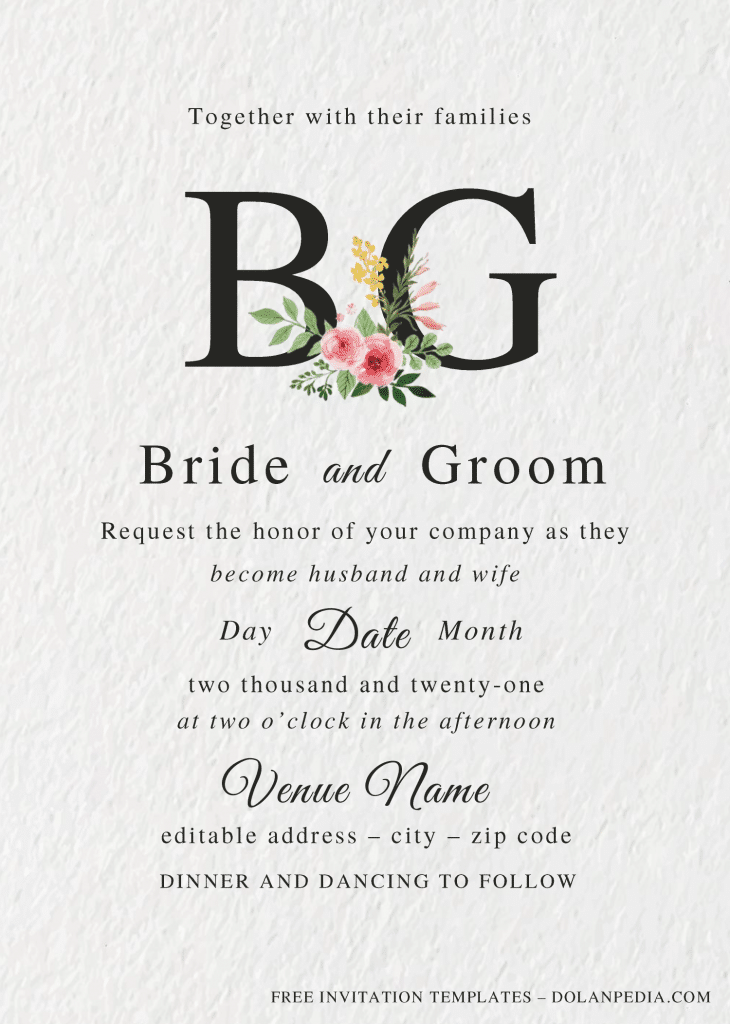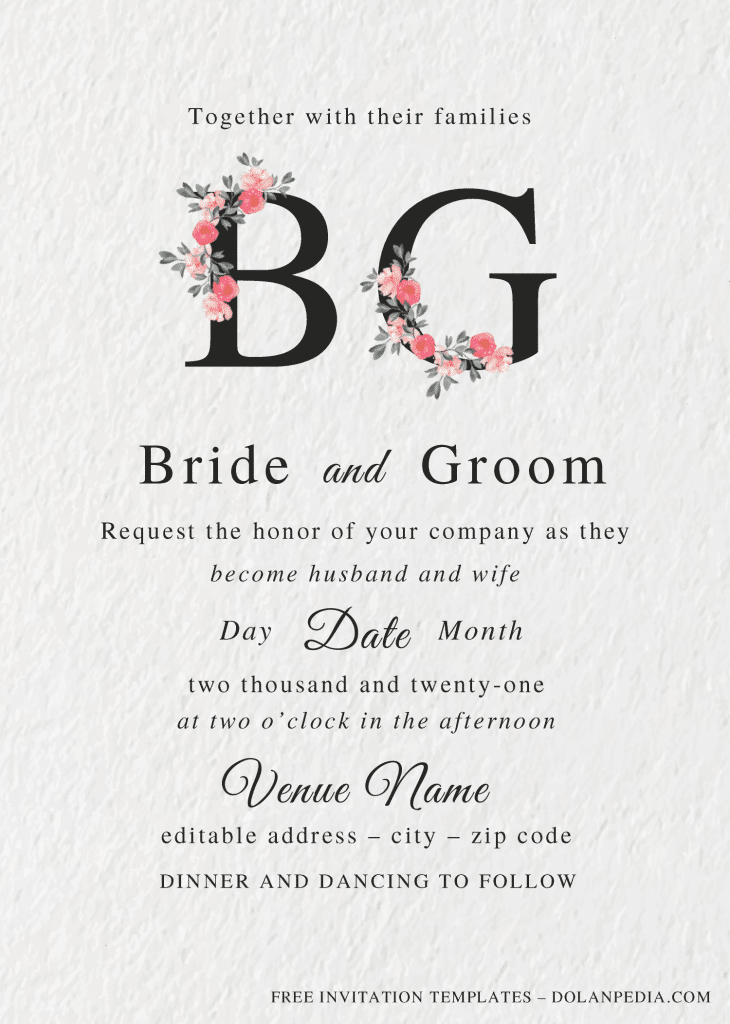 DOWNLOAD ELEGANT WEDDING DOCX HERE
How to Download
Click the download link above (Blue-highlighted text).
Wait for a second, and a new page should be appeared (G-drive Page)
All the files/materials were archived into single Rar file, for easy-to-access as you don't have to download each one of them.
Locate where the file will be saved in your device, and Tap "Enter" to start the download process.
Once the download is finished, don't forget to extract the file (Using WinRar) and install all the required fonts.
To customize the template, as I've mentioned it in above, you're going to need Microsoft Word. It ain't that hard, by the way. If the customization process is done, the next step would be finding information related to "What's the best material for Invitation Cards", because it depends on the purpose of making the cards, as well as your budget. If you ask me for a recommendation, I'd suggest you to pick Card-stock over the other, because it's clearly made for formal occasion like Wedding, Business, etc.