Glam parties are the most popular ones for girls of any age, so many women pick this concept as the décor for their parties. These are usually in white, blush pink and slight touch of sparkly gold. To support that, you also need stunning invitation card, well-designed layout and able to rock such boho chic and casual rustic theme.
As they are also extremely popular and actually pretty easy to deal with, in this article, I'll share a good ideas of how your invitation should be done, it was my personal opinion, btw. Ha-ha. anyway, let's see how it goes,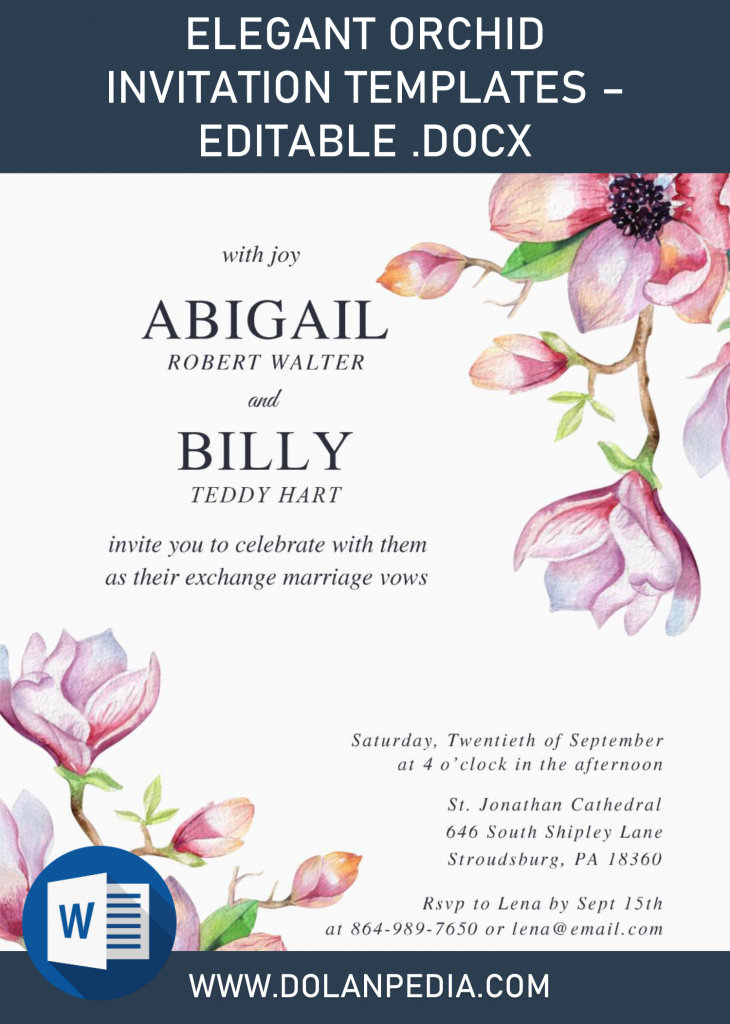 The whole design is undoubtedly flawless, for me, and thanks to my husband to come up with these gorgeous ideas and designs. It comes in six different designs and covered with neat Canvas Style background. For the décor, it looks so beautiful, despite the fact that you still need to maintain good proportion of white spaces for the wording, the "Orchid" graphics are able to stand out and sure, it will give you an authentic feels of how Chic style and Elegant meets and the result will amaze every guests you've invited.
Okay, what's your opinion about today's design? Was it good? Please write some of your thoughts through the comment box in down below. Well, before I'm off, I've wrote a couple of things that you need to do in short bullet-list down below.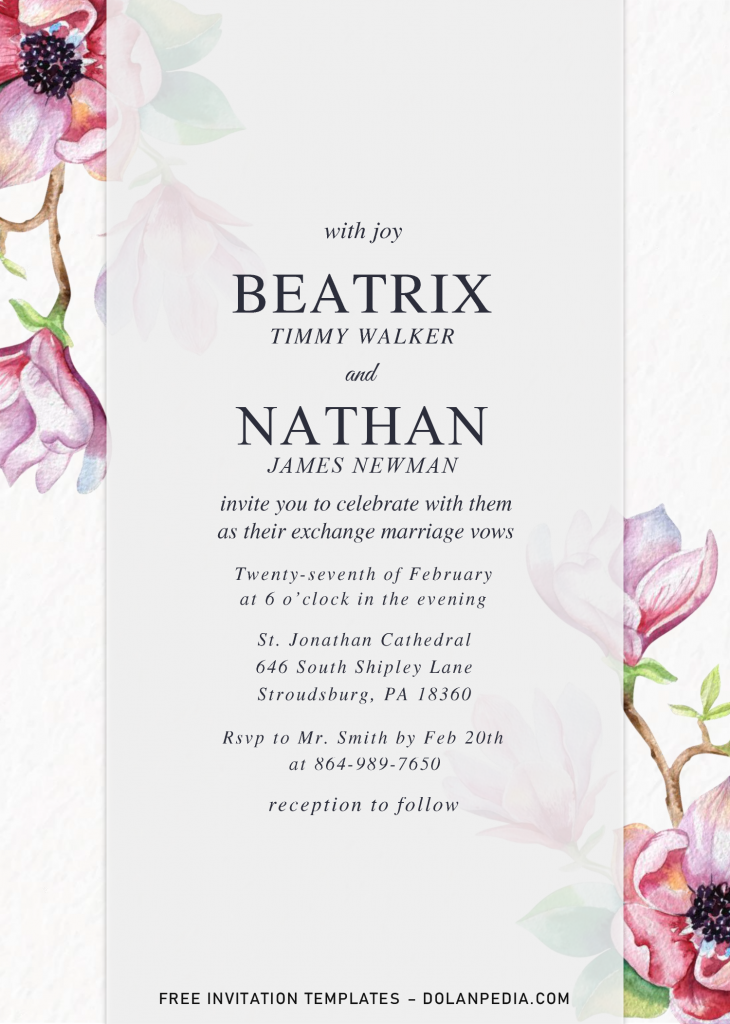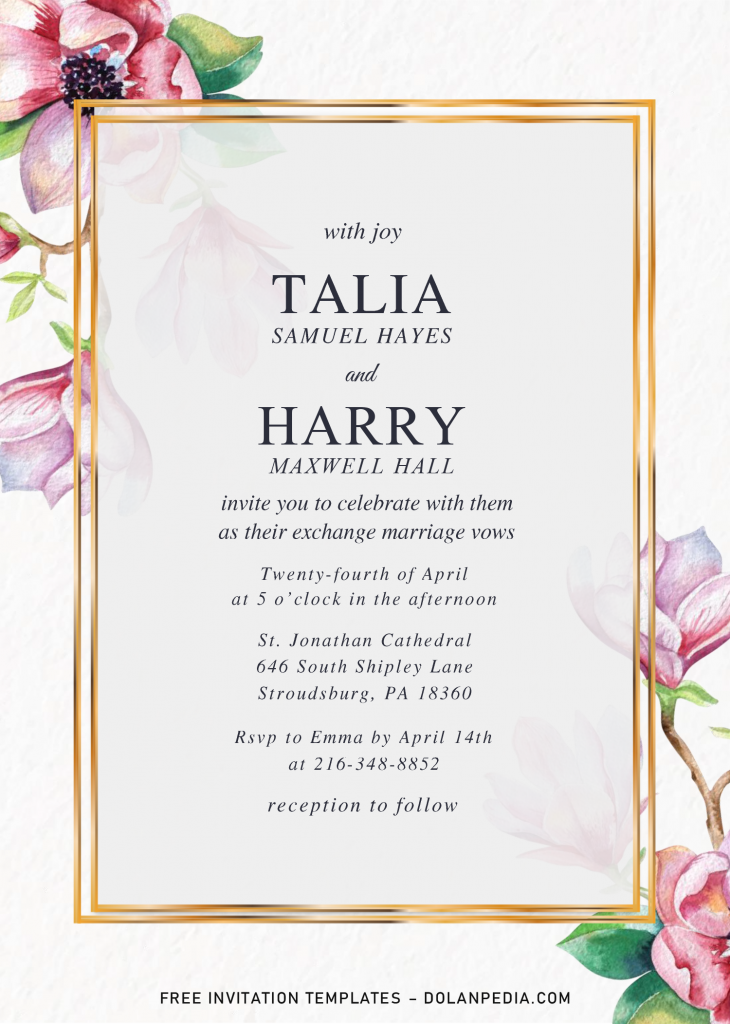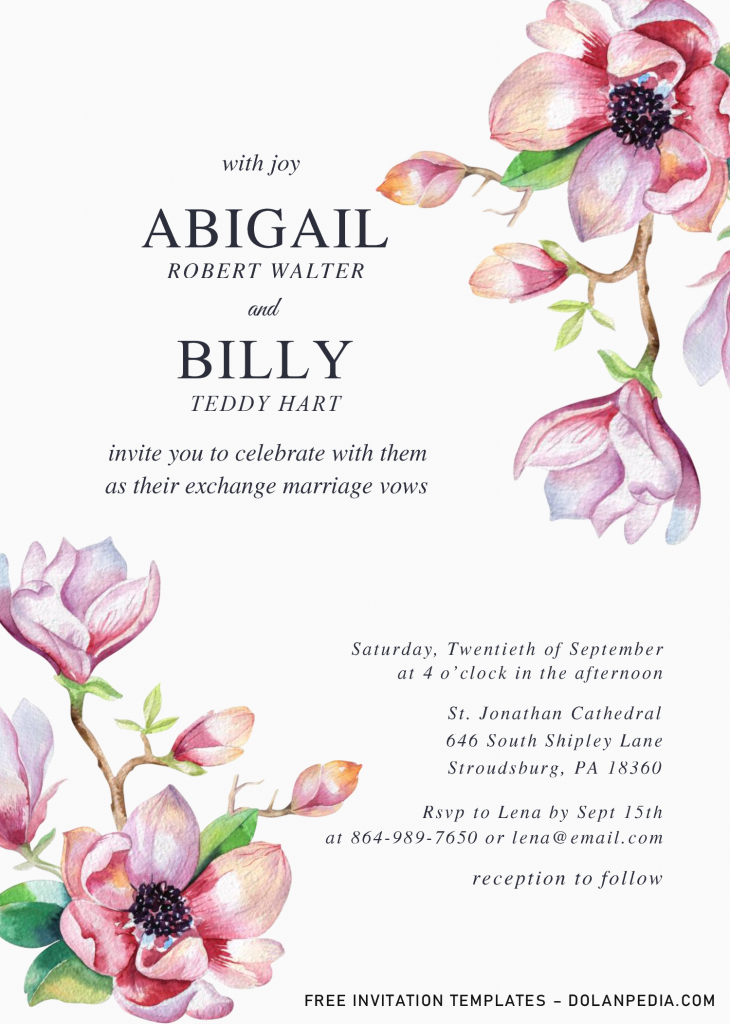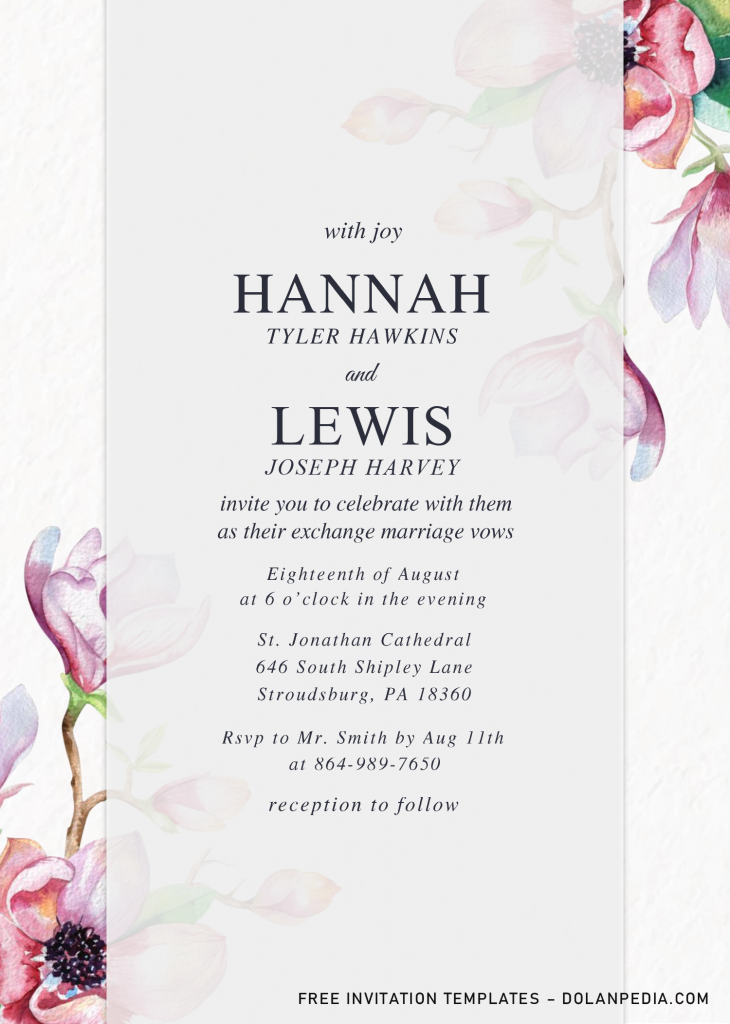 DOWNLOAD ELEGANT ORCHID TEMPLATES HERE
Here are few things you need to do
All templates and materials (Fonts) were included in the package and archived into Rar file, to provide easy-to-download and safe from any virus injection.
Okay, then now download the template by clicking the download button placed above.
Soon after you clicked that, you will be directed to and landed on Google Drive page, you will see our template in Rar file, Click Download and
Edit and insert your text with Microsoft Word 2007 or above. It'd recommend the 2019 version, as it's packed with more enhanced tools, such as "Selection Pane" which is very useful for editing.
Last but not the least, print it on 5×7 Card-stock paper.
Note: Don't bother to ask me if you get any problems or have questions.