Hello, everyone, what's your plan today? I hope everything will be run smoothly and don't forget to start our day with smile on our face. Okay, in this lovely sunny day, I'll bring a great collection of mine, which is the latest in our design board, it's called as Dusty Blue Roses. Let's have a look at these, together.
"Blue roses represent mystery, the impossible, or the unattainable." (fifty flower). Give a blue rose to someone and you are saying "you are extraordinarily wonderful and unique." Blue roses are perfect for the woman who marches to the beat of her own drum, so it's perfect for celebrating and showering mommy-to-be who have been fighting for almost 10 months long.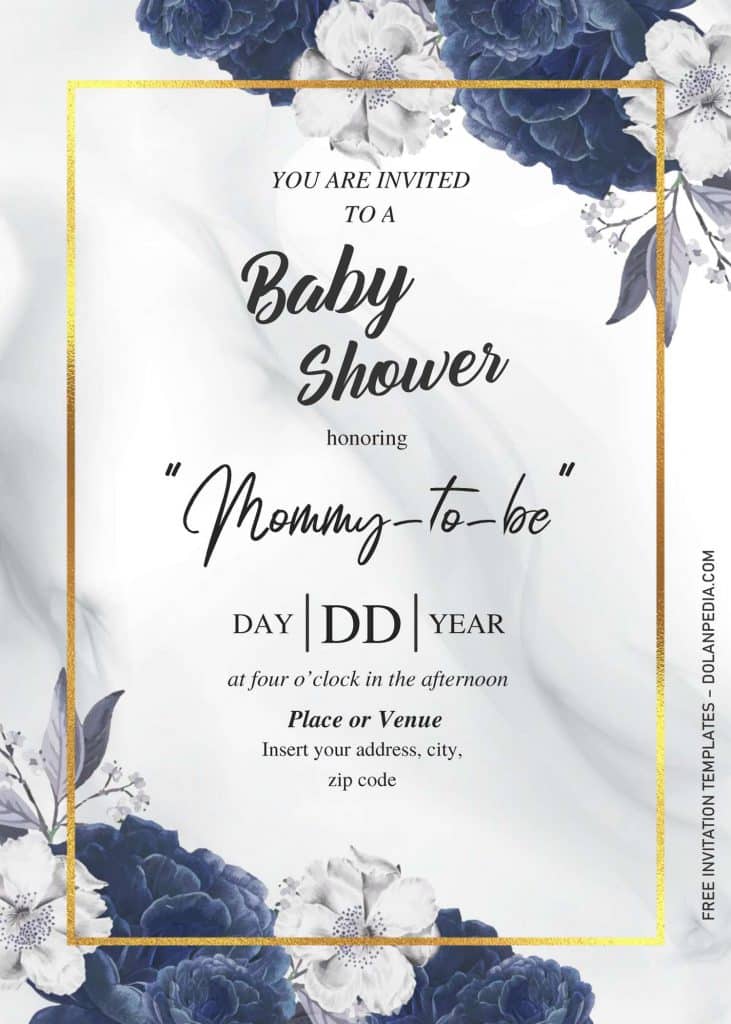 This stunning template was requested by one of my friend from college. It was for her bridal shower, and with her permission and some modification and another mix-match to suit with this year's style. For example, I put beautiful solid white background with brush paint element, Dazzling Gold text frame design, and last but not least, you will also get beautiful Roses, in dusty blue color and watercolor style on each corner surrounding your party information.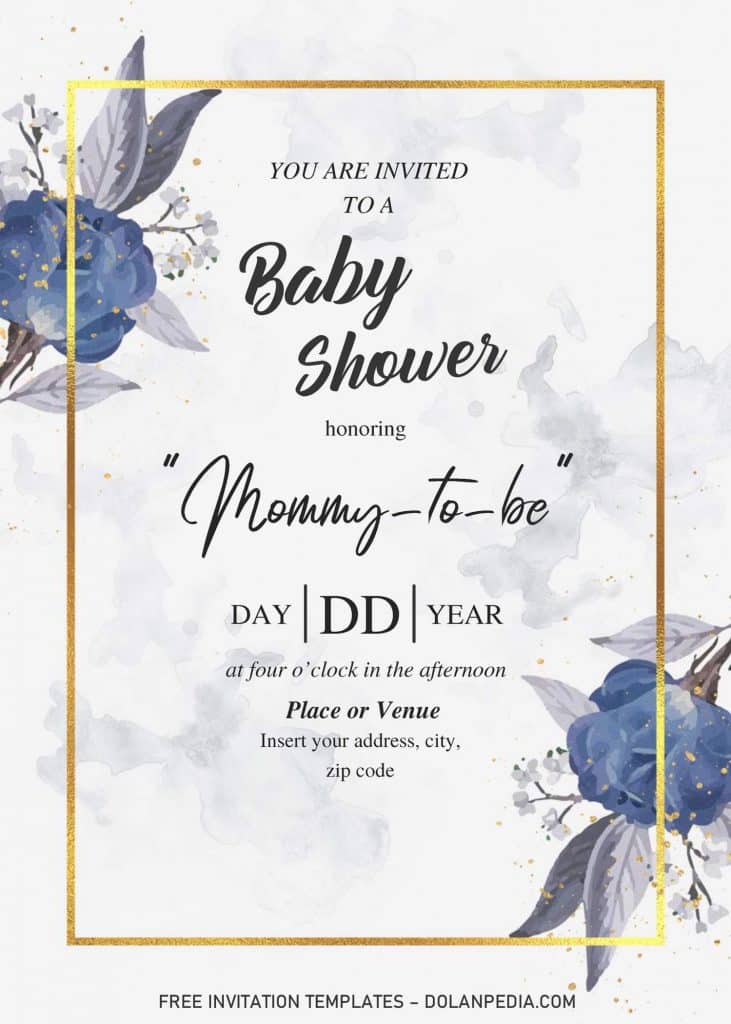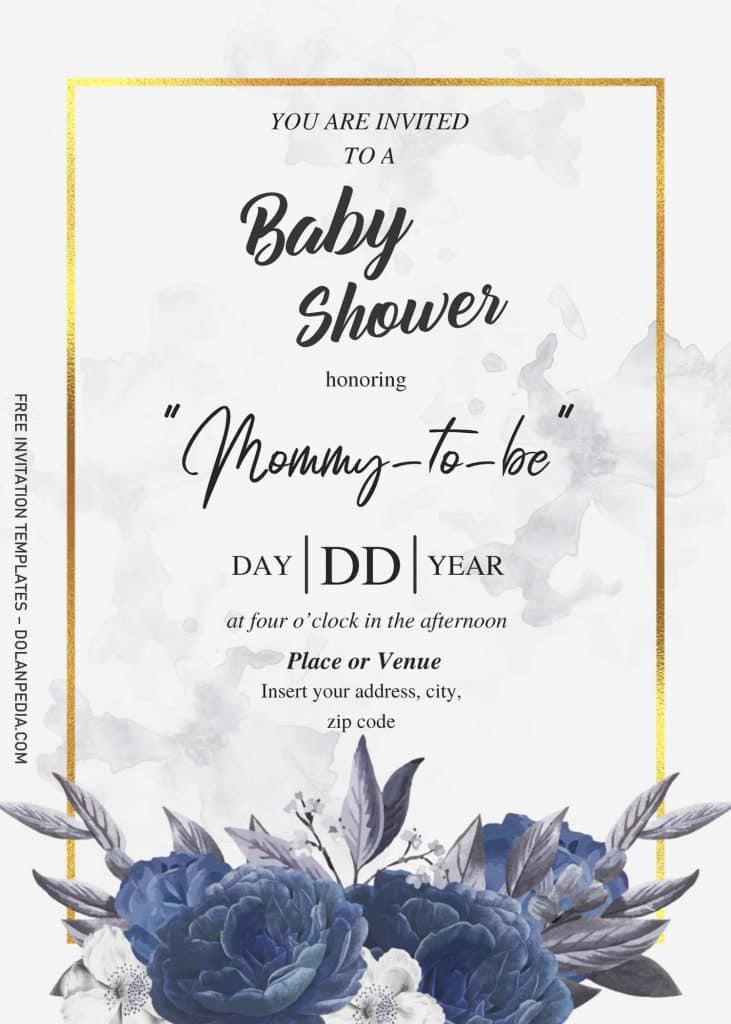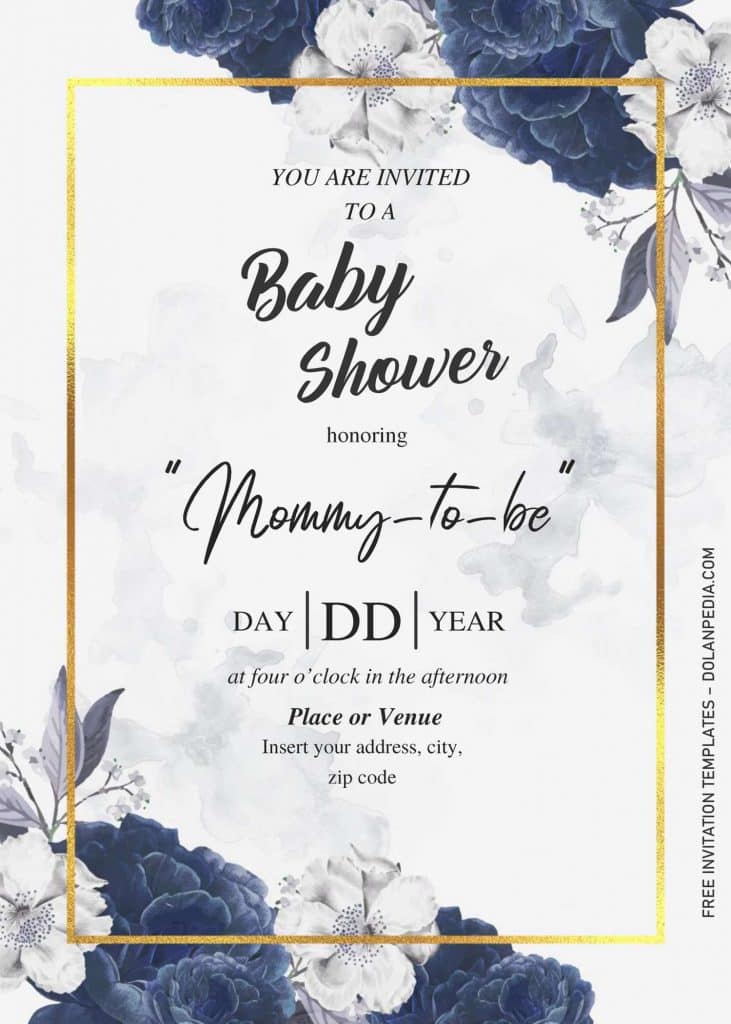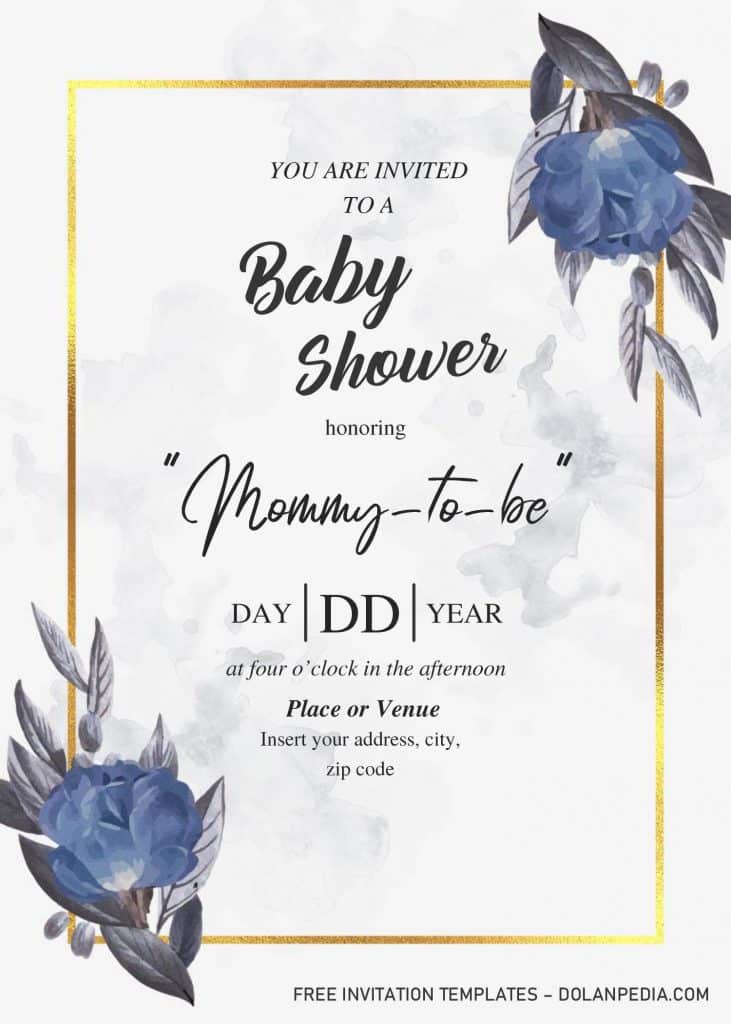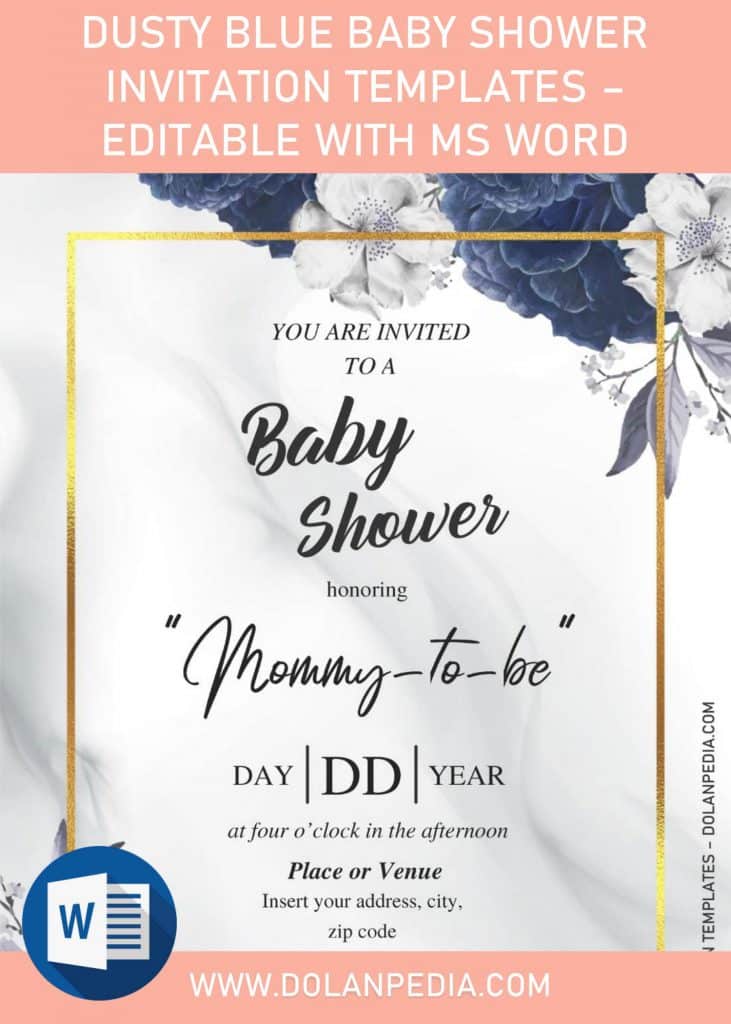 Instructions
Download
Click the provided download link above this instruction.
You will be directed to Google Drive page, so no-need to worry.
As soon as you reached that page, you will see the file has Rar file-extension, I've gathered it into single file, so you don't need to manually click every single of them.
Click that "Red" download button and tap "Enter" to start.
Editing & Printing
Before you begun editing the template, you need to install all of the fonts inside the "Fonts" folder.
Then open the file with Ms. Word since it's editable with Ms. Word.
(Please Note)

Before you print the file, go find some information about Printing Paper that suit your needs as well as your current budget.
If you don't mind with spending a little extra bucks, then go pick the "Card-stock" paper. This paper is good all-rounder for any occasions, especially for this type of occasion.