If your little princess loves to dance like Cinderella, sing along with Ariel, and dreaming to have Candle, which can talk to her like Belle, she will love a Disney Princess birthday party, for sure! You can throw an enchanting party worthy of Prince Charming with our Disney Princess Party Ideas! Our ideas below will help you celebrate your little daughter's birthday with fun!
Here you can have these adorable invitation card for free.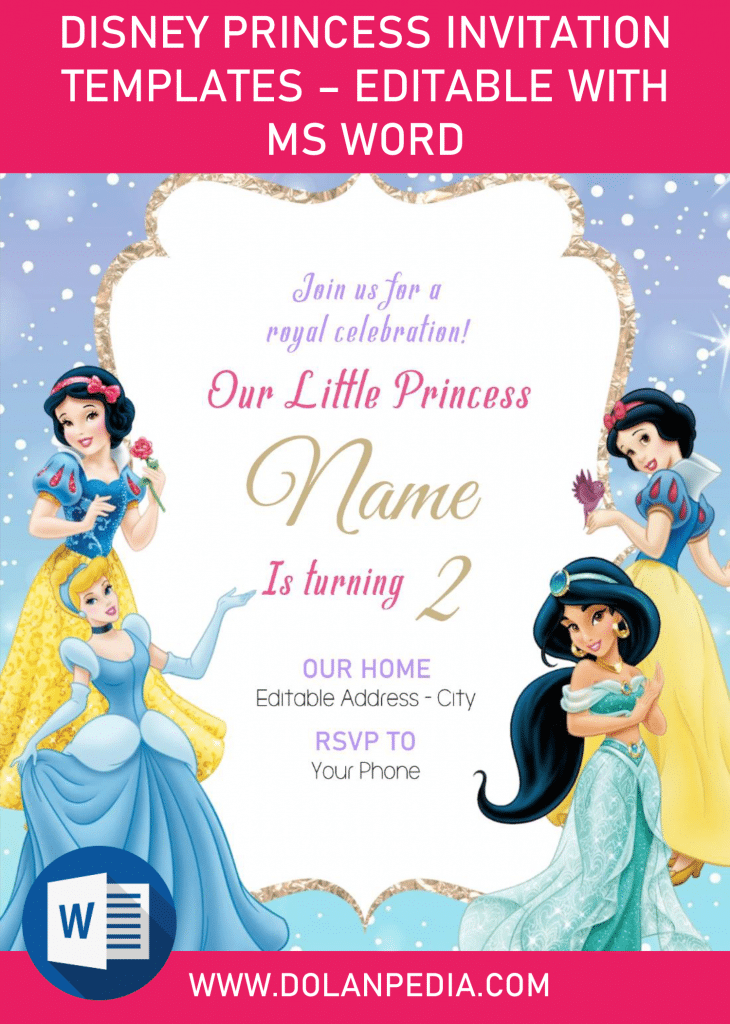 Disney Princess invitation card. This cute card will have everything you need, and you'll not only get one, but six different design, and all of them were coming with Docx file-format. Easy to use & customize, as it's editable with Ms. Word.
Today's special was designed in landscape orientation, it has gorgeous background design, which consists of Blue-Sky layer, and sprinkled with dazzling Snowflakes, so you got it Shining, Shimmering, Splendid. On top of them, there will be custom-made bracket frame, covered up with Glitter Pink texture and surrounded with bunch of beautiful princesses from Disney, such as Cinderella, Snow White, Jasmine, and so forth.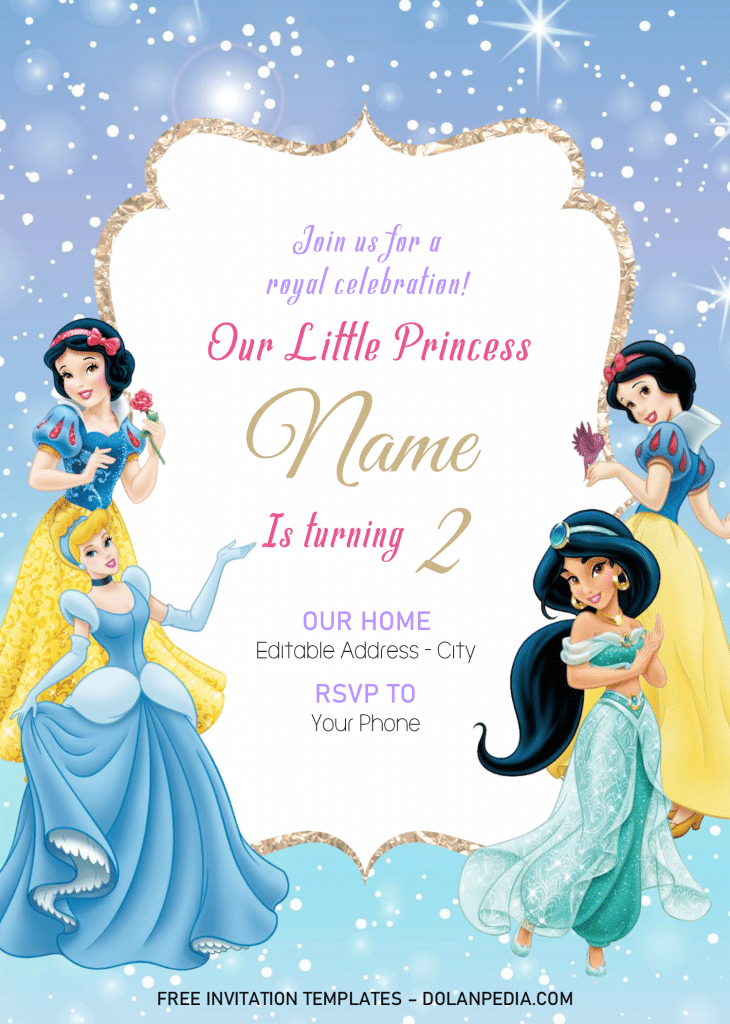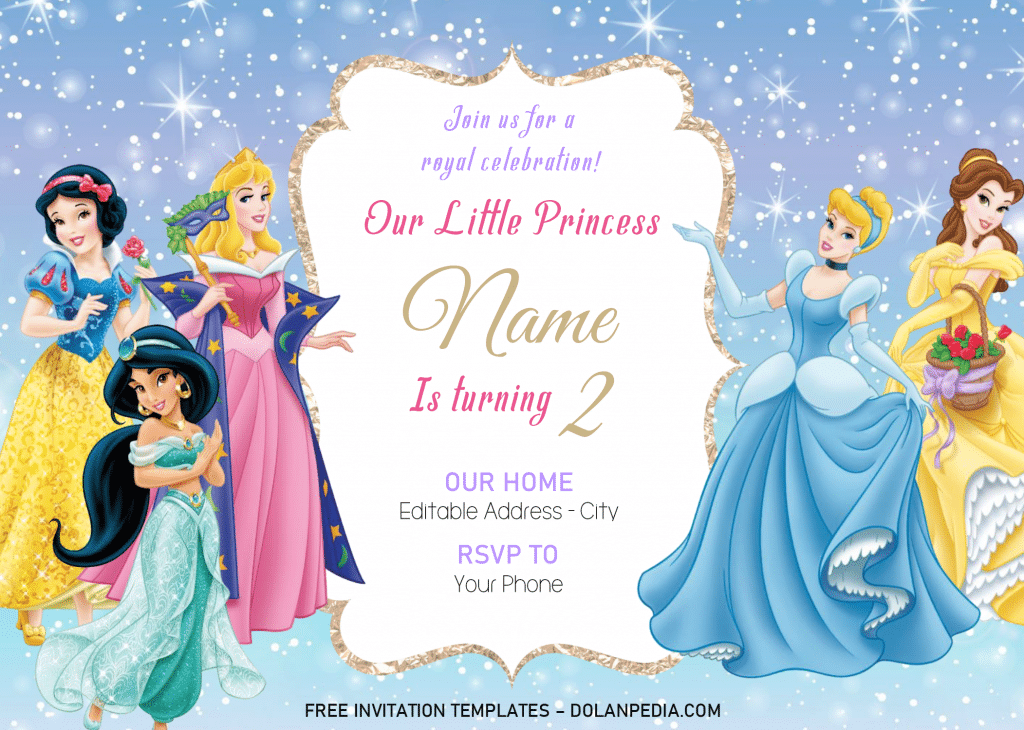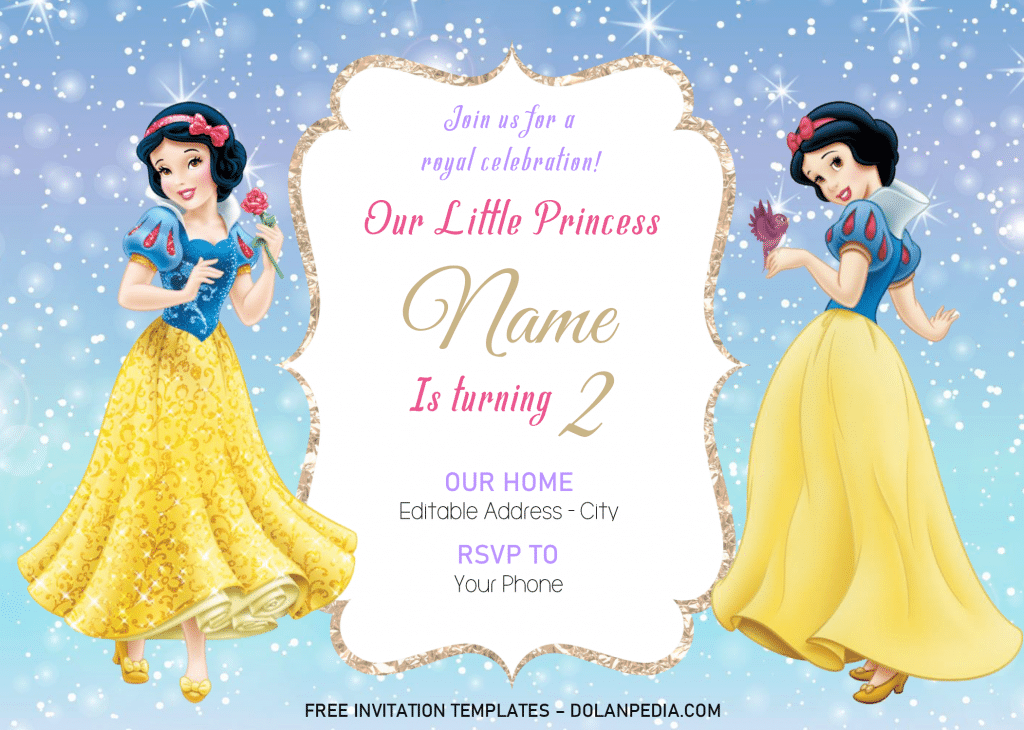 DOWNLOAD DISNEY PRINCESS TEMPLATES HERE
All texts inside the bracket frame are editable, and because it comes in Docx file-format, I'm pretty sure that most of you can do that with ease. You can either replace it directly or sure you can add another one, everything is made possible because this day, Microsoft Word also has pretty good features, like "Selection Pane" and bunch of effects that can be applicable to any texts and pictures.
How to Download
We stored all of our templates in Google drive, so you need to gain access to our G-drive. By clicking the download button (Above), you can get the access quickly and easily.
Once you clicked that, you will be directed to Google drive page, don't worry, it's 100% safe from virus.
If your browser had already opened that page, Download > press/tap Enter to start the download process.