Since its first release, for me, Coco could stand out among the rest. Do you know how? For me, it's a little bit strange, because we're always getting used to with "Dream Land" that Disney have always intended to. But with the release of Coco film in 2017, it's like a fresh air to the Disney's collections. Since it features gorgeous and awesome Mexican inspired elements.
Maybe one of you always had a dream to have something like "Cinco de mayo" party, for your kids maybe. If you do have that in mind, this following Coco themed birthday party is all you need!
On the left side of the card, you will get a pretty big picture frame, insert your kid's photo right there, so everyone can see how your kids is waiting them to come at his/her party. For the background, since it's somehow related to "Mexican" themed party, I used almost every element that I could possibly get and gather it to form a super-awesome pattern for its background design.
On the right side of the card, there is a frame or you can call it as "Bracket frame", that frame will work as the "frame" to accommodate all your party information, it has black colored background, so it has matching-matching color scheme and could stand out if you can pair it with Bright font colors.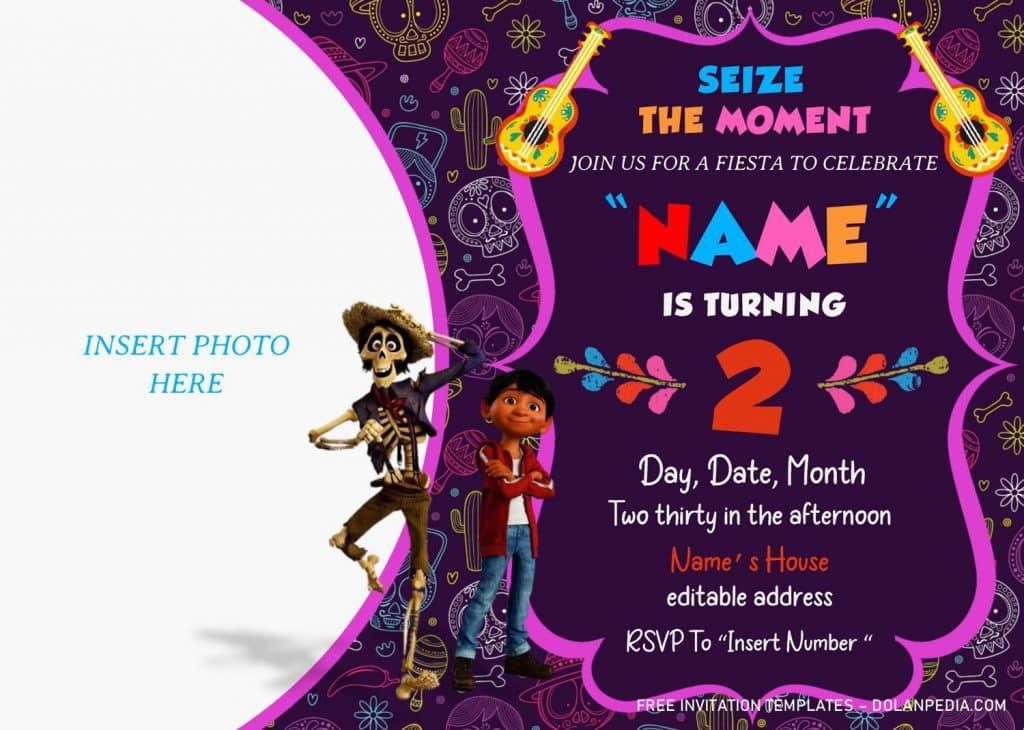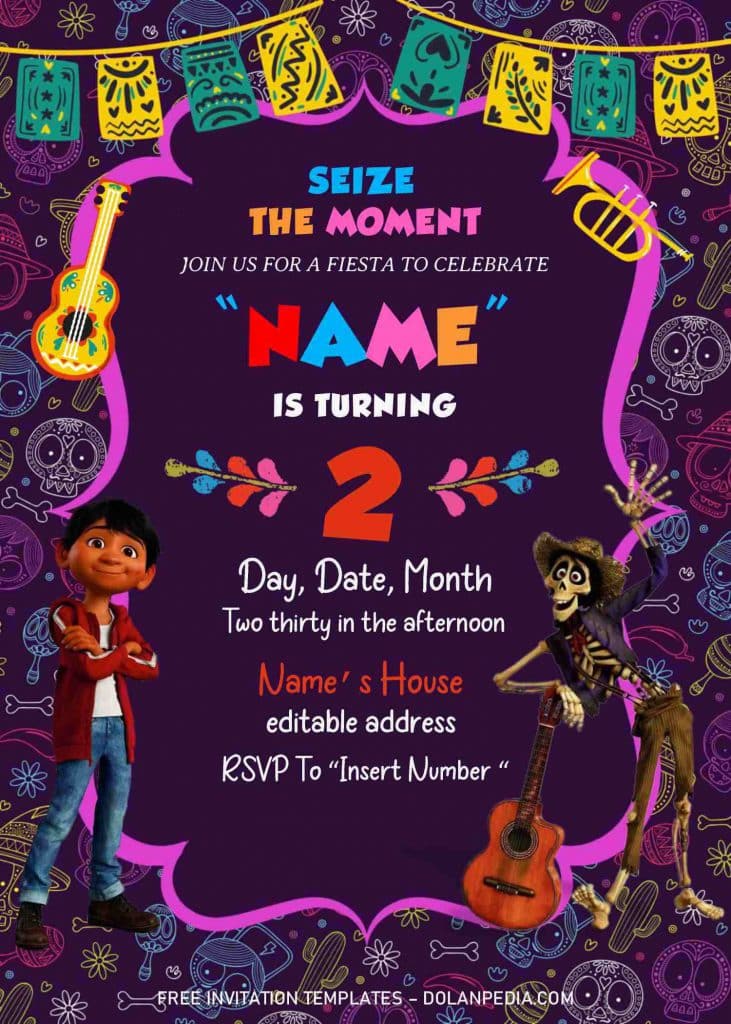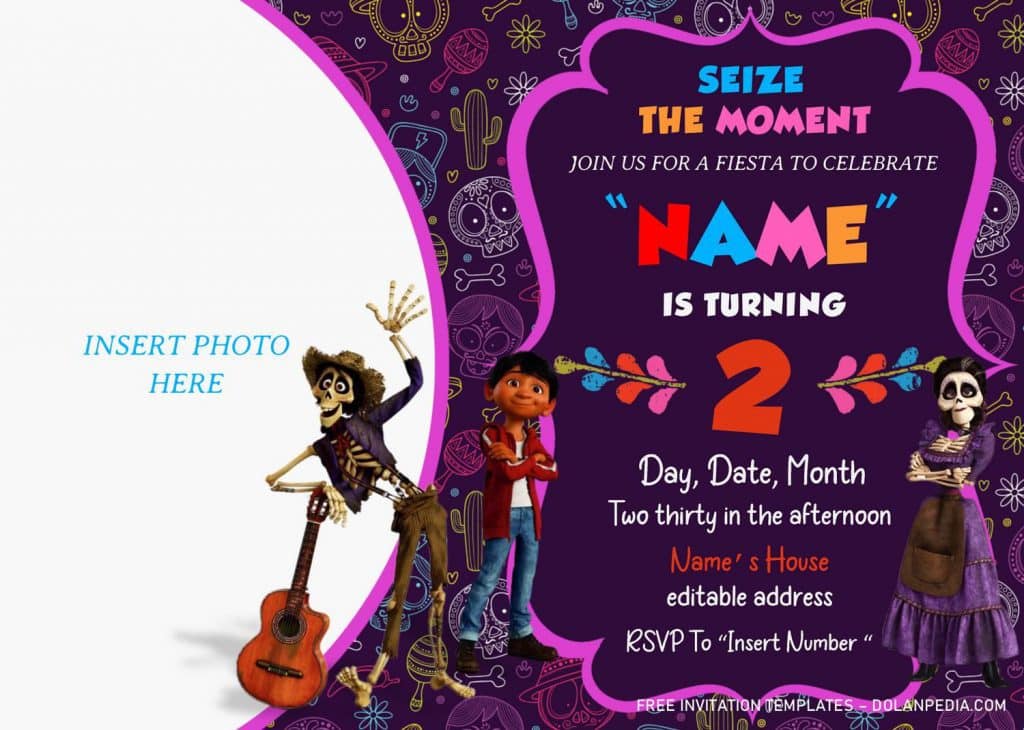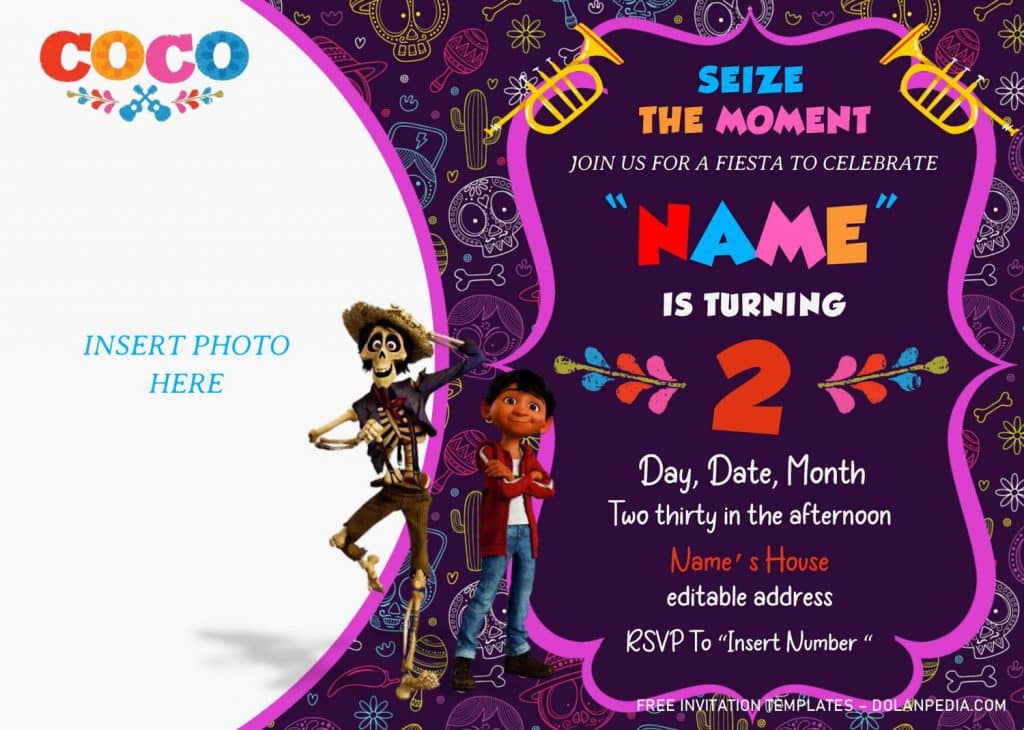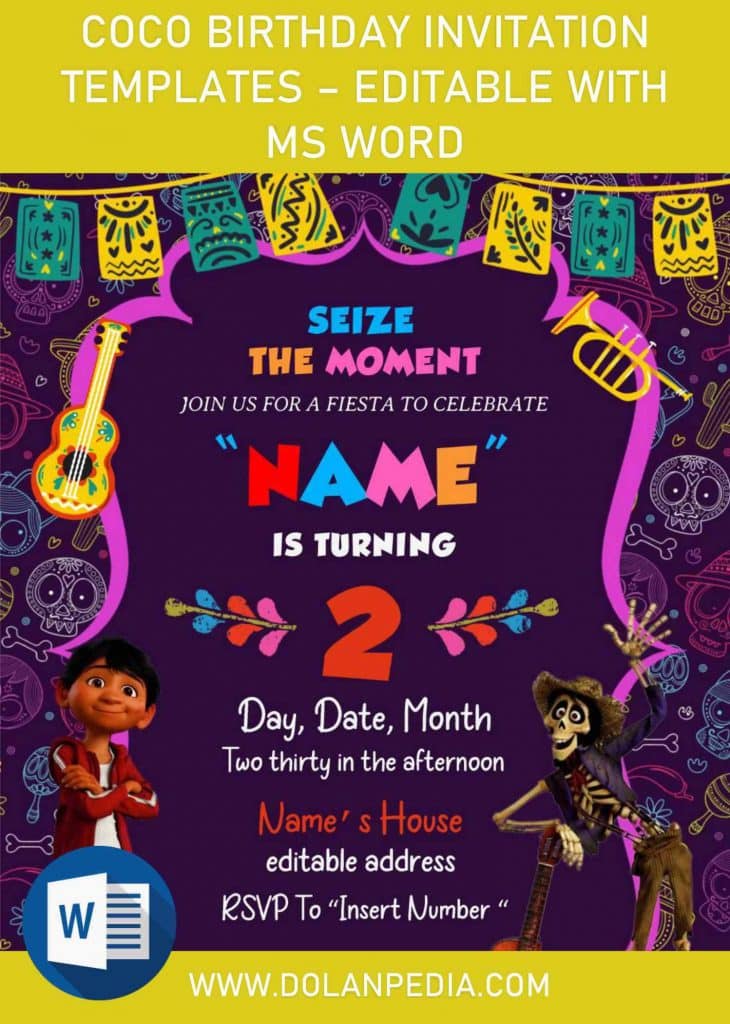 DOWNLOAD COCO BIRTHDAY TEMPLATES HERE
How it works?
Download the file (Template)

The download button is placed above this instructions
Click that and you will be directed to Google Drive, where the file has been stored.
It's Rar file, so once the download is finished, unpack the file with WinRar or sort of.
To download, click download and tap Enter to start.

Edit the template and insert your party information.

You're going to need Microsoft Word 2007 version or above.
Now insert your information.
If you done with it, don't forget to save and if it's possible, you don't have to close it, as we need this app to print the template.

Printing

Print the file/templates on 5×7 Card-stock paper.
To print the file, open your Ms. Word > Go to File > Print > Fill all the settings > Print.