This invitation card can be used for numerous events, but for today, we're going to show you how it looks when you use it for Wedding. Since it's editable with Microsoft Word, the individual elements can be arranged to match your desire.
The main element of this design is "Monogram", monogram itself is a motif of two or more letters, typically a person's initials, usually interwoven or otherwise combined in a decorative design, such as design for Wedding invitation card and for company's logo. See below, and you are going to see it in minimalistic and fresh design.
Do you see the "X" at the top? That's the place where you can write both of you and your future-husband's initials (It could be from the top to the both, or from right side to the left side). Below that, I wrote a sample for you, a sample of how your party information is going to be look like, so you will get the idea where to put and replace the text.
Each cards will also have unique and gorgeous Sunflowers placed at the bottom section. It just made for giving a vibrant color, so the invitation card design will not look so muted and the guests will be more interested to see it.
Which one is your favorite one? If you are interested to pick this as your invitation card design, then read and follow our beginner's guides down below.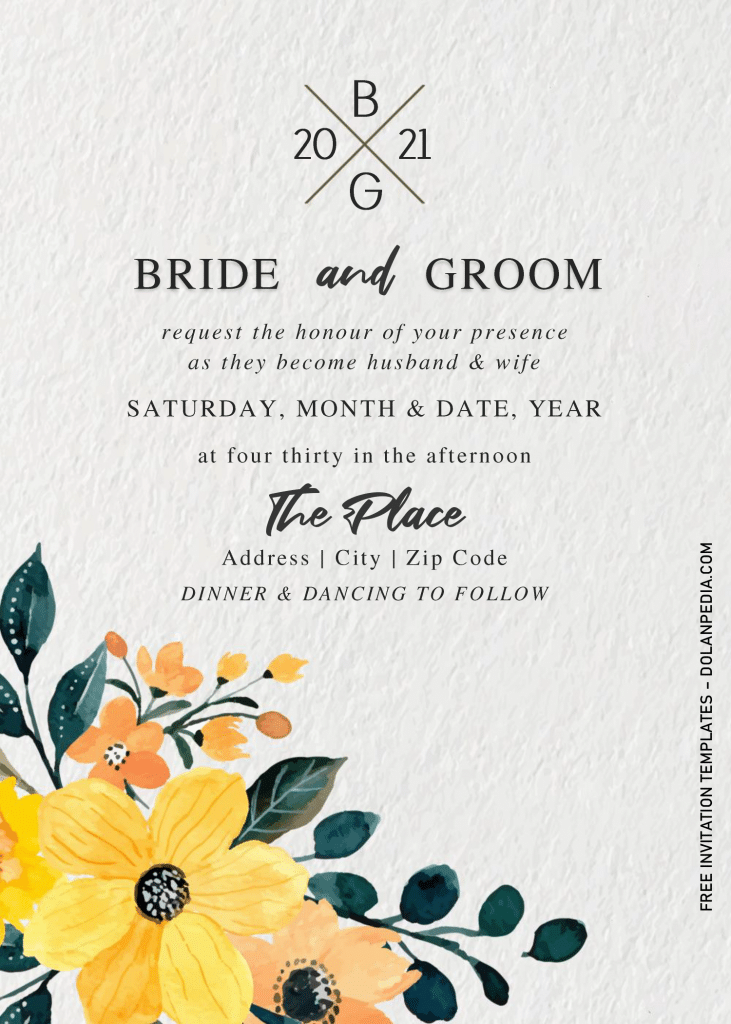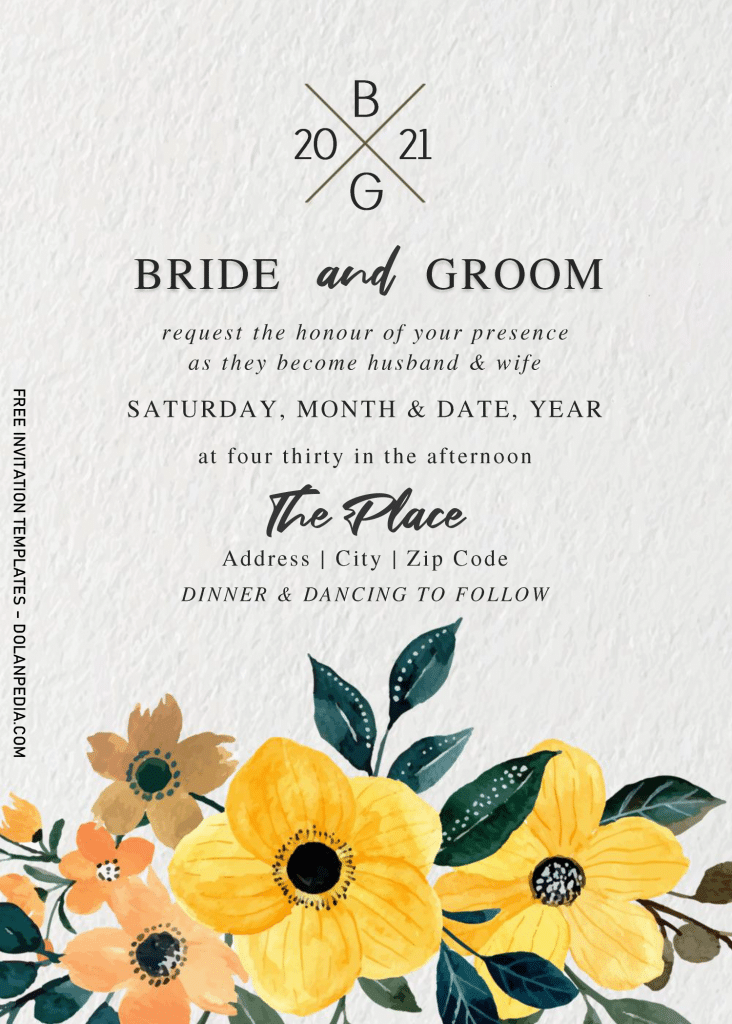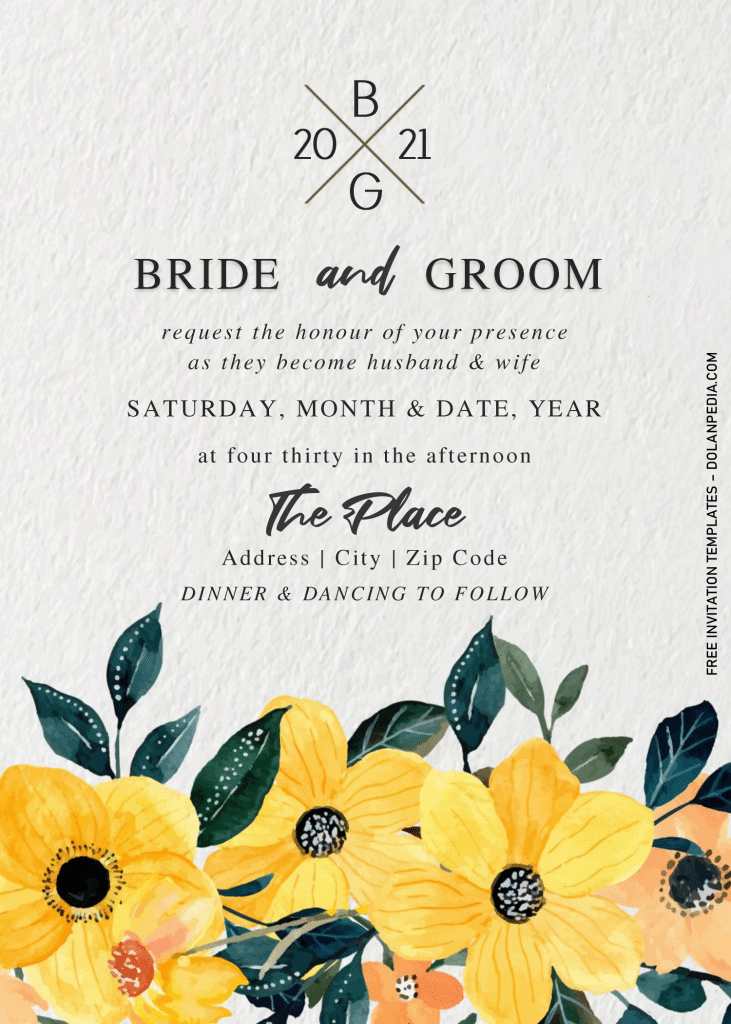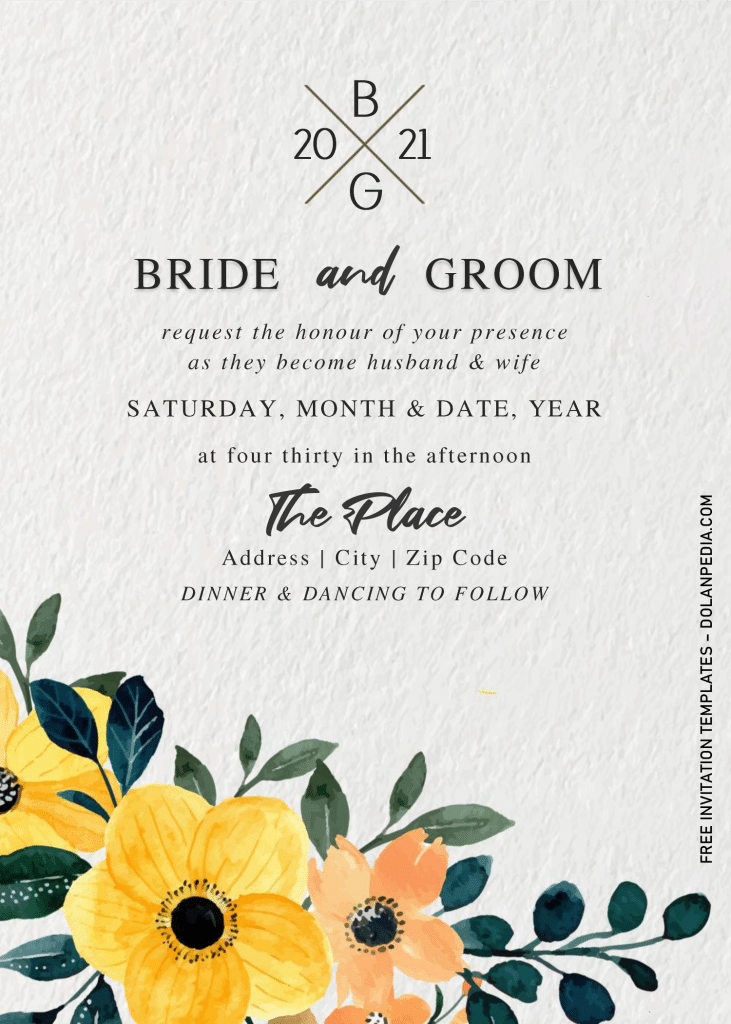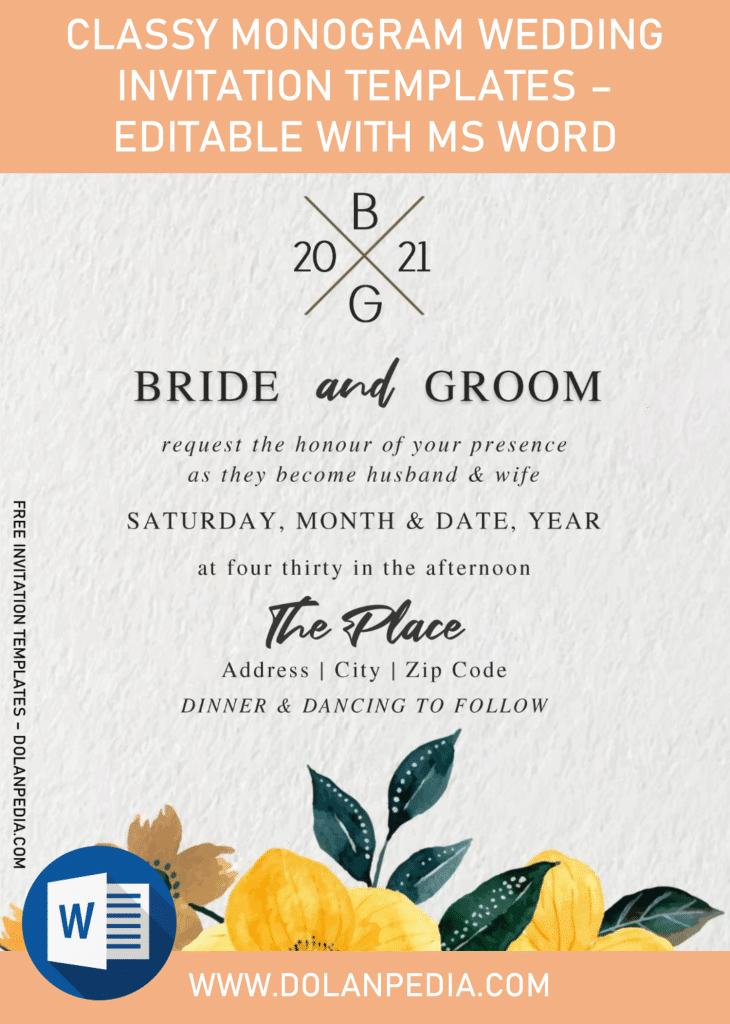 DOWNLOAD CLASSY MONOGRAM DOCX HERE
Beginner's Guides
Download
First thing first, click the download button (Above) which will lead you to our Google Drive storage).
Wait for a second, and you're going to see Google drive.
Click download (button), and locate the destination folder.
Tap "enter" or click save, and the download process will begin shortly.
Check the file (if the process is done), install all fonts and open the template with Ms. Word 2007 or later.
Printing:
If you done with the customization, you need to prepare and go get some printing paper, my best recommendation is either Card-stock or Cotton paper.
To print the template, go to File > Print > Set all the Printing Options (such as how many copies, the orientation, and so on) > Enter.