Have you watched the latest episode of PAW Patrol series? I still clearly remember me, watching it with my oldest son on good Sunday morning. By the way, not too long ago, I've one request from my childhood friends, they are my best mates in High school, by the way. She and he requested a few designs, but they only picked two of them, and they left these following PAW Patrol. Rather than being wasted, what if you grab this one as your kid's future-birthday invitation card?
I won't charge you either, and this one is also editable with Microsoft Word like other, so feel free to use it. Anyway, let's see it together…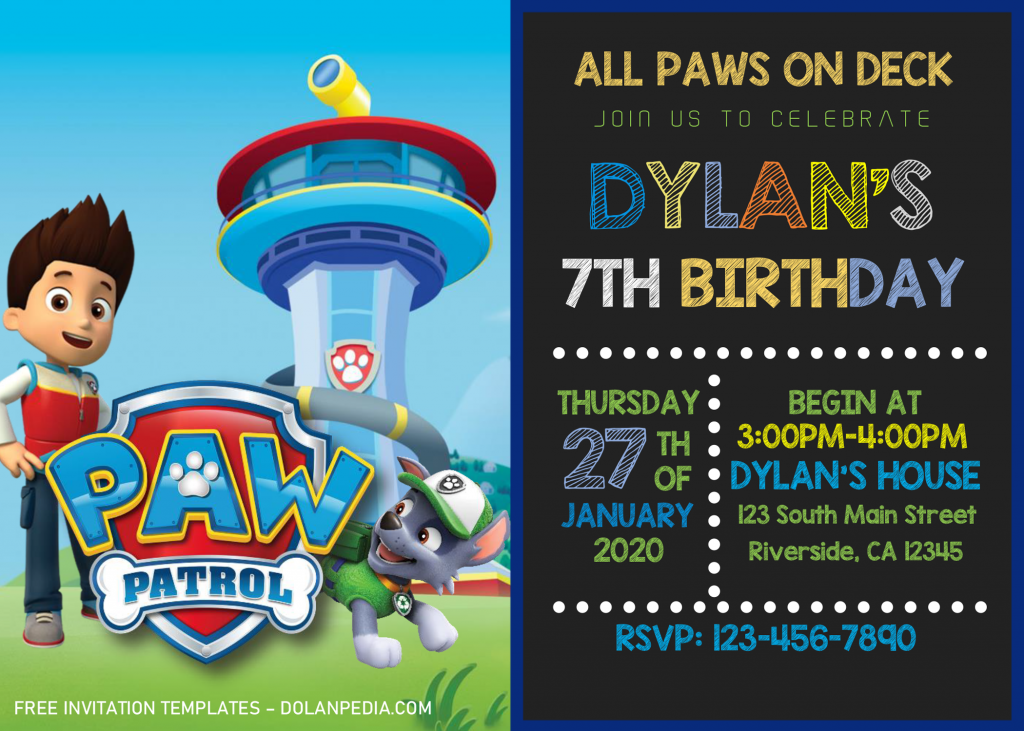 This PAW Patrol has pretty unique design, it has Chalkboard style, so as it's in landscape orientation, on the right side you will get cool Chalkboard and it will accommodate all your party information, like Where, When, and so forth.
On other side, you will get the Puppies (Chase, Marshall, Skye, Rumble, etc.) cutely posing, like Marshall Riding his favorite skateboard, Skye flying with her Jetpack, in front of their signature Watch Tower. You can change, replace, and move it to wherever you want, as it's editable with Ms. Word.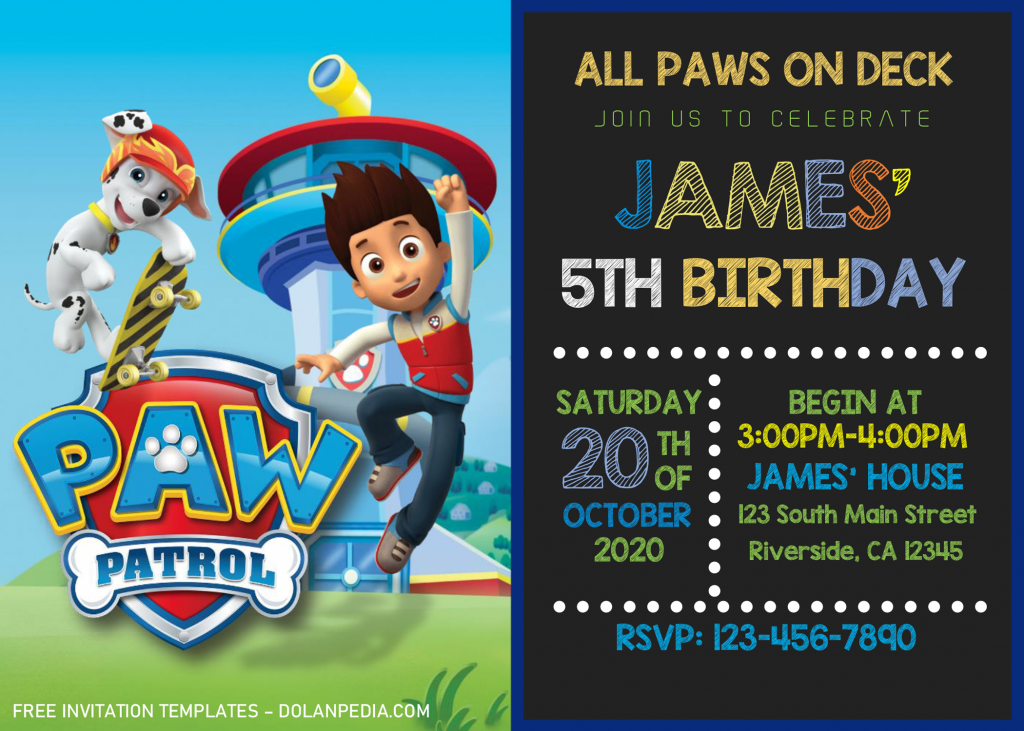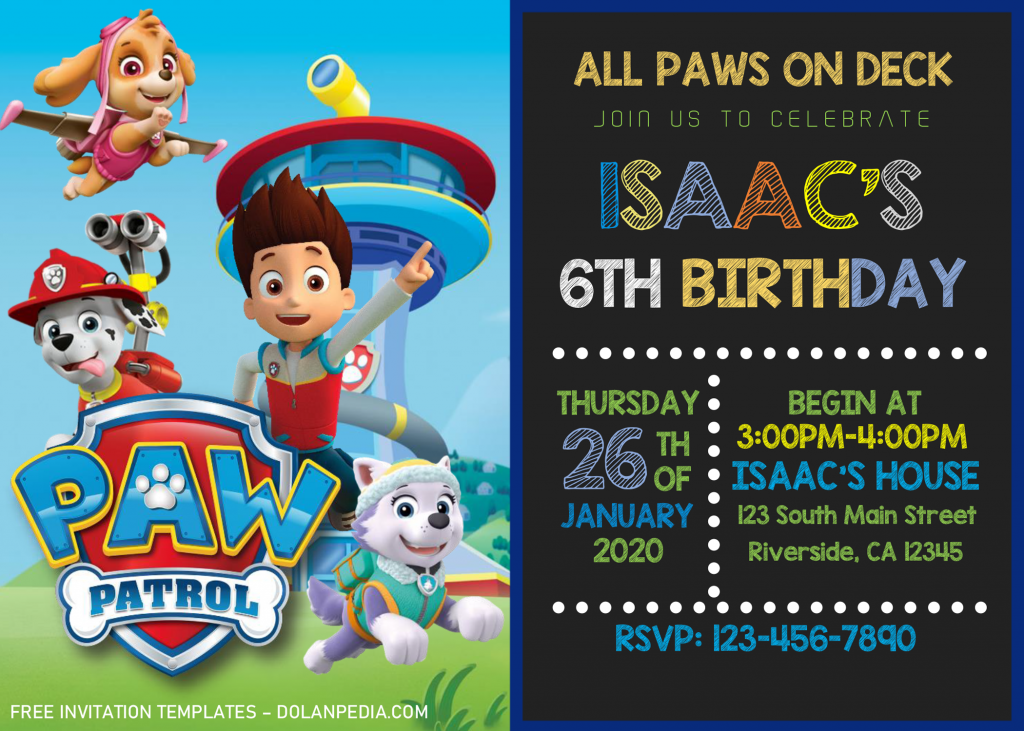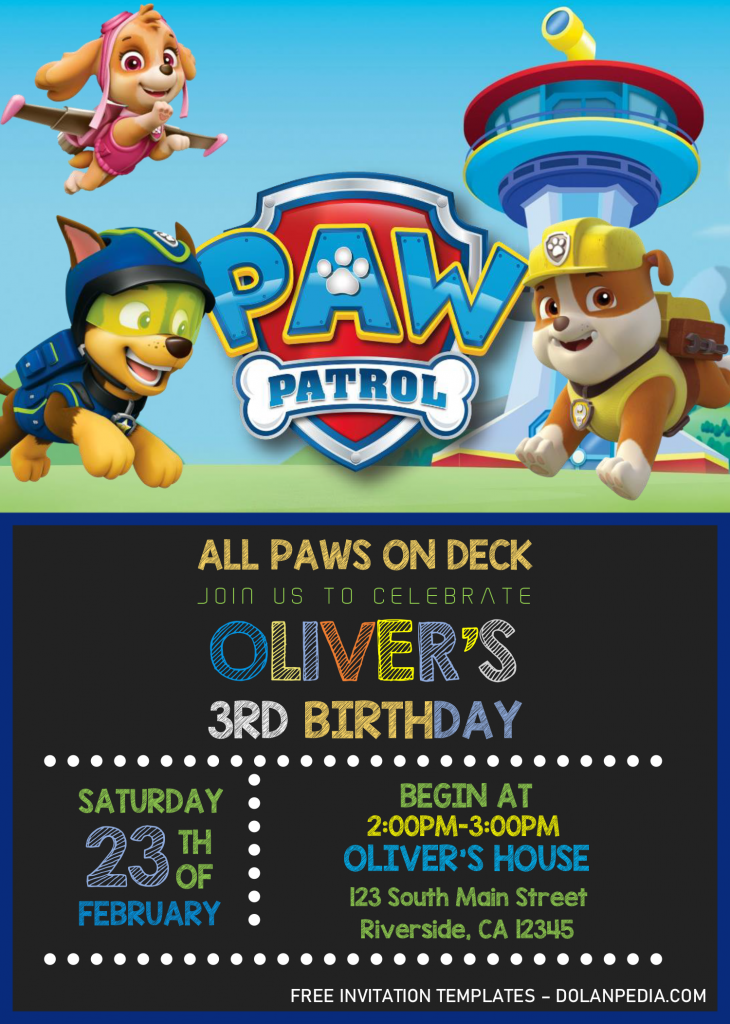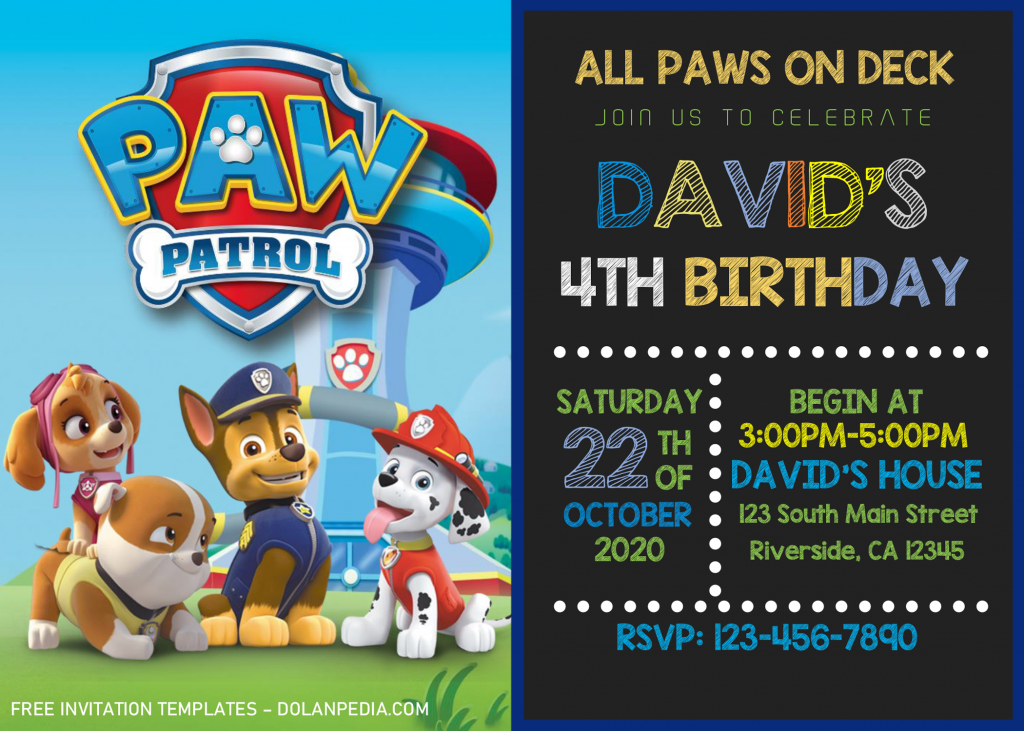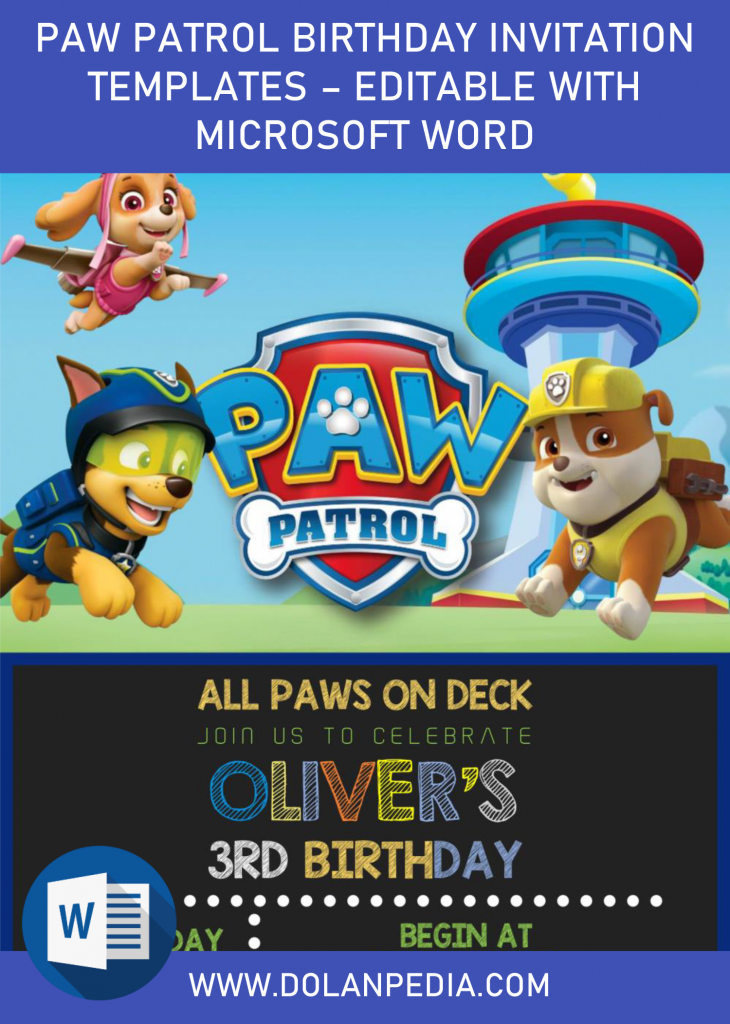 DOWNLOAD CHALKBOARD PAW PATROL TEMPLATES HERE
Download Instructions
First of all, move your mouse pointer to above this instruction and you should see the download button, click that button.
In a couple of seconds, your browser will land you to Google drive, click the blue download button.
Locate where you want the file is going to be placed, then tap "Enter" to start.
What's next?
Unpack the file with WinRar or any Rar file opener, then open the Fonts folder, install all of them.
Personalize the template and print them on any 5×7 Printing Paper, it could be the Standard A4 Paper, or Card-stock (The best one), Linen, Kraft, and so forth.