I think most of you already know what makes today so awesome, right? Yup! It's weekend, and finally I could spend more time to write and design a couple of invitation card templates. Here's a little sneak peek of what do I have for you today,
While we're talking about what's in today's article, do you know Modern style Wedding is all over the world? If you haven't heard it, then it's also a perfect time for that. Let's beautify your party with stunning invitation card design, like these,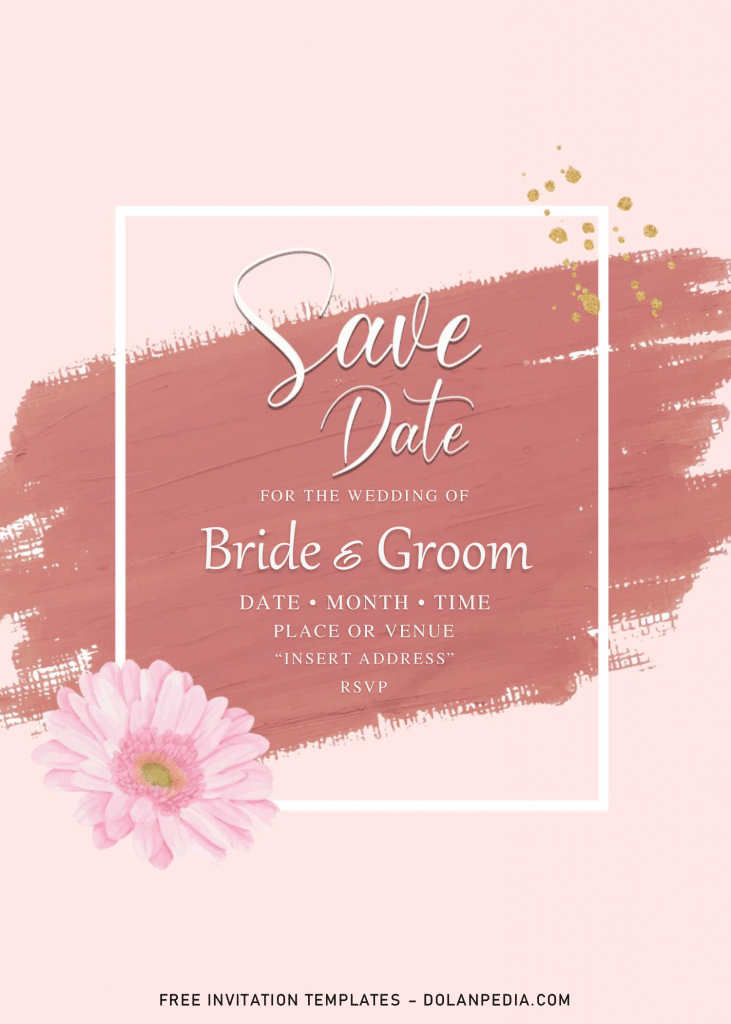 This stunning invitation card features Contemporary art as the main element of its decorations. It looks so sleek, and definitely could deliver your message through its beautiful pink stroke (Brushstroke). Each templates have custom wreath, which consists of Boho Feathers. For the background, I decided to make it in "neutral" color, so there is only one way to lit up the design, which is by adding a new element (Floral or Flower).
Each frames will also be decorated with Minimalist Flower graphics, those flowers were patiently painted by hand and used soft color finished. Which frame? Hmm. That one, it has White (5% darker) color, and at the center of it, your party information will be displayed so neatly and great detail. FYI, our template is editable with Microsoft Word, so you can insert your own text or party information so easily.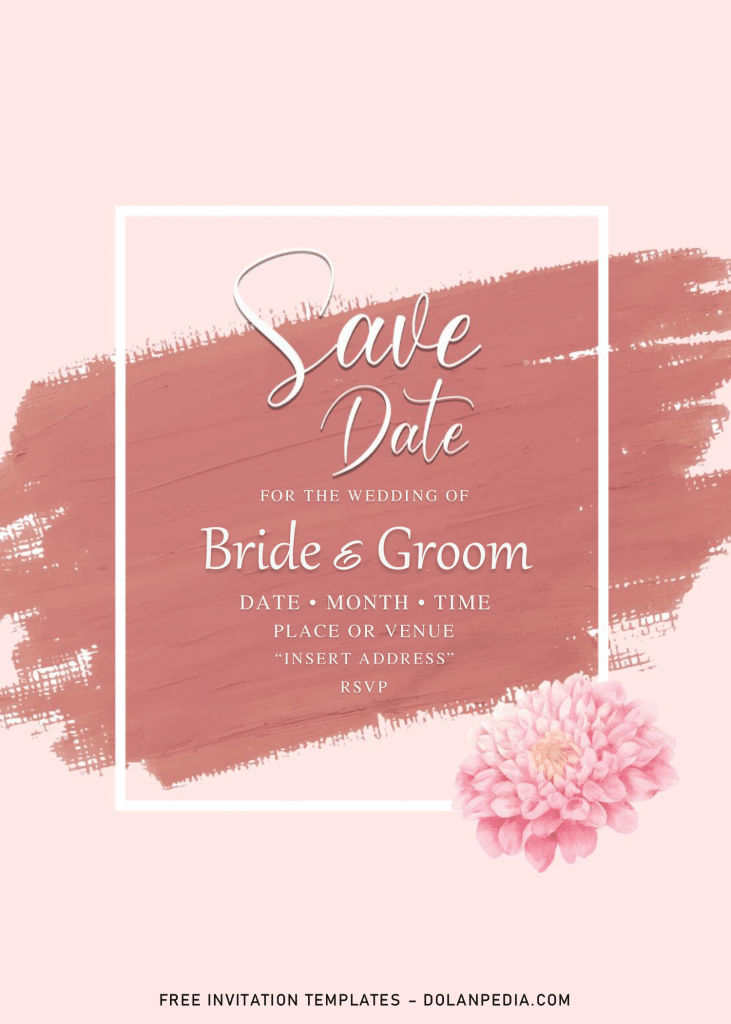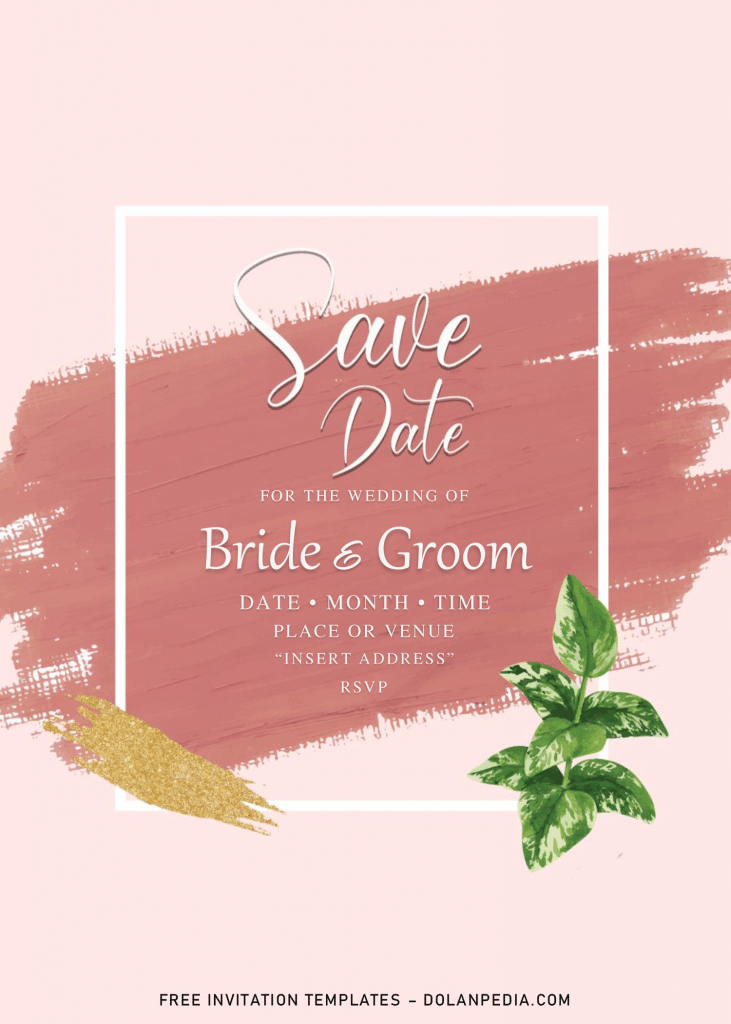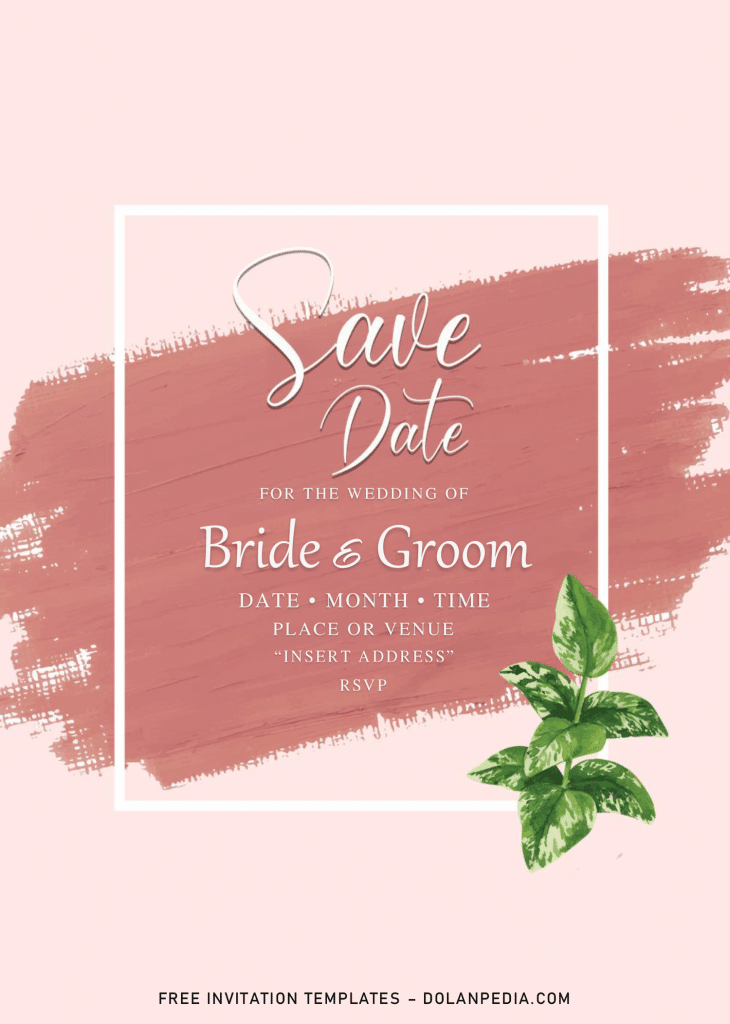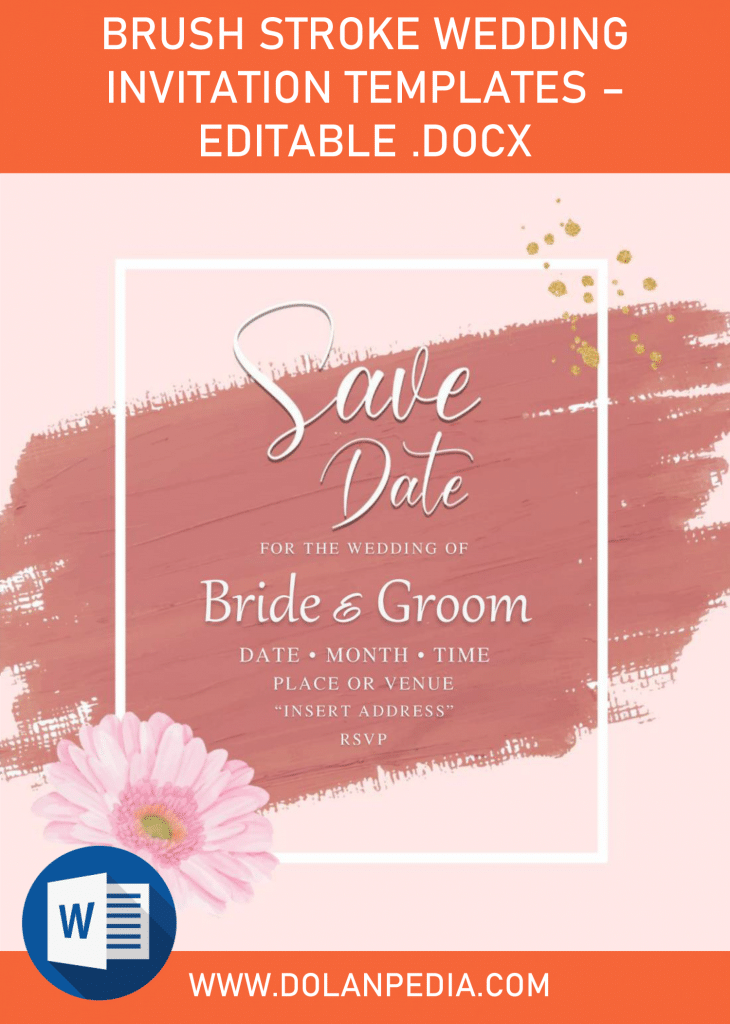 DOWNLOAD BRUSH STROKE WEDDING DOCX HERE
Download Information
Click the download button (Above).
It will open Google-Drive's download page.
Then, click download or the drop-down arrow.
Tap Enter on your keyboard to start the download process.
How it works
You need to insert to edit the file (Template), and insert all information about your upcoming party with Microsoft word.
Find some information about which printing paper is the best for you, and how much does it cost to print, let's say, for 50 invitees, and so forth.
I would recommend you to use or pick Card-stock paper. This is one of the best paper that I have ever use.
Of course, it's a bit pricey than the other ones, but you will get a far, far, better result and premium looking finishes than the rest.