With good reason, Monochromatic is in highest popularity in decoration and interior design. It's not only because it makes the editor's job a lot easier, because of the used of single color, and just playing with its contrast, but in fact, it creates a plenty of room for creativity.
Layering shades of color with a common hue not only creates a stunning look, but also is relatively new to the market, so it looks so catchy that everyone almost can't resist by its sleek and elegant looks. I had made a collective list of needed items for Industrial or Modern style Wedding or Birthday party, and one of them is Invitation card design, let's have a look at my latest collection down below.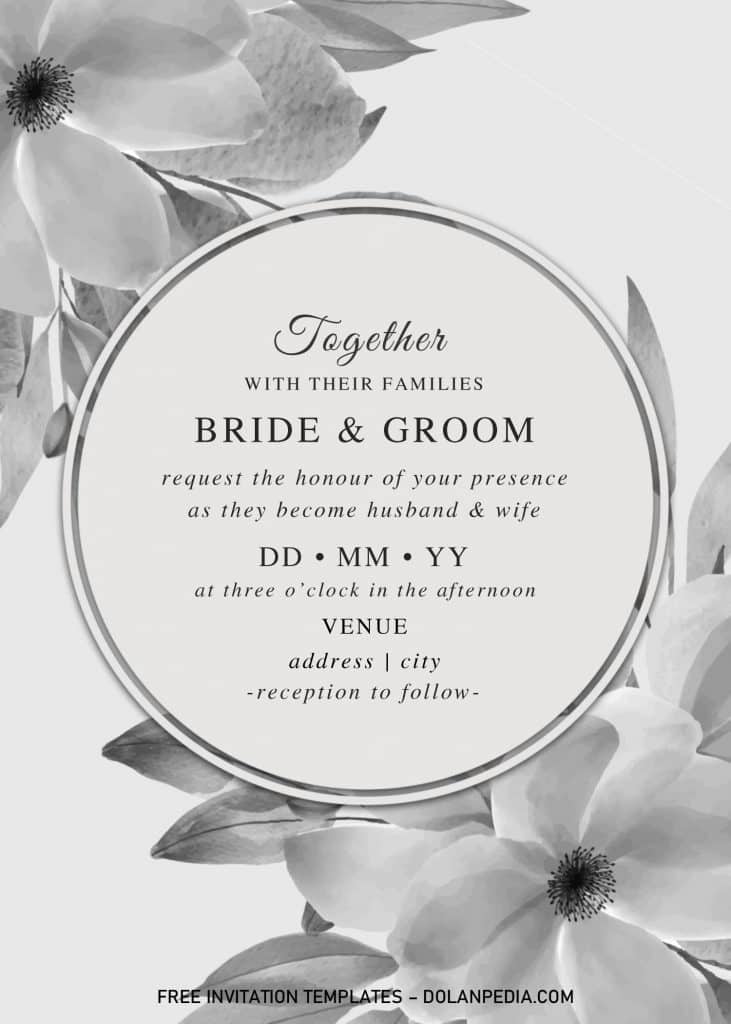 The shades of each main element (Flower or Floral) will look great on Canvas textured surface, so I'd suggest you to pair this template with Cardstock paper, since it's worth the price! The ellipse shape at the middle is the place to accommodate all your party information, I gave it a little bit of undertone shadow, so the text will also have the same Modern and sleek looks.
You can edit our template easily with Microsoft Word, no-need advanced skills in editing, and even if you only have the old version (2007), it would be more than enough, since what you need to is just inserting text or party information to the template.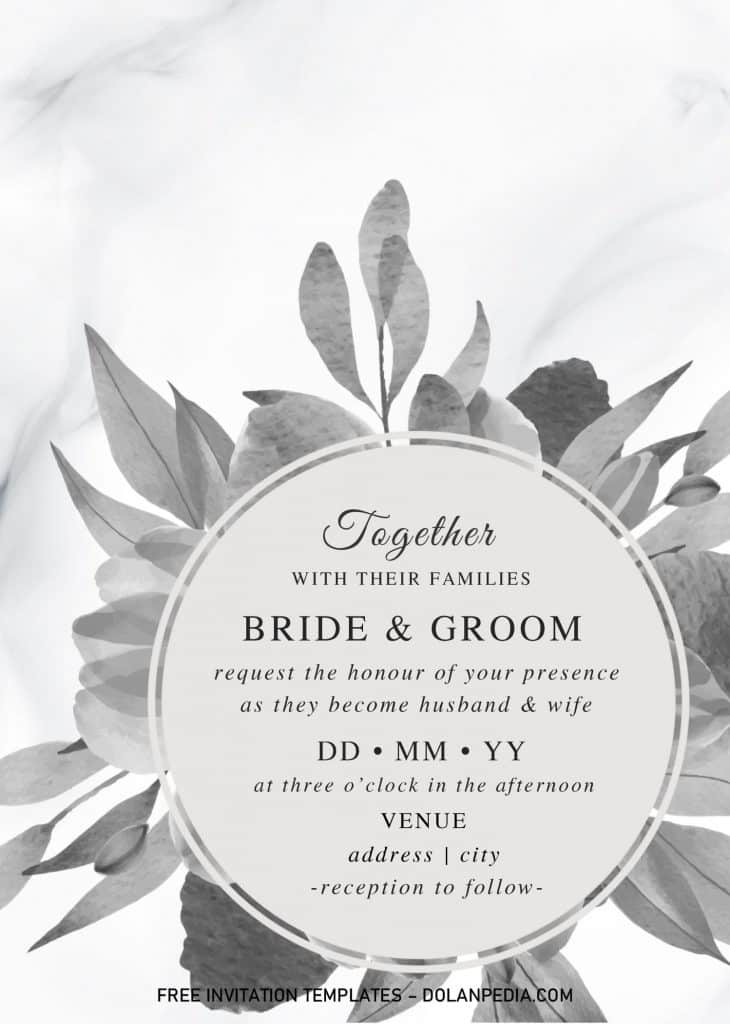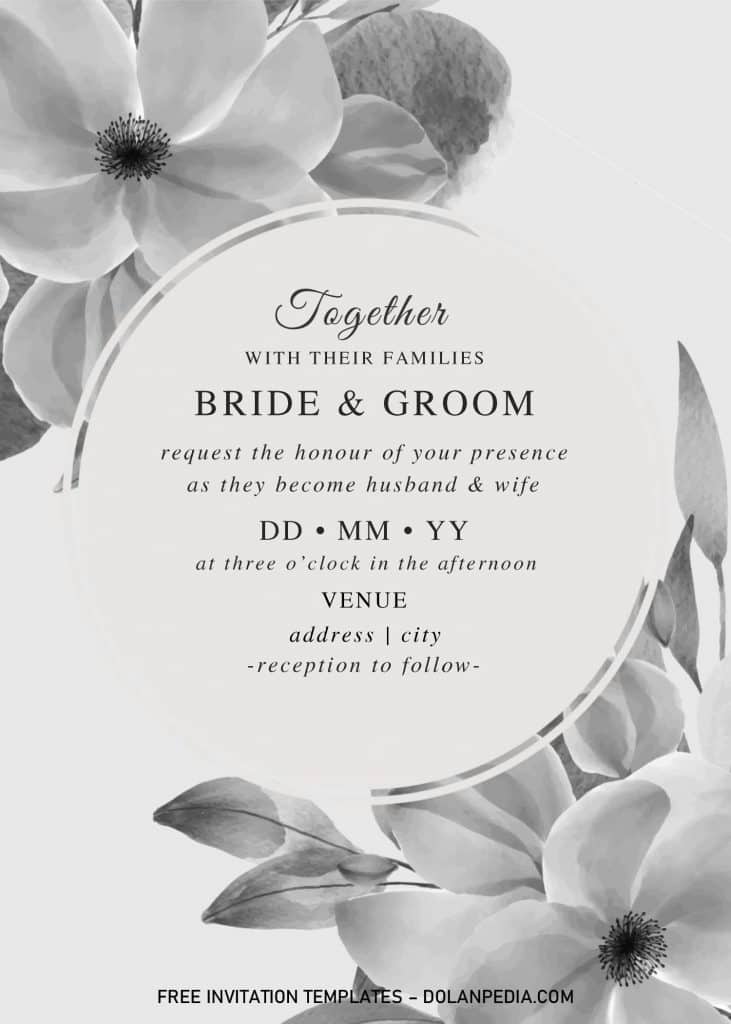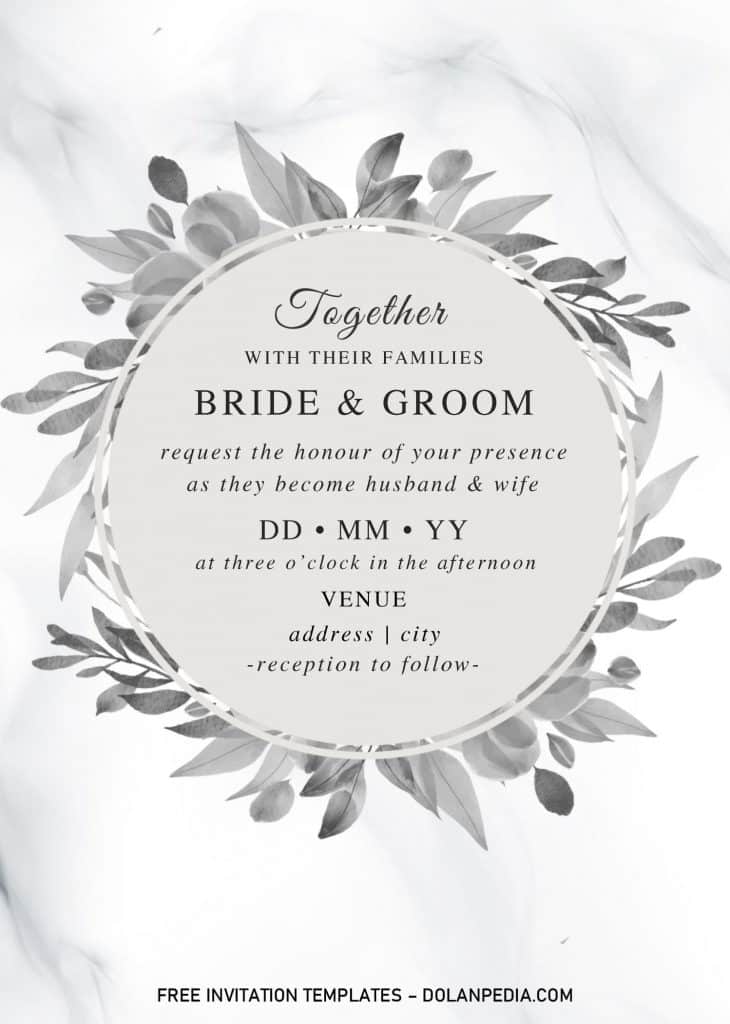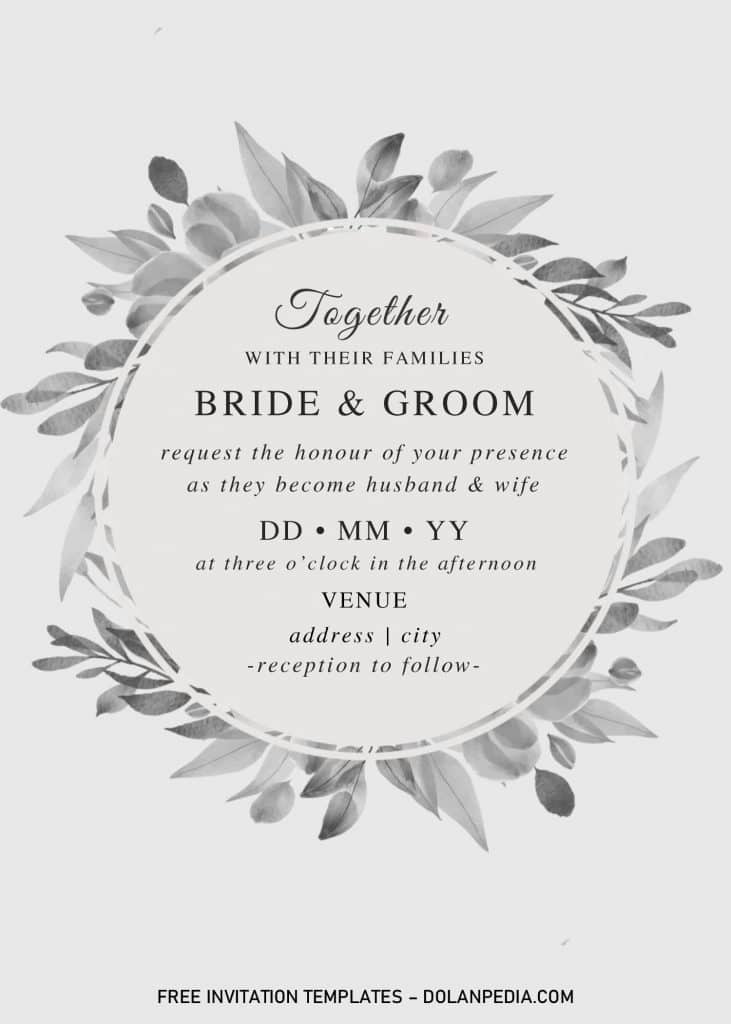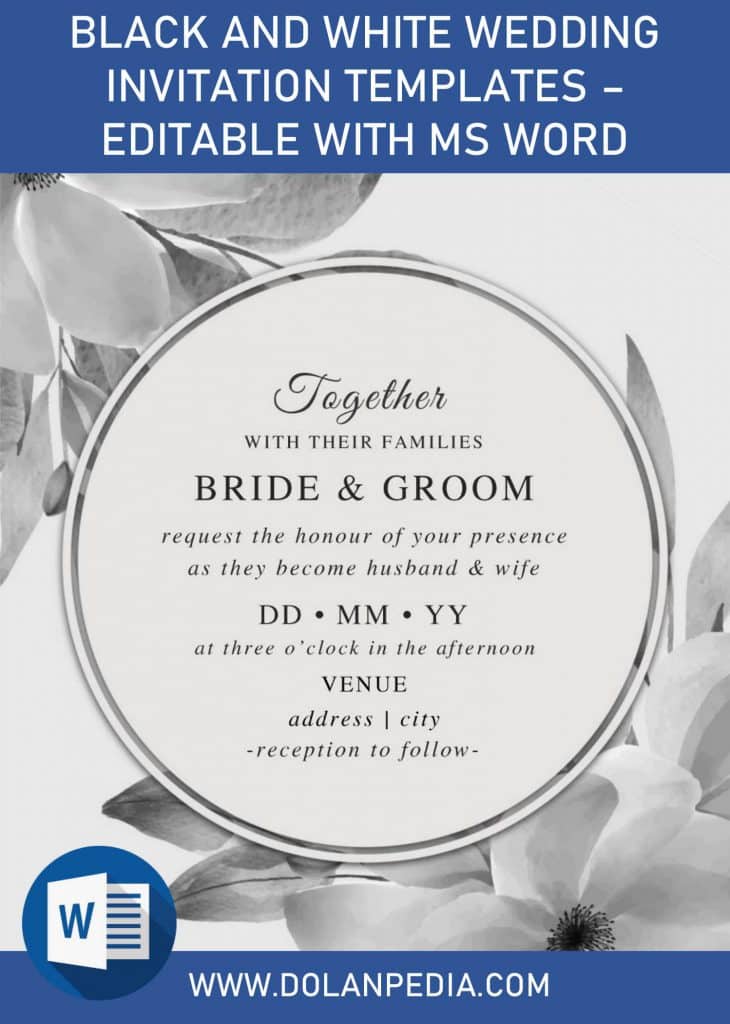 Here are a few things you need to do:
I will make it as simple & short as possible, so you won't get bored to see this.
Downloading the template. You should saw big download button above this instruction, once you clicked that, you will be directed to the Google Drive Page.
The file has been compressed/archived into single Rar file. Anyway, to download it, click Download & Enter to start the process.
Editing. You must have Microsoft Word 2007 or the above version. To add new text, you need to bring or add another "Text Box".
Printing. Print the template on 5×7 Card-stock or Printing paper.