If you're a hopeless romantic, and craving a fabulous idea to surprise your gf/bf at his/her special day, this beautiful design is for you. Styling your party invitation with big ampersand and vintage hand-writing typefaces is good, when you add other details there, like adding floral and some gold elements, it becomes a timeless piece of art for your classically elegant party.
These days, there are many ways for us to create a fun and elaborated design to be used in our party invitation. Here in Dolanpedia, there's even a spot to personalize the invite in the easiest way you could have ever imagined. I've got a good example for you, and sure it can express your appreciation and way of thinking toward art to the guests.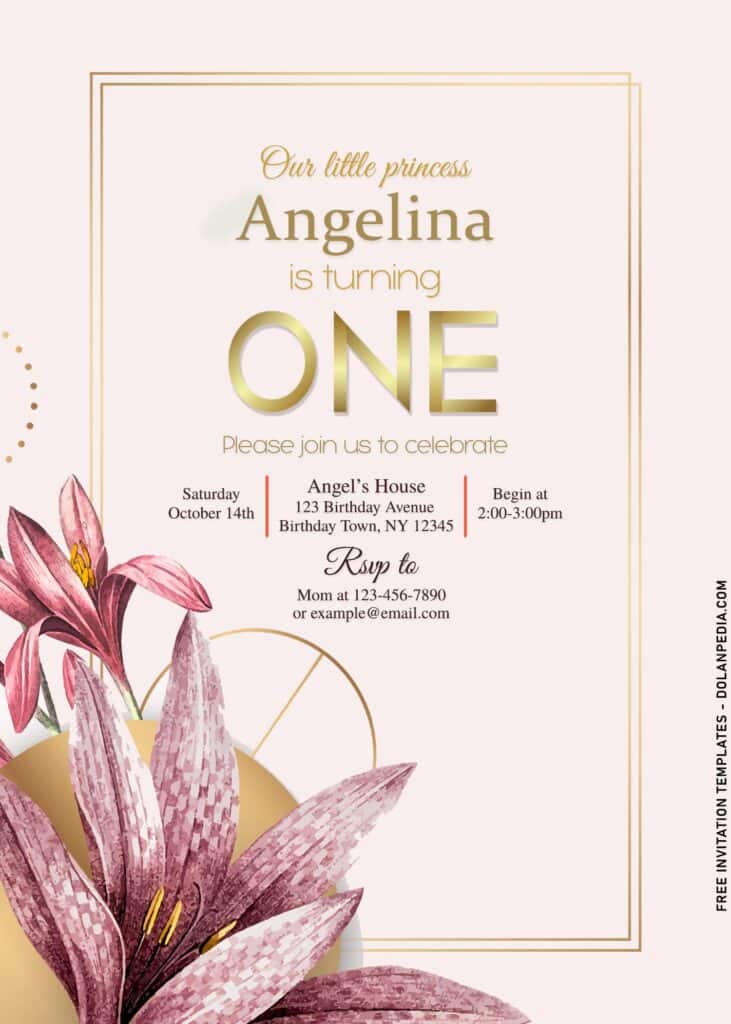 This vintage-inspired invitation features decorative swirls, gold and floral elements in each corner that surround your party details. The luxe shape/pattern on the reverse and soft-pastel-rustic painted background add even more sophistication to this already lovely invite filled with stunning Amaryllis and White Roses.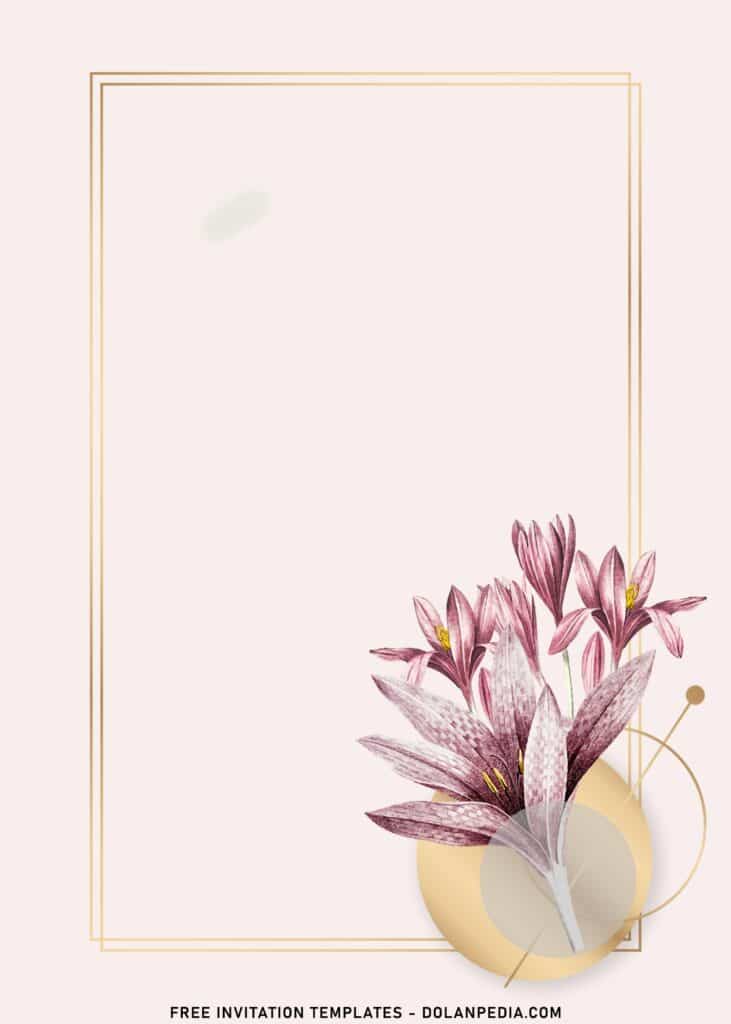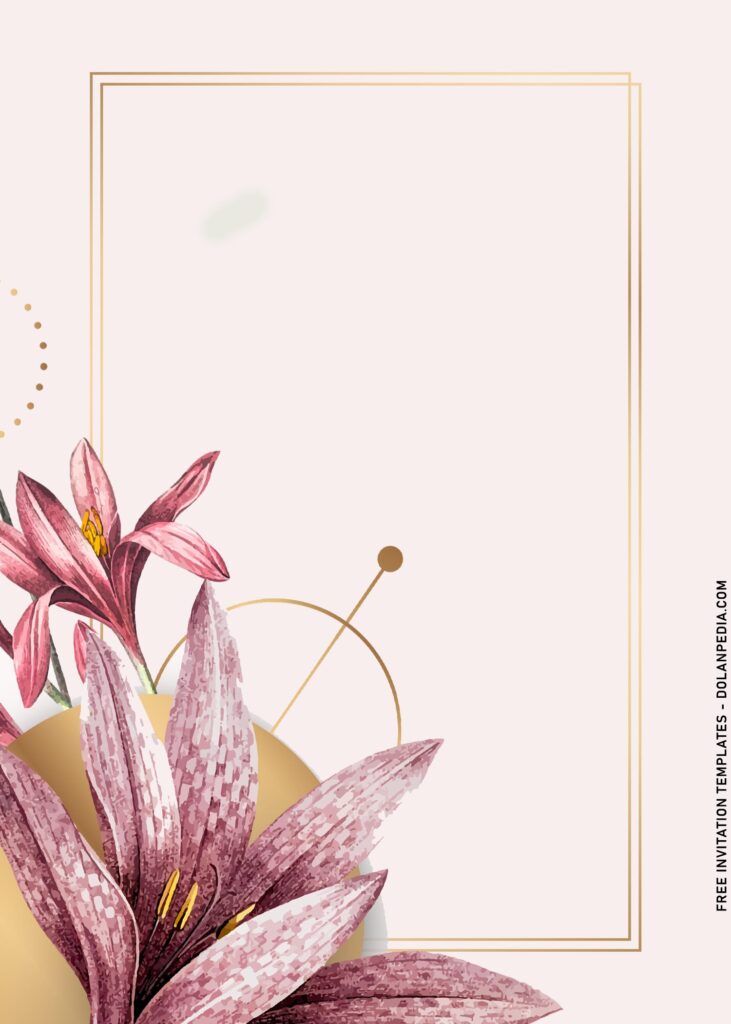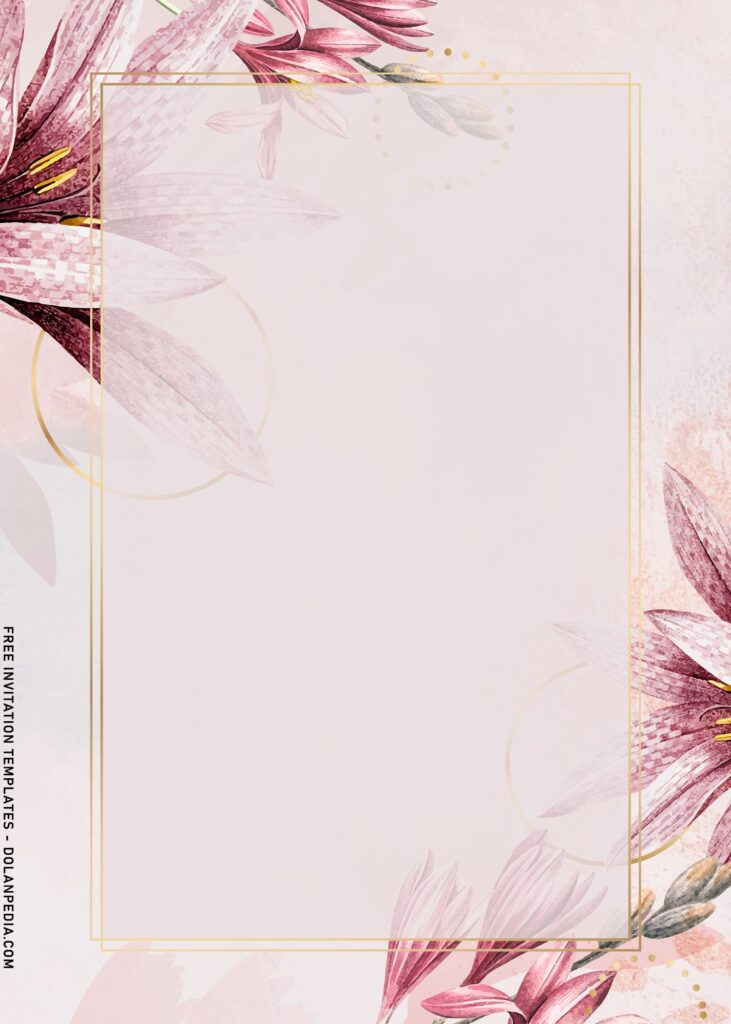 There is nothing more classic than a simple, floral wedding/birthday invitation. It works for any season or style, but it's especially great for spring and summer weddings. In addition, adding a cute or sentimental message into the card will also get your guests excited for your upcoming nuptials too.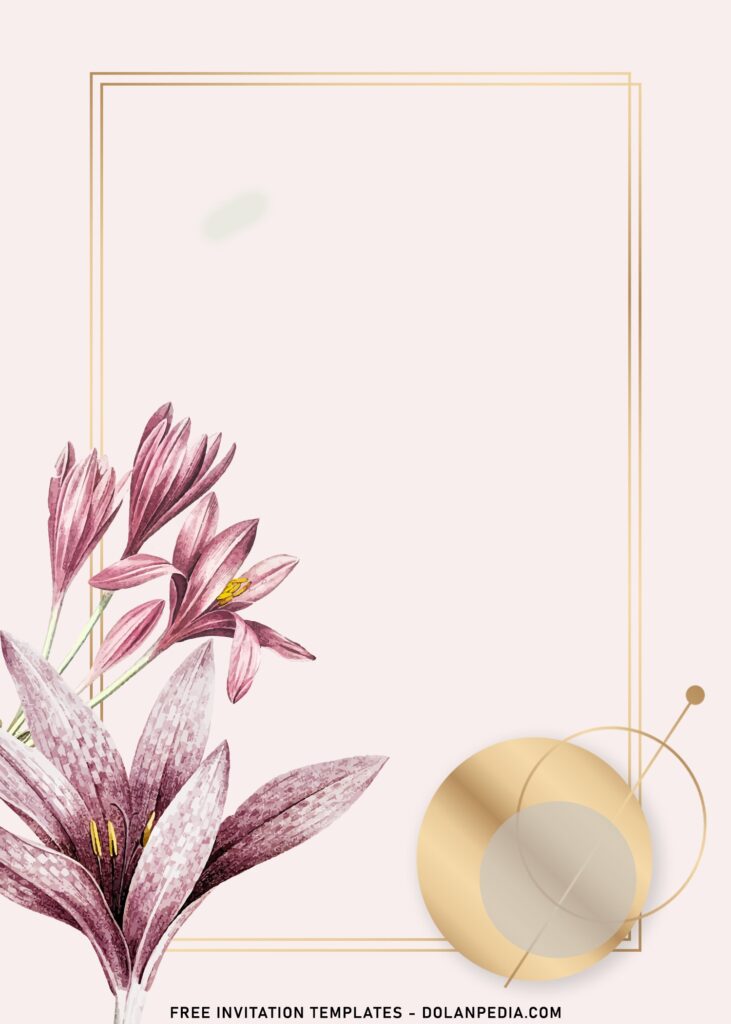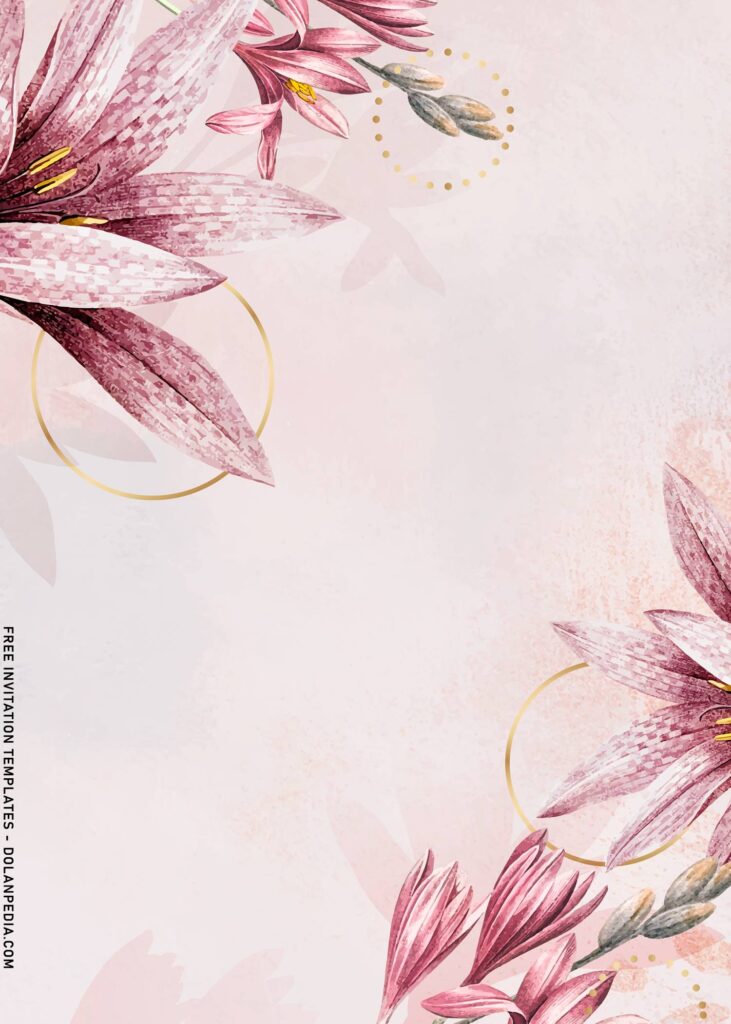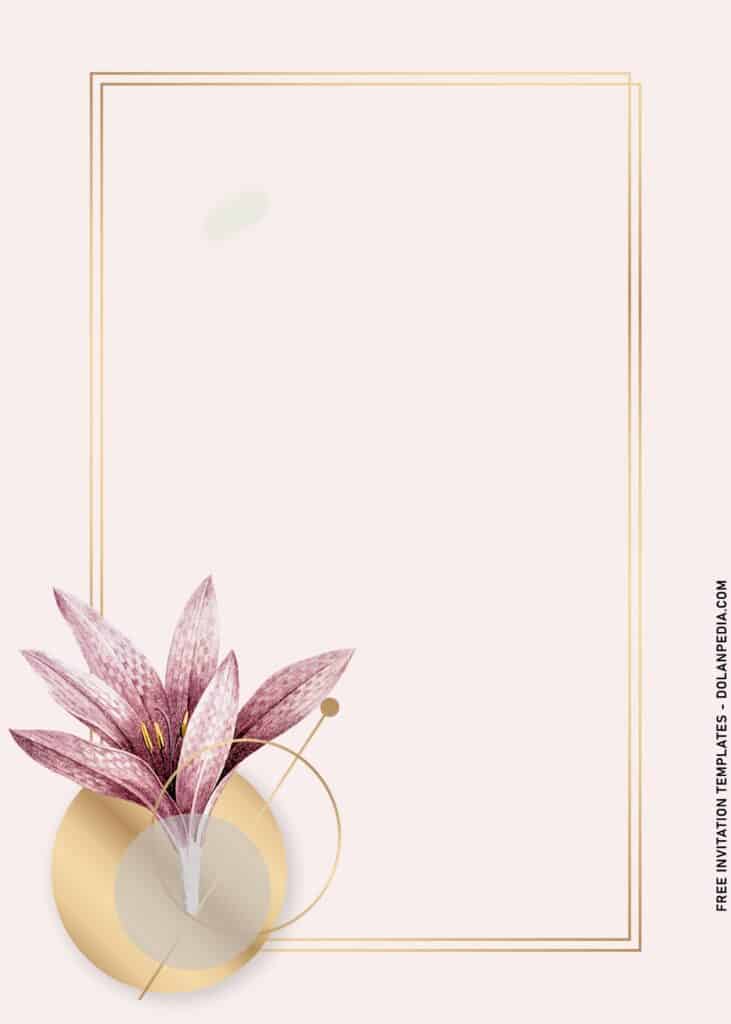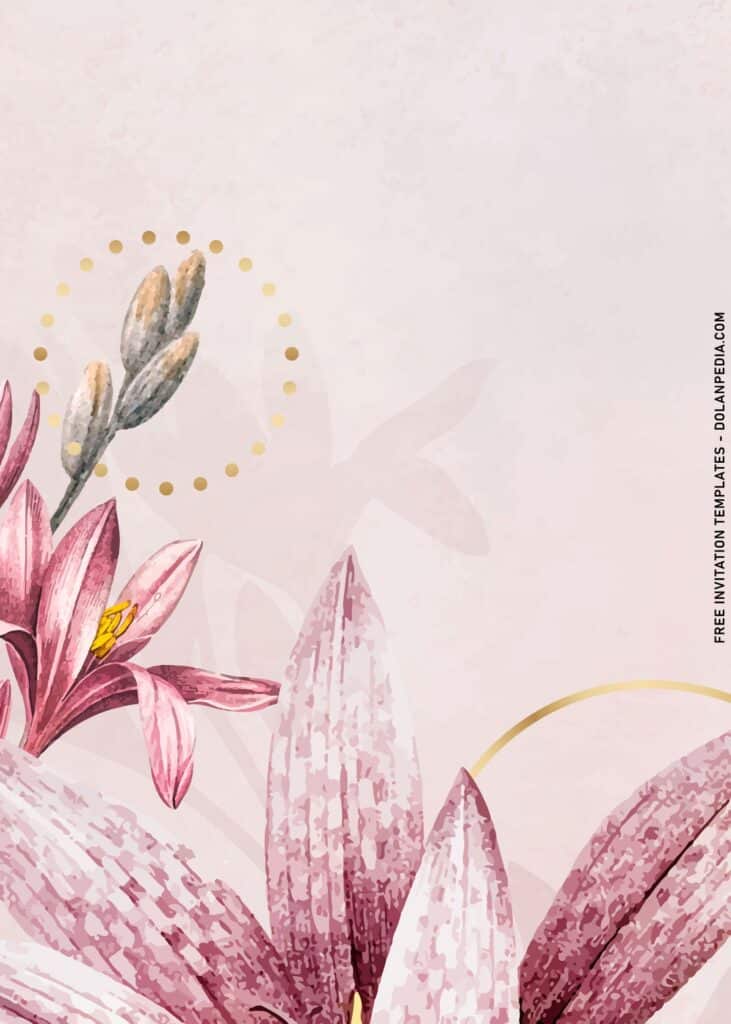 Download Information
Choose your favorite design template
Right click on each one of your selected template
Then select "save image as", and locate the download folder
Tap "Enter" and your template will be saved automatically in your default download location.
Open/edit the template file with Ms. Word, Adobe Photoshop, or using any editing software.
Extras
Let's learn the rules of how you should "wording" your invitation. Basically, you need to write the name of whoever is hosting and list it in second line after the "opening" (e.g., Our little princess, You're invited to or Join us for). Then you should spell everything out, incorporating all the detailed information of Where your party is going to take place, who's going to be the host at your party, when it will be held and so on.