Every little girl dreams might be leading to one thing, dreaming to be a beautiful princess and the prince charming does somehow have good instinct to find her. That's fine, the only problem is not all of (little) girls do love this, what if she wanted to be a Heroine, who saves the world from the crime? Isn't that? Dressing as a cute superhero in pink suit and yellow cape?
Here in this blog, I will uncover a fabulous birthday party invitations for your little girl superhero!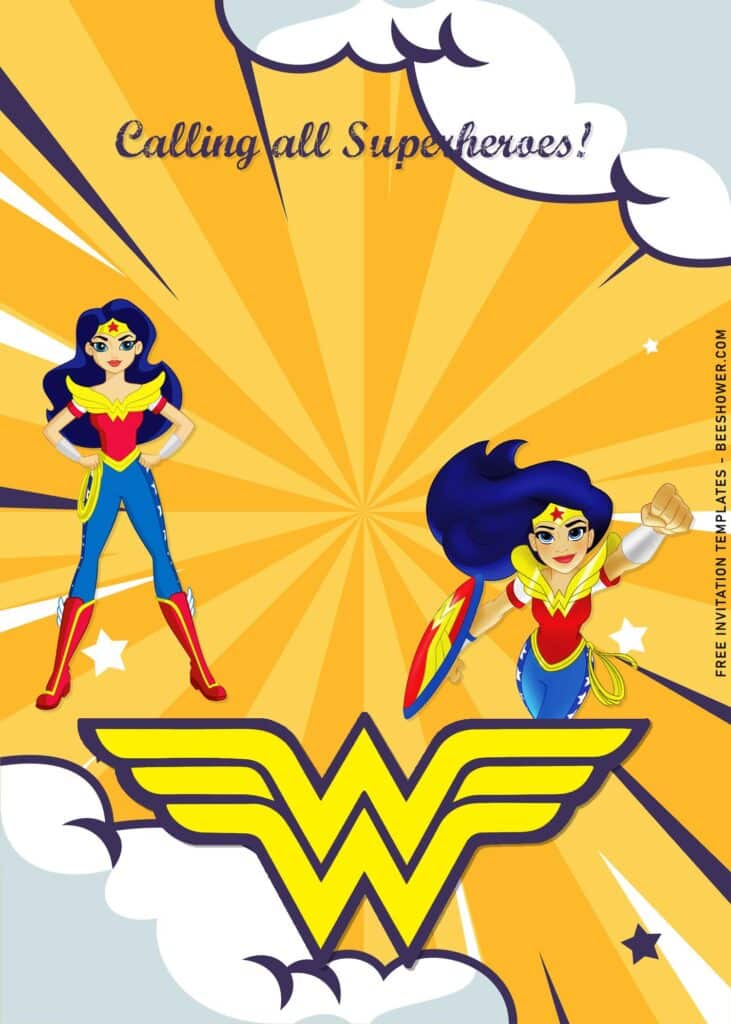 Invite all of her friends from school to come and ask them to dress in matching, adorable superhero girl outfit. Our real life supergirl will be our daughter's best friend for the day, singing and dancing.
I used to make a quite similar in concept, a long time ago. So, this collection is probably one of favorite to date! It comes in several options like what we used to have. The options here do give you tons of capability and flexibility, as you have the freedom to pink only your favorite. This cute invitation features cute yet awesome yellow sunburst background which we usually see it in Comic books, along with some cartoon graphics like Clouds, Stars and last but not least, you are also going to get adorable illustrations of cute Wonder Woman, dressing in her cute superhero outfits, alongside its iconic "W" logo.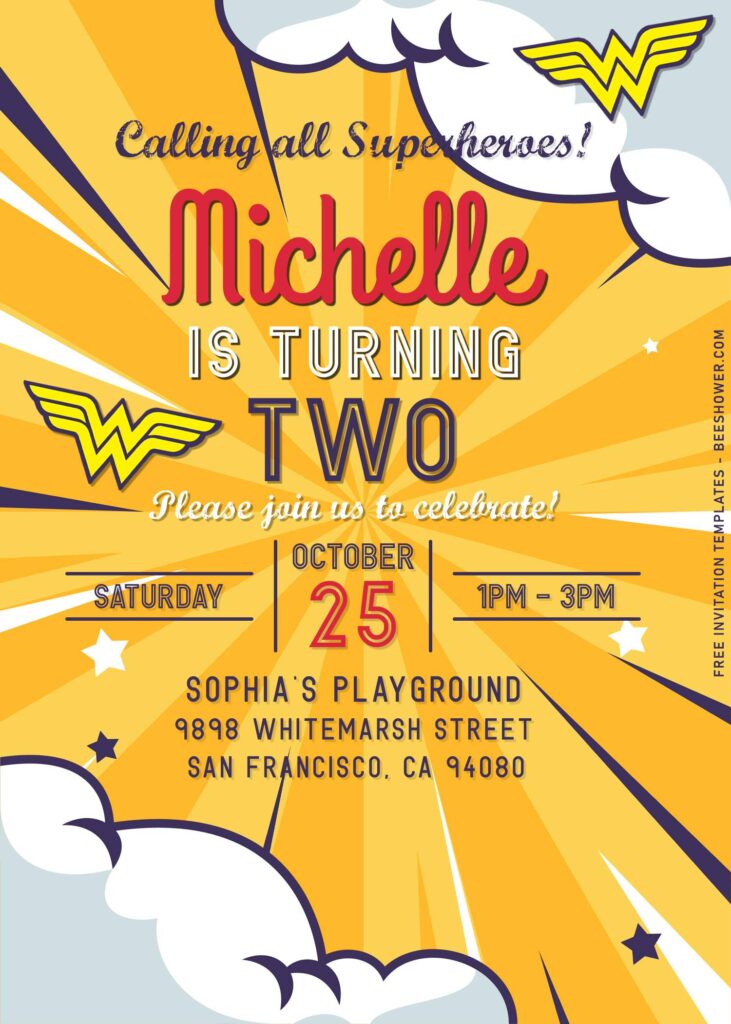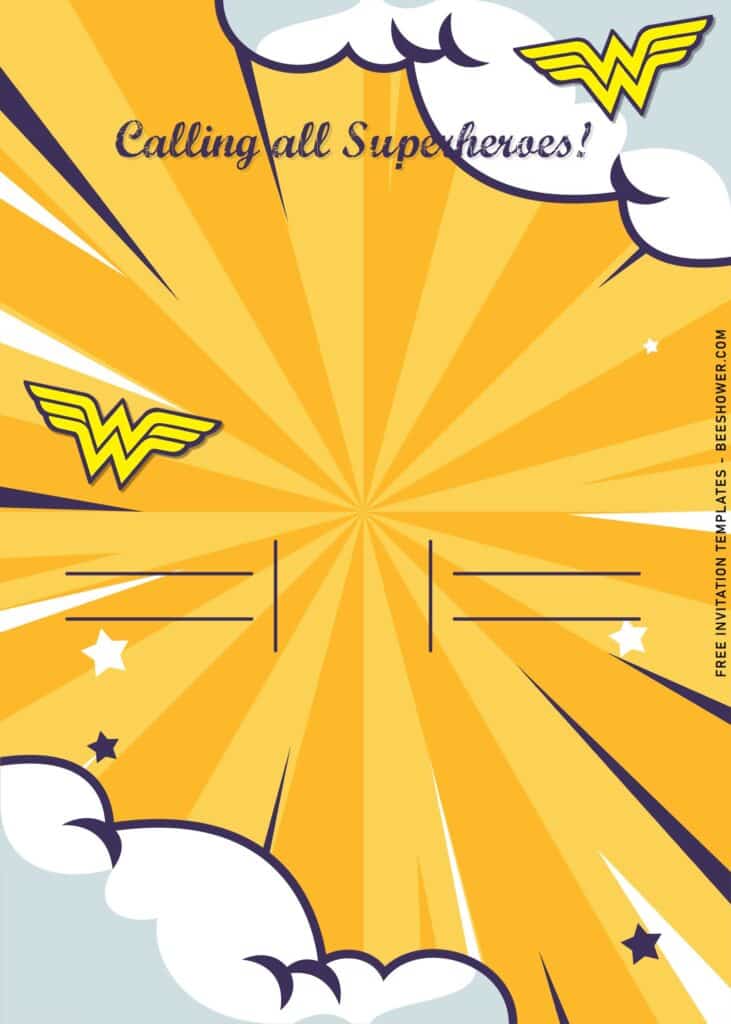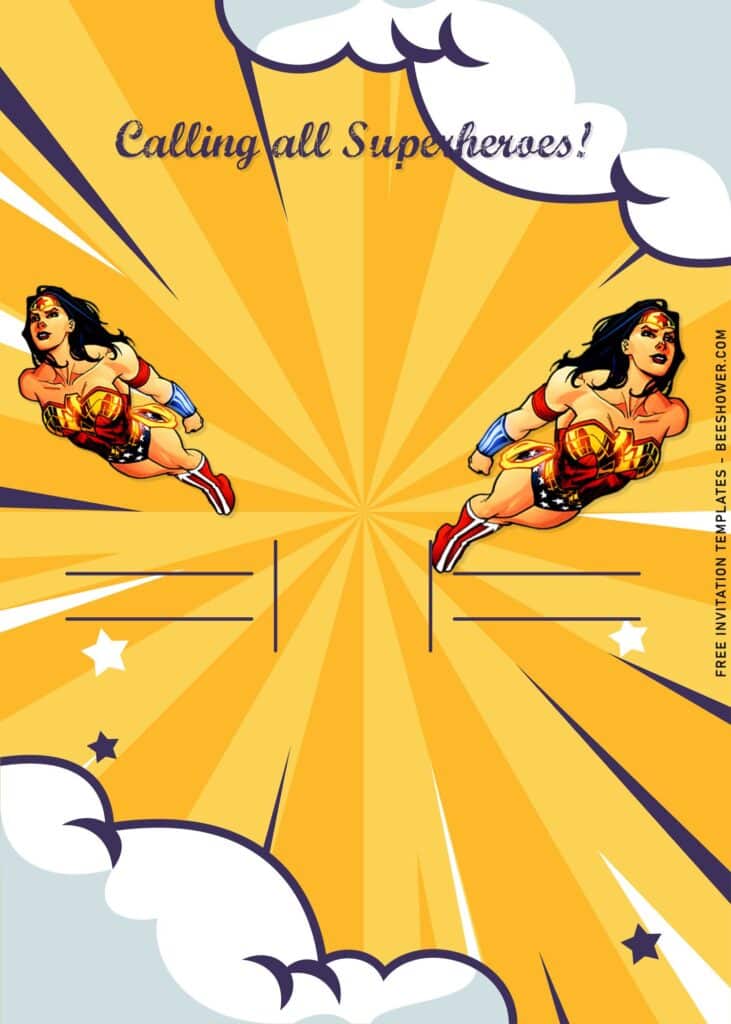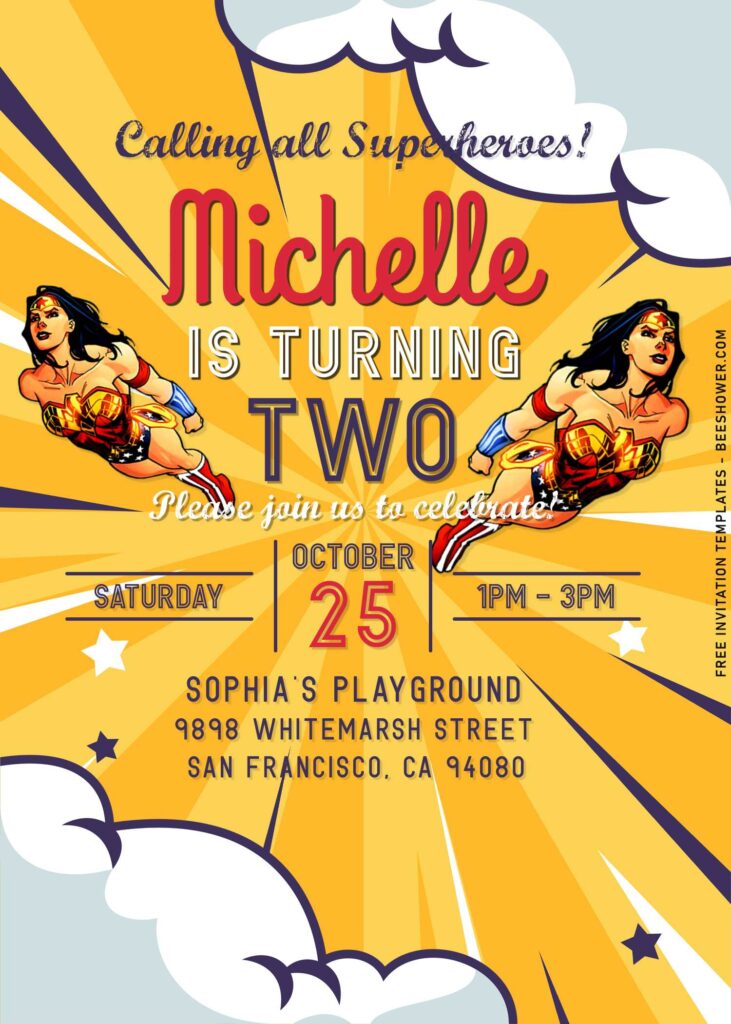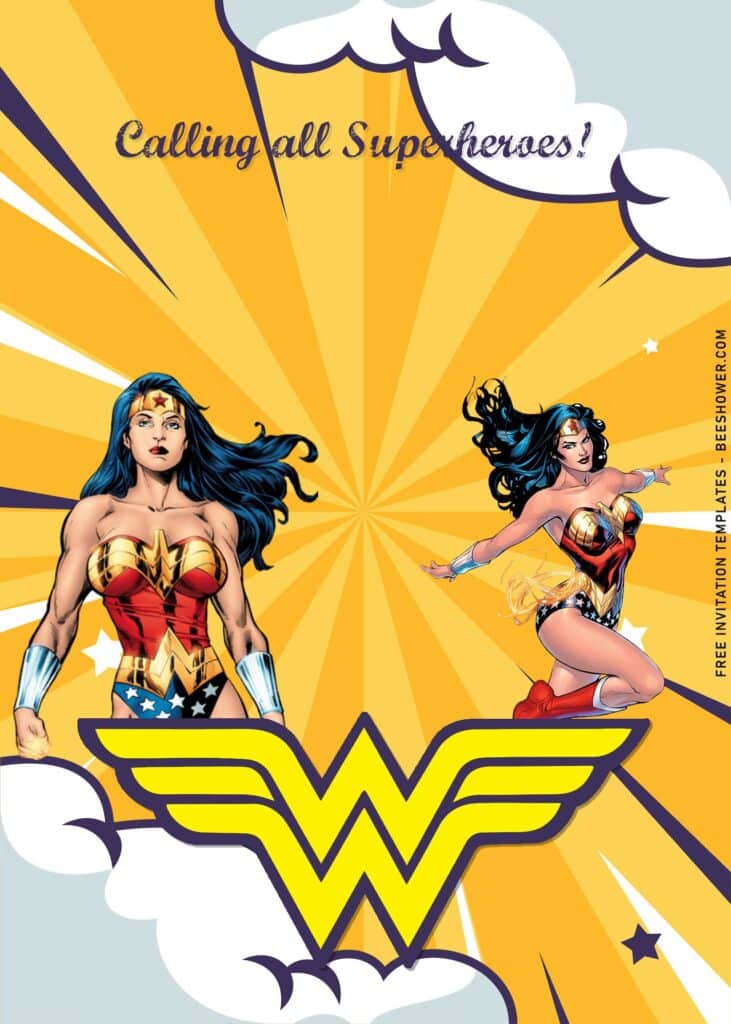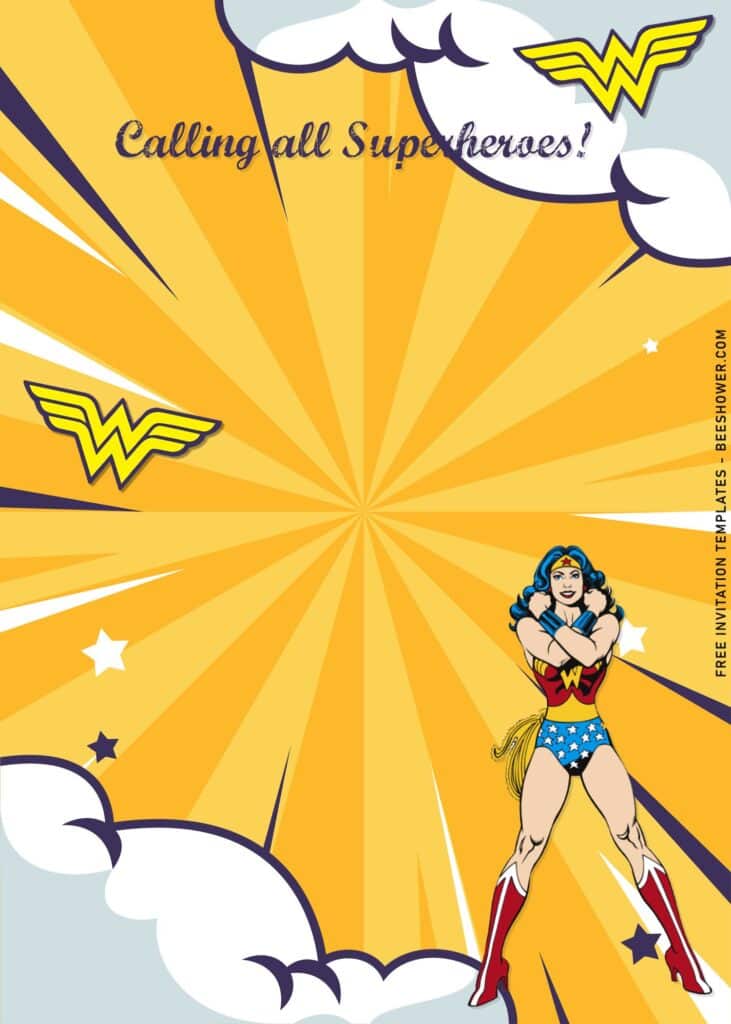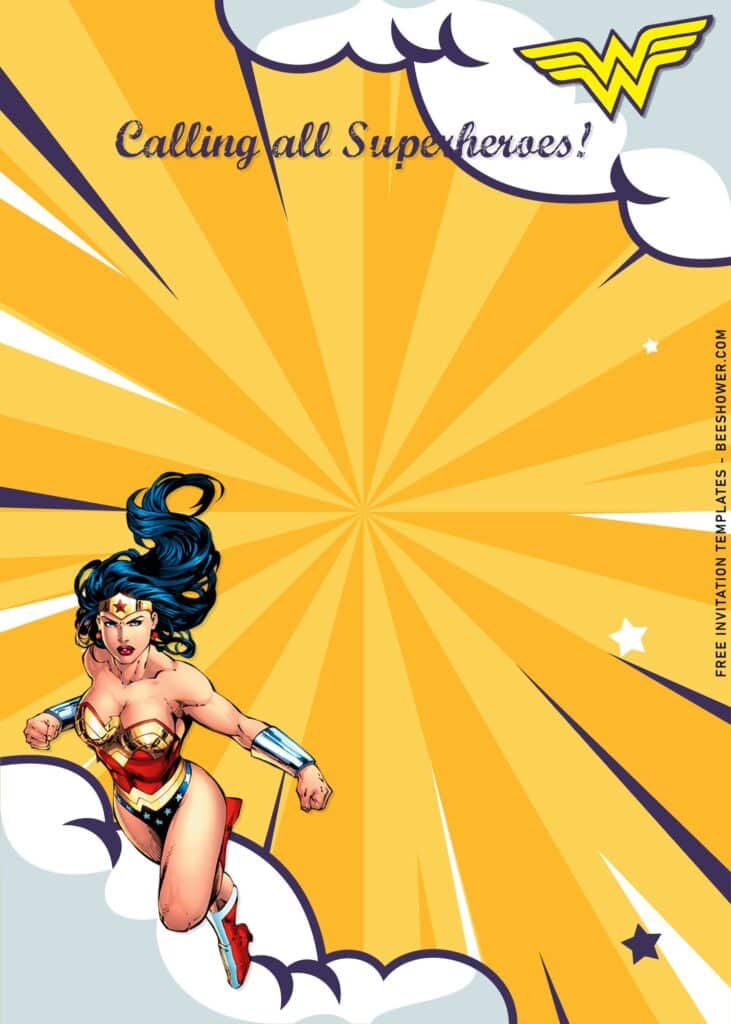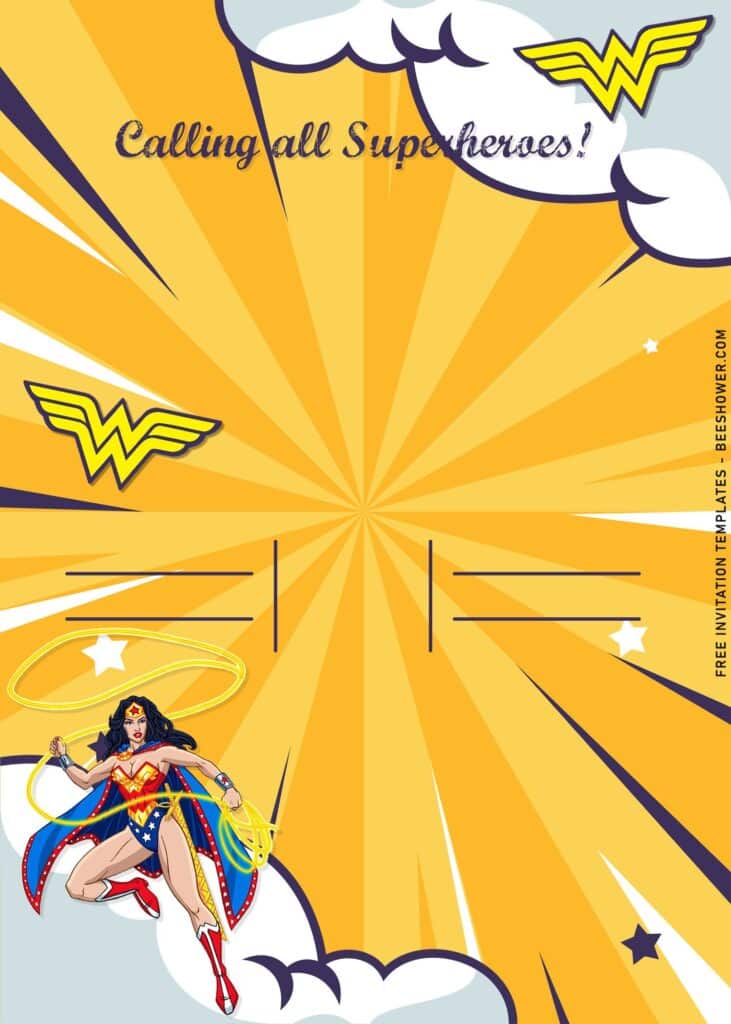 How to Download
Choose your favorite design and left-click it.
A new page will appear soon and Right Click the image.
Select "Save Image As" – Locate the destination folder.
Tap "Enter" on your keyboard to start the download process.
Check your download, and open the file using Ms. Word or Corel draw.
Extras
What should I do to double the fun at the party? You can set up a fun balloon trap outside the door, so when the guest walks out from your house to your backyard/lawn, they will be ambushed with a wind tunnel of balloons, some glitters and maybe candy if you wanted more.