From kids at such young ages, to adults, boys will always have place in their heart for cars or automobiles. Don't you agree with me? Hahaha. That's normal though. My sons were keeping their favorite cars toys since the day they got their first toy. If I could gather it into one place, then it could be a perfect kingdom with hundreds of car toys, from hot wheels – to Lightning McQueen diecast.
Speaking of what could be good for boys' birthday party, you can consider Disney Cars as your party theme. There are many supplies out there which you can get it so easily, such as birthday balloons, confetti, poster and so forth. And for the invitation card design, or when you can't find a good one for that, please have a look at these ones,
This will give a super cool invitation card design, which has both cute and super awesome design to attract your guests, especially your kid's guest (his school friends). The details as it follows chalkboard inspired background and elements, such as Party garland or bunting flags, border made from colorful stars, sunburst, and last but not least the polka dots pattern.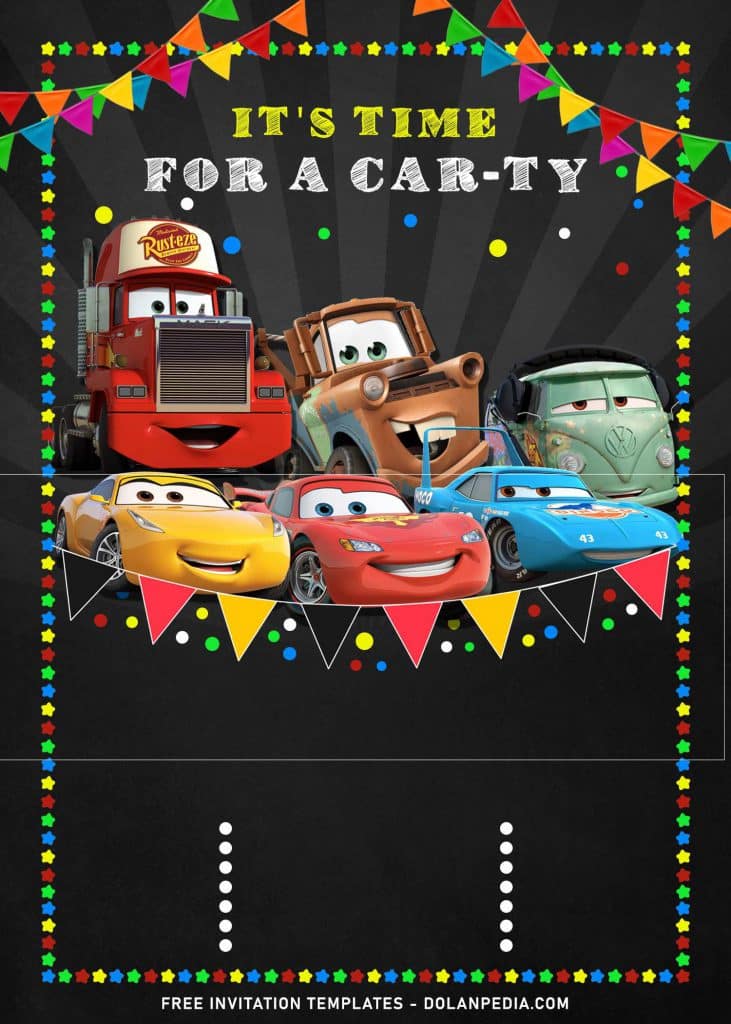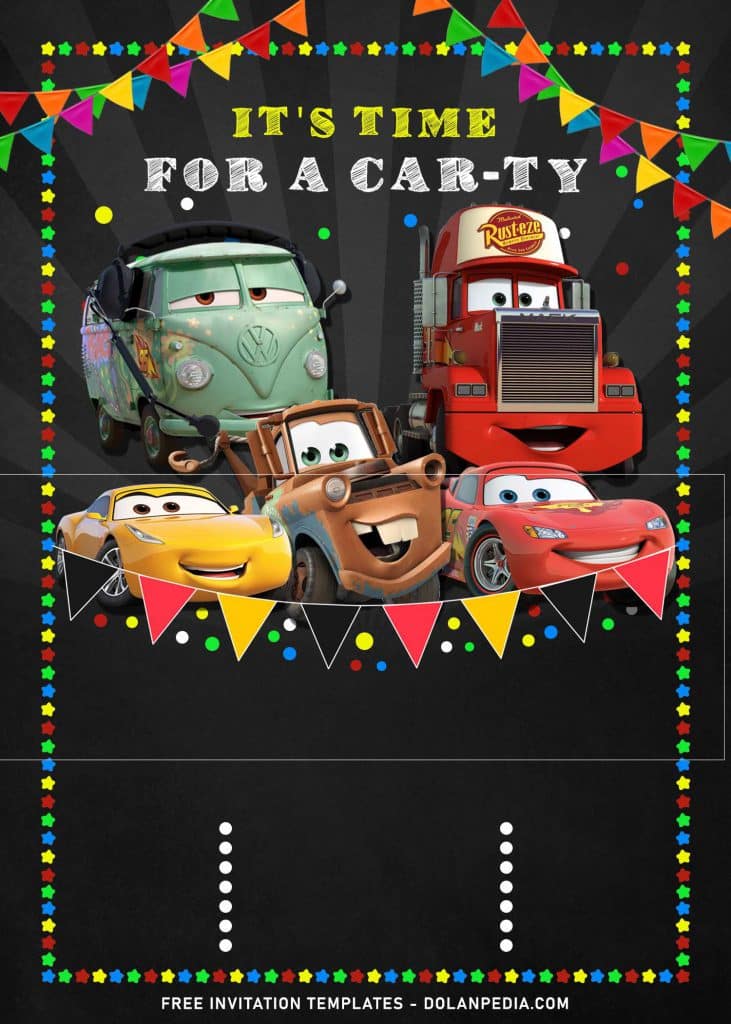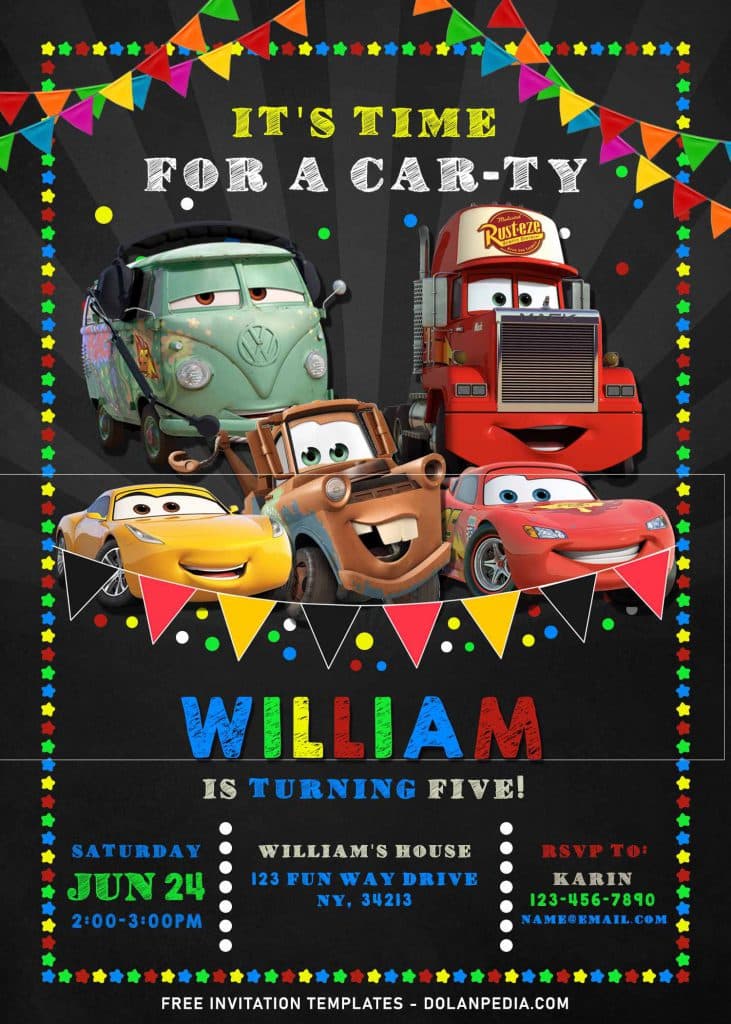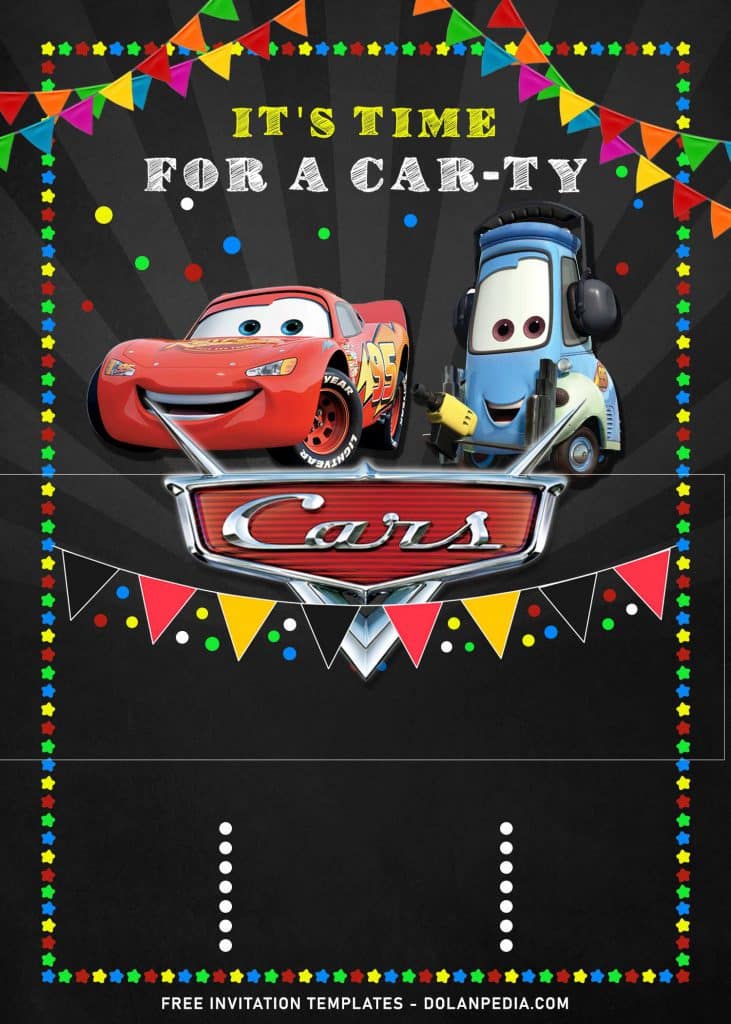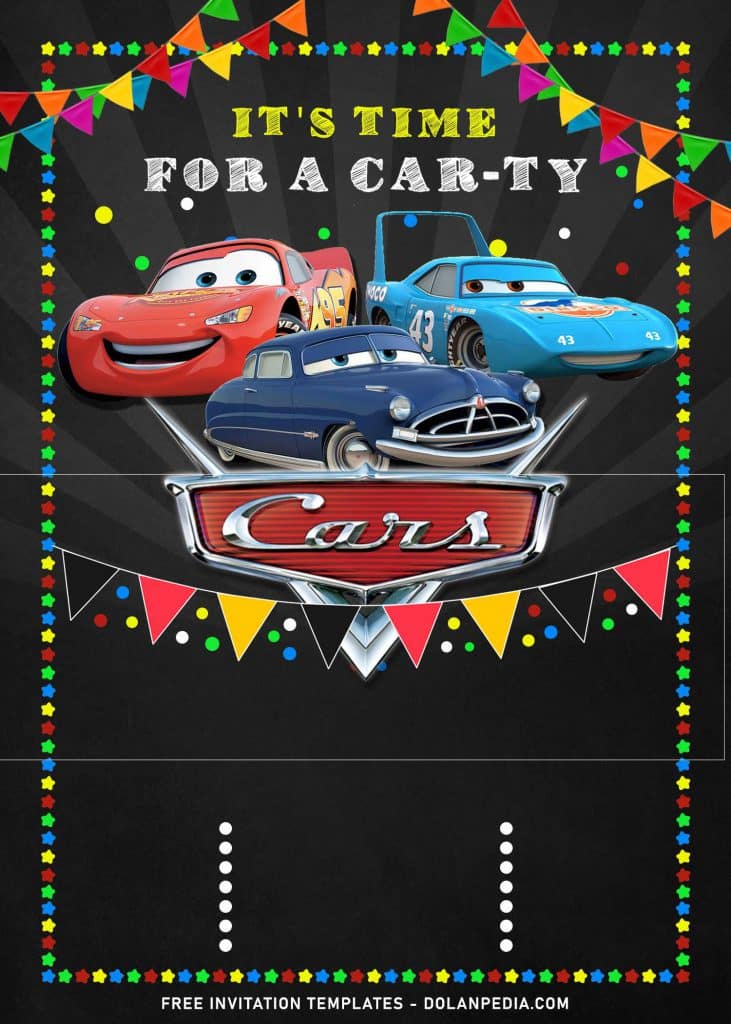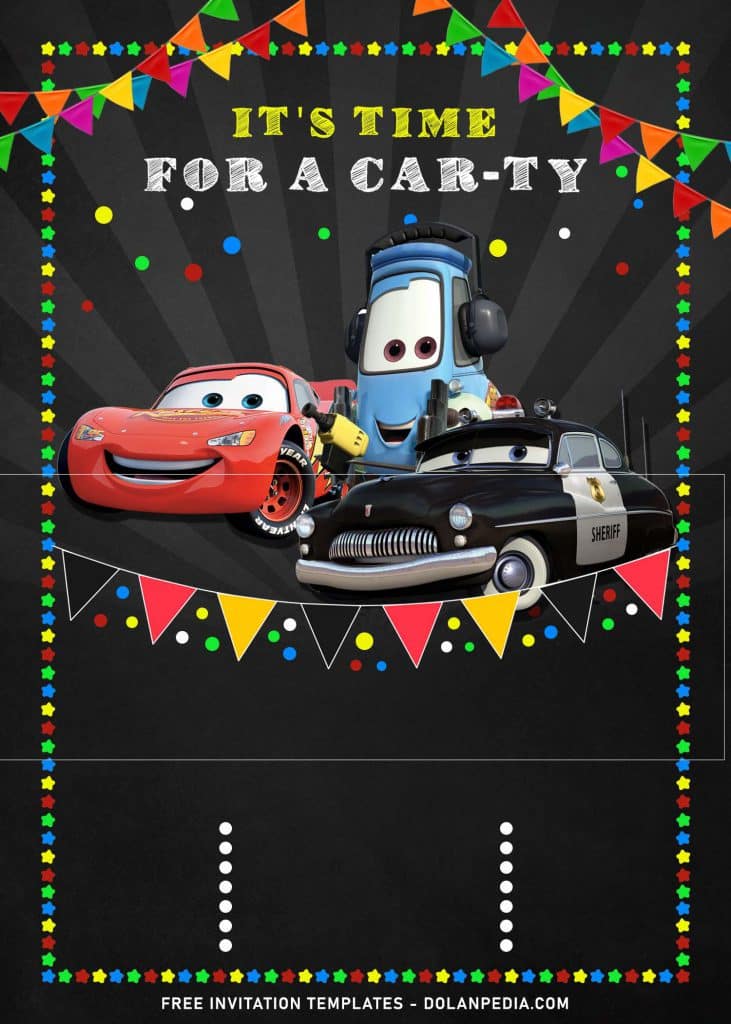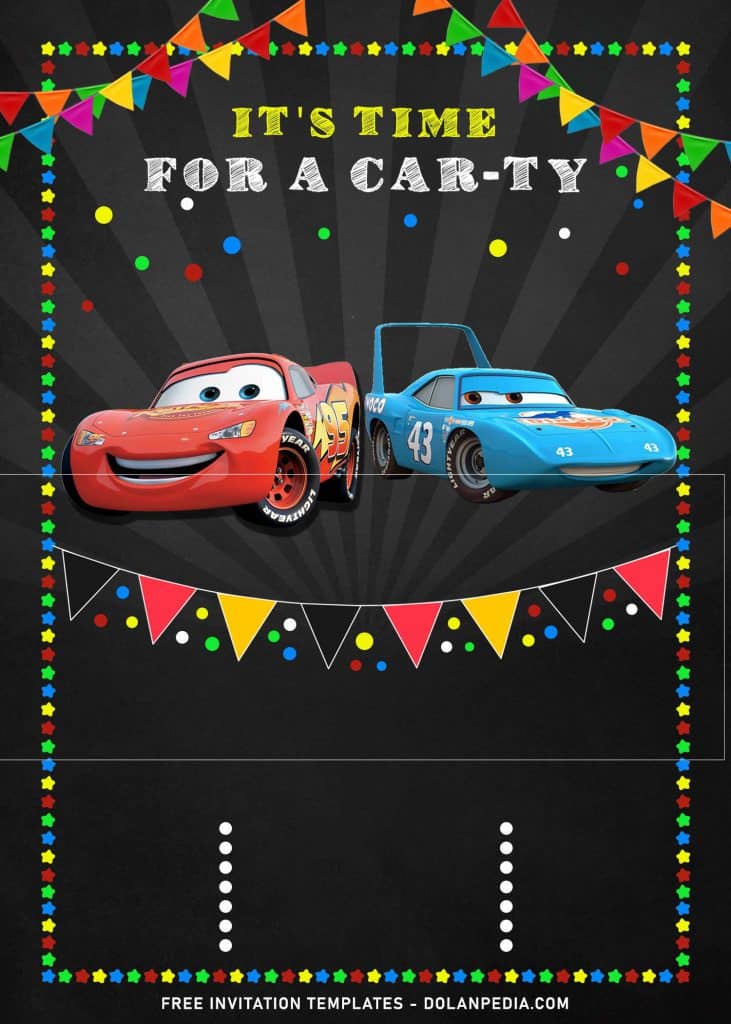 "It's time for a Car-ty!", it's perfect to open the card section, which followed by my favorite Disney Cars' characters such as, Lightning McQueen, Mater, Filmore, Cruz Ramirez, Flo, Sally Carrera and etc. below that, you can type or insert your text into the template, I've made a pretty large space as well as a sample for you. Anyway, please remember that all of these are free and comes in editable JPG format. If you can't bear to wait to keep this, please read instruction below.
Download Instruction
Choose your favorite template
Right Click your selected templates – Wait for a moment
Then Right click once again – Choose "Save Image As"
Locate where the file will be saved in your device
Tap "Enter" to start the download process
Additional Tips
After the download process is finished, you can customize our template by using a simple app like Microsoft Word or Paint, if you want something that could handle much better, you can try to edit the template on Adobe Photoshop or Corel Draw app. For printing material (Paper), you can use either cardstock paper or linen paper, it weighs around 30-80 lbs., which makes it perfect to feed them into your own printer at home. Find some information about them, because it has different kinds of textures, colors and thicknesses.