Did you have the same idea to go with a pretty whimsical idea for your kid like me? Actually, it's not that crazy, since many parents out there were also thinking to use or pick Rainbow themed birthday for their little sweetheart. This particular concept was on trending, especially in Pinterest, I've found bunch of people have pinned it in their favorite board.
It's been a while since my last post, and I'm back again to say hi to you through this article. As we have talked about this before, you might already know what's waiting for you. Today, I want to present you my favorite Rainbow themed invitation card which will double the fun! Here they are,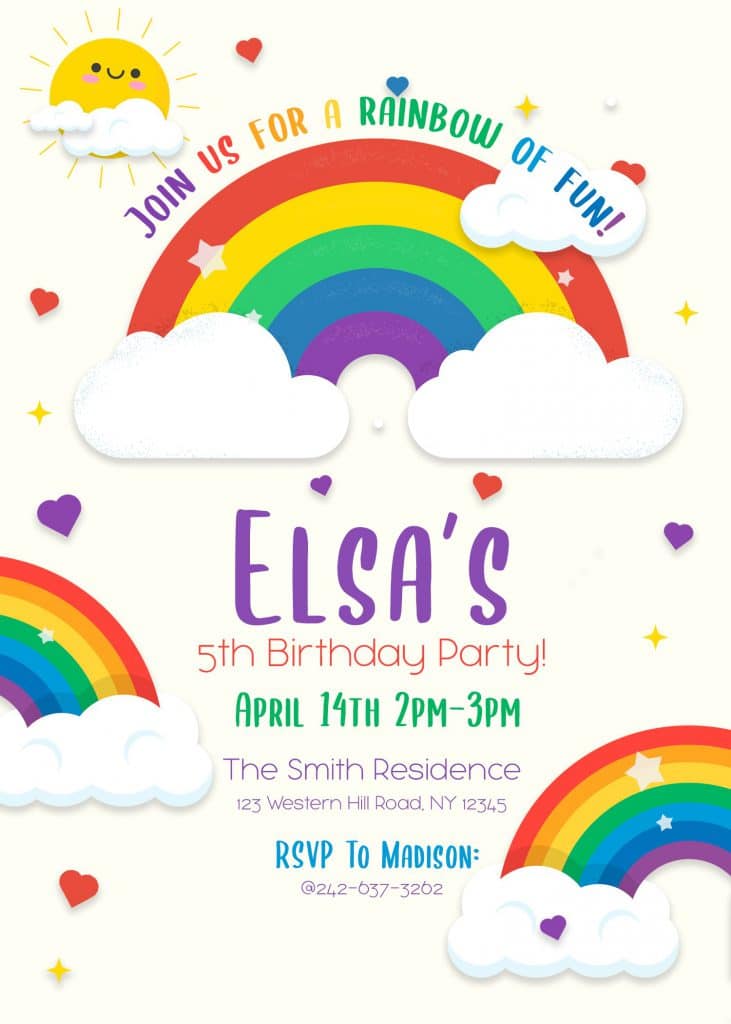 You're going to get 9+ template designs. Which came in JPG file format, it's easy to download and customize. 9 designs – 9 lives to save you from disappointment and embarrassment. There are plenty of elements here, such as sky blue & solid white background, (my favorite) Pastel colored rainbow, heart shaped sprinkles, and last but not least the adorable stars with smiley face on it. You can get all of that packed into 9 different design for absolutely free.
Can't hold back to keep it as your invitation card? read our written guides down below.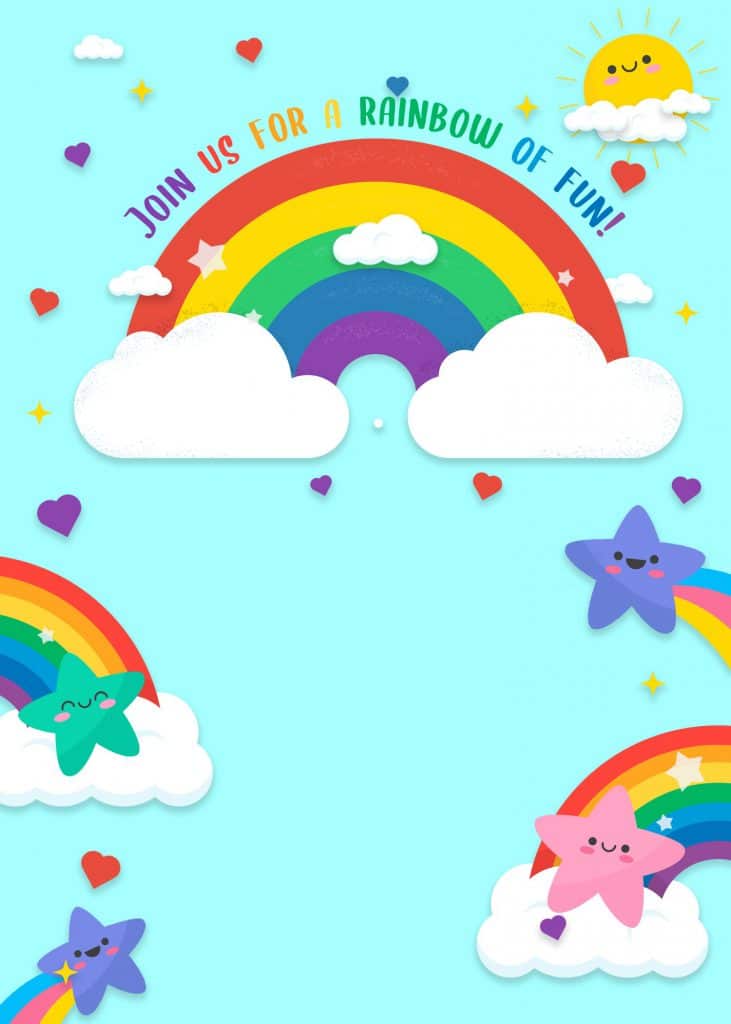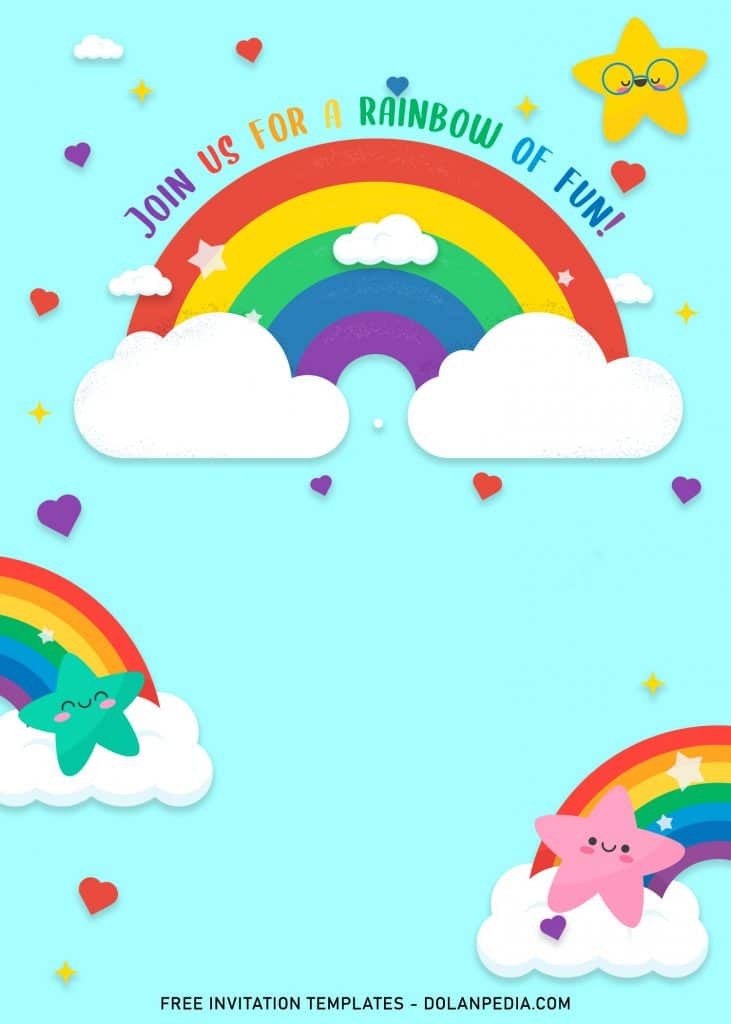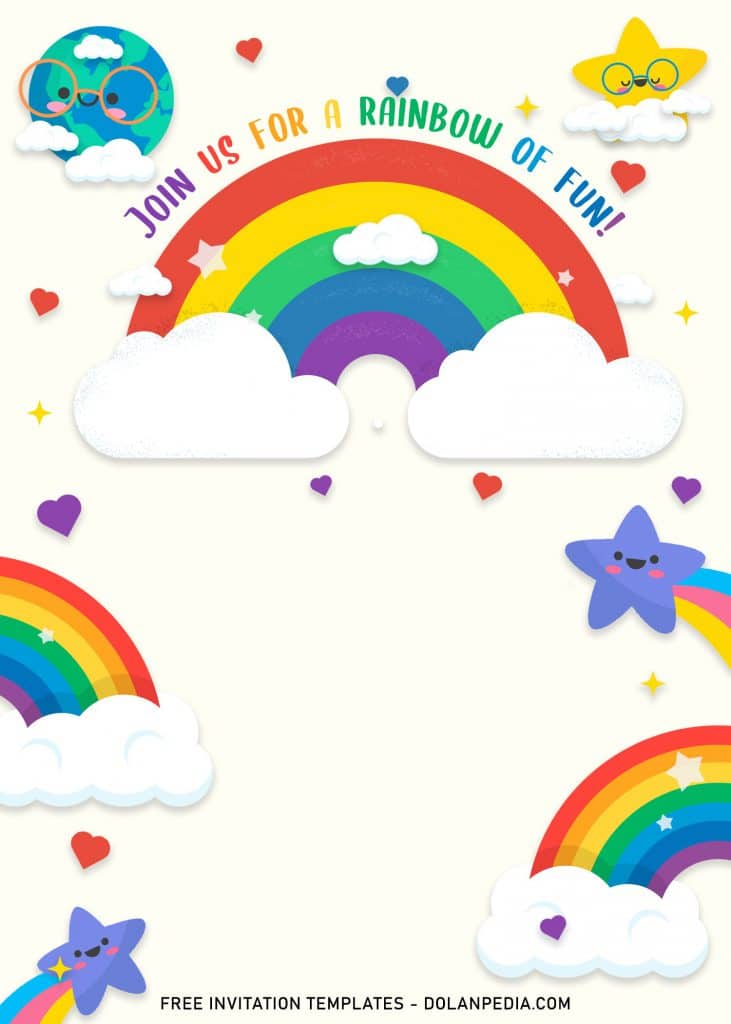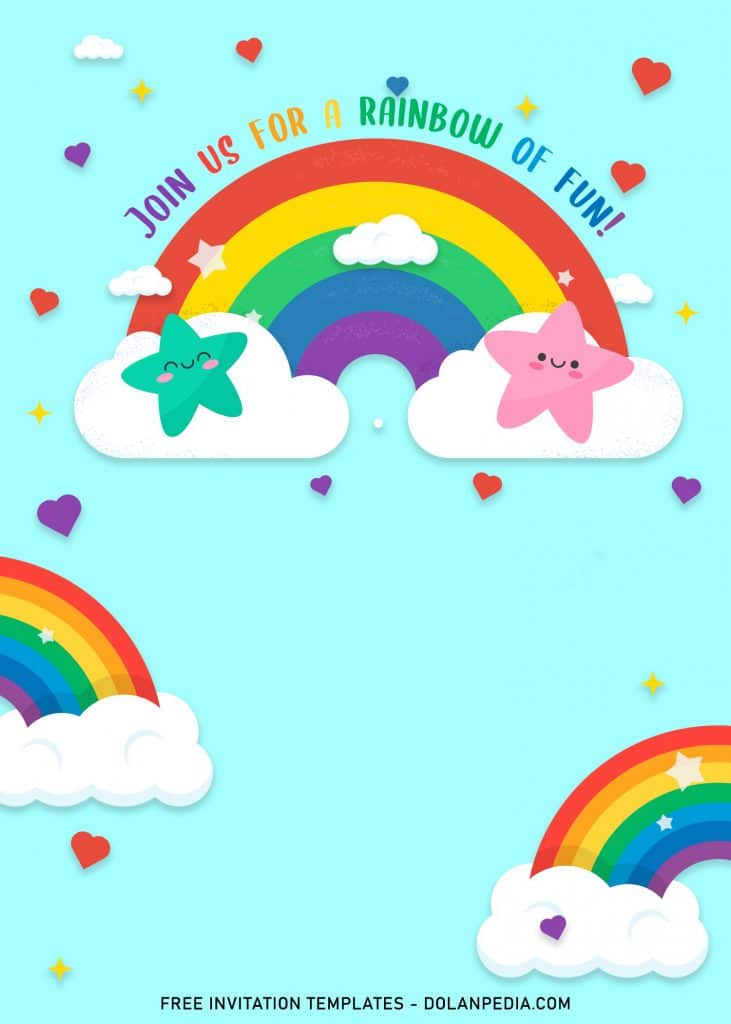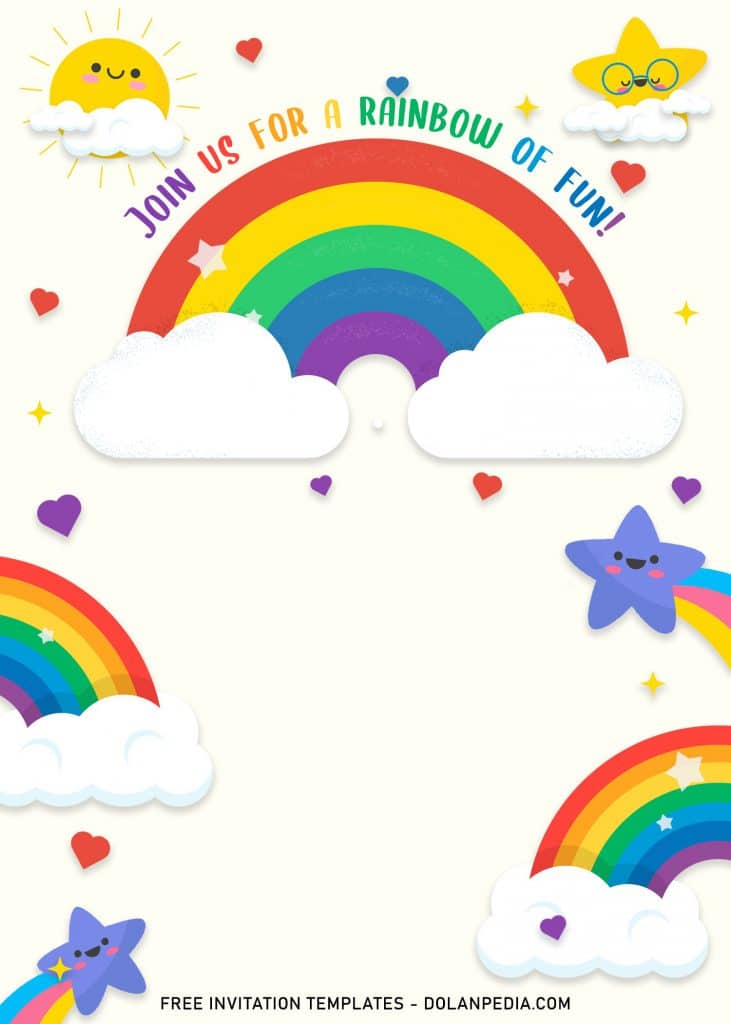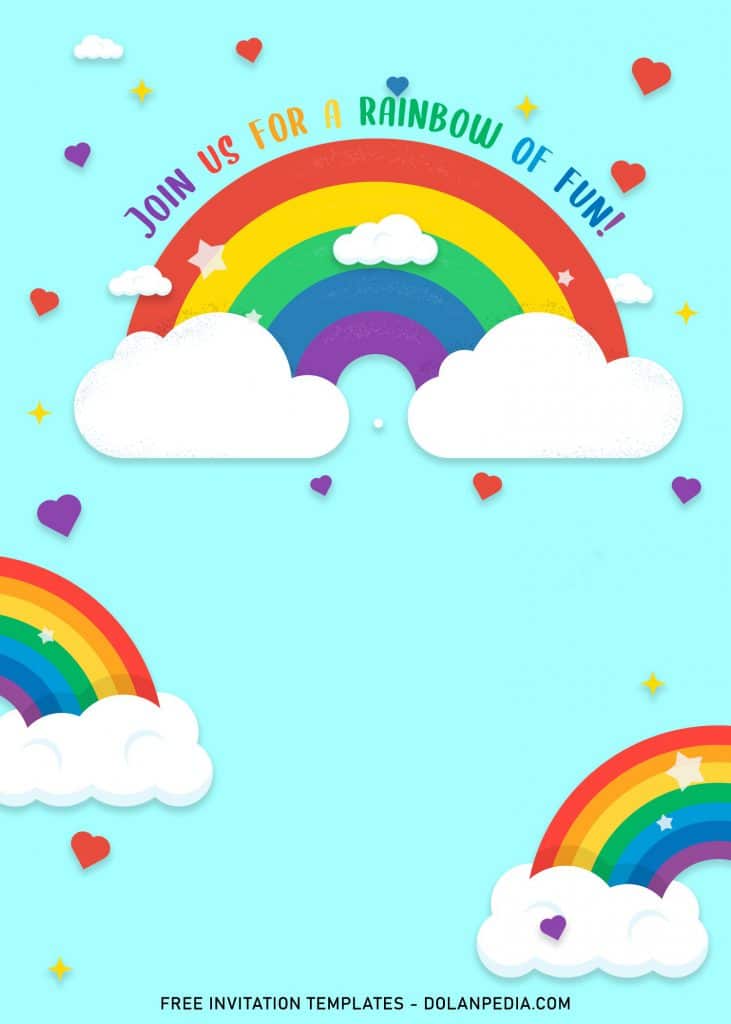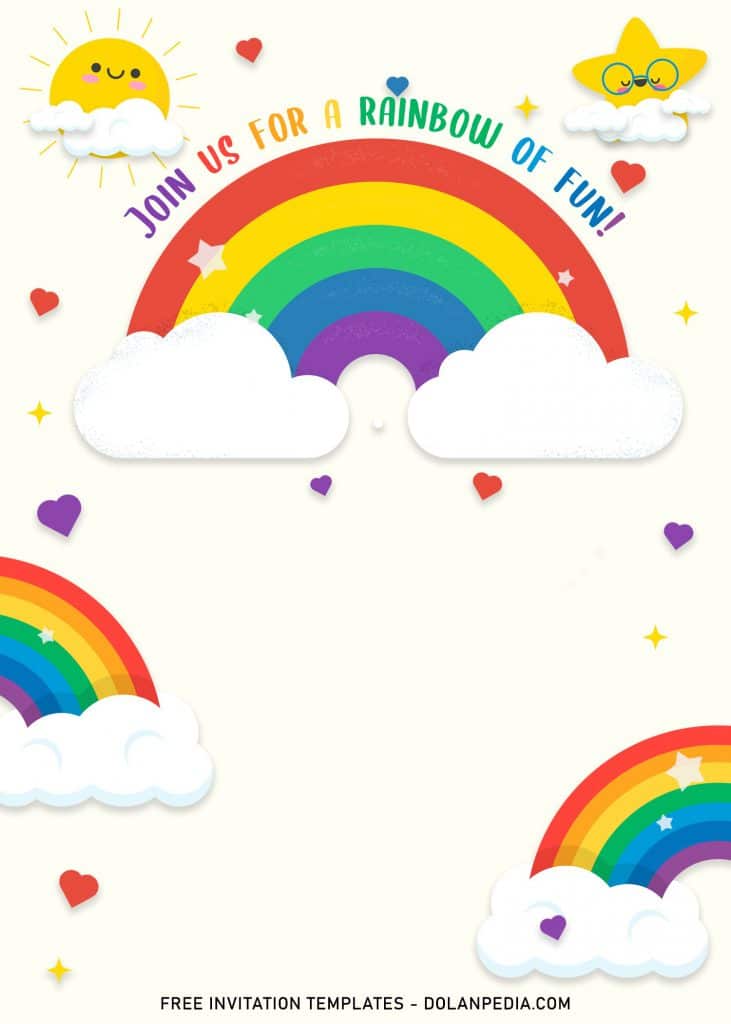 Get our free DIY invitation for your kid's birthday and add your magic touch, so everyone can't escape from your spell. This following instructions will guide you to download our lovely template, so please read it carefully and follow the step-by-steps correctly. Here they are,
Option 1. Left-Click on your favorite template, wait for a second & new pop up page will be appeared. (then do the next steps like what's come after in option 2).
Option 2. Right-Click the image, and choose "Save image as".
Locate where the template will be saved in your device, or you can leave it as it is, so the saved file will be in your default download folder.
Tap "Enter" on your keyboard and your download process will begin shortly.
I almost forgot to mention it, you can use "Card-stock" paper as the printing material that you're going to use.