Having a fall birthday is a perfect reason why people still love to celebrate with pumpkin style! The fall has its own spectrum, the windy season that hustle the leaf to fall from twigs, bird chirping, and many more, that make a wonderful set for seasonal party, especially you go with Little Pumpkin that's clearly adding so much more fun!!!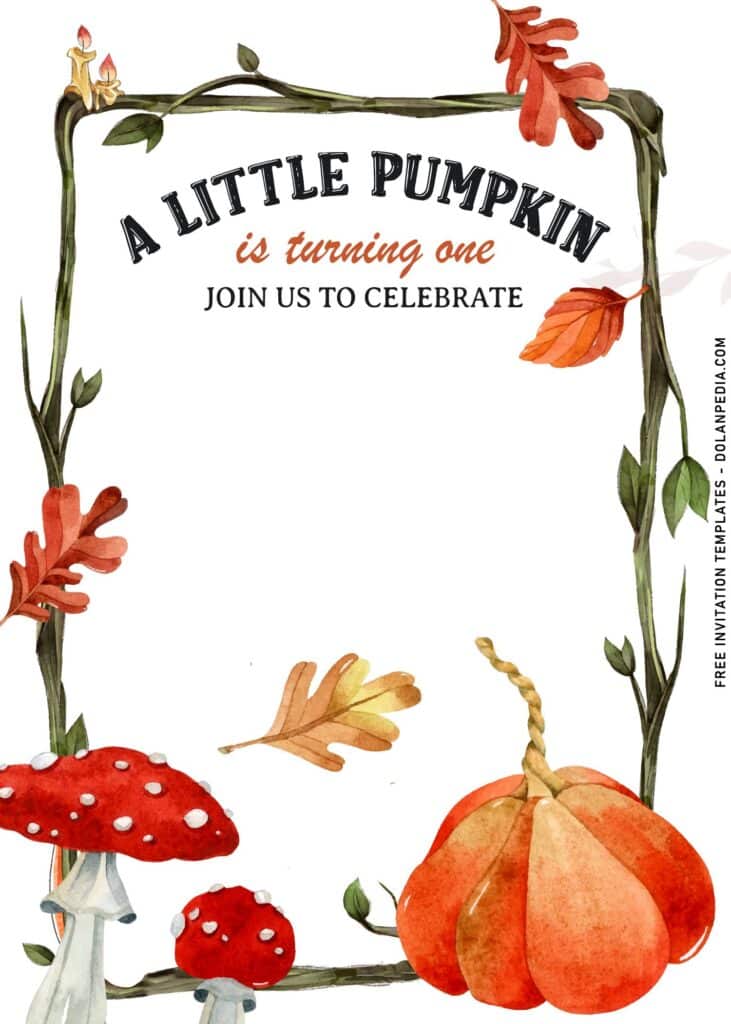 Actually, I'm so glad that I do have many people around me that supports my hobby; creating free invitation card. That brings me to this post, with six beautifully styled Little Pumpkin birthday invitation for anyone here. Celebrate your kid's birthday with fabulous ideas and invitations from us.
This adorable collection was actually made for one of my relative, which's getting rejected for some good reason, her lovely daughter chose another template here that has adorable Mickey and Minnie Mouse. It's fine, and that's reason why I featured these today. It has adorable, hand drawn illustrations of Ash, Maple, Hawthorne, Yellow Birch and Oak leaves, alongside the main spotlight; the Pumpkin that is also coming in several styles to choose from.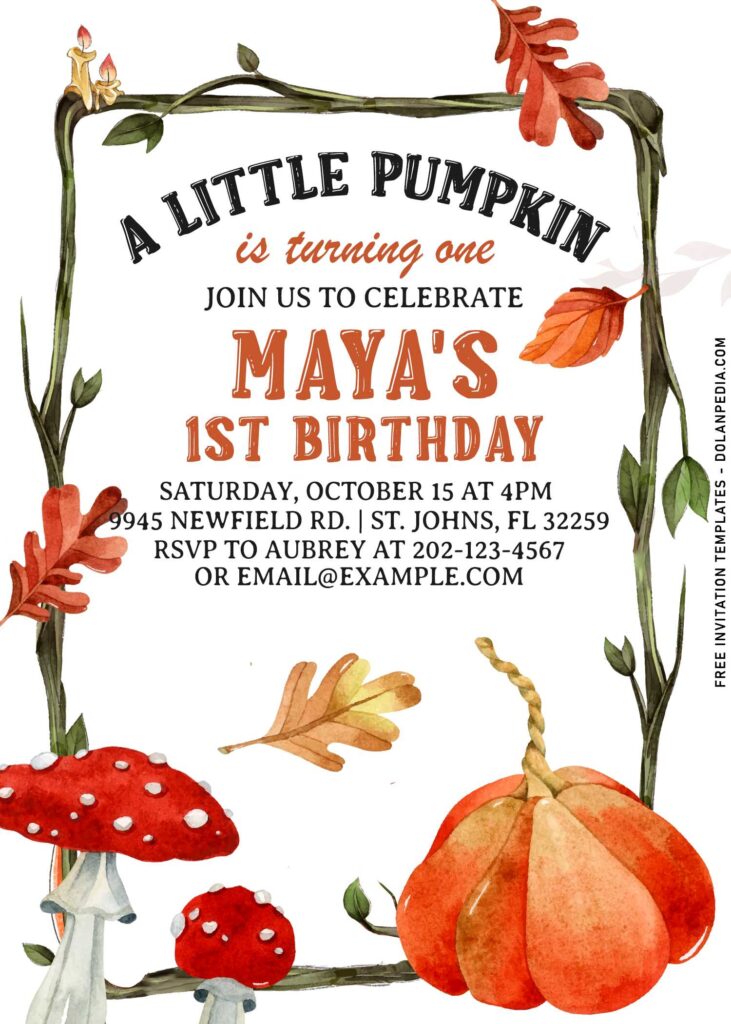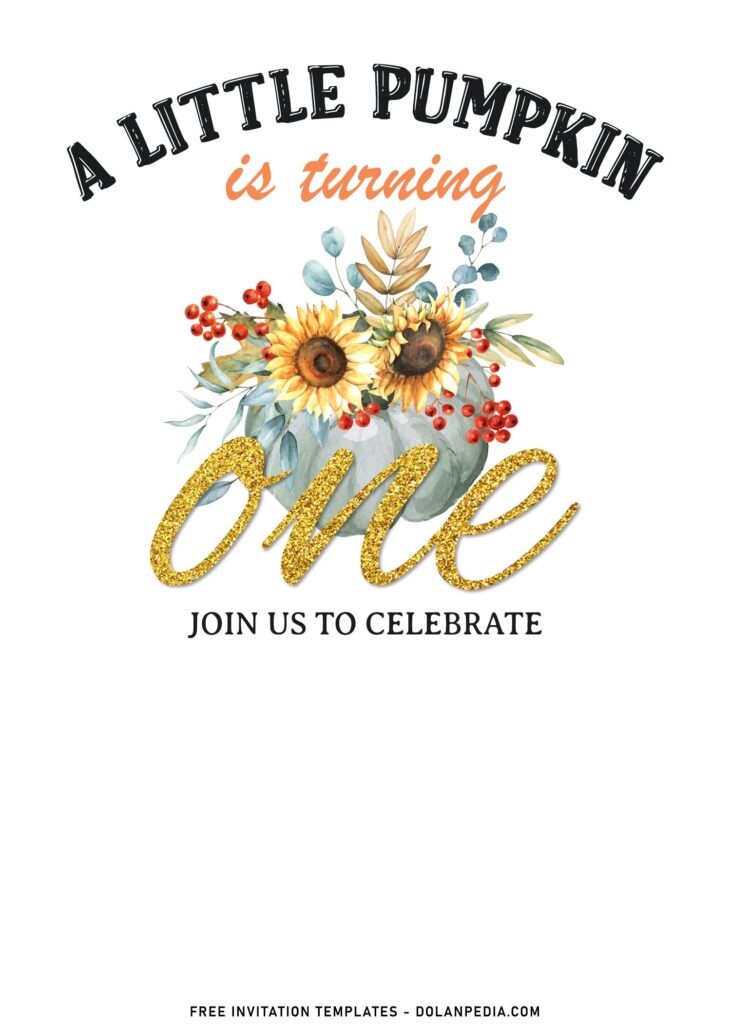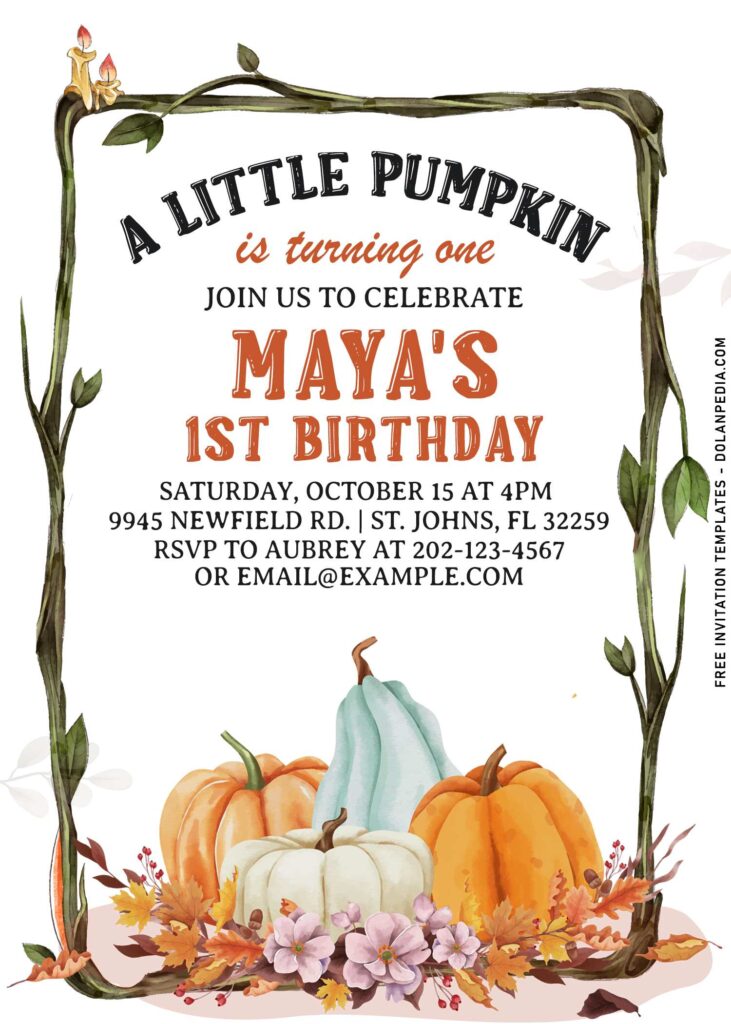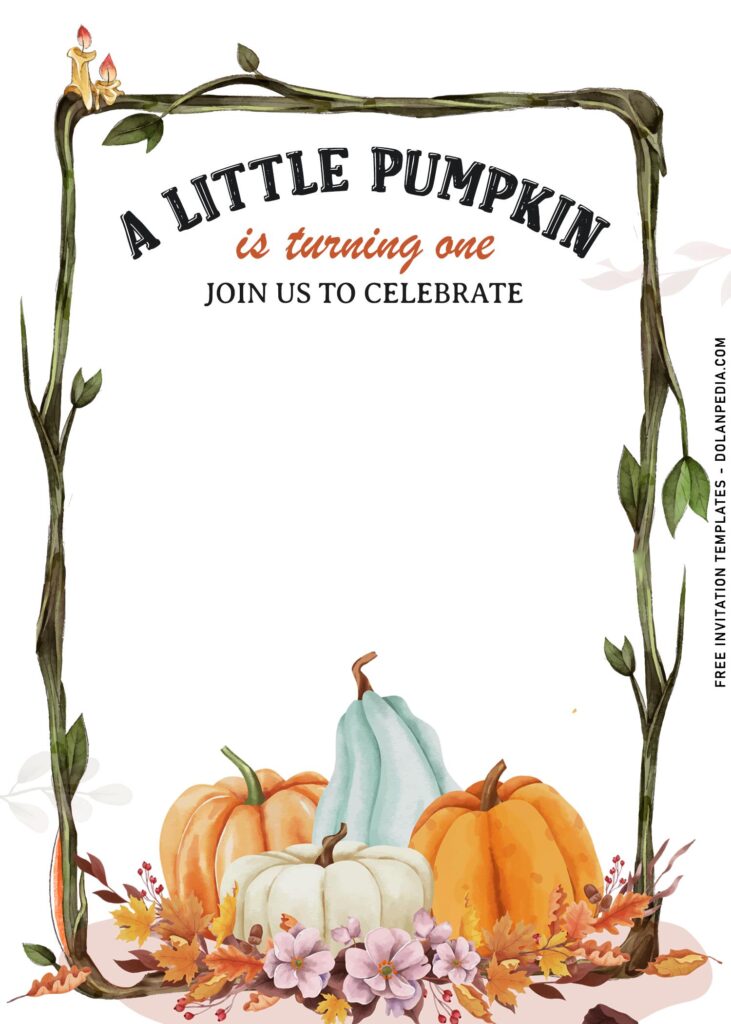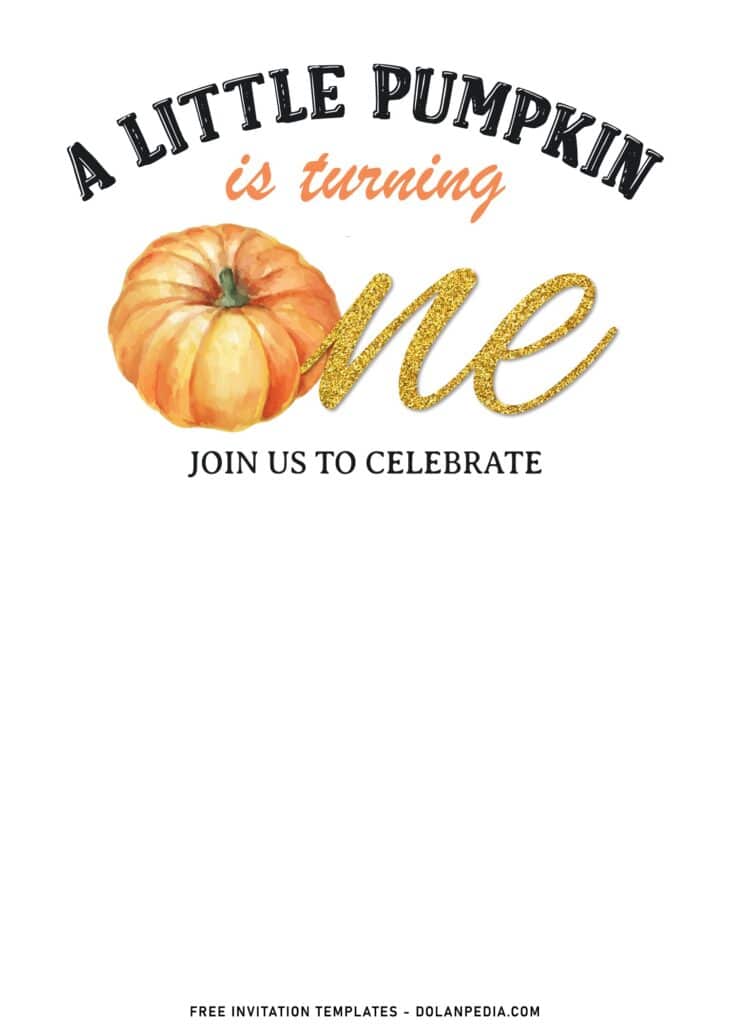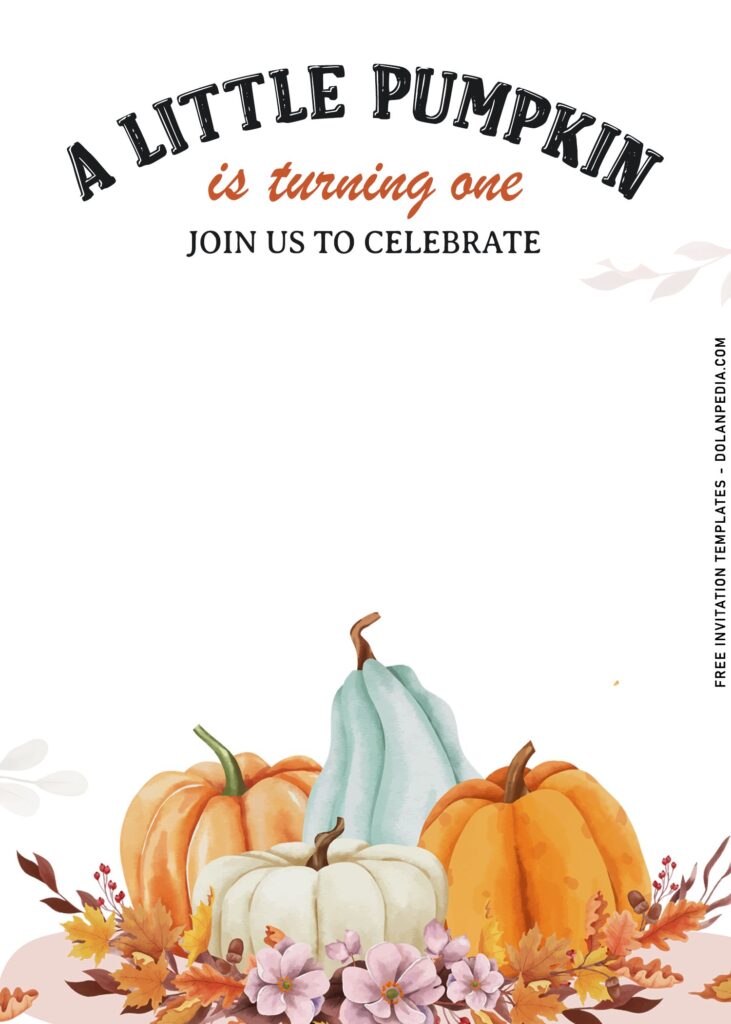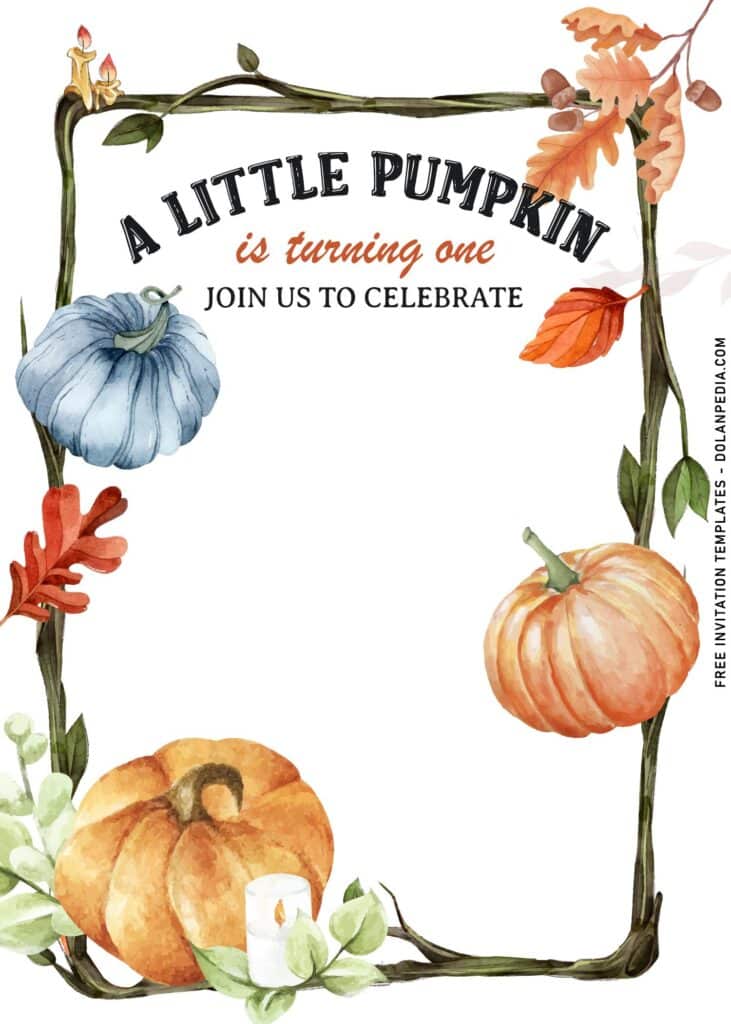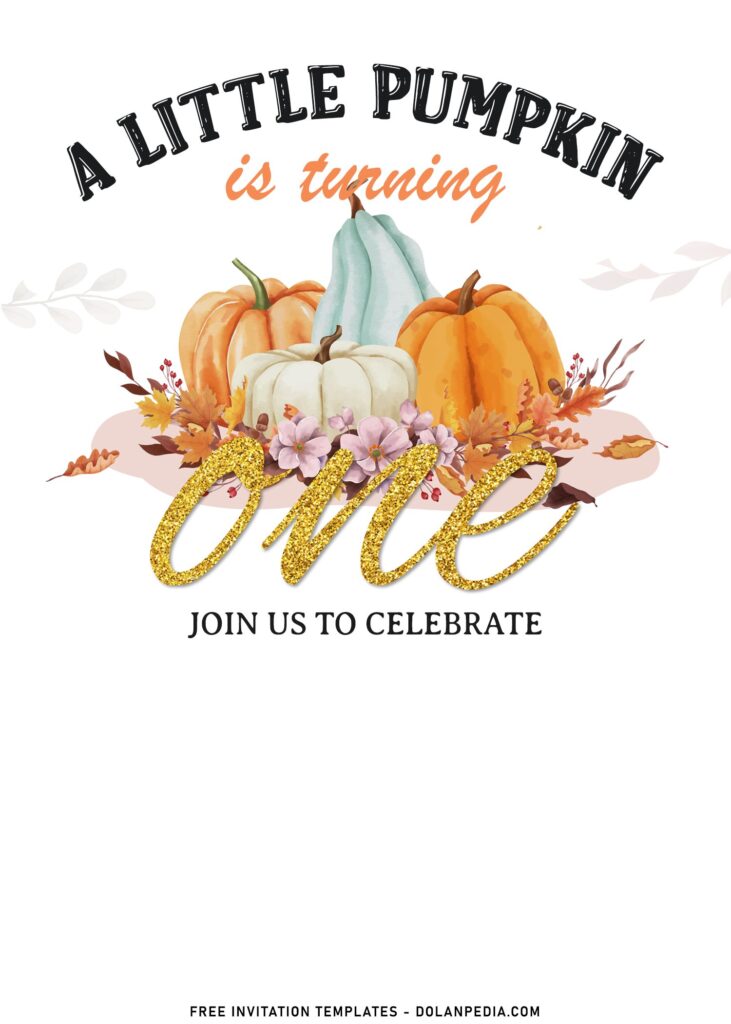 Actually, it might look somehow or kind of simply, but don't get it wrong. I took almost 3 hours straight just to figure how each adorable illustrations are going to be placed and which color ended up being used in this project. As you can see, these seven are beyond our imagination, able to display the great Autumn season for a fun birthday party with loved ones. Soft color touch along with cute wording, there is no goo reason to skip these.
FYI, unfortunately you can't edit or personalize the illustrations that I have put evenly in each templates, but I give you freedom to add your own text/party information, as there is a designated place/space which have been made specially for that reason.
Download Information
Choose your favorite design template
Right click on each one of your selected template
Then select "save image as", and locate the download folder and tap "Enter" to start.