Don't be scared to do a new thing in your life. For your kid's birthday, you can try a lots of thing, rather than you were always trying to do the same concept over and over. For example, for boys' birthday, there is a good concept which people are often to skip this. Pokémon is what I meant here, it does have bunch of great and fun elements to your party. Do you want to see the prove? Please have a look at these collection,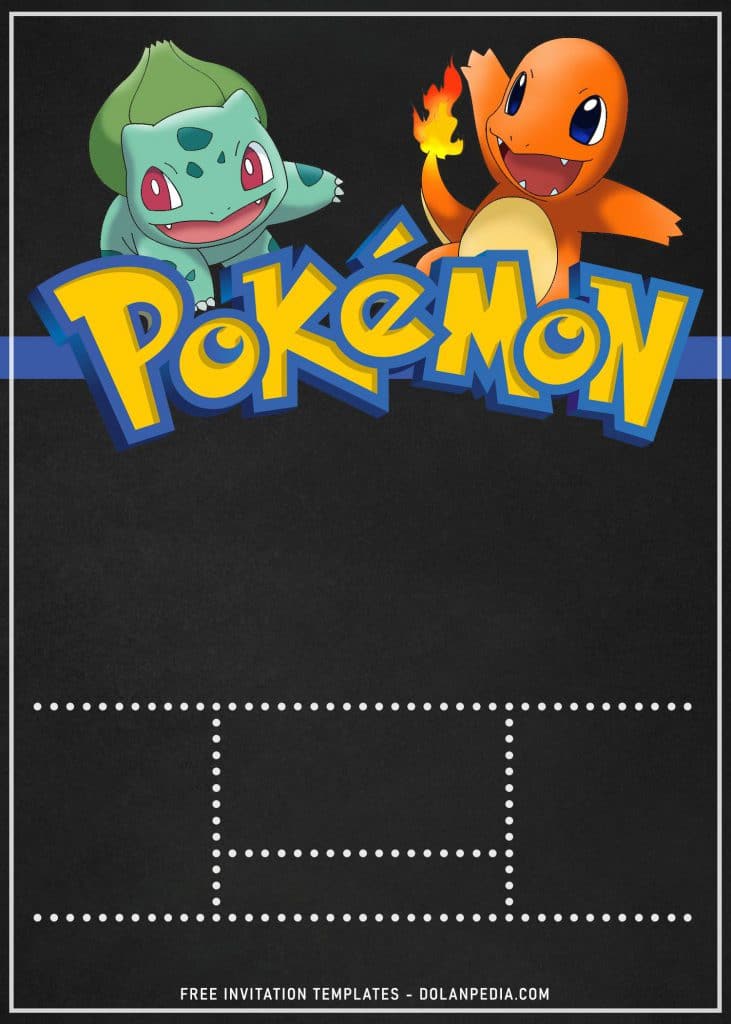 This was made for my sister actually and I've got her permission to feature it in today's article. This template might be a bit different to other that you have probably seen it before. It has a kind of new thing, Chalkboard style. It was represented in the way of how I decorated the background of the card, I added a simple layer of background with chalkboard texture on it, along with "Pokémon Logo" on top of it.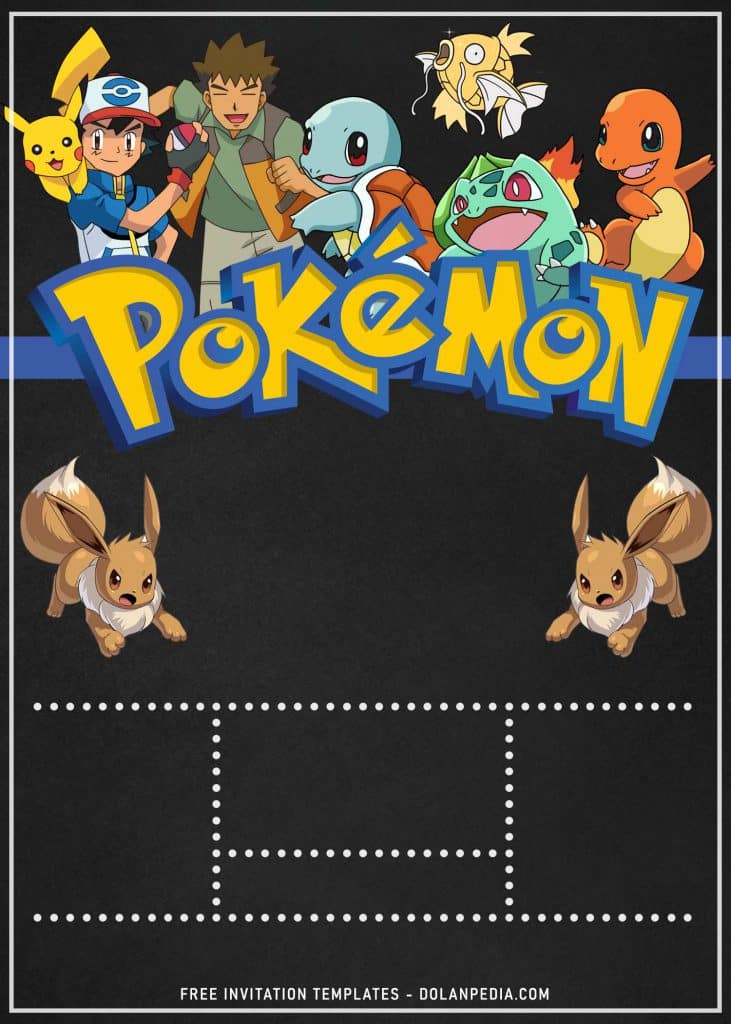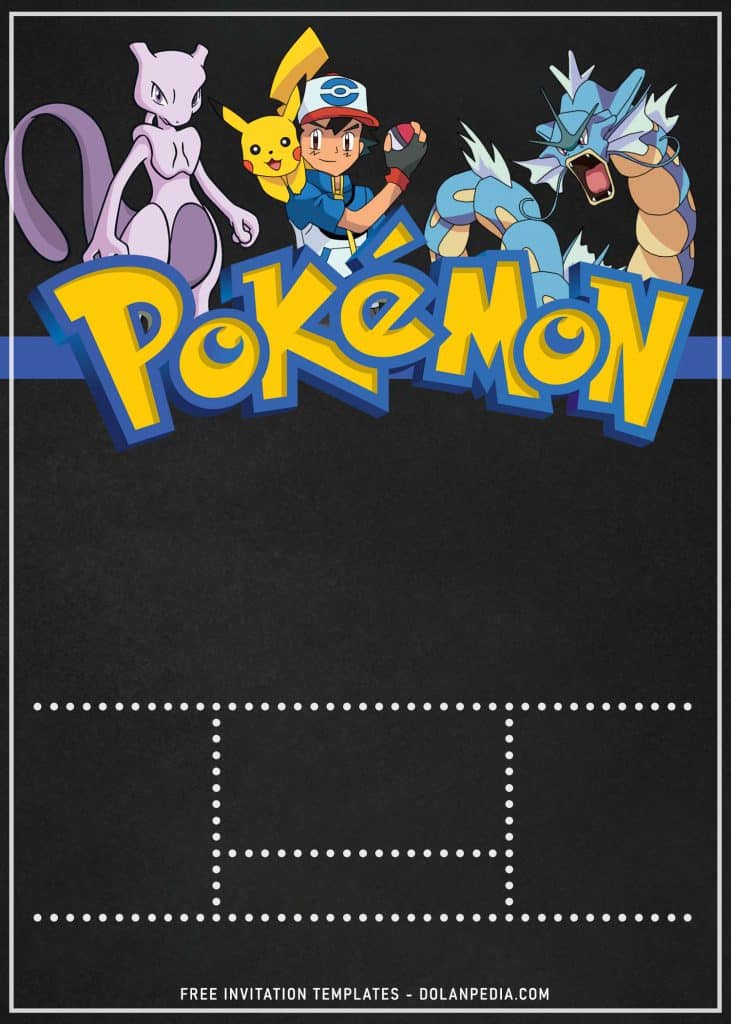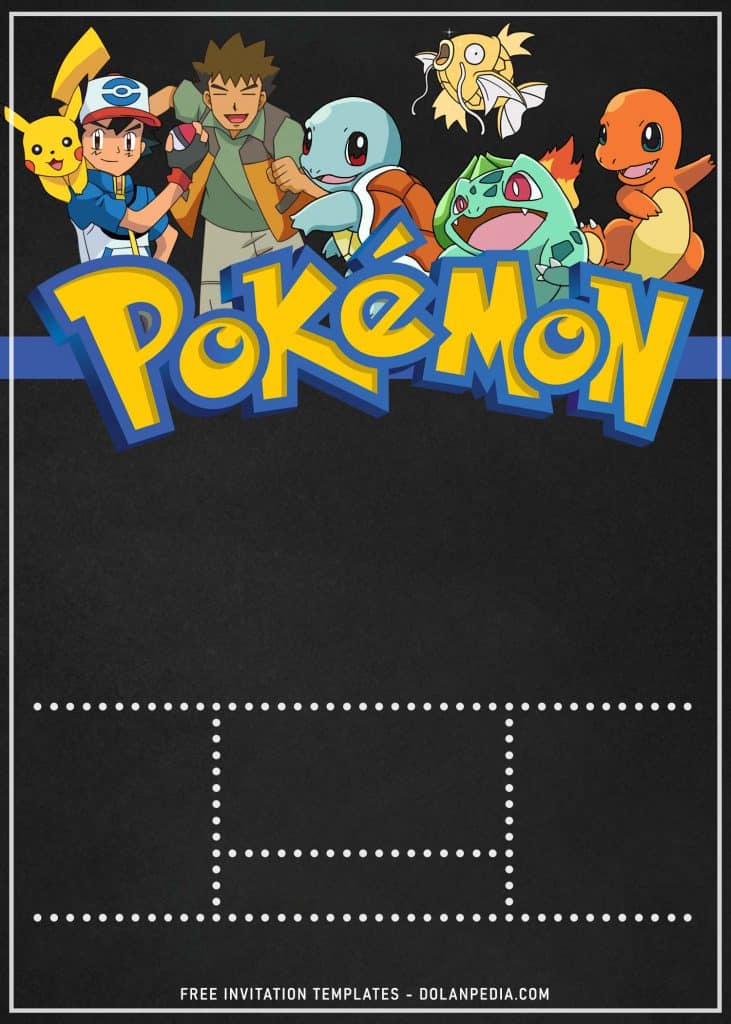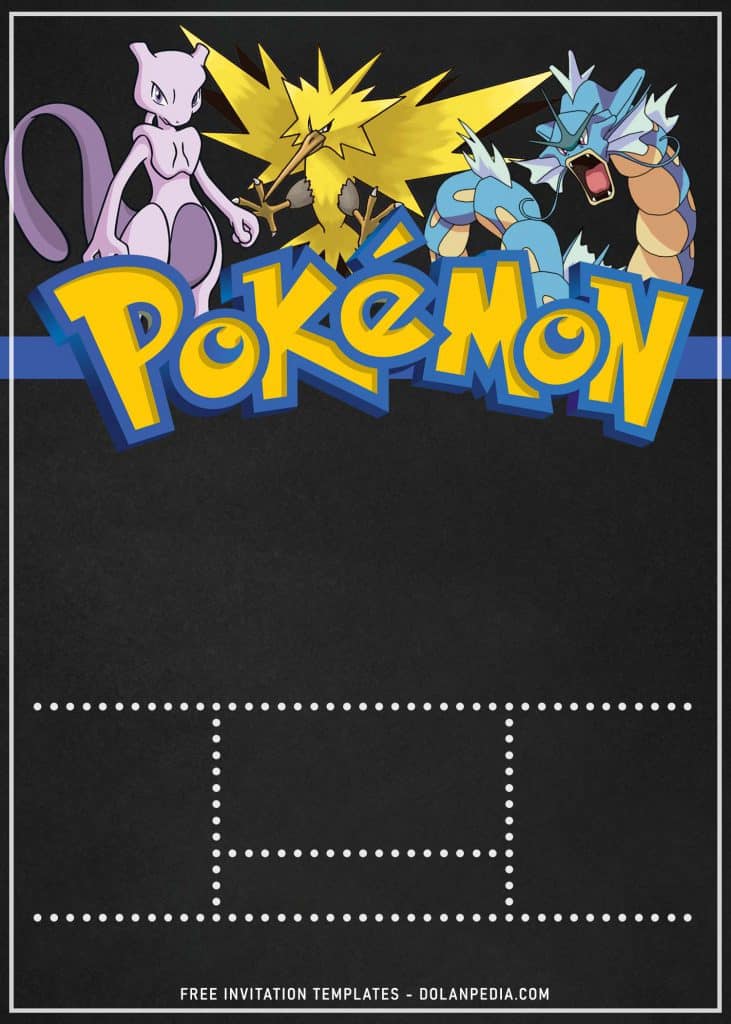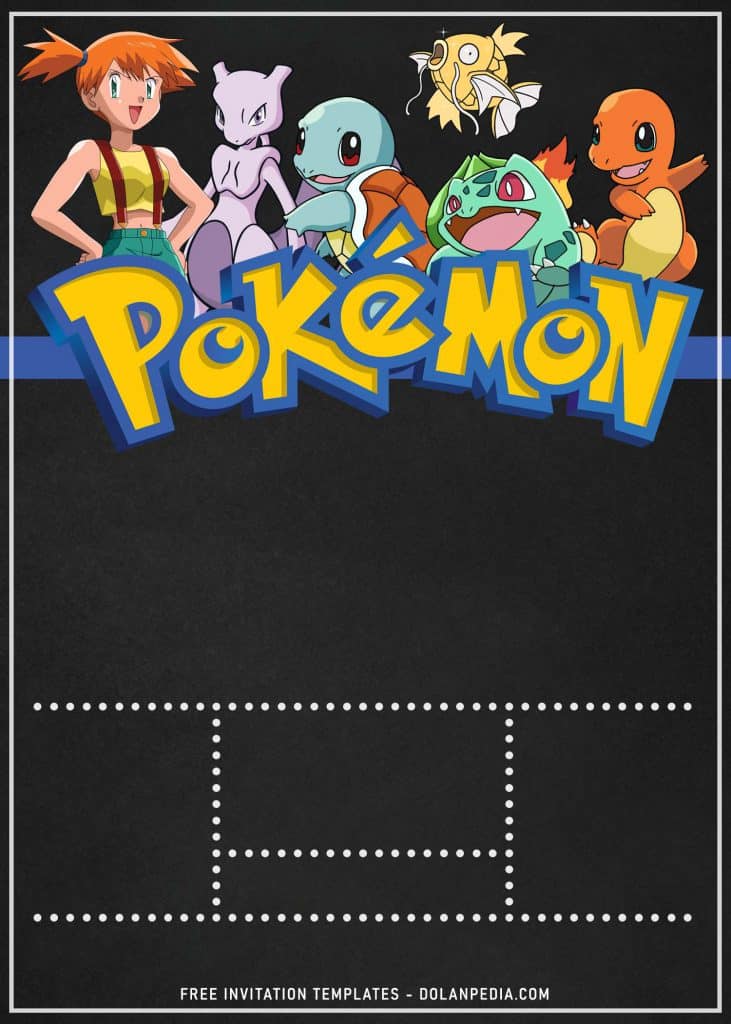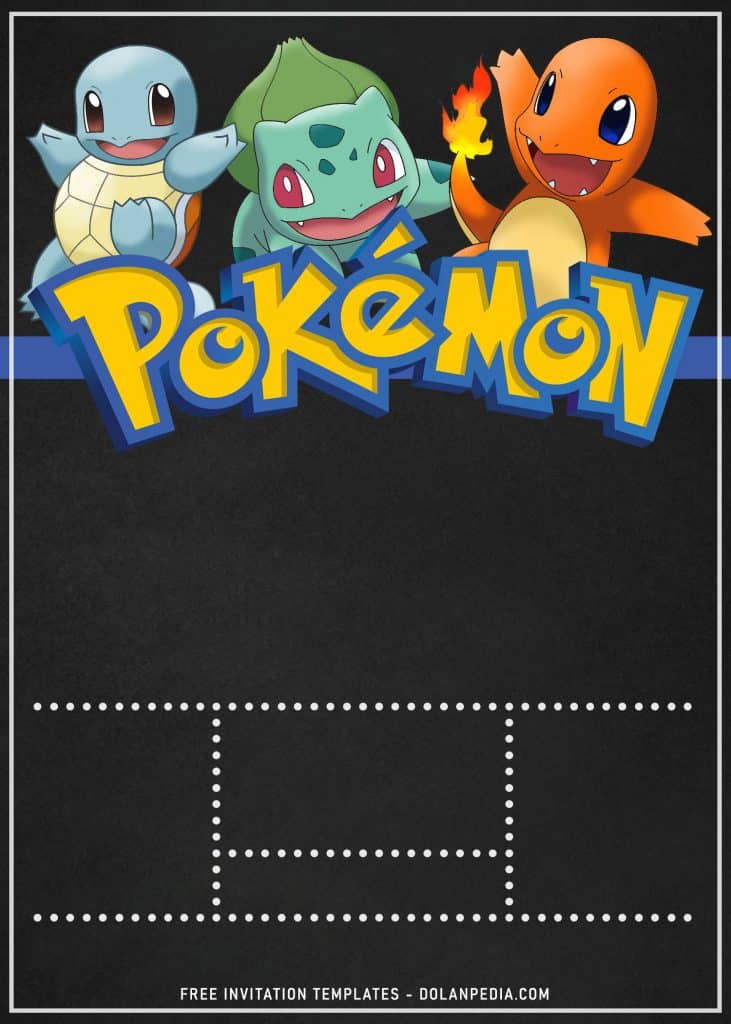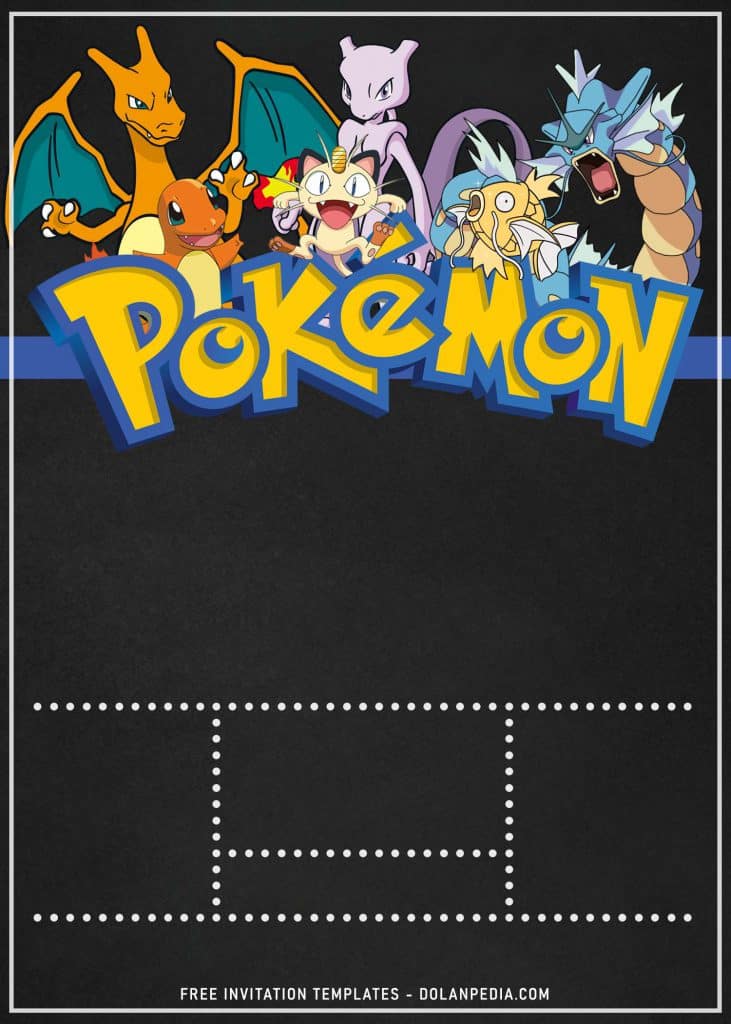 The logo here, I used it for highlighting all of the Pokémon characters, such as Pikachu, Ash, Brock, Misty and so forth. Since this article will give you 11+ template designs, so you will get many and many cute and fun things through this Pokémon templates. For your party information or texts, there is no need to worry about it, since I have left plenty space for you to be able to type your own text freely.
How to Download
Right click the template – Save Image as.
Locate where you want the file to be saved in your device.
Then Tap "Enter" to start the download process.
The download process will be automatically started once you hit your Enter key or click save.
To open the file: Ms. Word or Paint or Adobe Photoshop.
Print the final draft on any printing paper. It's better for you to find a bit information about that on Internet, but in general, people tend to use Card-stock paper as their printing material, because it has tons of great features that others won't.