It's our job to ensure that our kid or baby will have the best treatment as possible, and of the closest and easiest example was doing a celebration, both birthday or something more intimate like Baby shower party. Throwing a party definitely need 100% of both effort and your precious time, so you won't regret it.
Check our latest collection below, which featured well-known computer animated-film; Boss Baby. An adorable and super cool film from Dreamworks Animation. See below,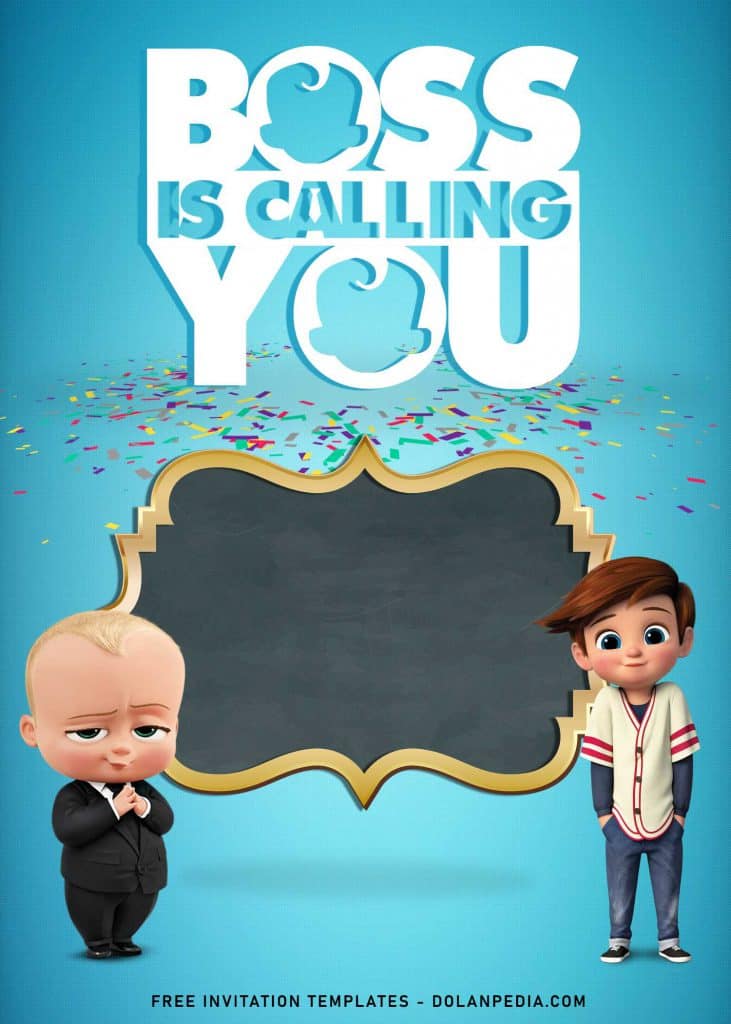 Boss is calling you! this was the main highlight of this card and your guests will know how important it is for them to come at your baby or kid's birthday party. There are 10+ designs, which you can get it for free and you could do the editing process as soon as the download has finished. The background design has blue color and slightly touch of white color at the center of the card, it was kind of having a "spotlight", which will be illuminate the "Boss is calling you" graphic, as well as cute graphics of Boss baby and characters from the original series.
I also have made a quite simple and unique item, so your text won't get too plain or flat if we see it from any directions. Did you see a landscape orientated bracket-look alike frame? It covered up with gold texture, so it will sprinkle the place of where your information will be displayed.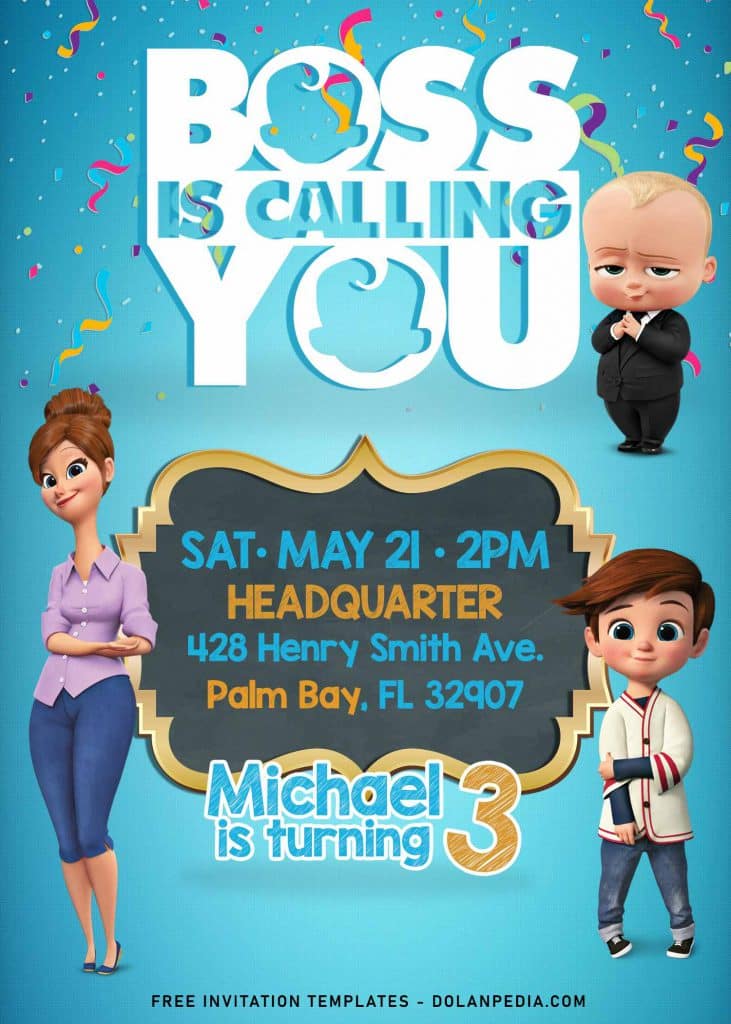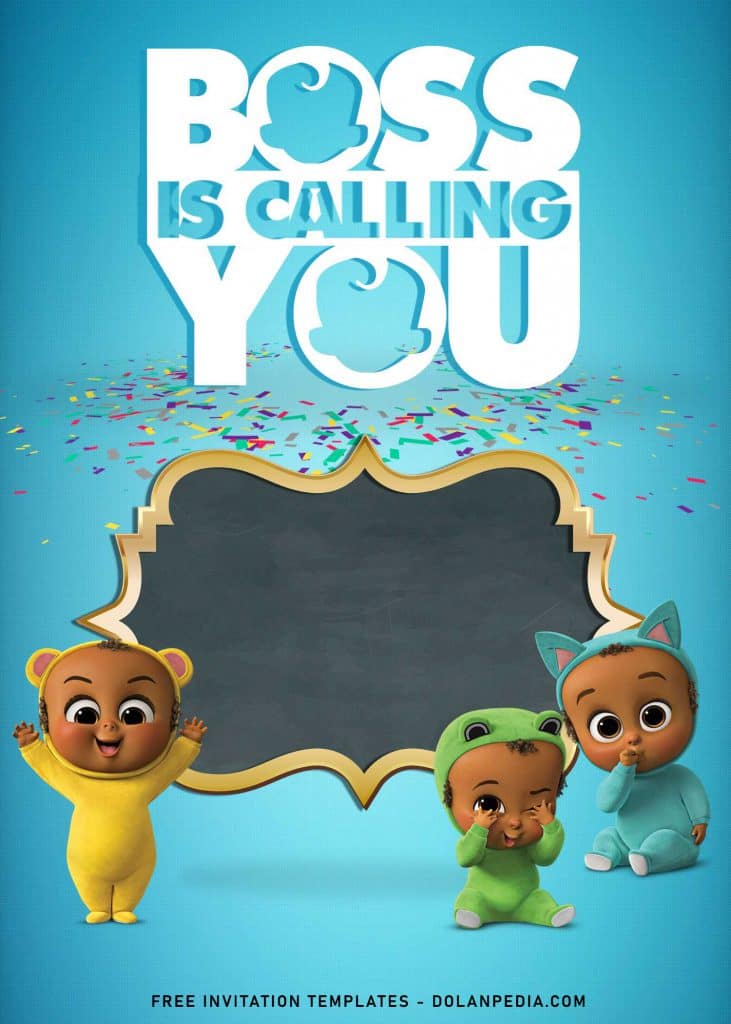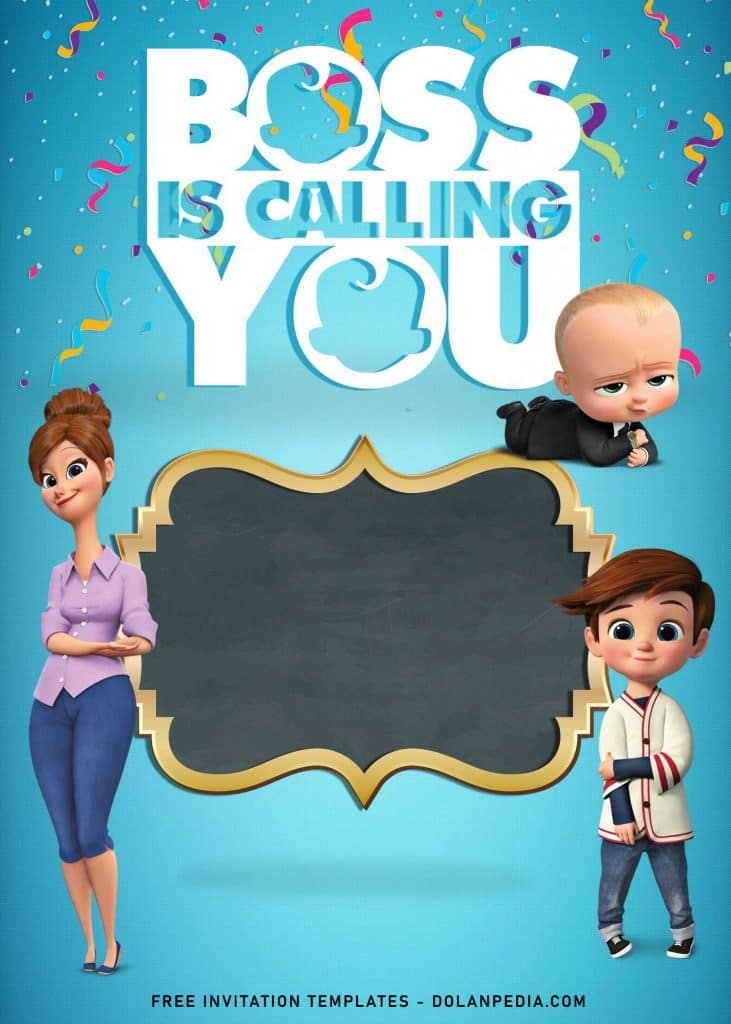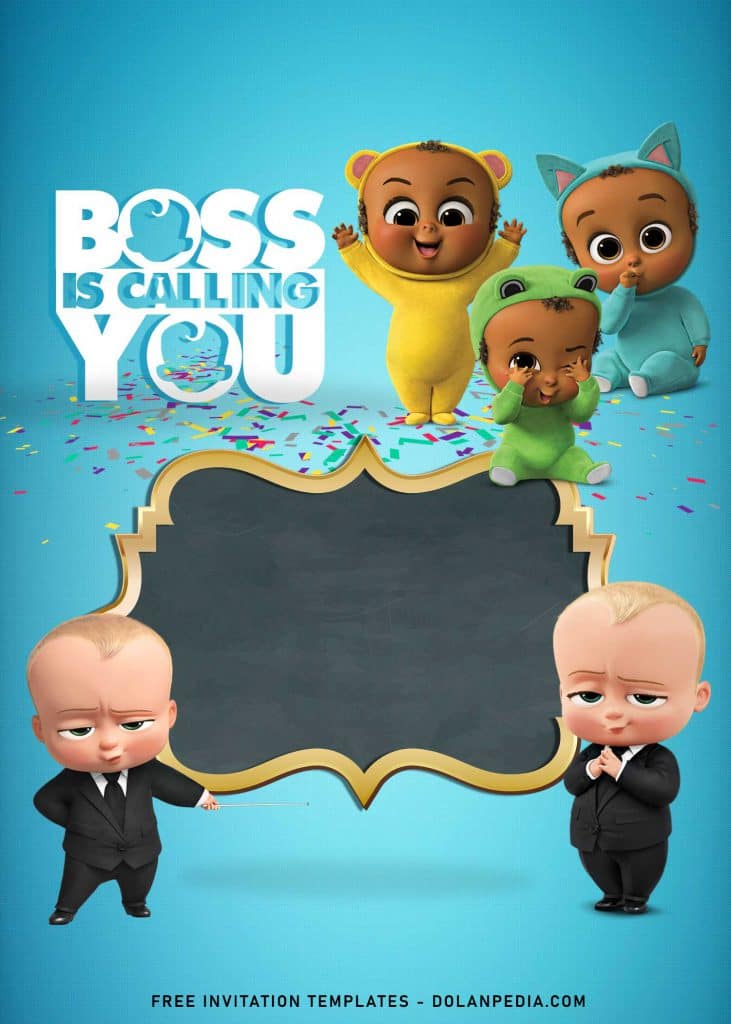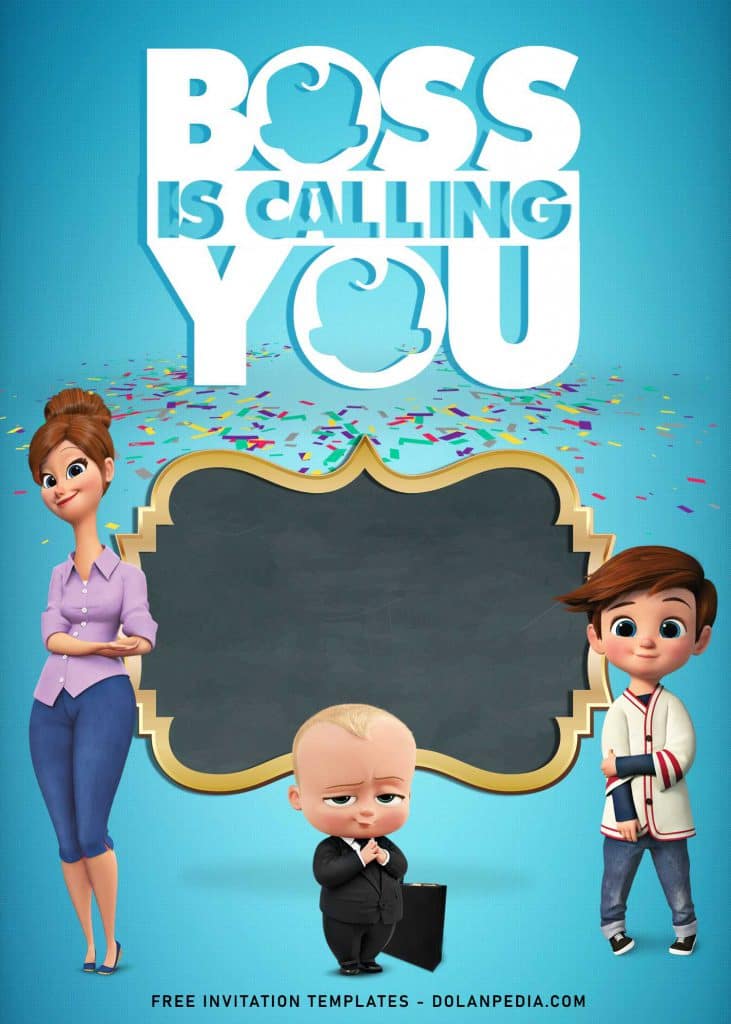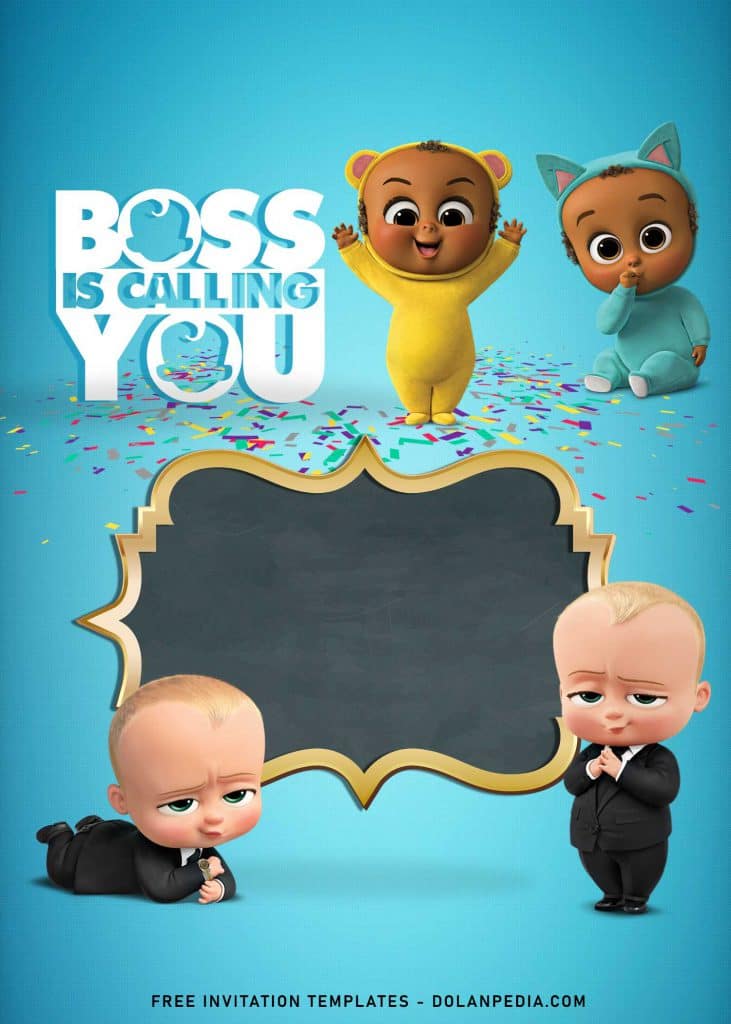 Download Instruction
Please do read and follow each step-by-steps carefully, if you had any questions regarding the process, you can ask me through the comment box down below.
Right-Click each one of your selection.
Then Select "Save Image As", locate the destination folder.
Click "Save" or tap "Enter" to start the download process.
Once the download process is finished, check the file and you can begin the editing process by opening it (template file) with Adobe Photoshop or Microsoft word.
Print the final draft of your invitation card on any printing paper you have chosen. For me, I'd rather to use a quite pricey paper for better quality than using a cheaper ones but sacrificing the quality.