Party like no others and won't cost you a tons of money to set it up, how do I do that? It's quite simple actually. Firstly, you need to do it all by yourself, from beginning to the end. You can list it into 3 different phases, Inspiration, Preparation and Execution. For some inspiration, you can get it from the Internet, as much as you can, like here in our site. Where hundreds of design are provided for free.
If it's for your son or daughter's birthday, you can consider these ones as inspiration. It's called as Party Animals birthday party. Dress your sweetheart with adorable custom Animals outfit, such as lion, zebra, tiger and so on. And the perfect way to invite your guests is using one of these following Party Animals themed invitation card. Here they are,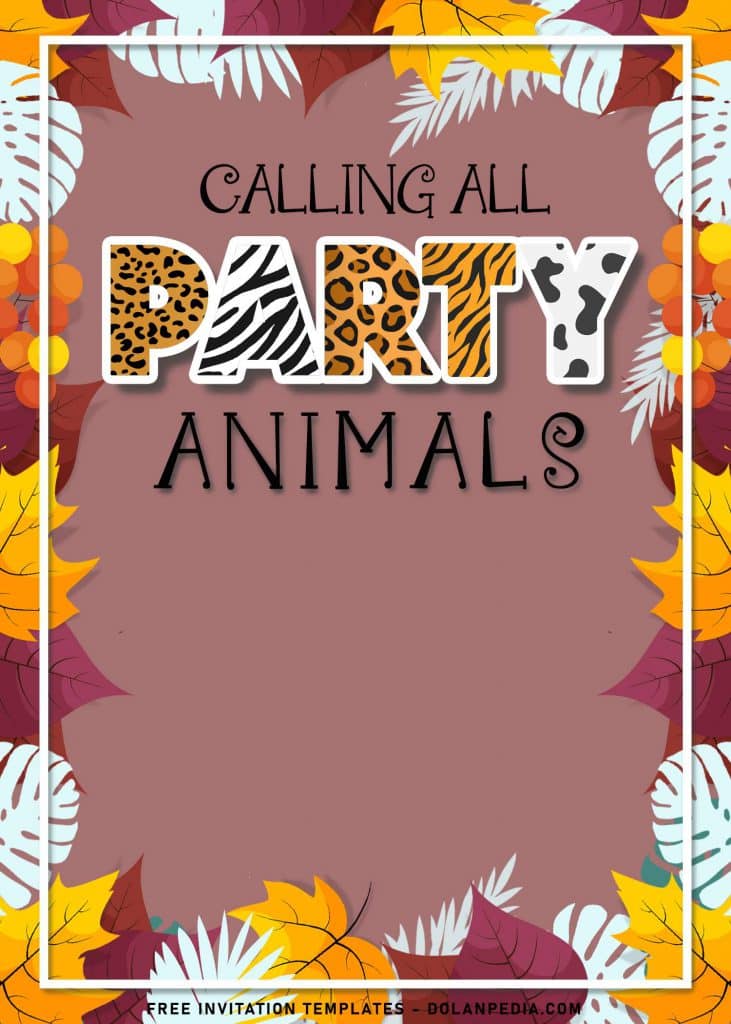 The following collection contains 11+ template designs, and for me, it's more than enough for you to select your best one. It has unique looks, I put bunch of gorgeous greenery leaves in cute cartoon or 2d style and form it into beautiful looking border design. So, the invites kind of look like surrounded by jungle trees and leaves. Besides that, you I also put a couple of adorable safari or wild animals to the card, such as baby lion, zebra, giraffe, tiger, and bunch of other cute animals in the same cartoon or 2d style.
Alongside the harmonic combination of jungle inspired background and its wild animals, I added a little details that makes it different from other, it was the animals' print masked into the "Party" word or text.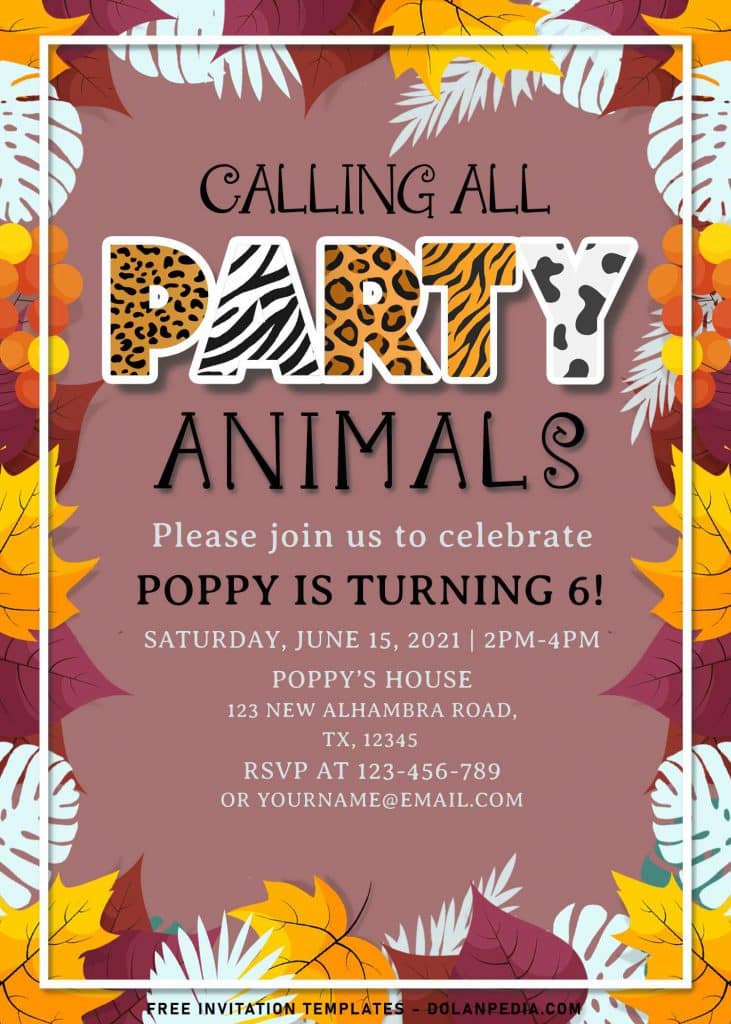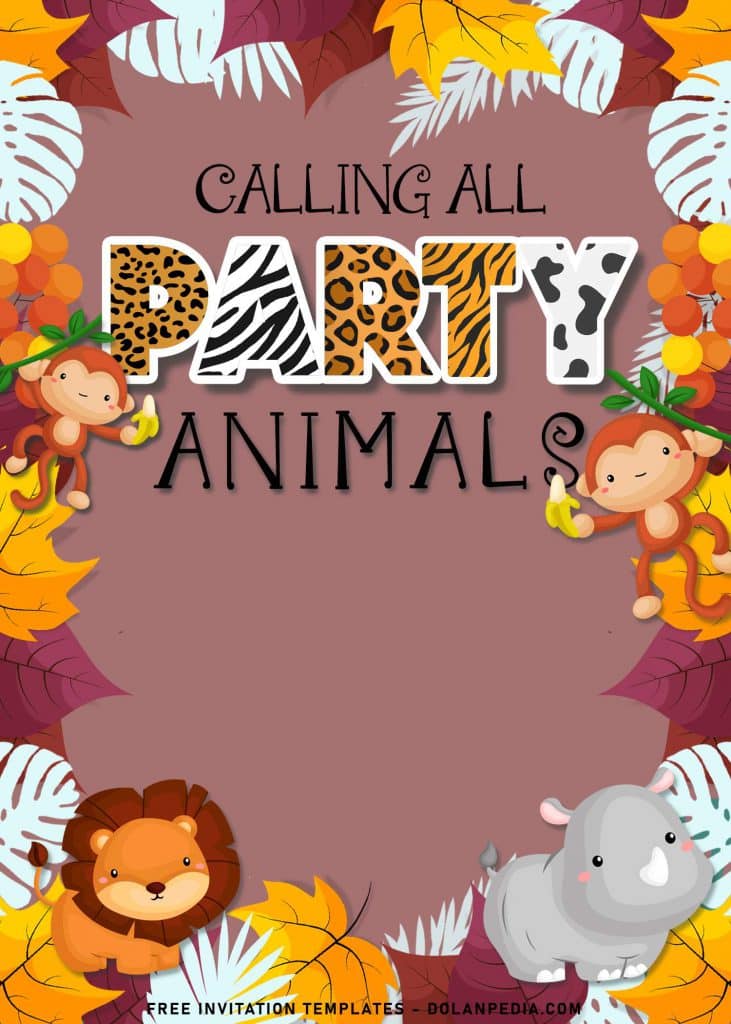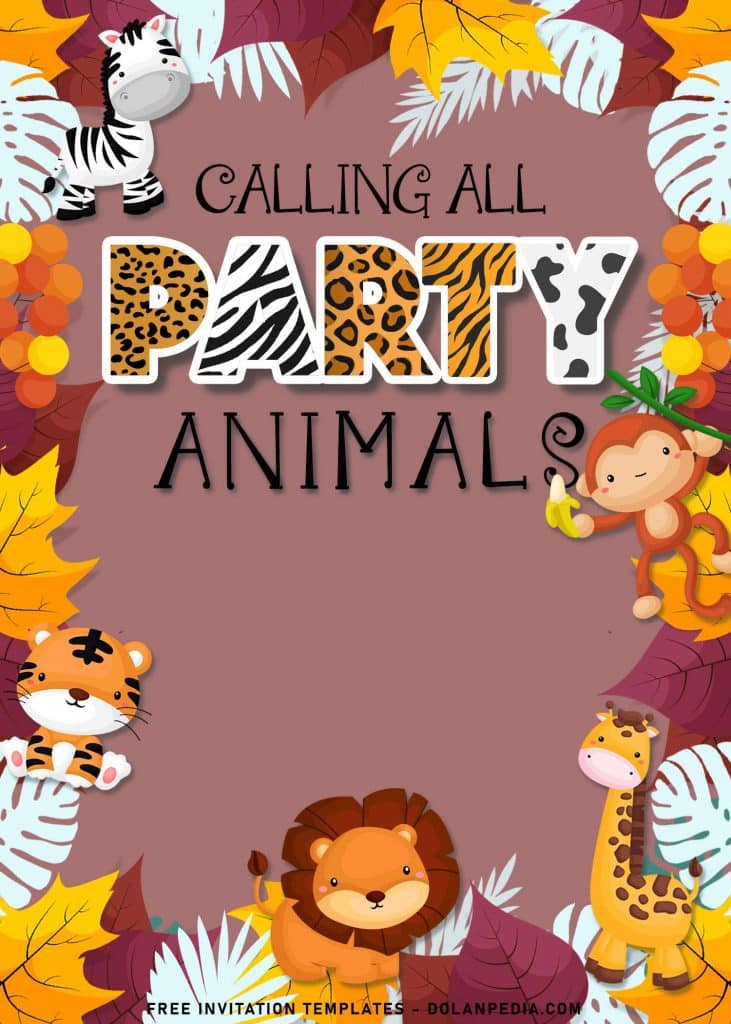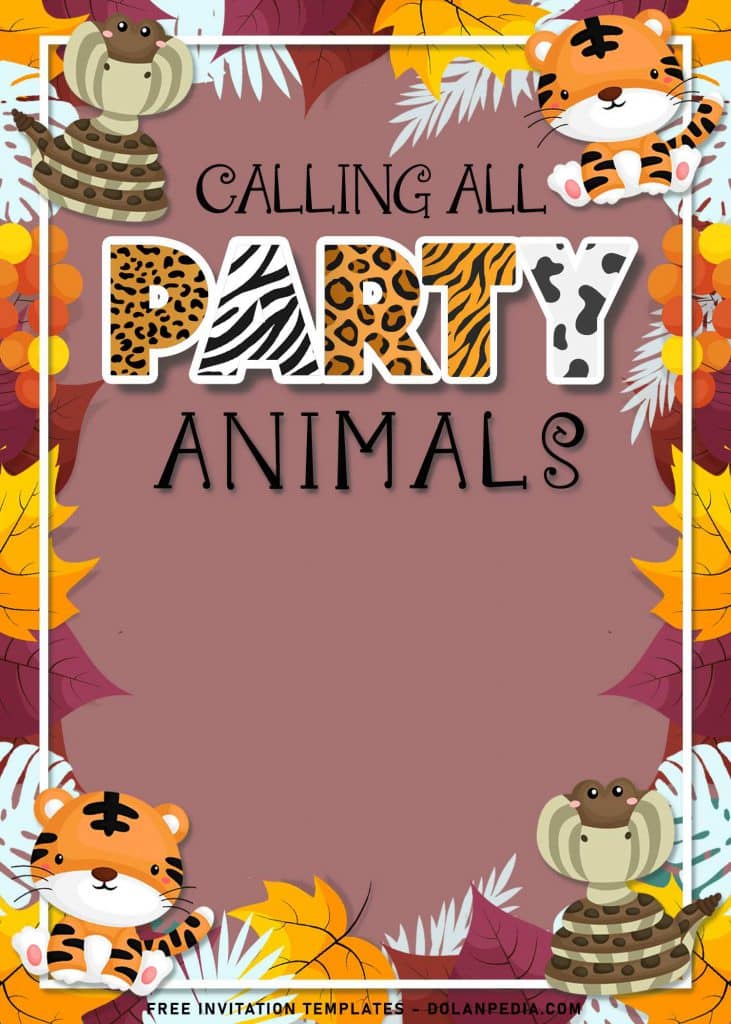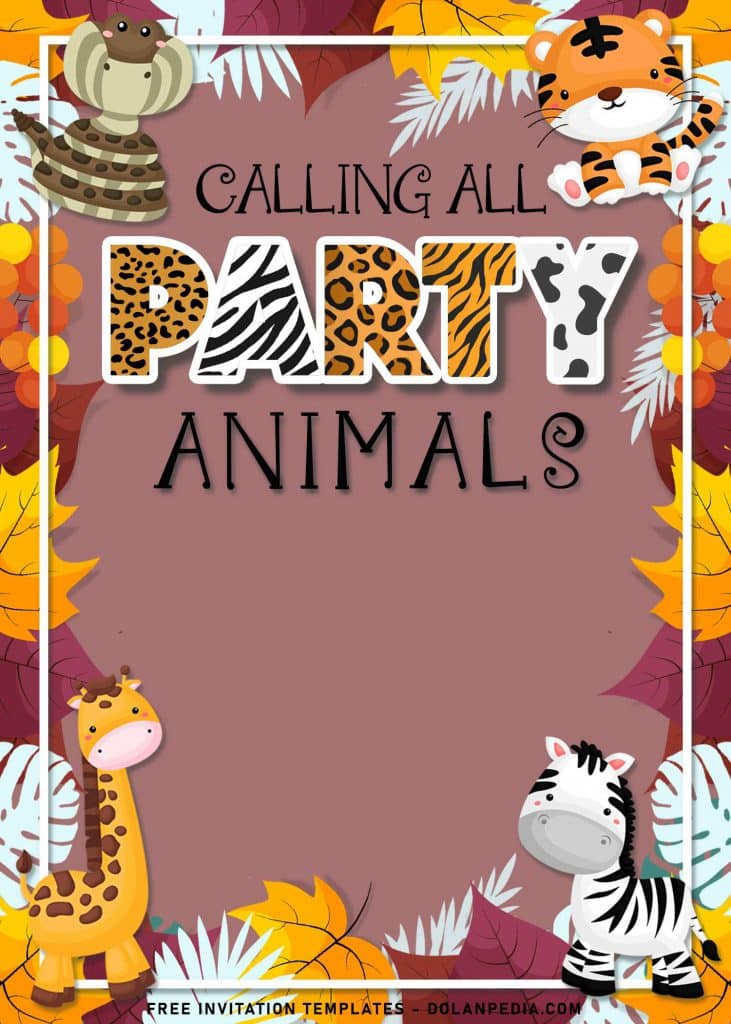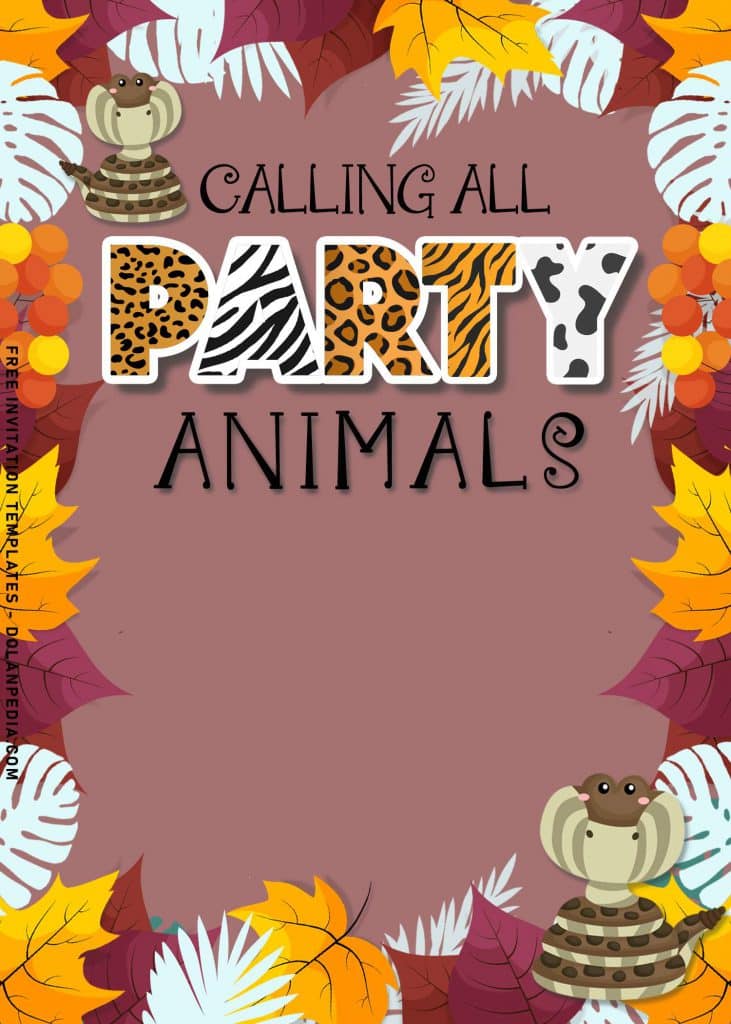 How to Download
Right-Click each one of your selection.
Then Select "Save Image As", locate the destination folder.
Click "Save" or tap "Enter" to start the download process.
Once the download process is finished, check the file and you can begin the editing process by opening it (template file) with Adobe Photoshop or Microsoft word. Print the final draft of your invitation card on any printing paper you have chosen. For me, I'd rather to use a quite pricey paper for better quality than using a cheaper ones but sacrificing the quality.